Take advantage of our limited time offer. Enter promo code HOLIDAY25 to save up to 25%.
See offer details
.

PODS Moving & Storage Savannah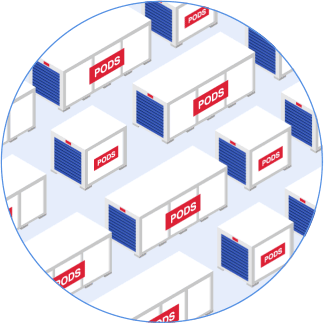 This may take up to 30 seconds.
We're searching over 200,000 containers to find you the best price.
Savannah Moving Solutions
Moving to Savannah (or any new city) can be stressful, but it doesn't have to be. PODS offers flexible pick-up and delivery options and multiple
container sizes
. If you need a little extra time to find the perfect home in Savannah, keep your PODS containers in one of our
secure Storage Centers
nearby. When you're ready, we'll deliver your container to your new home.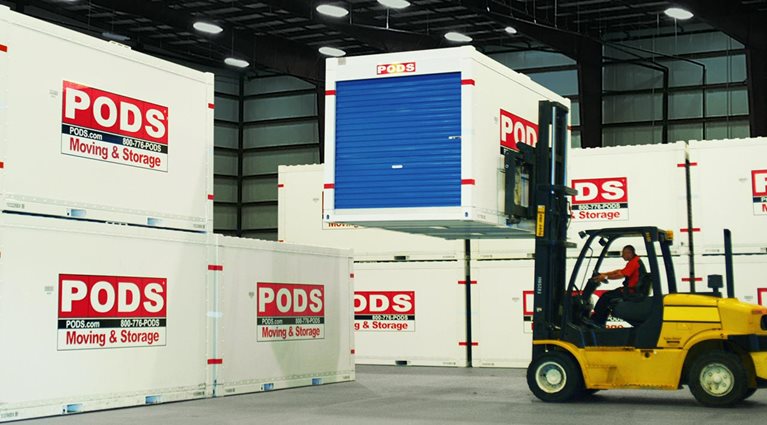 Savannah Storage Solutions
With its abundance of historic homes, Savannah offers plenty of opportunities for buyers looking to restore or renovate. If you have some work to do before moving in, use a PODS portable storage container for extra storage. Keep your
storage container on-site
at your home or in one of our storage facilities. Whatever storage options you need, our flexible month-to-month terms give you the time and space you want.
More about Savannah@Model.Title.HeadingType>
Savannah is a stunning historic city with breathtaking streets shaded by oaks and Spanish moss, and beautifully preserved homes that hearken back to decades past. If you're looking for a gorgeous southern destination to call home, moving to Savannah may offer what you're looking for. During your move, trust PODS moving and storage solutions to make the transition easier.
Moving to Savannah
Savannah, Georgia, offers a richly diverse landscape for potential residents. With a cost of living 14 percent lower than the national average, this is an affordable place to call home. Housing, in particular, is very reasonably priced, at 39 percent under the national average.
You can find a welcoming home here to suit nearly any taste. If you love old homes, head to the historic downtown district, where you'll find styles ranging from Federal to Queen Anne. Ardsley Park is another historic pick, with homes dating back to the 1920s.
Families with children flock to the Isle of Hope. This picturesque peninsula offers waterfront living with a close-knit community feel. Habersham Woods is a popular pick for families as well, with access to several private schools. Among the safest neighborhoods in Savannah are Forest River Farms, Grubbs, and Skidaway Island.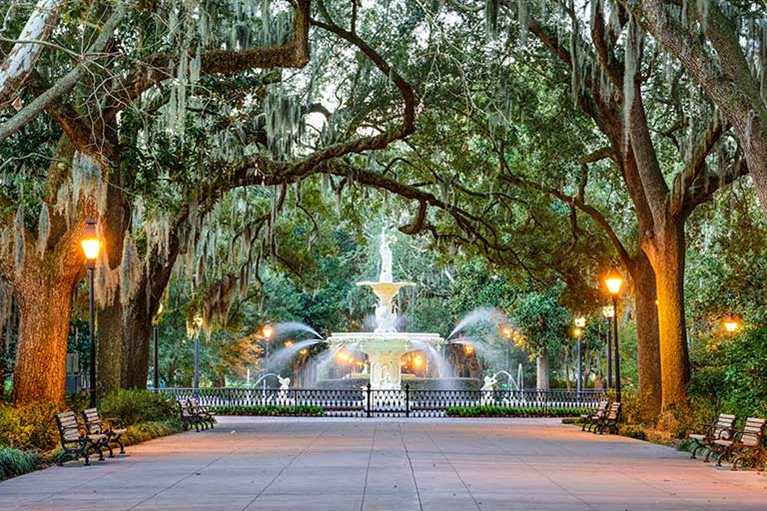 Things to Do and See in Savannah
If you're ready to take a break from unpacking, head out and get to know Savannah a little better with a visit to of the city's top attractions. Forsyth Park is a local favorite with 30 acres of gardens and trails. The central water fountain is a photo-worthy landmark you can't miss. Take a book and lounge on one of the benches around the fountain, or pack a picnic to enjoy in the lush green spaces.
If you'd like to catch a show, look no further than the Historic Savannah Theatre. The theater first opened its doors in 1818 and continues to host live performances today. Comedy, song, and dance combine to serve up a memorable evening.
For art, history, and culture, check out the Telfair Museums. The Jepson Center hosts both a permanent art collection and rotating exhibitions in its 7,500-square-foot gallery. Telfair Academy was the first public art museum in the south when it opened in 1886. Here you can find three period rooms that take you back to the 19th century.
River Street is a popular area filled with bars, shops, and restaurants along the Savannah River. See Savannah from the water by taking a Savannah Riverboat Cruise. Take in a ghost tour throughout the city as you go through century old buildings and historic homes.
If you're gearing up to call Savannah home, PODS can help you with any aspect of planning your move. We can connect you with local moving helpers, transport your PODS containers, or keep your containers in storage. Whether you're moving across the country or across town, PODS is the right move for your move.
Serving the greater Savannah area
Allenhurst | Altama | Arcola | Ashintilly | Bayview | Beaufort | Beaufort Island | Bellinger | Black Creek | Bloomingdale | Bluffton | Brooklet | Brunswick | Burton Beach | Burton Branch | Carnigan | Claxton | Clyo | Coosawhatchie | Cox | Daisy | Dale | Darien | Daufuskie Island | Denmark | Doctortown | Donald | Eden | Elim | Ellabell | Estill | Eulonia | Everett | Fleming | Flemington | Fort Stewart | Fripp Island | Garden City | Gardi | Gillisonville | Glennville | Guyton | Hardeeville | Hickory Bluff | Hilton Head | Hilton Head Island | Hinesville | Hortense | Hubert | Hunter AAF | Ivanhoe | Jekyll Island | Jesup | Jones | Kings Bay | Kingsland | Ladys Island | Lobeco | Ludowici | Madray Springs | Marlow | Meldrim | Mendes | Meridian | Midway | Mitchellville | Nevils | Newington | Okatie | Parris Island | Pembroke | Pineora | Piney Bluff | Pooler | Port Royal | Port Wentworth | Retreat | Riceboro | Richmond Hill | Ridgeland | Ridgeville | Rincon | Saint Helena Island | Saint Marys | Saint Simons Island | Sapelo Island | Savannah | Sea Island | Seabrook | Sheldon | Shellman Bluff | South Newport | Spring Bluff | Springfield | Statesboro | Sterling | Stillwell | Stilson | Thalman | Thunderbolt | Tillman | Tison | Townsend | Tybee Island | Valona | Walthourville | Waverly | Waynesville | Wilmington Island | Woodbine | Yemassee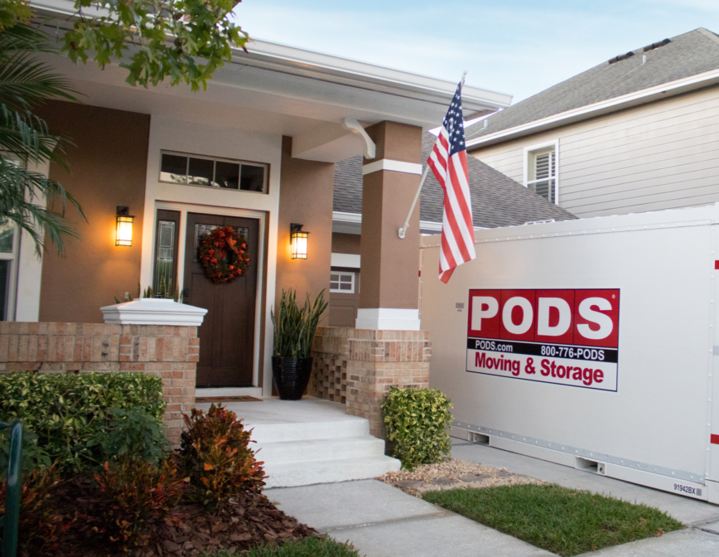 Savannah Moving & Storage
Storage Facilities Near Me
Savannah 2
2367 Tremont Rd, BLDG B
Savannah, GA 31405
*Limited service areas may apply. Please call PODS for service availability.