PODS Moving & Storage Cedar Rapids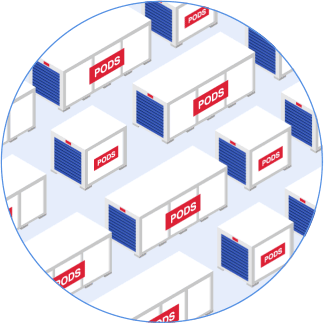 This may take up to 30 seconds.
We're searching over 200,000 containers to find you the best price.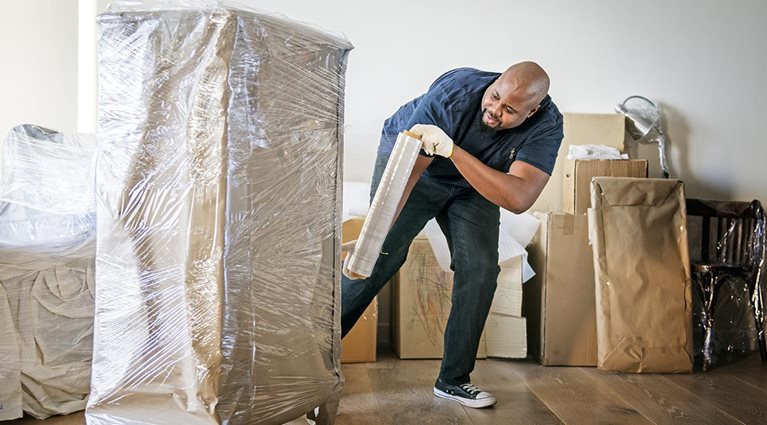 Cedar Rapids Moving Solutions
When planning a long-distance move or relocating from across town to Cedar Rapids, trust PODS portable containers to move your belongings. Once you decide on a container size, PODS will deliver it so that you can load it up at your own pace. When you're done, we'll drive it to your new home for on-site storage, or to a
PODS Storage Center
in the Cedar Rapids area.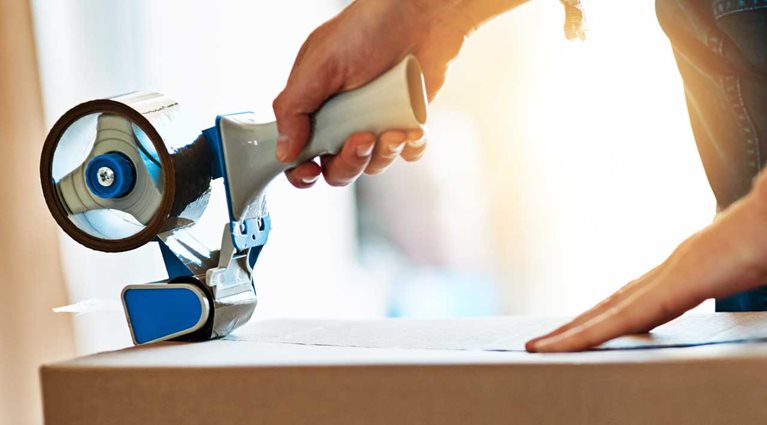 Cedar Rapids Storage Solutions
Whether you need a convenient
storage solution
for remodeling or renovating your home in Cedar Rapids, or need additional space to organize, PODS
portable storage containers
can help. Have a secure, weather-resistant storage container delivered directly to your home and enjoy on-site storage to access your belongings at any time. If you prefer off-site storage, we can move your container to our secure storage facility in Cedar Rapids.
More about Cedar Rapids@Model.Title.HeadingType>
Cedar Rapids is a city on the eastern side of Iowa, serving as the county seat of Linn County. It sits on the banks of the Cedar River, located about 100 miles from the state capital of Des Moines. It's known as the city of five seasons because of its changing climate conditions throughout the year. If you're interested in moving to the Cedar Rapids area, PODS' moving and storage solutions can help.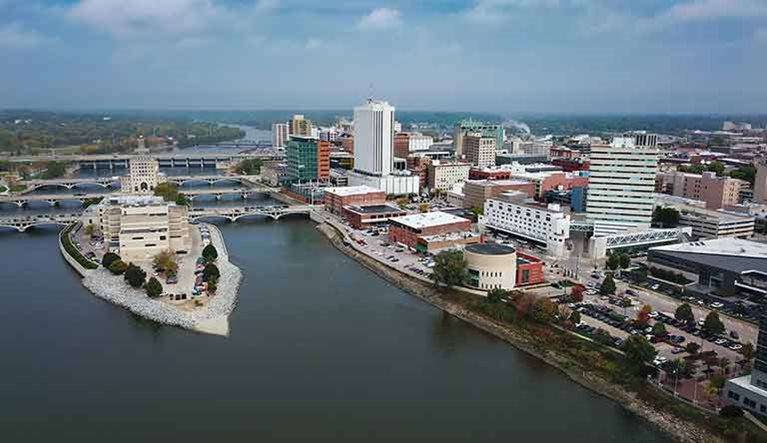 Moving to Cedar Rapids
Cedar Rapids is the second-largest city in Iowa and is part of the Cedar Rapids/Iowa City Corridor. The city has 12 distinct and active neighborhood associations, each of which offers a unique vibe to its residents. Some of these include Wellington Heights, Oakhill Jackson, Moundview, Kenwood Park, Noelridge Park, Bowman Woods, Stoney Point, Czech Village, Vernon Heights, and Wilderness Estates.
Czech Village is one of the more diverse places to live, offering a blend of cultural influences and activities. Business owners and residents have worked hard to rebuild after flooding nearly destroyed the entire neighborhood in 2008. This area and New Bohemia have become two of the most appealing neighborhoods among new residents and visitors to Cedar Rapids.
Wellington Heights has also gone through an extensive renovation, housing one of the only magnet schools in the city and working to lower its crime rates. The magnet school offers special instruction and unique programs to students that aren't available elsewhere. In the Moundview neighborhood, locals and tourists enjoy walking through accessible attractions and looking at historic architecture. It has been a working-class neighborhood for decades, although it's one of the up and coming areas of Cedar Rapids, thanks to the abundance of history and its central location.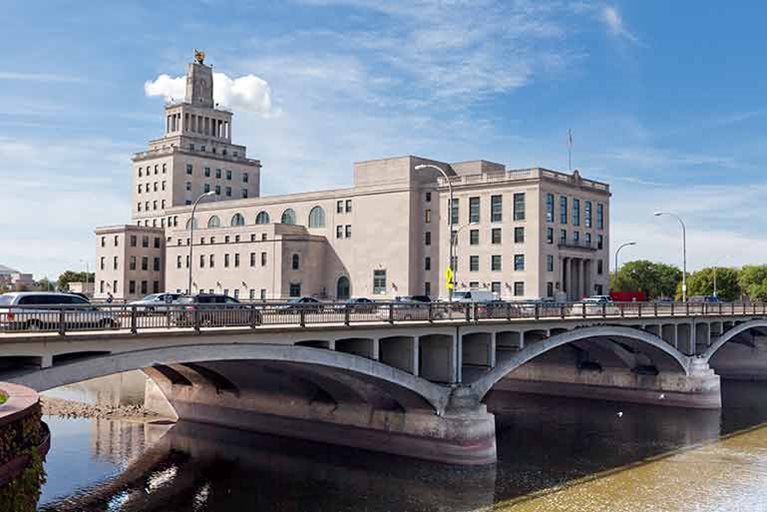 Things to Do and See in Cedar Rapids
As the newest Cedar Rapids resident, you can start exploring your new surroundings as soon as your portable container arrives at your new home. One of the top historic sites is Brucemore, an estate dating back to the late 19th century that was owned by several well-known local families. Explore the 21-room mansion and 26-acre grounds to learn more about what life might have been like for residents more than a century ago.
Cultural residents enjoy spending time at the Cedar Rapids Museum of Art, the Theatre Cedar Rapids, the African-American Historical Museum and Cultural Center of Iowa, the National Czech & Slovak Museum & Library, and the Paramount Theatre.
Cedar Rapids also has 74 recreational facilities and parks with sport courts, frisbee golf courses, BMX dirt tracks, walking and biking trails, picnic areas, splash pads, and dog parks.
If you're looking for a moving and storage company near Cedar Rapids that'll pick-up, store, and deliver your belongings, just call PODS. We have storage options in Cedar Rapids to suit any size family, and we take care of the driving so you never have to climb behind the wheel. Whether you're moving from across the country or need extra storage for a local project, PODS moving and storage options are the right move for your move, every time.
Serving the greater Cedar Rapids area
Ainsworth | Alburnett | Amana | Amana | Amber | Anamosa | Asbury | Atalissa | Atkins | Belle Plaine | Bellevue | Bennett | Bettendorf | Big Rock | Blackhawk Village | Blairstown | Blue Grass | Brandon | Brooklyn | Brookside | Buchanan | Buffalo | Cairo | Calamus | Carnforth | Cascade | Cedar Bluff | Cedar City | Cedar Falls | Cedar Rapids | Cedar Valley | Center Grove | Center Junction | Center Point | Centerdale | Central City | Centralia | Chelsea | Clarence | Clutier | Coggon | Columbus Junction | Conroy | Coralville | Cosgrove | Cotter | Covington | Cranston | Crawfordsville | Davenport | Daytonville | De Witt | Delhi | Denver | Dixon | Donahue | Doris | Downey | Dubuque | Dundee | Dunkerton | Durant | Dutchtown | Dyersville | Dysart | Eagle Point | East Amana | Elberon | Eldridge | Elk Run Heights | Ely | Evansdale | Fairfax | Fairview | Fillmore | Finchford | Fredonia | Fruitland | Fulton | Gambrill | Garrison | Garwin | Genoa Bluff | Gilbertville | Gladbrook | Gladwin | Grace Hill | Green Mountain | Guttenberg | Hale | Hartwick | Haskins | Hazel Green | Hiawatha | High | High Amana | Hills | Holbrook | Holiday Lake | Homestead | Hopkinton | Hudson | Hurstville | Independence | Indian Creek | Iowa City | Ironhills | Janesville | Jesup | Joetown | Julien | Kalona | Keswick | Key West | Keystone | Koszta | La Porte City | Ladora | Langworthy | Le Claire | Letts | Lime City | Lisbon | Littleton | Lone Tree | Long Grove | Lowden | Luzerne | Malcom | Malone | Manchester | Maquoketa | Marengo | Marion | Martelle | Massey | Massillon | Maysville | Mc Causland | Mechanicsville | Middle | Middle Amana | Midway | Millersburg | Millville | Monticello | Morley | Moscow | Mount Auburn | Mount Pleasant | Mount Vernon | Muscatine | Nashville | New Liberty | Newhall | Nichols | North Cedar | North English | North Liberty | Norway | Oakdale | Oasis | Oelwein | Olin | Oneida | Otterville | Oxford | Oxford Junction | Oxford Mills | Palo | Panarama Park | Paris | Park View | Parnell | Peosta | Petersburg | Plain View | Pleasant Valley | Prairieburg | Princeton | Quasqueton | Raymar | Raymond | River Junction | Riverdale | Riverside | Robins | Robins | Robinson | Rochester | Rockdale | Rowley | Ryan | Sabula | Sageville | Sand Spring | Scotch Grove | Shady Grove | Shawondasse | Shellsburg | Sheridan | Solon | South Amana | Springdale | Springville | Stanwood | Stockton | Strawberry Point | Sutliff | Swisher | Thorpe | Tiffin | Tipton | Toddville | Toledo | Traer | Trenton | Troy Mills | Turkey River | Twin View Heights | University Heights | Urbana | Van Horne | Victor | Vining | Vinton | Viola | Voorhies | Walcott | Walford | Walker | Washburn | Washington | Waterloo | Watkins | Waubeek | Webster | Wellman | West Amana | West Branch | West Liberty | White Pigeon | Whittier | Williamsburg | Williamstown | Wilton | Windham | Winfield | Wyman | Wyoming | Zaneta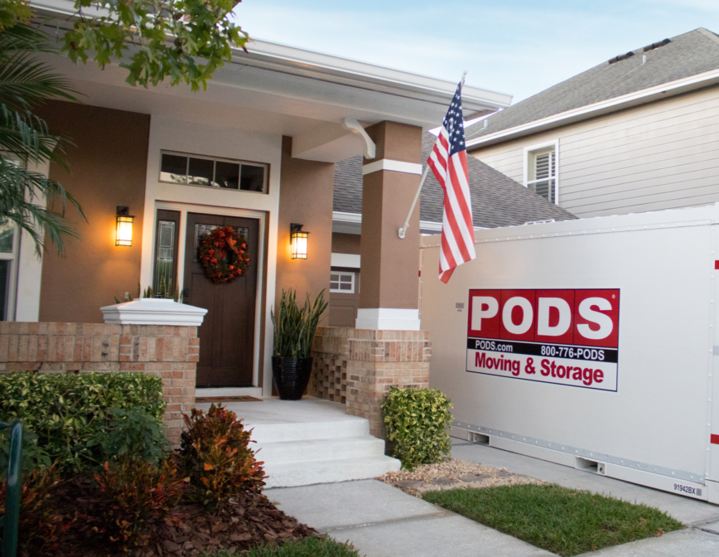 Cedar Rapids Moving and Storage
Storage Facilities Near Me
Cedar Rapids, IA
10950 High Life Ct SW
Cedar Rapids, IA 52404
Other Service Areas
Please note that PODS may not service all ZIP codes within the listed areas. Give us a call and we'd be more than happy to make sure we service your ZIP code.