PODS Moving & Storage Alexandria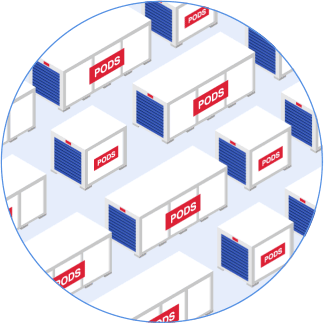 This may take up to 30 seconds.
We're searching over 200,000 containers to find you the best price.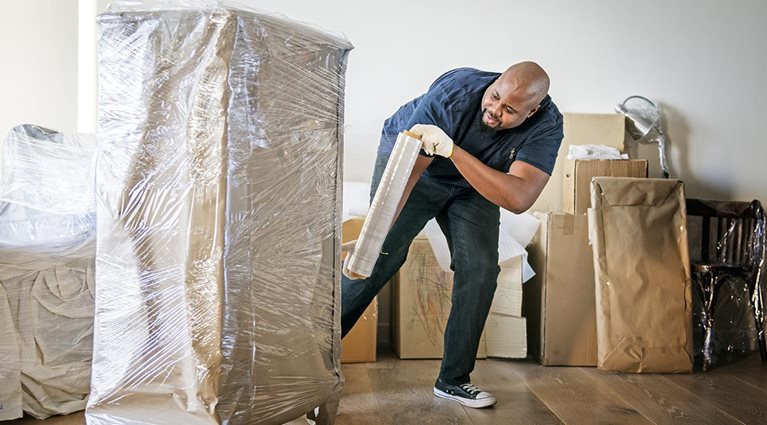 Alexandria Moving Solutions
Moving can be stressful, but PODS offers
moving solutions
in Alexandria to help make the task easier. Once you've selected a portable container, choose a delivery time that works with your schedule. The ground-level design makes it easy to load yourself, or we can connect you with
trusted moving partners
. PODS will even take care of the driving, so you can focus on getting settled in your new home!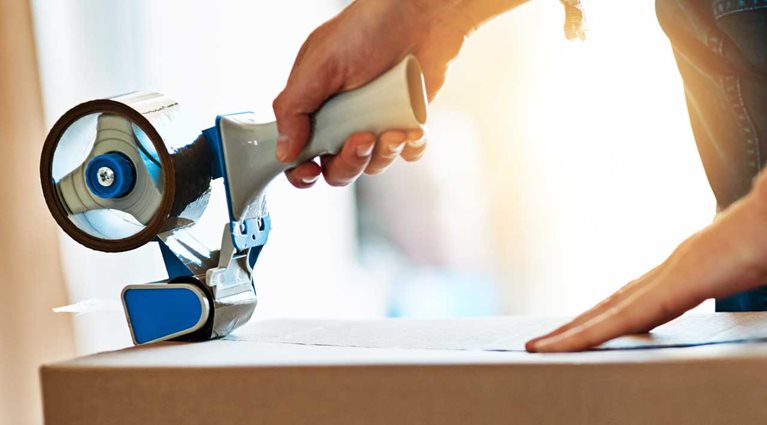 Alexandria Storage Solutions
Whether you're new to town or have lived in Alexandria for a while, PODS offers flexible
storage solutions
to meet your needs. Order a container for your renovation, remodel, or just to have extra space. Keep the container in your driveway or transport it to a conveniently located
PODS Storage Center
. With PODS you have unlimited time and space, so you can load the
portable storage container
at your own pace.
More about Alexandria@Model.Title.HeadingType>
At almost the geographical center of Louisiana, the beautiful city of Alexandria offers many great features worth relocating for. Even with a population of just shy of 47,000, the city offers plenty of employment opportunities for job seekers. It also boasts great businesses and many activities. No matter why you decide to move to Alexandria, let PODS provide you with flexible, convenient, portable moving and storage solutions.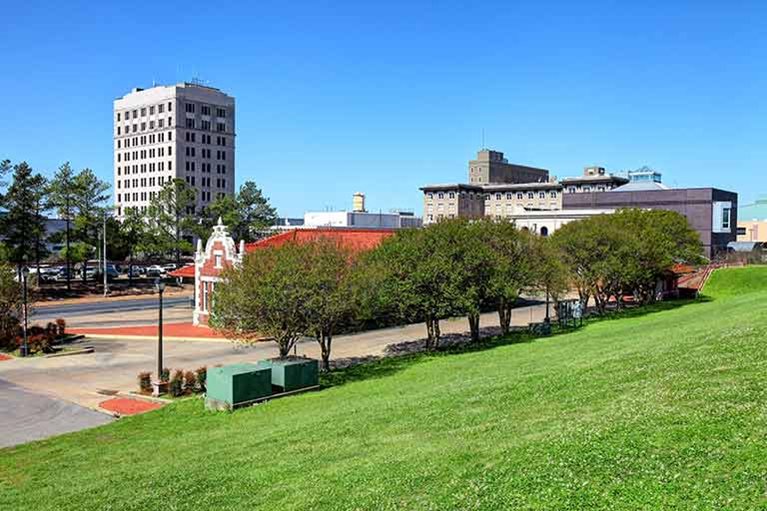 Moving to Alexandria
In its infancy, Alexandria provided an ideal spot for travelers to settle. Its location near the Red River gave settlers everything they could possibly ask for. Officially named Alexandria in 1805, the city quickly became a transportation, agricultural, and trading hub due to its geography. This is still true today.
Alexandria offers something for everyone. It has great schools, top-notch healthcare facilities, parks, and a solid economy. The city also offers an array of neighborhoods that can make anyone feel at home. Whether you're a career-focused single or have a family, you'll find what you're looking for in Alexandria.
With its unique mix of cultural influences and great low housing prices, City Center is a great place to live in Alexandria. Within City Center, you'll find well-established older residences as well as many new homes. The Bayou Rapides neighborhood is filled with great schools and lots of newly constructed larger homes. The Anandale neighborhood, meanwhile, has a more suburban feel. With its sprawling homes, large yards, parks, and great schools, this is the perfect family-friendly neighborhood.
No matter which neighborhood you choose, relocating to Alexandra from across the country or across town can be easier with the help of PODS portable containers.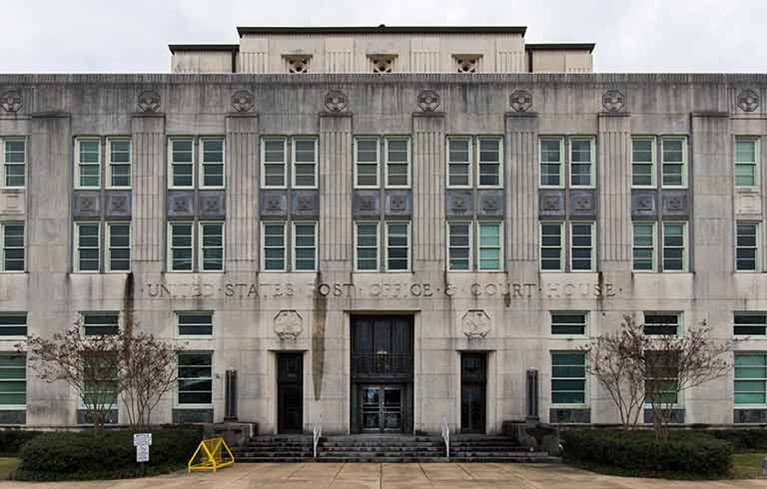 Things to Do and See in Alexandria
After getting settled in your new home, it's time to get out and explore Alexandria. With free-roaming animals in internationally themed habitats, Alexandria Zoological Park is a great place to visit with the family. The zoo is home to about 500 animals. The zoo also hosts special holiday events, such as "Zoo Boo" and "Lights at the Zoo."
Opening its doors in 1977, the Alexandria Museum of Art is a must-see for art lovers. The museum also serves as a downtown campus for Louisiana State University of Alexandria. In addition to classes, the museum hosts an array of activities, such as yoga classes, recitals, lectures, and concerts.
For the history buff, Alexandria offers many historical sites to visit. Kent Plantation House State Historic Site, the Louisiana History Museum, and the Forts Randolph & Buhlow State Historic Site are just a few. Alexandra also boasts many parks, as well as Lake Buhlow.
PODS' moving and storage solutions in Alexandria give you access to spacious containers sized to meet your individual needs. Whether you're moving from a small apartment or a larger multi-bedroom home, we have moving and storage options near Alexandria to help you get settled. With convenient pick-up and delivery and month-to-month rental plans, PODS is the right move for your move, every time.
Serving the greater Alexandria area
Alexandria | Anacoco | Ball | Bentley | Boyce | Bunkie | Center Point | Cheneyville | Cloutierville | Colfax | Deridder | Deville | Dry Creek | Dry Prong | Echo | Effie | Elmer | Evans | Flatwoods | Forest Hill | Fort Polk | Fullerton | Gardner | Georgetown | Glenmora | Hessmer | Hineston | Hornbeck | Jena | Kurthwood | Lacamp | Lecompte | Leesville | Lena | Libuse | Longleaf | Mansura | Marksville | Mittie | Montgomery | Mora | Moreauville | Natchez | Natchitoches | Newllano | Oakdale | Otis | Pineville | Pitkin | Pollock | Provencal | Robeline | Rosepine | Ruby | Saint Landry | Sieper | Simpson | Slagle | Sugartown | Tioga | Trout | Ville Platte | Woodworth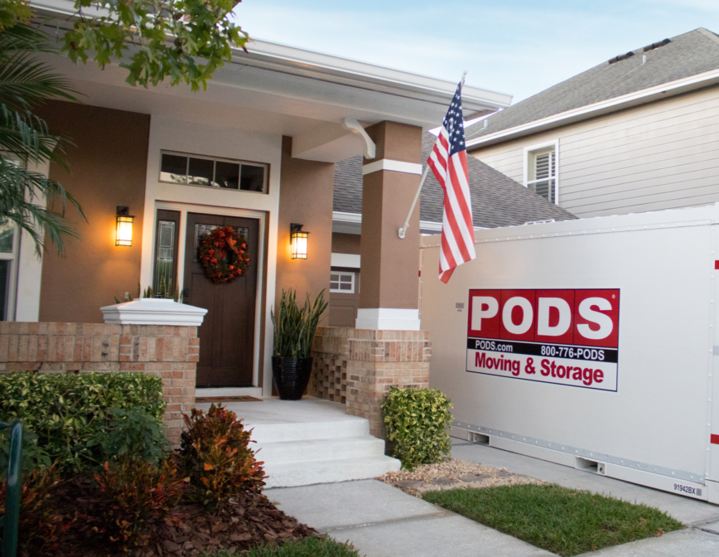 Alexandria Moving & Storage
Storage Facilities Near Me
Alexandria, LA
700 McKeithen Dr
Alexandria, LA 71303
Leesville-Ft. Polk, LA
11780 Lake Charles Hwy
Leesville, LA 71446
*Limited service areas may apply. Please call PODS for service availability.