Take advantage of our limited time offer. Enter promo code HOLIDAY25 to save up to 25%.
See offer details
.

PODS Moving & Storage Gulfport - Biloxi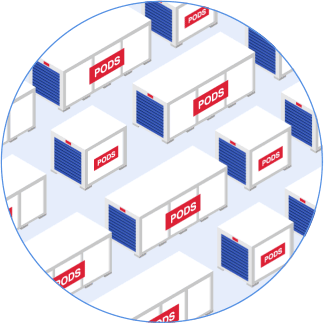 This may take up to 30 seconds.
We're searching over 200,000 containers to find you the best price.
Gulfport-Biloxi Moving Solutions
When preparing to move to the Gulfport-Biloxi area, trust PODS for flexible
moving solutions
. Choose the
portable container size
that works for your things and we'll drop it off at a time that works for you. Load it up at your own pace and when you're done, we'll drive it to your new home. If you want to take your time moving in, keep it in a secure PODS Storage Center nearby.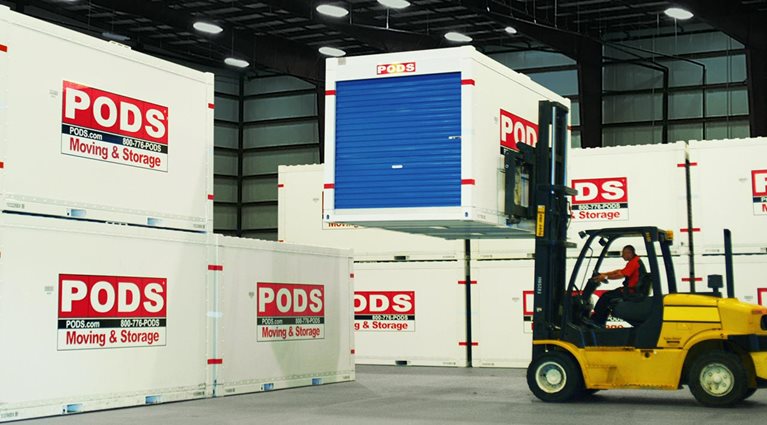 Gulfport-Biloxi Storage Solutions
If you decide that you'd like to remodel or need extra storage for an unlimited amount of time, PODS has flexible
storage solutions
for you. You can keep the portable storage container at your home where you can easily access your belongings, or at a nearby
PODS Storage Center
. Either way, you can store your stuff for as long as you need.
More about Gulfport-Biloxi@Model.Title.HeadingType>
The Gulfport-Biloxi metropolitan area sits on the Gulf of Mexico and is known for its endless beaches. Sometimes called the "Riviera of the South," this area offers fantastic fishing and boating opportunities as well as delectable seafood. When you decide to move to the Gulfport-Biloxi area, PODS offers all of the moving and storage solutions to fit your needs.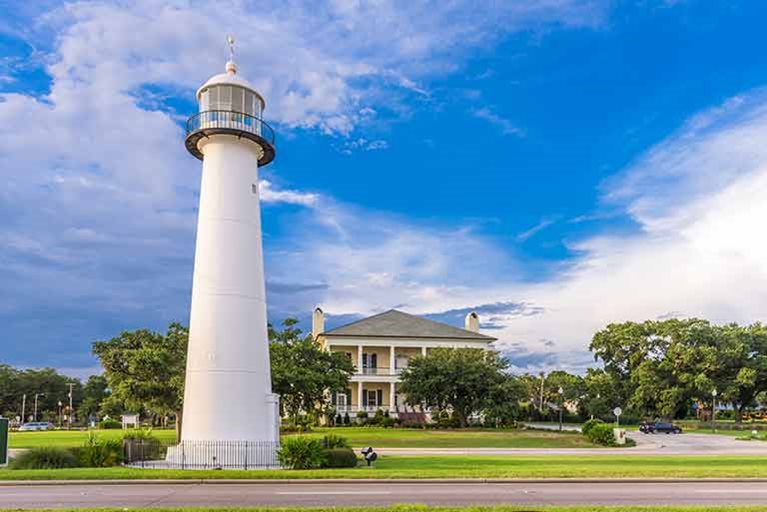 Moving to Gulfport-Biloxi
For those who enjoy coastal living, nothing beats the Gulfport-Biloxi area. With miles of shoreline, amazing food, and fun Mississippi blues and jazz music, you'll never be bored living in this gorgeous part of the country. There are many diverse neighborhoods along this stretch of shoreline, and each area offers something unique.
Bayou Oaks is a lovely little community with many stately homes and large shade trees that backs up to beautiful Bayou Bernard. This area is great for people who like to walk their dogs and ride bicycles around the quiet and peaceful neighborhood.
If you're looking to retire or wish to live in a quiet neighborhood, Diamondhead is built around two golf courses and sits along the pretty Bay of St. Louis, which is an arm of the Gulf of Mexico. Here you'll find retail shops, cafes, and shops that cater to golfers.
The new planned community of Tradition is a beautiful town that offers many convenient amenities. Located just north of the Gulfport-Biloxi area, you're only minutes away from the white sand beaches of the Gulf and have easy access to shopping, fine dining, and entertainment.
Choose a neighborhood near the shoreline for beach access or inland just a bit for old live oak trees and magnolias. Whichever area you to choose to move to, PODS can help with moving and storage solutions.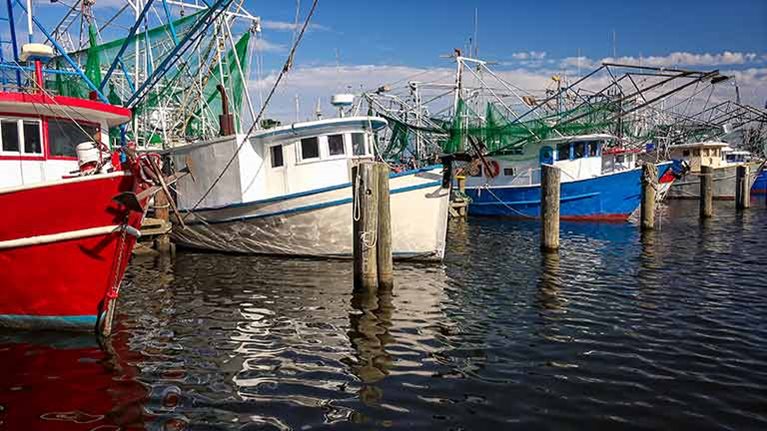 Things to Do and See in Gulfport-Biloxi
Fishing, sailing, kayaking, and canoeing are perfect outdoor activities with the area's close proximity to the Gulf of Mexico as well as back bays, coastal inlets, and bayous. For a lazy day at the beach, head over to Front Beach that has stunning sugar-white sand and warm shallow waters that are perfect for frolicking in.
For the lover of marine mammals head over to the Institute for Marine Mammal Studies where you can interact with dolphins, snorkel with rays, or even kiss a sea lion. If you're interested in trying your hand at a bit of gambling, you can visit the Island View Casino to play slots and table games. There are plenty of excellent restaurants specializing in seafood. With numerous golf courses and tennis courts dotting the Mississippi gulf coast, you'll find plenty of opportunities to play your favorite sport.
If you're moving to the Gulfport-Biloxi area, worry less about logistics and more about getting settled in your new home with PODS moving and storage solutions. With moving and storage the way you want it done, PODS is the right move for your move.
Serving the greater Gulfport - Biloxi area
| Agricola | Airey | Ansley | Avent | Barth | Bay Saint Louis | Bayside Park | Beaumont | Belle Isle | Belleville | Benndale | Big Level | Bigpoint | Biloxi | Caesar | Carmichael | Carriere | Clermont Harbor | Crane Creek | Cuevas | Cybur | Daisy Vestry | Derby | Diamondhead | Diberville | East Moss Point | Eastlawn | Escatawpa | Fontainebleau | Fords Creek | Gautier | Goodyear | Greenbrier Park | Gulf Hills | Gulf Park Estates | Gulfport | Harleston | Helena | Henleyfield | Hillman | Hillsdale | Hintonville | Howison | Hurley | Inda | Iowana | Jonathan | Keesler AFB | Kiln | Kreole | Lakeshore | Larue | Latimer | Latonia | Leaf | Leakesville | Little Creek | Long Beach | Lucedale | Mahned | Mc Henry | Mc Lain | Mc Neill | Merrill | Mill Creek | Moss Point | Movella | Necaise | Neely | New Augusta | Nicholson | Ocean Springs | Orange Grove | Ozona | Pasgoula | Pass Christian | Pearlington | Pecan | Perkinston | Picayune | Polfry | Poplarville | Riceville | Richardson | Saucier | Savannah | Sellers | Shipman | Silver Run | Stennis Space Center | Success | Three Rivers | Van Cleave | Vancleave | Vernal | Wade | Waveland | West Biloxi | West Poplarville | Whites Crossing | Wiggins | Windsor Park | Wingate | Wortham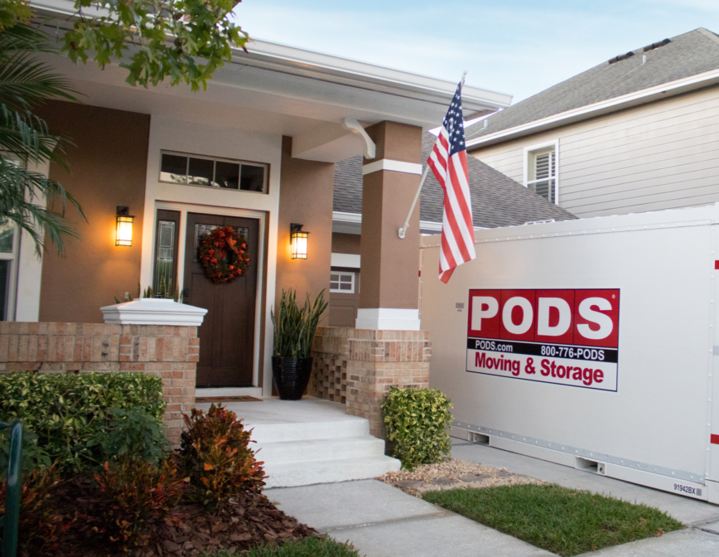 Gulfport - Biloxi Moving & Storage
Storage Facilities Near Me
Long Beach, MS Storage Center
4493A A Ave
Long Beach, MS 39560
Other Service Areas
*Limited service areas may apply. Please call PODS for service availability.