Take advantage of our limited time offer. Enter promo code HOLIDAY25 to save up to 25%.
See offer details
.

PODS Moving & Storage Hattiesburg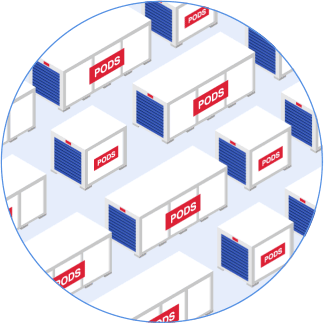 This may take up to 30 seconds.
We're searching over 200,000 containers to find you the best price.
Hattiesburg Moving Solutions
Whether you're moving to Hattiesburg from one of the bordering states or making a move within Mississippi, a PODS
portable container
can help. With multiple container sizes to meet your needs, PODS is the right move for your move. We'll drop off a portable container to your home, you just load it at your own pace. When you're ready, we'll deliver it to your new home, or a
storage center nearby
.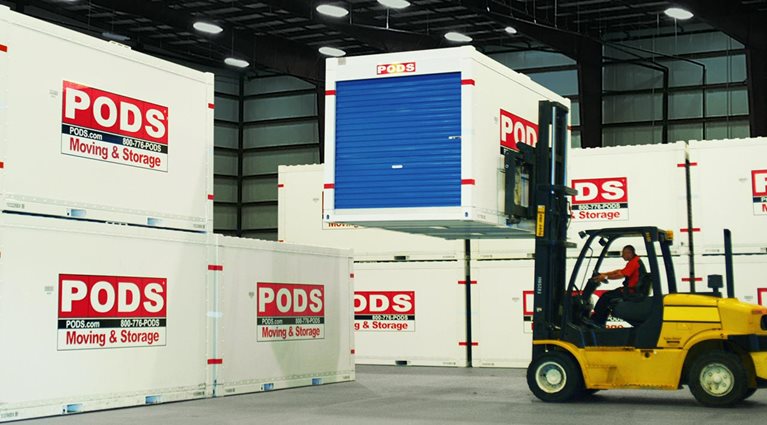 Hattiesburg Storage Solutions
PODS can also help with your
storage needs
. PODS brings the storage to you and takes care of the driving. Take advantage of our weather-resistant portable storage containers for storage at your home or at our secure storage facility. The ground-level design offers ramp-free loading and unloading to reduce the stress and hassle of storing and moving, and you own the only key and lock for extra security.
More about Hattiesburg@Model.Title.HeadingType>
Hattiesburg is a small city in Mississippi with a variety of outdoor adventures. The massive De Soto National Forest is a short trip away, and you can make it to the Gulf Coast at Gulfport in less than a 1.5-hour drive. If you're relocating to the Hattiesburg area,
PODS moving
and storage solutions will help you minimize stress during the process.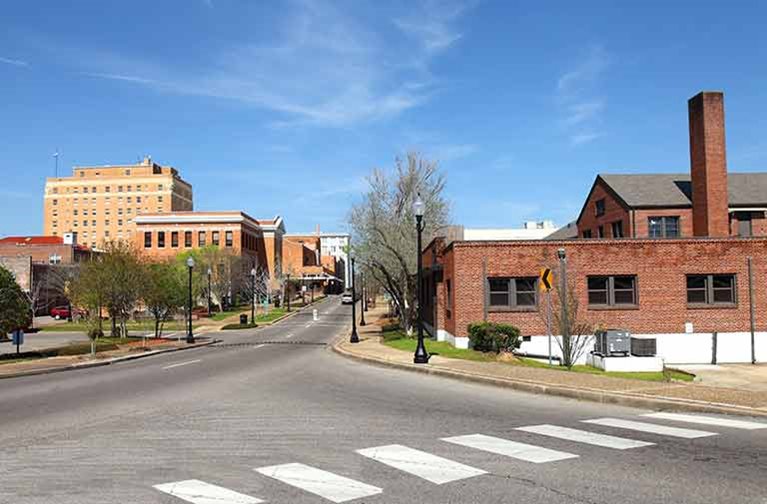 Moving to Hattiesburg
Hattiesburg's population stands at roughly 47,000 people as of 2016 — a figure that hasn't changed much since 2010. Still, the area has a unique southern culture that's easy for long-term residents and new people to the city to enjoy. Hattiesburg's small size and proximity to the coast and Louisiana means you'll find more coastal cuisine here than in the more inland parts of the South. The city is also known for its good beer and excellent barbecue.
The city's leading industries are retail, education services, and healthcare. Many residents also find employment in arts and entertainment. If you're interested in local history, you can explore exhibits and resources at locations such as the Mississippi Armed Forces Museum, the African American Military History Museum, and the Hattiesburg Area Historical Society.
Two of Hattiesburg's best traits are its historic sites and affordable cost of living. These are best experienced in neighborhoods such as The Oaks and Woodlawn Court, which are close to downtown and afford easy access to Hattiesburg Zoo and other local attractions. Other neighborhoods, such as Palmers Crossing, are further from the city center but closer to Leaf River and De Soto National Forest.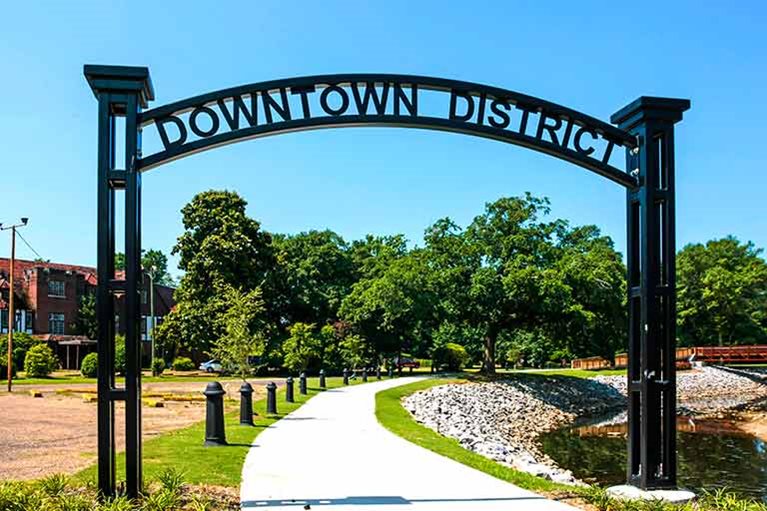 Things to Do and See in Hattiesburg
Hattiesburg is a small town with a tight-knit community, and though the population hasn't changed much in recent years, there's a nice mix of old and new things to do. These are some of the main places to see in Hattiesburg:
Hattiesburg Zoo:

The Hattiesburg Zoo is one of the top attractions in town. It's a small space, covering only 12 acres, but is highly rated as a wonderful place to spend an afternoon.

Paul B Johnson State Park:

A part of De Soto National Forest, Paul B Johnson State Park is an 800-acre area encompassing Geiger Lake. It's a popular public space for swimming, hiking, camping, and more.

Updown Trampoline Park:

This is primarily an indoor trampoline park, but Updown Trampoline Park also has laser tag and fitness classes. You can go for open jumping or try dodgeball, basketball, and other games on the trampolines.
Are you moving to Hattiesburg, Mississippi or in need of some extra storage space? PODS does moving and storage the way you need it done. With our flexible solutions, you get unlimited time and space and all the control you want.
Serving the greater Hattiesburg area
Avent | Bassfield | Bay Springs | Beaumont | Belleville | Benndale | Bogue Chitto | Brooklyn | Buckatunna | Carmichael | Carson | Collins | Columbia | Ellisville | Foxworth | Hattiesburg | Heidelberg | Hillman | Hintonville | Jayess | Jonathan | Kokomo | Laurel | Leaf | Leakesville | Little Creek | Lumberton | Magnolia | Mahned | Maxie | Mc Lain | McComb | Monticello | Moselle | Neely | New Augusta | Oak Vale | Ovett | Paulding | Petal | Prentiss | Purvis | Richton | Ruth | Sandy Hook | Seminary | Shubuta | Silver Creek | Soso | State Line | Stringer | Summit | Sumrall | Taylorsville | Tylertown | Vossburg | Waynesboro | Wingate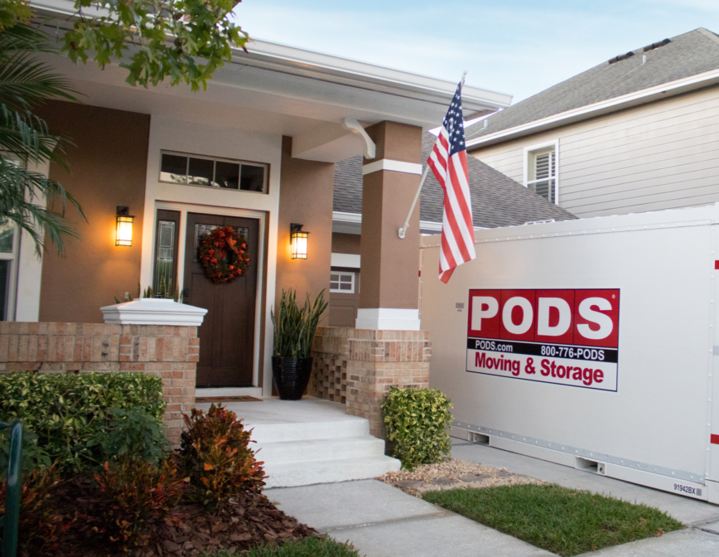 Hattiesburg moving and storage
Storage Facilities Near Me
Hattiesburg 3
1504 Country Club Rd
Hattiesburg, MS 39401
Other Service Areas
*Limited service areas may apply. Please call PODS for service availability.