PODS Moving & Storage Fayetteville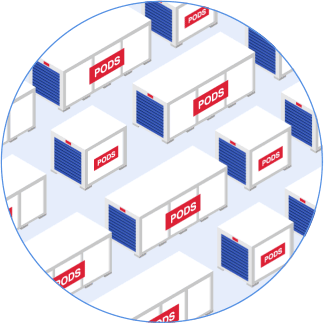 This may take up to 30 seconds.
We're searching over 200,000 containers to find you the best price.
Fayetteville Moving Solutions
No matter which Fayetteville neighborhood you choose, PODS offers moving solutions to make the journey easier. Whether you're making a local or long-distance move, you can select the portable container that fits your needs. Take your time loading before arranging for PODS to drive it to your new home. You can also store your container at one of our
storage facilities
if you prefer off-site storage.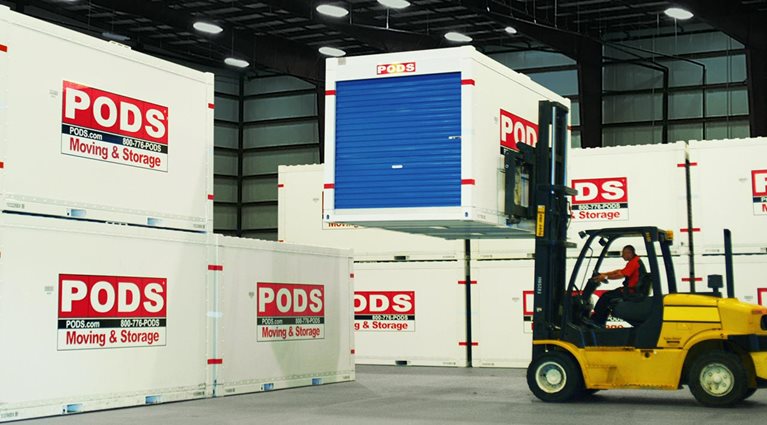 Fayetteville Storage Solutions
In addition to moving options, PODS provides Fayetteville
storage solutions
. We work with your schedule and give you all the time you need for loading and unloading. Keep your PODS
portable storage container
on-site at your home or have us store it at our conveniently located, secure storage facility. You'll have the time and space you need with the control you want.
More about Fayetteville@Model.Title.HeadingType>
As the sixth most populous city in North Carolina, Fayetteville affords newcomers plenty of opportunities for jobs, housing, and recreation. The city is best known as a military town thanks to Fort Bragg, but a revitalized downtown offers cute shops, restaurants, and businesses that make the city livelier than ever. If you're interested in moving to Fayetteville,
PODS does moving
and storage the way you need it done.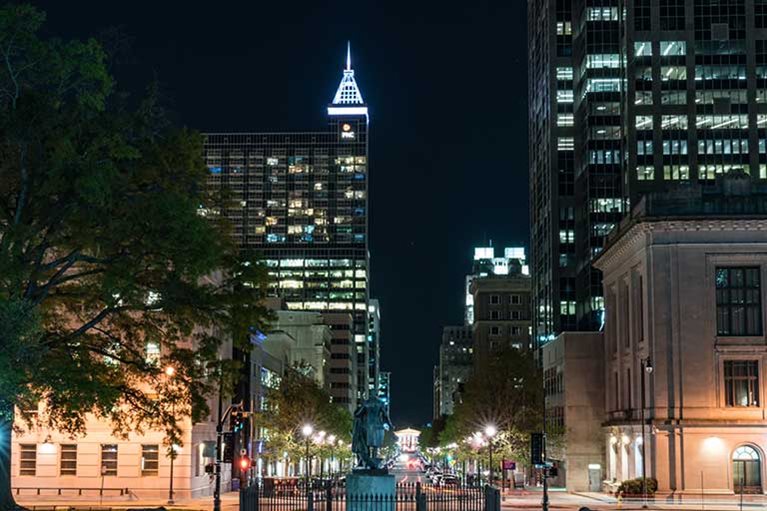 Moving to Fayetteville
As one of the most active military installations in the United States, Fayetteville welcomes many new families each year. It's listed as a Top 10 City of Veterans, offers more than 20 golf courses, and provides easy access to lakes, mountains, and beaches. The city also offers a variety of neighborhoods and suburbs, including working-class areas with affordable housing.
The most expensive area to live in Fayetteville is on Morganton Road and Cliffdale Road. Despite housing prices being higher than other parts of the city, the median real estate price for this area is only $284,000, which is more affordable than central locations in other cities across the country.
Falcon is a popular town in Cumberland and Sampson counties that provides easy access to central Fayetteville. Other suburbs worth considering include Hope Mills, Autryville, Eastover, Roseboro, Stedman, and Linden. If you're looking for housing close to Fort Bragg, consider real estate in Spring Lake and other nearby areas.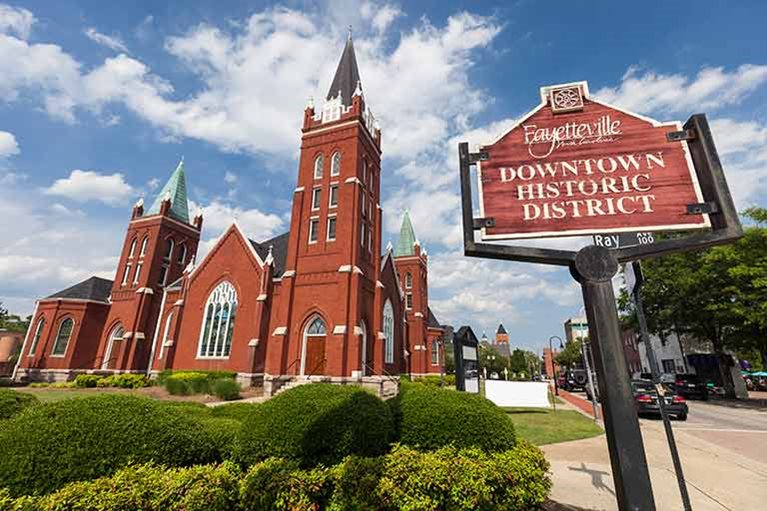 Things to Do and See in Fayetteville
Once you've settled into your new home in Fayetteville, it's time to head out and explore! Fortunately, Fayetteville offers plenty of parks, trails, and green spaces for hiking, jogging, and biking. Check out the Cape Fear Botanical Garden, Freedom Memorial Park, the Riverside Dog Park, or Clark Park Nature Center.
Given Fayetteville's rich military history, it should come as no surprise that one of the city's biggest attractions is the Airborne & Special Operations Museum Foundation. The museum is a self-guided experience with a 24-seat motion simulator and a collection of artifacts spanning America's wars.
If you prefer a more cultural experience, head to the CAMEO Art House Theatre. This beloved theater is a favorite spot for independent, foreign, classic, and art films, plus it's the go-to spot for film festivals.
Fayetteville awaits your move. Whether you need help moving to the city or you currently live here and need storage options, PODS provides the moving and storage solutions you need.
Serving the greater Fayetteville area
Dunn | Fayetteville | Ft. Bragg | Hope Mills | Laurinburg | Pinehurst | Raeford | Seven Lakes | Southern Pines | Spring Lake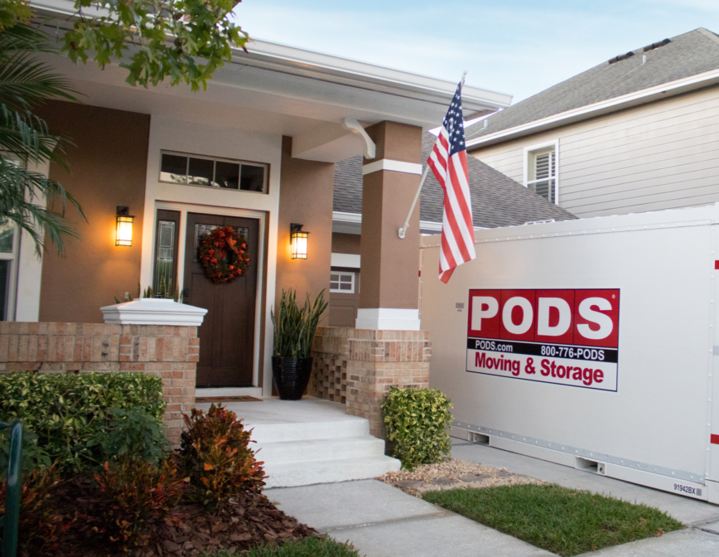 Fayetteville moving and storage
Storage Facilities Near Me
Fayetteville New, NC
1001 S Reilly Rd
Fayetteville, NC 28314
*Limited service areas may apply. Please call PODS for service availability.