PODS Moving & Storage Greensboro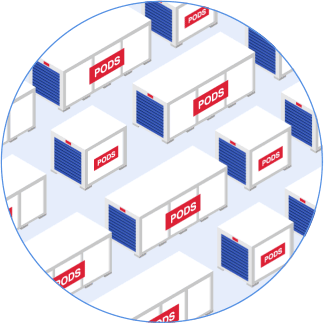 This may take up to 30 seconds.
We're searching over 200,000 containers to find you the best price.
Greensboro Moving Solutions
No matter where you settle down in Greensboro, PODS offers the moving options you need to make the transition easier. Whether you're making a long distance move or relocating just down the street, PODS has a portable container to fit your needs. We'll drop off a portable container to your home, which you can load at your own pace. When you're ready, we'll deliver it to your new home or to a secure
storage facility
nearby.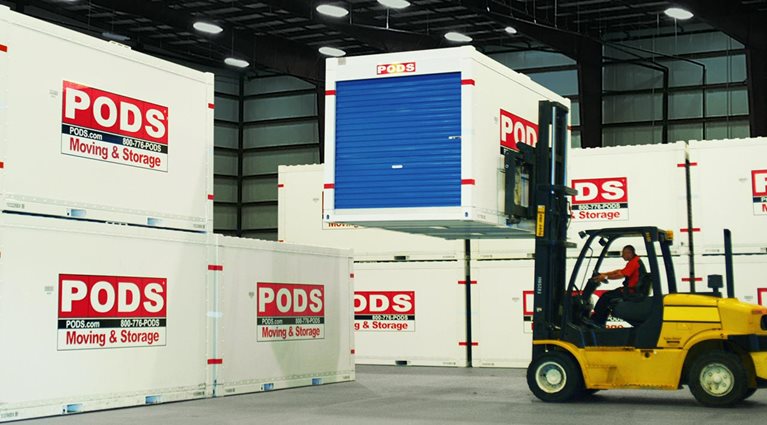 Greensboro Storage Solutions
Renovating or remodeling your new Greensboro home? Need more time to unpack from a long-distance move? PODS' convenient storage solutions fit your needs, no matter what they are. Our sturdy, weather-resistant
portable storage units
reduce the risk of damage to your belongings, making them perfect for off- or
on-site storage
. And with month-to-month rental terms, you only pay for the time you need.
More about Greensboro@Model.Title.HeadingType>
Greensboro is a city in North Carolina near the state's famous research triangle of Durham, Raleigh, and Chapel Hill. Of course, you don't have to make day trips to enjoy your time in Greensboro. The area is full of plenty to see and do within city limits, including several outdoor attractions. If you're thinking about moving to Greensboro, PODS can help you move and store with one solution.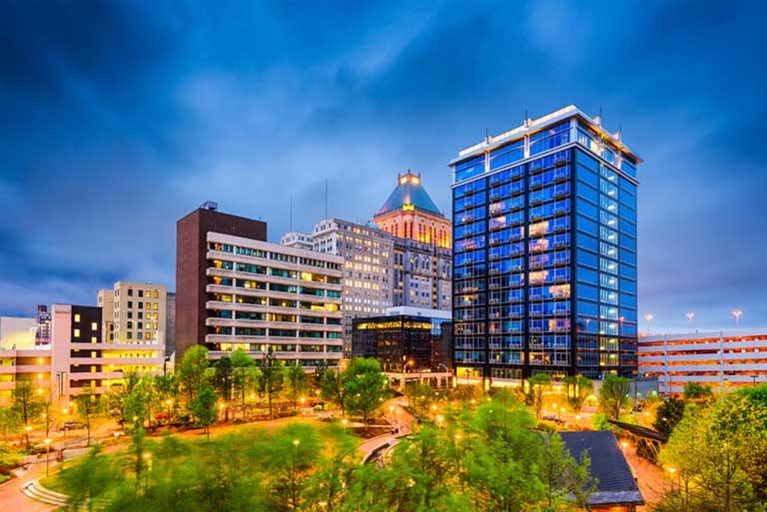 Moving to Greensboro
Greensboro has a population of roughly 287,000 as of 2016, and that number is increasing continually. Thousands of workers come to the area each year to contribute to the city's growing manufacturing and retail industries. And along with that influx has come a budding community and expanding local culture, making room for new bars, restaurants, and attractions while still preserving the city's history.
Despite Greensboro's growth, you'll have no problem finding peace and quiet nearby. Dozens of parks are scattered throughout the area, and larger spaces such as Bur-Mil Park and Hagan-Stone Park are within an easy drive of anywhere in Greensboro. In the summer, you can reach North Carolina's beaches with a roughly three-hour road trip. Lake Townsend, Lake Brandt, and Lake Higgins are just north of downtown if you'd like to cool off closer to the city. Wet'n Wild Emerald Pointe Water Park is also in Greensboro.
The city is also home to some gorgeous, peaceful, and fun neighborhoods. Woodridge, for example, is between the Greensboro Science Center and Lake Jeanette. Closer to downtown you'll find the Fisher Park neighborhood near the Greensboro Children's Museum and other green spaces. Spots such as College Hill and other neighborhoods east of downtown are popular for their proximity to the University of North Carolina at Greensboro and Greensboro College.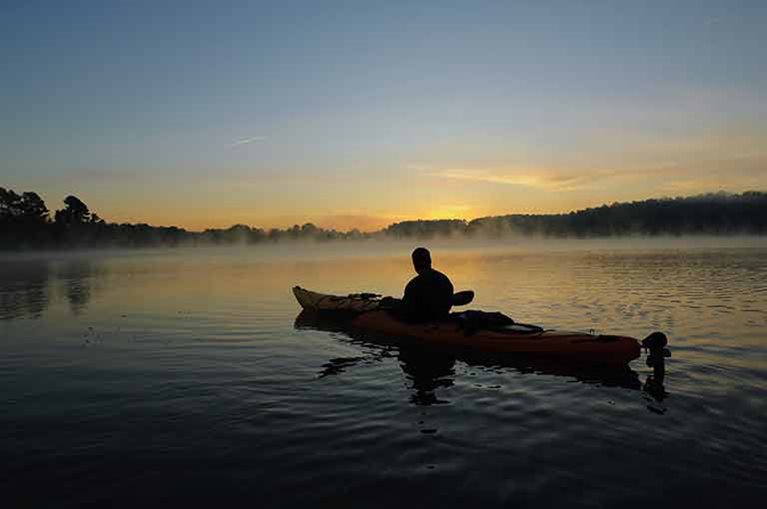 Things to Do and See in Greensboro
Because Greensboro is near many parks and lakes, it's a wonderful place to live for anyone interested in the outdoors. These are some of the things to do in Greensboro:
•
Guilford Courthouse National Military Park
: For a mix of nature and history, visit Guilford Courthouse National Military Park. The park commemorates a Revolutionary War battle and has many trails and kayaking routes.
•
Greensboro Science Center
: This museum and zoological park features a 12-acre zoo and an indoor theater showcasing educational films.
•
The Bog Garden
: This is a free nature preserve and botanical garden. If you prefer hiking, you'll find plenty of trails along a wetlands area.
•
Haw River State Park
: A more remote and larger area than Bog Garden, this 1,425-acre space is a great option if you want to go camping, hiking, or kayaking away from the city.
Whether you're considering a move to Greensboro or simply need a convenient storage option for a local project, PODS offers moving and storage solutions that fit your needs and your schedule.
Serving the greater Greensboro area
Asheboro | Burlington | Danville | VA | Greensboro | High Point | Lexington | Winston-Salem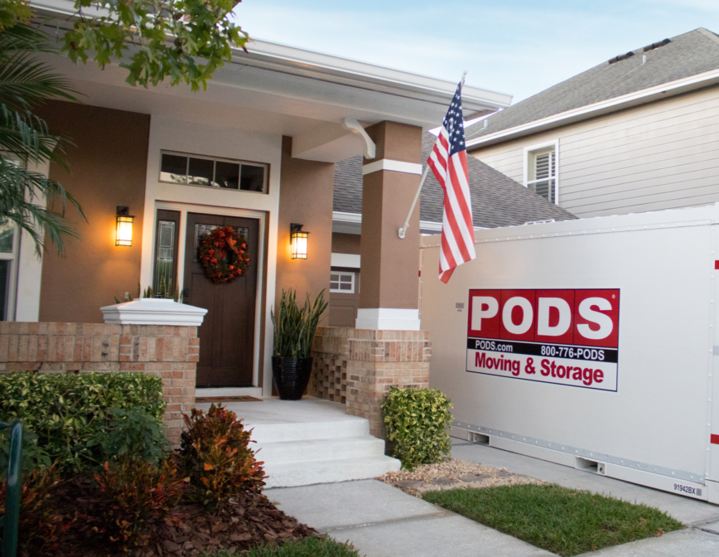 Greensboro moving and storage
Storage Facilities Near Me
*Limited service areas may apply. Please call PODS for service availability.