PODS Moving & Storage Columbus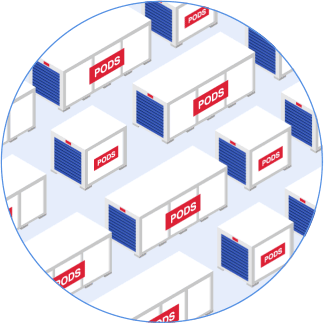 This may take up to 30 seconds.
We're searching over 200,000 containers to find you the best price.
Columbus, OH Moving Solutions
Planning to move to Columbus, Ohio? PODS portable containers can simplify the
moving process
. You can schedule delivery and pick-up around your schedule, so there's no rush to pack. When you're ready, we'll transport your loaded
portable container
either to your new home or to our secure storage facility. Whether you're moving from across town or across the country, PODS is the right move for your move.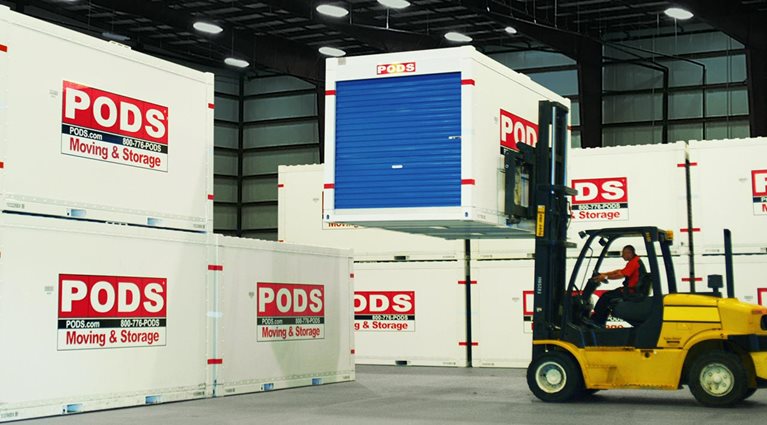 Columbus, OH Storage Solutions
With PODS storage containers, you get a moving solution and
flexible storage solution
in one. We can either bring the storage unit straight to your new home or apartment for on-site storage, or keep it at one of our
local secure Storage Centers
until you're ready to unload. PODS containers are rented by the month, so take as long as you need getting settled into your new home in Columbus, Ohio.
More about Columbus@Model.Title.HeadingType>
Not only is Columbus the capital of Ohio and the most populous city in the state but it's also one of the fastest growing large cities in the country. With its thriving food scene, craft breweries, and unique stores, Columbus seems to have something for everyone to enjoy. If you're planning a move to Columbus, see how PODS is the right move when you're short on time and space.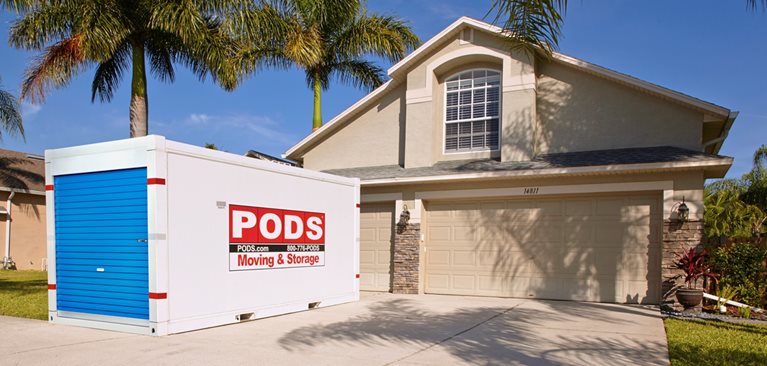 Moving to Columbus, OH
With plenty of diverse neighborhoods around the city, you might have a hard time deciding where you want to live when you move to Columbus. If you like spending time outside, consider the Clintonville neighborhood. Here you'll find a paved bike trail that winds through several parks and connects to downtown Columbus and great hiking spots that are within walking distance of the urban center. Families love living in the German Village neighborhood because it's known as one of the friendliest in the area.
You'll also find plenty of families living in the Westerville neighborhood because of its good schools. If you have room in your housing budget, Bexley is one of the most exclusive neighborhoods in Columbus and offers stately homes on tree-lined streets. Merion Village is known for its locally owned cafes, restaurants, and coffee shops. Of course, if you're interested in living near all the action, downtown Columbus is the ideal option for you.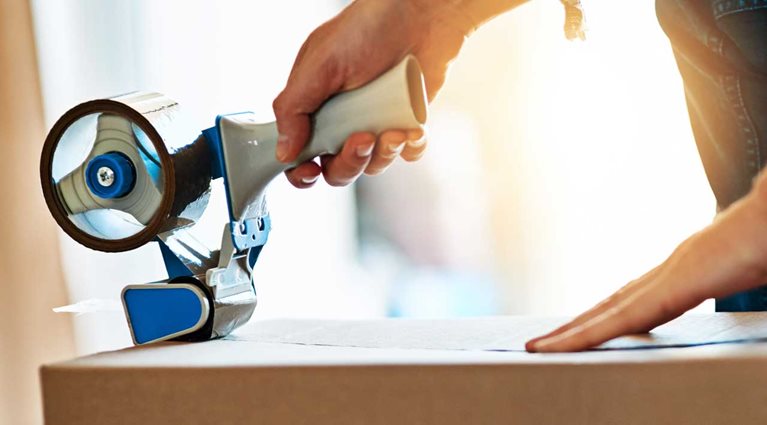 Things to Do and See in Columbus, OH
Once you've used moving and storage options from PODS to set up your home in Columbus, OH, you're ready to get out and explore the city. Not only is German Village a great neighborhood in which to live but it's also an excellent place to visit. You'll find remnants of German culture throughout the area. As you stroll along the urban center's sidewalks, you'll find shops selling fudge, books, art, and handmade jewelry. Check out one of the artisan coffee shops for an afternoon pick-me-up, or head to the lively brewery district to enjoy a drink at a pub.
The lovely Franklin Park Conservatory and Botanical Gardens is another popular spot to explore. The conservatory is home to more than 400 plant species with biomes representing climate zones around the world, including a tropical rainforest, Pacific Island water garden, Himalayas, and the desert. You can also view the stunning glasswork of the Chihuly Collection, stroll through the Scotts Miracle-Gro Foundation Children's Garden, and see 43 species of palm trees at the John F. Wolfe Palm House. Plus, the garden brings in numerous rotating exhibits throughout the year.
No matter what brings you to Columbus, let PODS help. With our sturdy containers, PODZILLA patented lift system, and flexible monthly rentals, you can spend your time seeing the sights rather than worrying about your belongings or rushing through your move. PODS portable containers offer moving options and storage solutions that fit your needs and your schedule, every time.
Serving the greater Columbus area
Adelphi | Alexandria | Amanda | Amlin | Ashley | Ashville | Baltimore | Bellefontaine | Bexley | Blacklick | Bloomingburg | Bremen | Brice | Broadway | Brownsville | Buckeye Lake | Cable | Canal Winchester | Cardington | Carroll | Centerburg | Chillicothe | Circleville | Clarksburg | Columbus | Commercial Point | Creola | Croton | Darbydale | Delaware | Derby | Dublin | East Liberty | Edison | Etna | Frankfort | Fulton | Gahanna | Galena | Galloway | Gambier | Glenford | Granville | Green Camp | Greenfield | Grove City | Groveport | Hallsville | Harrisburg | Heath | Hebron | Hideaway Hls | Hilliard | Homer | Hopewell | Irwin | Jacksontown | Jeffersonville | Johnstown | Junction City | Kilbourne | Kingston | Kirkersville | Lancaster | Laurelville | Lewis Center | Lithopolis | Lockbourne | Logan | London | Londonderry | Magnetic Springs | Marengo | Marion | Marysville | Mechanicsburg | Middleburg | Milford Center | Milledgeville | Millersport | Mingo | Mount Gilead | Mount Liberty | Mount Perry | Mount Sterling | New Albany | New Holland | New Lexington | New Rome | Newark | North Lewisburg | Obetz | Orient | Ostrander | Pataskala | Pickerington | Plain City | Pleasantville | Powell | Prospect | Radnor | Raymond | Reynoldsburg | Richwood | Rockbridge | Rushville | Saint Louisville | Sedalia | Shawnee Hills | Somerset | South Bloomfield | South Bloomingville | South Salem | South Solon | Sparta | Stoutsville | Sugar Grove | Summerford | Summit Station | Sunbury | Tarlton | Thornville | Thurston | Unionville Center | Upper Arlington | Urbana | Urbancrest | Utica | Waldo | Washington Court House | West Jefferson | West Liberty | West Mansfield | Westerville | Williamsport | Woodstock | Worthington | Zanesfield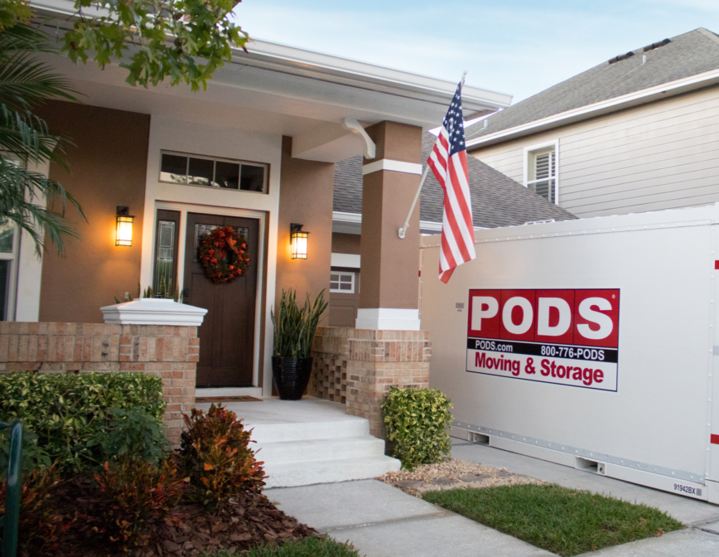 Columbus Moving & Storage
Storage Facilities Near Me
Columbus, OH
3241 Centerpoint Dr
Grove City, OH 43123
*Limited service areas may apply. Please call PODS for service availability.