Take advantage of our limited time offer. Enter promo code HOLIDAY25 to save up to 25%.
See offer details
.

PODS Moving & Storage Texarkana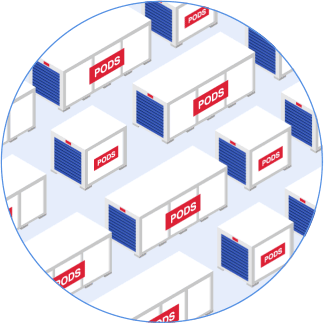 This may take up to 30 seconds.
We're searching over 200,000 containers to find you the best price.
Texarkana Moving Solutions
When you're ready to move to Texarkana, PODS offers the time and space you need with the control you want. Simply choose the
PODS container size
you need and decide what day you'd like it delivered. On moving day, you don't have to worry about driving a big truck because we'll take care of delivering your portable container to your new home or a secure
PODS Storage Center
in the area.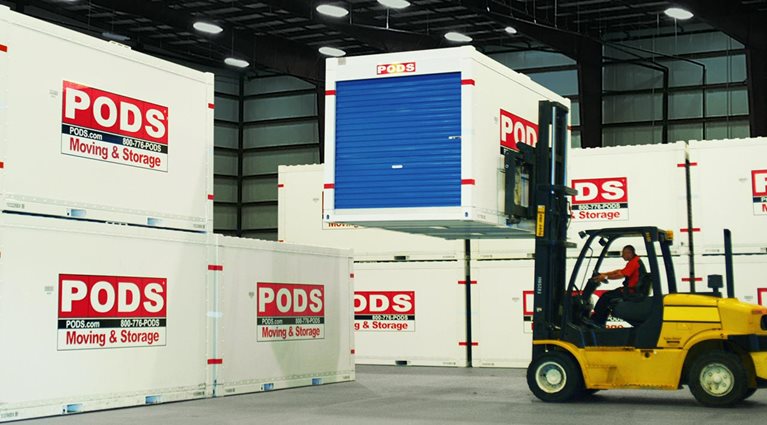 Texarkana Storage Solutions
Renovating or remodeling your new Texarkana home? Need more time to unpack from your move? PODS convenient
storage solutions
fit your needs, no matter what they are. Our sturdy, weather-resistant portable storage containers reduce the risk of damage to your belongings, making them perfect for on- or off-site storage. And with month-to-month rental terms, you only pay for the time you need!
More about Texarkana@Model.Title.HeadingType>
Texarkana is a city in the Ark-La-Tex region of Texas. Its unique name comes from the fact that it sits in the corner of the state, where it's connected to Arkansas and Louisiana. If you're planning to move to the Texarkana area, PODS is the right move for your move. With a wide range of moving and storage solutions, we make it easy to find the option that meets your needs.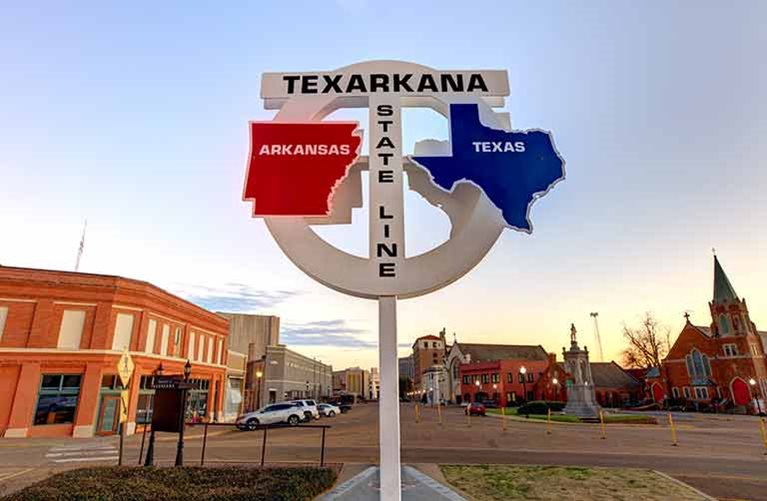 Moving to Texarkana
Texarkana, Texas, is just one of the cities in the United States named Texarkana. It shares its name with its twin city: Texarkana, Arkansas. The combined population of the two cities is roughly 68,000 people, and the metropolitan statistical area has more than 150,000 residents. One of the safest neighborhoods is Liberty-Eylau, which is located just west of the state line in the southern part of the city. This neighborhood is mostly rural, so, if you're looking for a place where you can get more land and space, you'll like Liberty-Eylau.
Texas A&M/Moores Lane is another attractive neighborhood. It encompasses most of the Pleasant Grove Community. Here, you'll be able to easily access seven community parks and many popular attractions, including the historic Union Station and the Garrison McLain House. The Summerhill Road/College Drive neighborhood sits south of the interstate, making it popular among those who commute to work. It includes Spring Lake Park and Texarkana College, as well as several public elementary, middle, and high schools.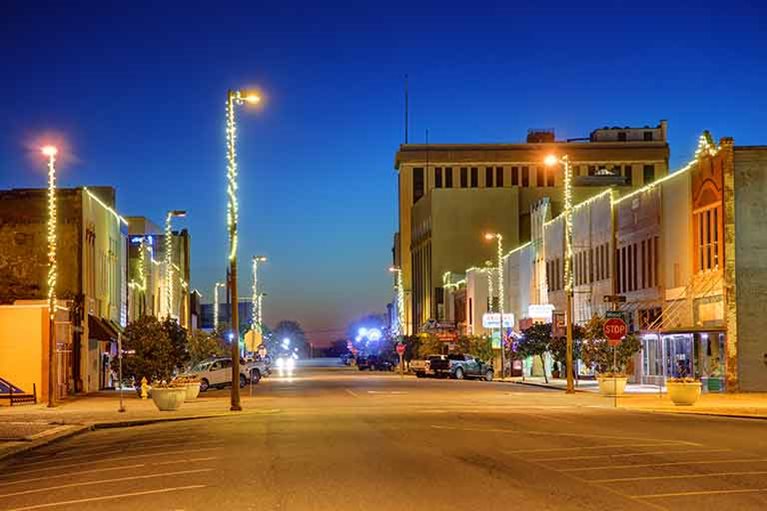 Things to Do and See in Texarkana
One of the most popular attractions in Texarkana is the Draughon-Moore Ace of Clubs House, which dates back to 1885. This unique structure is open from Tuesday to Saturday. Legend has it that the home's club shape pays homage to the original owner's lucky hand in poker, when he drew the ace of clubs and won the money that he used to build the house. The museum houses original furnishings that date back to the early 18th century and is one of the most popular historic attractions in the country.
Another historic spot to visit is the beautifully restored Perot Theatre. This theatre has been a city landmark since it was built in 1924. Every year, the theater hosts the Perot Theatre Series and a variety of other events. If you have kids, you should take them to Discovery Place Children's Museum, which has hands-on exhibits for kids of all ages. You can learn more about the Texarkana area at the Museum of Regional History, which is the region's first and oldest museum. Its exhibits include historical collections from the time of Caddo through the founding of city and later.
Whether you're considering a move to Texarkana or simply need a convenient storage option for a local project, PODS offers moving and storage solutions that fit your needs and your schedule.
Serving the greater Texarkana area
Alleene | Ashdown | Atlanta | Avery | Barkman | Bivins | Blevins | Bloomburg | Boston | Bradley | Bryans Mill | Buckner | Burns | Carbondale | Carterville | Clarksville | College Hill | Columbus | Cookville | Corley | Cornett | Dalby Springs | Dalton | De Kalb | Doddridge | Domino | Douglassville | Emmet | Foreman | Fouke | Fulton | Garland City | Genoa | Gurdon | Hodgson | Hooks | Hope | Hughes Springs | Jefferson | Kildare | Lanark | Lanier | Leary | Lewisville | Linden | Magnolia | Malta | Marietta | Maud | Mc Caskill | Mc Leod | Mount Pleasant | Naples | Nash | New Boston | New Colony | Ofarrell | Ogden | Old Boston | Omaha | Ozan | Perrytown | Prescott | Queen City | Redbank | Redwater | Rocky Branch | Saltillo | Siloam | Simms | Smith Hill | Smyrna | South Texarkana | Springdale | Stamps | Sulphur Bluff | Taylor | Texarkana | Union Chapel | Victory City | Wake Village | Waldo | Washington | Whaley | Wilton | Winthrop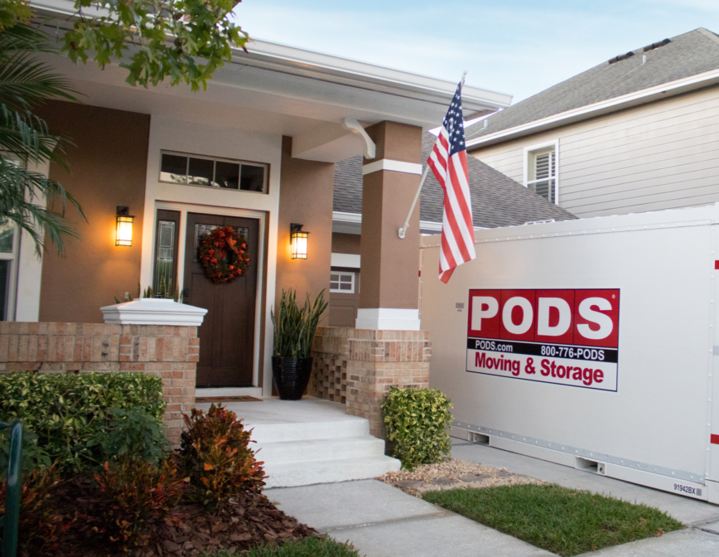 Texarkana Moving & Storage
Storage Facilities Near Me
Texarkana
3800 Picoma Dr
Texarkana, TX 75501
*Limited service areas may apply. Please call PODS for service availability.