Take advantage of our limited time offer. Enter promo code HOLIDAY25 to save up to 25%.
See offer details
.

PODS Moving & Storage Salt Lake City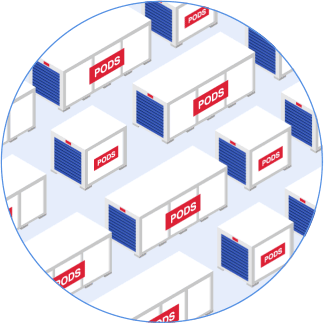 This may take up to 30 seconds.
We're searching over 200,000 containers to find you the best price.
Salt Lake City Moving Solutions
If you're planning a move to the Salt Lake City area, trust PODS for moving solutions that minimize stress. Choose from
multiple container sizes
, we'll drop off the one that works best. Take your time loading in items and when you're done, give us a call. We'll drive your portable container to your new home or to one of our secure Storage Centers nearby while you get settled.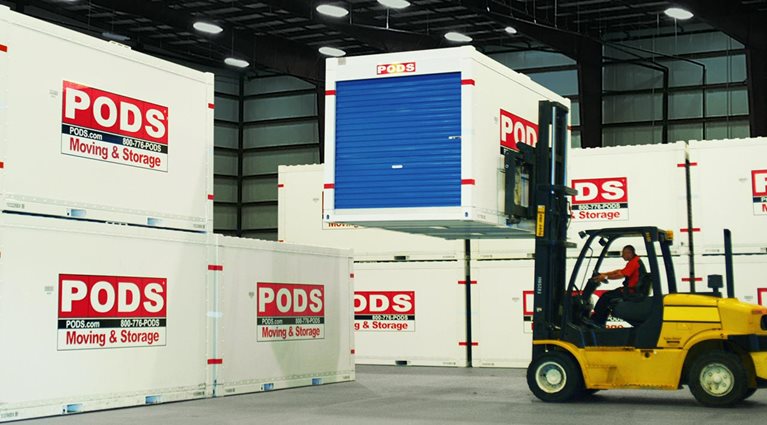 Salt Lake City Storage Solutions
Whether you're moving from across town or across the country, PODS has a
storage option
that fits your needs. Keep your weather-resistant container on-site for immediate access, or store it in a storage facility nearby. With flexible month-to-month rental terms and convenient pick-up and delivery scheduling, PODS storage solutions help minimize stress in many situations, including home remodel and renovation projects.
More about Salt Lake City@Model.Title.HeadingType>
As Utah's capital and most populous city, this little desert oasis has something for everybody. A thriving big city with a small-town vibe, there's a booming creative scene and plenty of outdoor adventures just around the corner. It's even the home of the world's first KFC. If you're thinking of moving to Salt Lake City, PODS offers moving and portable storage solutions to help things go smoothly.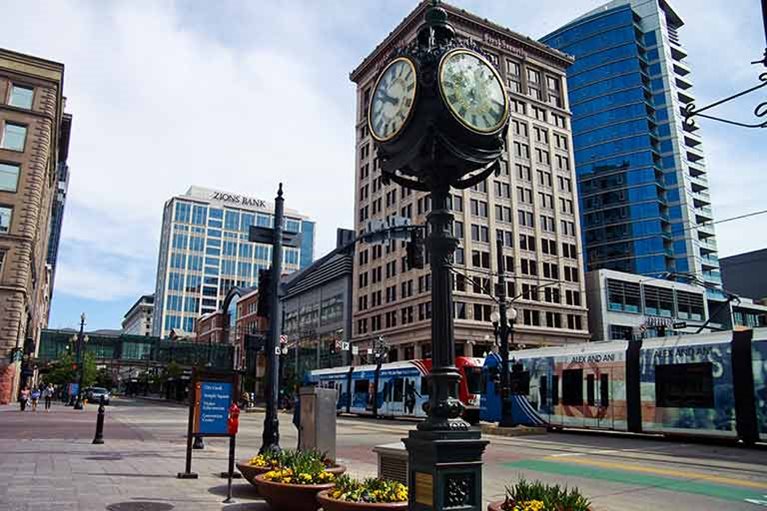 Moving to Salt Lake City
Salt Lake City is named for the nearby Great Salt Lake (indeed, the city was originally called Great Salt Lake City). It's located on the lake's southeastern shore. The city offers a variety of attractions, including a basketball team (the Utah Jazz), the world's largest genealogical library, and a collection of art installations located throughout the city. All newcomers can find something that piques their interest.
The city's eastern side tends to be more affordable and culturally diverse, while the western side offers more scenic views but for higher prices. Neighborhoods such as Rose Park, Glendale, Poplar Grove, and Westpointe have a wider array of religious and cultural representations and, as such, they've always been considered more diverse. For those who enjoy shopping, an area such as the Avenues or Sugar Hill might be a good choice; homes in these areas are within walking distance of small shops and restaurants. However, those who wish to live in areas like the Avenues, Federal Heights, and the Foothills will be paying top dollar for large homes and panoramic views of the valley.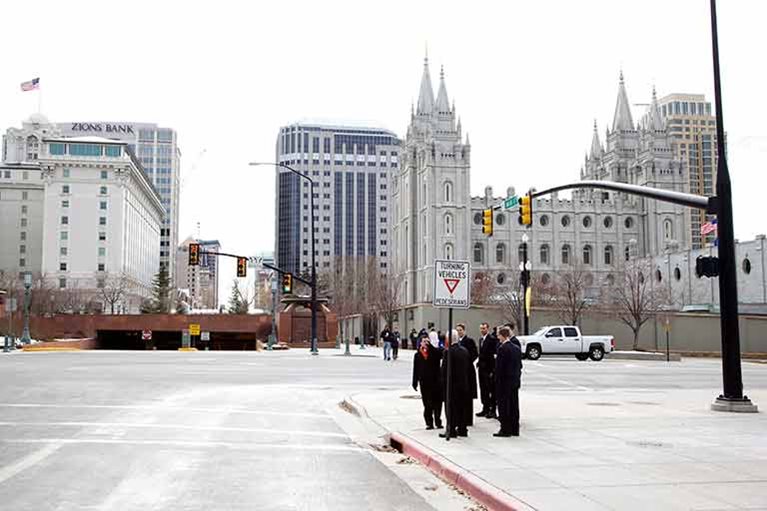 Things to Do and See in Salt Lake City
There's a little something for everyone in Salt Lake City! For lovers of the strange and unusual, there's the world's first KFC (though, note, the original Sanders joint wasn't actually named KFC), the country's oldest department store (the facade is still intact, though the inside is now home to a Macy's), and a sculpture garden in the Central City neighborhood.
For fans of art and architecture, there are several buildings central to the Mormon Church (some are closed to visitors, so find out before you visit). The Salt Lake City Library has received an award for its architectural design, and there are remnants of the Olympic Games across the city. Regardless of what catches your eye, PODS' flexibility means that you can take your time getting moved in, leaving you more time to explore your new home.
No matter what draws you to Salt Lake City, PODS can help with logistics so you have more time to explore. Whether you need help moving from across the country or storage for just a few things during a local project, PODS moving and storage options offer the time and space you need with the control you want.
Serving the greater Salt Lake City area
Alpine | Alta | American Fork | Benjamin | Bingham Canyon | Bluffdale | Bountiful | Brighton | Bunker | Burmester | Bushnell | Cedar Fort | Cedar Hills | Cedar Pass | Cedar Valley | Center Creek | Centerville | Charleston | Clearfield | Clinton | Clyde | Copperton | Cottonwood | Cottonwood Heights | Cottonwood Heights City | Daniels | Deer Mountain | Deer Valley | Draper | Dugway | Eagle Mountain | Eden | Erda | Fairfield | Farmington | Farr West | Francis | Fruit Heights | Genola | Grantsville | Greenhaven | Hailstone | Harrisville | Heber City | Herriman | Highland | Hill AFB | Holladay | Holladay Cottonwood | Hooper | Huntsville | Kamas | Kanesville | Kaysville | Kearns | Keetley | Kimball Junction | Lake Point | Lake Shore | Lakeview | Layton | Lehi | Leland | Lincoln | Lindon | Magna | Mapleton | Marriott-Slaterville City | Midvale | Midway | Morgan | Mountain Green | Murray | North Ogden | North Ogden | North Salt Lake | Ogden | Ophir | Orem | Palmyra | Park City | Payson | Plain City | Pleasant Grove | Pleasant View | Provo | Riverdale | Riverton | Roy | Salem | Salt Lake City | Sandy | Santaquin | Saratoga Springs | Snowbird | Snyderville | South Jordan | South Ogden | South Salt Lake | South Weber | Spanish Fork | Springville | Stansbury Park | Summit Park | Sunset | Syracuse | Taylor | Taylorsville | Timpanogos | Tooele | Uintah | Vineyard | Washington Terrace | West Bountiful | West haven | West Jordan | West Point | West Valley | West Valley City | Willard | Woods Cross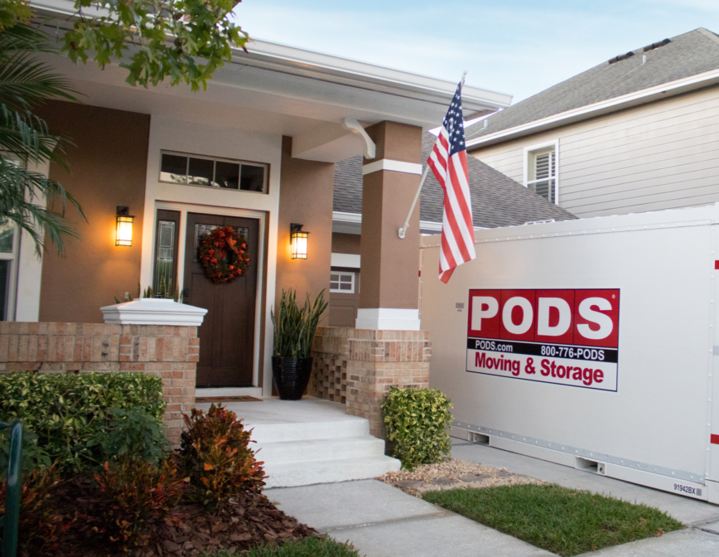 Salt Lake City Moving & Storage
Storage Facilities Near Me
Lehi
5025 W Hudson Way
Lehi, UT 84043
*Limited service areas may apply. Please call PODS for service availability.