PODS Moving & Storage Oshkosh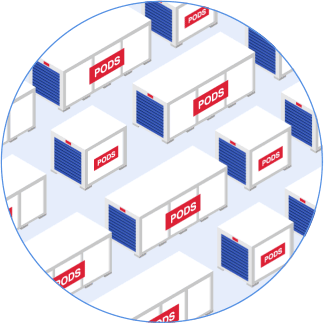 This may take up to 30 seconds.
We're searching over 200,000 containers to find you the best price.
Oshkosh Moving Solutions
No matter which Fox Valley community you choose, PODS provides the moving solutions you need to make your move easier. Whether you're making a
local or long-distance move
, PODS offers sturdy weather-resistant containers to meet your needs. Take your time loading your portable container and when you're ready, give us a call. We'll take care of moving it to your new home or a
secure PODS Storage Center
nearby.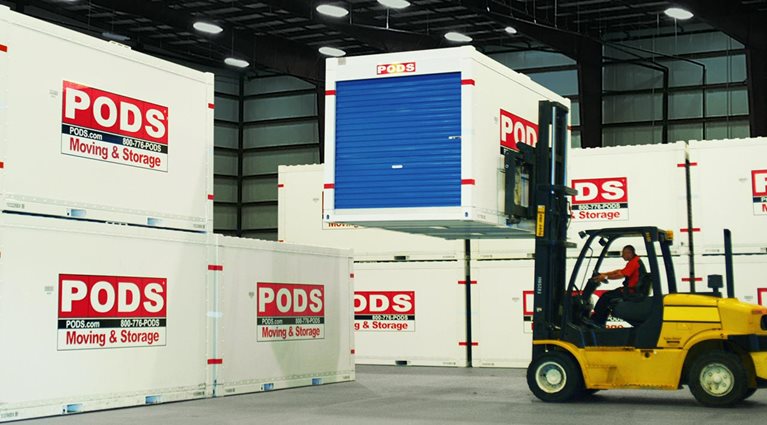 Oshkosh Storage Solutions
PODS also offers flexible
storage solutions
in Fox Valley that can help you out when you're organizing or renovating your home and need either temporary or long-term storage. PODS
weather-resistant storage containers
are designed to reduce the risk of damage. You can keep your PODS container at your home for as long as you need, or store the container at our conveniently located and secure Northeast Wisconsin Storage Center.
More about Oshkosh@Model.Title.HeadingType>
Fox Valley is an area of more than 216,000 residents in the upper Midwest. Along the Fox River near the center of Wisconsin, Fox Valley can face some brutal winter conditions, but summers are mild and enjoyable. If you're considering a move to the area, read on to learn more about the moving and storage solutions available from PODS.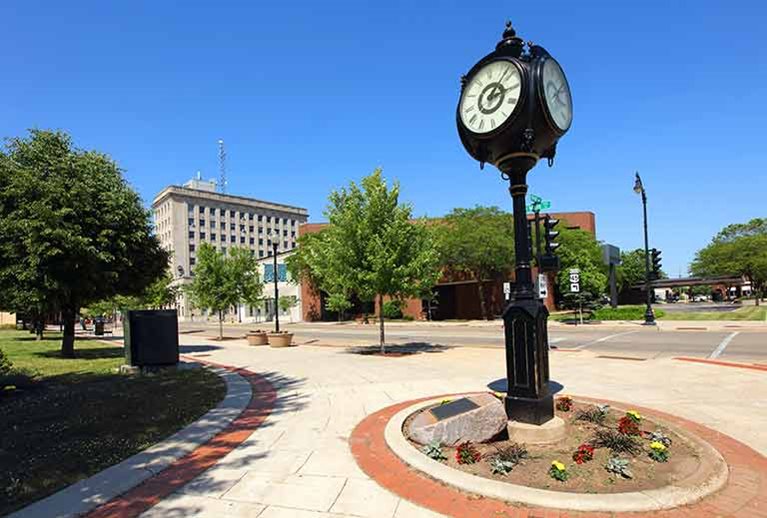 Moving to Oshkosh
Oshkosh is known as Wisconsin's Event City. You'll find plenty of quiet neighborhoods for families to settle down and enjoy the lakefront, including the Oakwood neighborhood in Algoma, Black Wolf (with its Far Vu Golf Course and Oshkosh Country Club), and Ferry Crossing.
In addition to Oshkosh, don't overlook the cities of Appleton, Kaukauna, Neenah, and Menasha.
Located along the north shore of Lake Winnebago, Appleton has an attractive downtown community along with neighborhoods spreading east and northeast from the downtown core that include Alicia Park, Colony Oaks, Northland Downs, and Summit Park. Downtown Appleton is a thriving hub of shopping, dining, and family-friendly activities taking place throughout the year.
Home to about 16,000 people, Kaukauna's proximity to the Fox River offers its residents access to many forms of recreation, including parks and a swimming pool. Kaukauna neighborhoods include Olde Country Circle and Winchester Park.
Neenah delivers the charm of small-town living with modern conveniences residents can access in one of the fastest growing urban cities in the Fox Cities metropolitan area. This community of 25,000 people features rich arts and culture, entertainment, recreation, and more. Representative neighborhoods include Allenville, Larsen, Rainbow Beach, and Sunrise Bay.
Menasha's diverse neighborhoods offer rich experiences of culture at every turn. On the city's eastern side, you'll find suburban living with easy access to major retail centers both north and west. Menasha's downtown riverfront area is undergoing revitalization and is now home to art galleries, restaurants, and other attractions. Neighborhoods include Five Oaks, Racine-Lakeshore, and Water Street.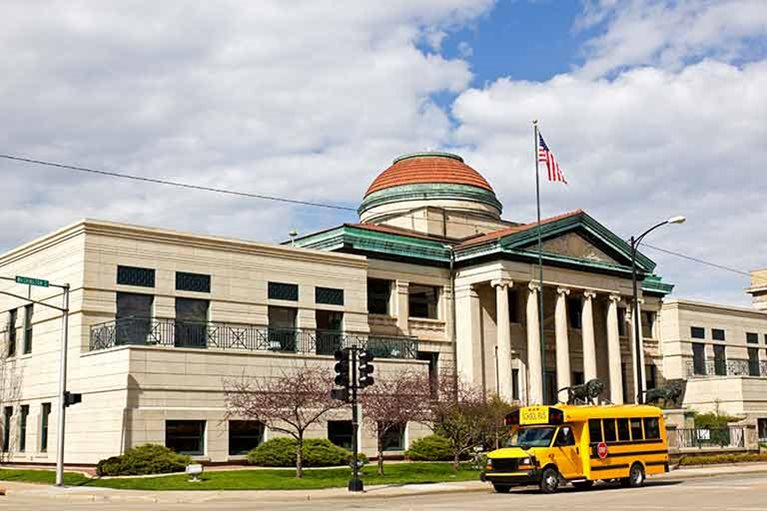 Things to Do and See in Oshkosh
The seasonal weather changes mean there's a large variety of things to do in Fox Valley. Fishing can take place year-round on Lake Winnebago in warm weather and ice fishing on smaller lakes and ponds that freeze over in winter. You can even take part in an annual sturgeon spearing season.
The Wittman Regional Airport in Oshkosh becomes the busiest airport in the world during the Experimental Aircraft Association (EAA) AirVenture show that happens every summer. More than 500,000 people and 10,000 airplanes attend AirVenture. If you just can't get enough aviation fun during the show, the EAA Aviation Museum, also located in Oshkosh, is open year-round.
If you're a Milwaukee Bucks fan or just an NBA basketball fan in general, check out the Menominee Nation Area. You can see the Bucks' developmental team, the Wisconsin Herd, take on fellow G League opponents.
History buffs will enjoy the Oshkosh Public Museum, housed in the Edgar and Mary Jewell Sawyer House, which is a lumber baron's mansion that was donated to the city of Oshkosh in 1924. Attractions include a Tiffany-styled room with an ornately carved staircase and stained glass windows, a folk art clock, and a 1913 Harley-Davidson motorcycle.
Whether you're considering a move to Oshkosh, Appleton, Kaukauna, Neenah, and Menasha or could use a convenient storage option for a local project, PODS offers moving and storage solutions that fit your needs and your schedule.
Serving the greater Oshkosh area
Abrams | Algoma | Allouez | Almond | Amherst | Amherst Junction | Appleton | Ashwaubenon | Baileys Harbor | Bancroft | Bear Creek | Bellevue | Berlin | Birnamwood | Black Creek | Bonduel | Bowler | Branch | Brandon | Brillion | Brussels | Butte des Morts | Campbellsport | Casco | Cato | Cecil | Chilton | Cleveland | Clintonville | Coloma | Combined Locks | Custer | Dale | De Pere | Denmark | Eden | Egg Harbor | Eland | Elderon | Eldorado | Elkhart Lake | Ellison Bay | Ephraim | Eureka | Fish Creek | Fond du Lac | Forest Junction | Forestville | Francis Creek | Freedom | Fremont | Galloway | Gillett | Grand Chute | Green Bay | Green Lake | Greenbush | Greenleaf | Greenville | Gresham | Hancock | Hatley | Hilbert | Hobart | Hortonville | Howard | Iola | Kaukauna | Kellnersville | Kewaunee | Kiel | Kimberly | King | Krakow | Larsen | Lena | Leopolis | Little Chute | Little Suamico | Luxemburg | Malone | Manawa | Manchester | Manitowoc | Maplewood | Maribel | Marion | Markesan | Medina | Menasha | Mishicot | Mount Calvary | Neenah | Nelsonville | Neshkoro | New Franken | New Holstein | New London | Newton | Nichols | North Fon Du Lac | Oakfield | Oconto | Oconto Falls | Ogdensburg | Omro | Oneida | Oshkosh | Phlox | Pickett | Pine River | Plainfield | Plover | Poy Sippi | Princeton | Pulaski | Redgranite | Reedsville | Ripon | Rosendale | Rosholt | Royalton | Saint Cloud | Saint Nazianz | Scandinavia | Seymour | Shawano | Sherwood | Shiocton | Sister Bay | Sobieski | Stevens Point | Sturgeon Bay | Suamico | Taycheedah | Tigerton | Two Rivers | Valders | Van Dyne | Waukau | Waupaca | Waupun | Wautoma | Weyauwega | Whitelaw | Wild Rose | Winnebago | Winneconne | Wittenberg | Wrightstown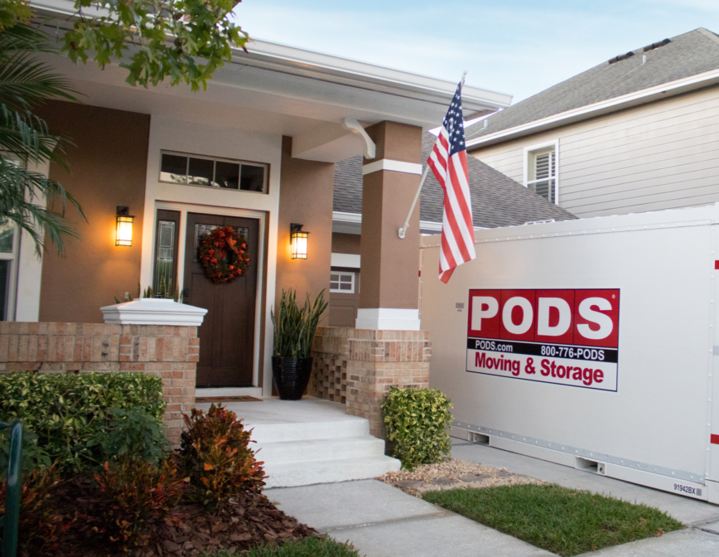 Oshkosh Moving & Storage
Storage Facilities Near Me