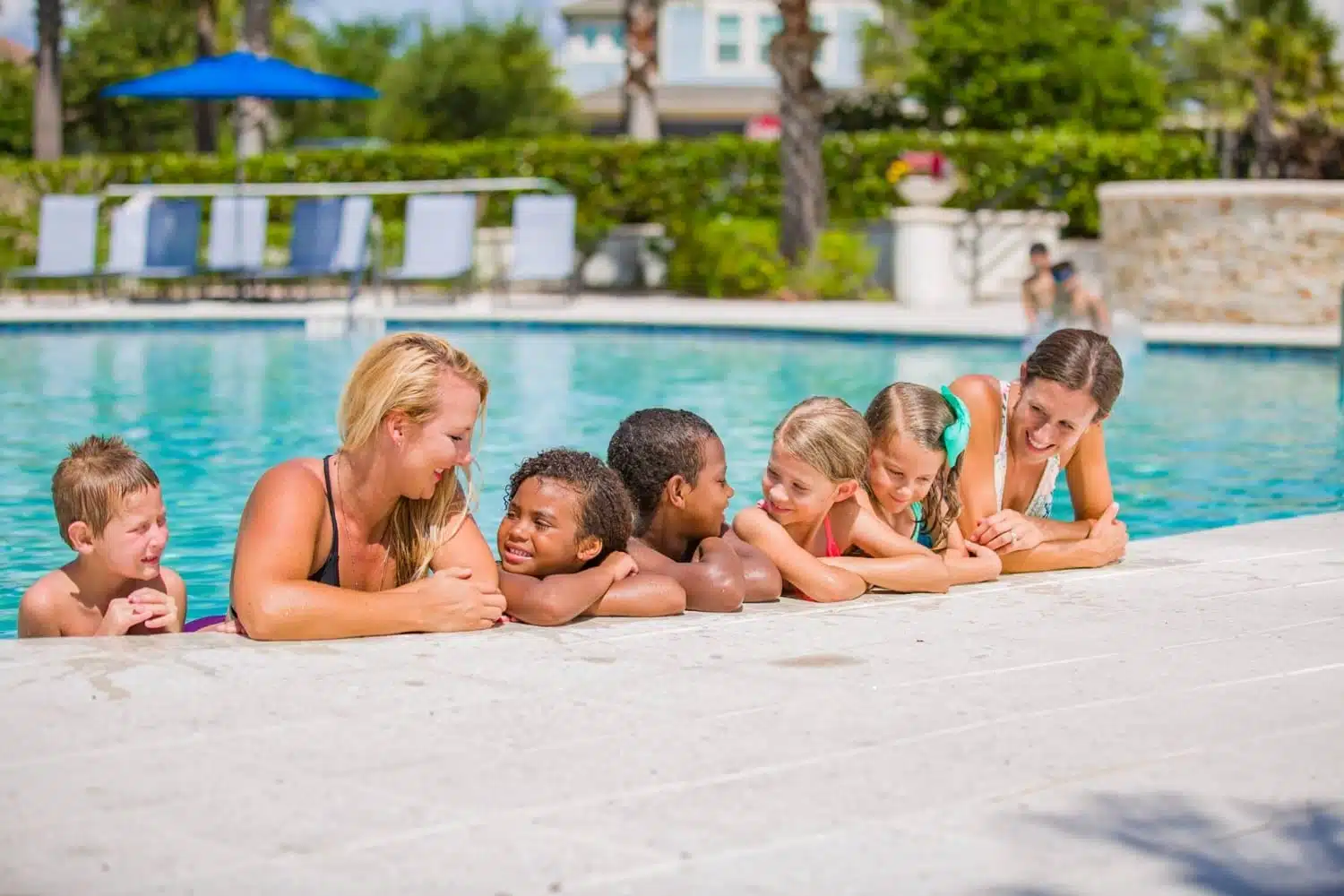 Guide to Brandon Neighborhoods: Affordable Florida Living Just East of Tampa
As the Tampa Bay region continues to grow, both newcomers and locals looking for a new home are heading east to Brandon and nearby communities for affordability and convenience. Just 20 to 30 minutes from downtown Tampa and less than an hour from Tampa Bay's glorious beaches, Brandon can be an attractive option.
Developers have taken notice. Many new communities have sprung up with a focus on lifestyle and family-friendly amenities, fueling growth of more than 13% since 2010.
If you're among the many thinking about moving to Brandon or the surrounding area, this guide will give you insight into the neighborhoods and lifestyle options available here and in nearby communities.
Where is Brandon, Florida?
Eleven miles due east from downtown Tampa on Florida's Gulf Coast, Brandon is part of Hillsborough County and the Tampa Bay metropolitan area. Encompassing close to 35 square miles, the Brandon area exploded in growth during the post-World War II boom, and again in the 1980s and '90s, when I-75 and the Lee Roy Selmon Expressway created new ways to get in and out. Easy access to downtown Tampa and Tampa International Airport made Brandon more attractive as a home base.
Tampa to Brandon Map
Although Brandon is landlocked, it offers excellent access to the best beaches along the Gulf of Mexico as well as other employment centers. To the south, Sarasota and Bradenton are just 40 to 50 miles away, via I-75. Even better, an elevated extension of the Crosstown Expressway is poised for completion in 2021, which will make it much easier to reach Downtown St. Petersburg, St. Pete Beach, and other south Pinellas County locations from Brandon than most places in Tampa.
State Road 60, which cuts through the center of Brandon, connects the Gulf of Mexico to the Atlantic Ocean on a 200-mile trek. You'll encounter lots of traffic and stop lights on the drive through five counties, but it's a straight shot from coast to coast.
There are no two ways about it: You need a car to live in Brandon and the traffic can get gnarly. To illustrate the point, consider that Brandon is home to the Tampa Bay region's busiest intersection, at West Brandon Boulevard and Lakewood Drive, which sees more than 85,000 cars every single day.
Divided highways are the norm throughout the area. With big box stores and fast-food restaurants lining most thoroughfares, backups aren't uncommon -- even on six-lane stretches through the busiest parts of town.
What's it like living in Brandon?
This is a popular suburb for anyone working in downtown Tampa or other major employment hubs throughout the area. You also have access to big-city amenities with a more reasonable housing cost. With its more attainable home prices, kid-friendly subdivisions, and nearby schools, Brandon is a magnet for families. These attributes also make it especially popular among military families stationed at nearby MacDill Air Force Base in Tampa.
Another appealing feature is Brandon's proximity to beautiful parks, rivers, and trails -- wonderful for family weekend hikes, paddles, and picnics in the temperate months. About 15 minutes south of Brandon, the Alafia River Scrub Preserve covers 80 acres of lush habitats, with .8-mile and 1.3-mile hiking loops and gorgeous views along the Alafia River. A bit farther south in Wimauma, the Little Manatee River State Park offers walking and equestrian trails, picnic areas, and paddling and canoeing supplies at the riverside Canoe Outpost.
There are also plenty of municipal parks closer to the conveniences of Brandon, including these two notables:
Paul Sanders Park is a fave for families, with a playground and short walking trails.
Brandon Parkway Trail winds around ponds and pretty greenspace, with a 3-mile loop for joggers, strollers, and leashed pets.
Brandon is also the gateway to the "Salad Bowl" region of Central Florida, with some of the richest agricultural land in the state, some of it still in Hillsborough County. Citrus tops the list, but the area also produces strawberries, tomatoes, lettuce, and other veggies that thrive in the subtropical climate.
Other attractions include TopGolf and the TGH Ice Plex, the home practice ice for Tampa's own Stanley Cup Champions, the Tampa Bay Lightning. And if you like mall shopping or walking, Westfield Brandon is a major hub, with more than 140 stores and two dozen restaurants. There's a wealth of diverse restaurants throughout the area as well -- more on that later. First, you need a place to live.
Looking for homes for sale in Brandon, Fl? Top areas to try
Probably the biggest draw to Brandon and Southern Hillsborough County is affordability. Easy proximity to Tampa makes it a great alternative to pricier areas.
Besides the typical Brandon subdivisions, if being on the water is important to you, there are some terrific options in South Hillsborough County, such as Apollo Beach and areas of Riverview near the Alafia River. But with waterfront properties come waterfront prices. If you go this route, you'll also want to do your due diligence by investigating whether your dream home is in a flood or evacuation zone.
Here's a quick look at neighborhoods in Brandon and South Hillsborough:
Brandon
The heart of Brandon offers many different subdivisions with a good range of prices. Here are some examples of what you'll find while house hunting:
In Brandon Traces, situated between busy Lakewood Drive and Broadway Avenue, single-family homes are priced mainly in the mid-$200s. A pleasant suburban vibe -- but not super-walkable, so beware -- makes it popular with young families since building started in the late 1980s.
Dominion is another mid-sized, mid-priced Brandon neighborhood, also accessible to area conveniences. Homes are a bit larger and pricier than in Brandon Traces, with options for three- and four-bedroom plans.
A newer community, Lumsden Reserves, provides more upgrades than its nearby neighborhoods, including two-car garages attached to most homes. Construction wrapped in 2006, so you can expect a more contemporary interior design than in some more established Brandon burbs.
If you're in the market for a more spacious home in an established community, Bloomingdale Village offers mostly three- to four-bedroom homes in the mid-$300s range. Wide sidewalks make this a more walkable and bike-friendly area than many nearby, and a large pond offers nice views for neighbors. But be cautious about venturing outside the community confines unless you're in a car. As mentioned, Brandon traffic can be brutal.
Hidden Reserve is a new upscale gated community in South Brandon, with only 29 homes, all built within the last few years. Ranging from $500K-$700K, the neighborhood is about 10 minutes from I-75 and the Crosstown Expressway, and within easy reach of Brandon's amenities -- but pleasantly ensconced in its own quiet enclave.
Valrico
Just to the east of Brandon proper, Valrico, (Spanish for "rich valley"), offers a bit more breathing room, thanks to still-pristine Florida farmland. Homes range from the $200Ks for modest designs to more exclusive estates a bit farther out from the city center. Recreation is a main attraction, including Hillsborough County Parks' Sydney Dover Conservation Trail, a 7.5-mile equestrian path on the site of a reclaimed phosphate mine.
FishHawk Ranch
Consistently honored as one of the country's best master-planned communities, FishHawk Ranch occupies more than 3,000 acres in Lithia, about 20 miles from downtown Tampa. And not all those acres are populated: 1,300 acres are reserved and rehabilitated wetlands and preserves. FishHawk was the first certified green new home community in Hillsborough County. Amenities are pretty amazing at FishHawk, as well. Twenty-five miles of trails weave through the area, terrific for hiking and biking, and each distinctive neighborhood features recreational options like pools, tennis courts, skateparks, soccer fields, basketball courts, and more. Home price points run the gamut from the mid-$300s to luxury options, and there's also a 55+ community for folks looking for an active-adult lifestyle. Neighborhood schools include three elementary, two middle, and one high school -- all within FishHawk Ranch or within an easy two-mile trip.
Apollo Beach
With a population that's more than doubled in the past 20 years, the Southshore Area, home to Apollo Beach, continues to draw new homeowners attracted by a resort-style vibe with relative convenience to downtown Tampa. Looking to the west, residents have a view of Hillsborough Bay connecting with Tampa Bay. The area is a terrific option for families looking for an active lifestyle and offers a variety of neighborhoods and price points.
At Symphony Isles, an exclusive waterfront community of just over 300 properties, each home is situated on one of the deep-water canals leading out to the open bay.
Golf and Sea Village is an established community dating from the early '90s and popular with active families. Homes are priced from $300K-$700Ks.
In Mira Bay, another waterfront community with gorgeous views, price points run the gamut from the mid-$200Ks all the way to $2 million. With about 1,700 single-family homes, Mira Bay features a resort-style pool, and the clubhouse welcomes neighborhood book clubs, bridge teams, ballroom dancing students, and more. The commute to downtown Tampa can be dicey in high-traffic times -- but if you have a boat, it's just a 20-minute ride across Tampa Bay.
What about apartments in Brandon?
Thanks to its convenience as a Tampa bedroom community, Brandon features an abundance of apartment communities -- some fairly basic and others with luxurious amenities geared toward young professionals flocking to the region. The average apartment size is 980 square feet with an average rent of $1,310. But that's just the average. The Paddock Club of Brandon, for instance, offers resort-style living with a community pool, fitness center, playgrounds, and spacious apartment floor plans. Rents run from $1,200 to about $4,000. And on the more modest side, the rents at Versant Place Apartments top out at about $1,800. If you're looking to rent, research thoroughly: You'll undoubtedly find a Brandon apartment home that fits your budget, lifestyle, and commuting needs.
What about the schools in Brandon?
Brandon public schools are part of the Hillsborough County system, which consistently earns accolades for rigorous standards and rising graduation percentages. Hillsborough's magnet program offers specialized study for students interested in science, performing arts, and more -- but the schools aren't in the immediate area. The commute to Tampa (or Plant City's Lincoln IB Elementary) may be well worth it, however, if you value the focused study magnet schools offer at all levels.
Three private schools offer another set of options. The Brandon Academy, Bell Shoals Academy, and the Central Baptist Christian School are options -- but like most private schools, tuition can be costly.
Brandon Restaurant Scene
While Brandon sports just about every popular chain restaurant you can think of, many local independent and ethnic eateries have sprouted up to serve the influx of new residents in recent years.
Tampa residents are known to make the trek to Brandon Bagels, open until 1 p.m. on the weekends and nearly guaranteed to sell out -- they're that good -- so call ahead to reserve yours. Another hidden gem right next door is El Mercadito, a grocery and eatery serving $1.99 tacos with tortillas homemade in nearby Gibsonton. You'll also find al pastor, carnitas, and a cooler full of fresh tamales to take home.
In the sweets department, few can compete with the chocolate Russian coffee cake at Moreno Bakery on Brandon Boulevard. The 50-seat restaurant features Cuban mainstays like chicken and yellow rice, roast pork, and delicious bread baked onsite. Seven display cases overflow with cupcakes, cookies, tarts, and more. But seriously: Get the chocolate Russian coffee cake.
The Stein & Vine has been a local favorite since opening in 2012. Describing itself as a "neighborhood craft beer taproom, wine bar, and restaurant," the strip-mall storefront offers an eclectic menu that earns consistently positive reviews. Daily chef specials are creative. On a recent day: jerked black-tip shark dinner and bun bo nam bo noodle bowl were on the menu -- and, from all accounts, tasty.
Allegria Italiana, which bills itself as the only independently owned Italian restaurant in the area, features traditional favorites and eclectic specials, plus special occasion menus for holidays. The Shrimp Boat, also a local fave and also in a stripmall, offers a family atmosphere and tasty seafood-and-steak fare. And in the tea-and-coffee category, Annie Tea House is a promising new entry, with a variety of hot and cold bevvies plus a few quick bites (Vietnamese egg rolls, wings, calamari), Chef's Favorites (grilled salmon, shrimp, tofu), and sweets (waffles and ice cream, flan).
Planning your move
While you're having fun home shopping and restaurant sampling, it's a good idea to start planning how you'll get all your stuff moved once you settle on a place. Our guide to Moving in Florida will give you a great start, including estimated costs for your different moving options. We also recommend our ultimate Moving Checklist to help you stay organized and on track. With good planning and helpful tools, you can make your move a great success, wherever you decide to land.
(Source for image featured at top: FishHawk Ranch by Newland via Facebook)
---
Shannon Jacobs is a Tampa-based freelance writer and frequent contributor to the PODS blog. She has lived in Atlanta, the Berkshires, and Nashville, but always returns to the warmth of Florida's Gulf Coast.
Get a Quote
Choose the service you need
Comments
Leave a Comment
Your email address will not be published. Required fields are marked *