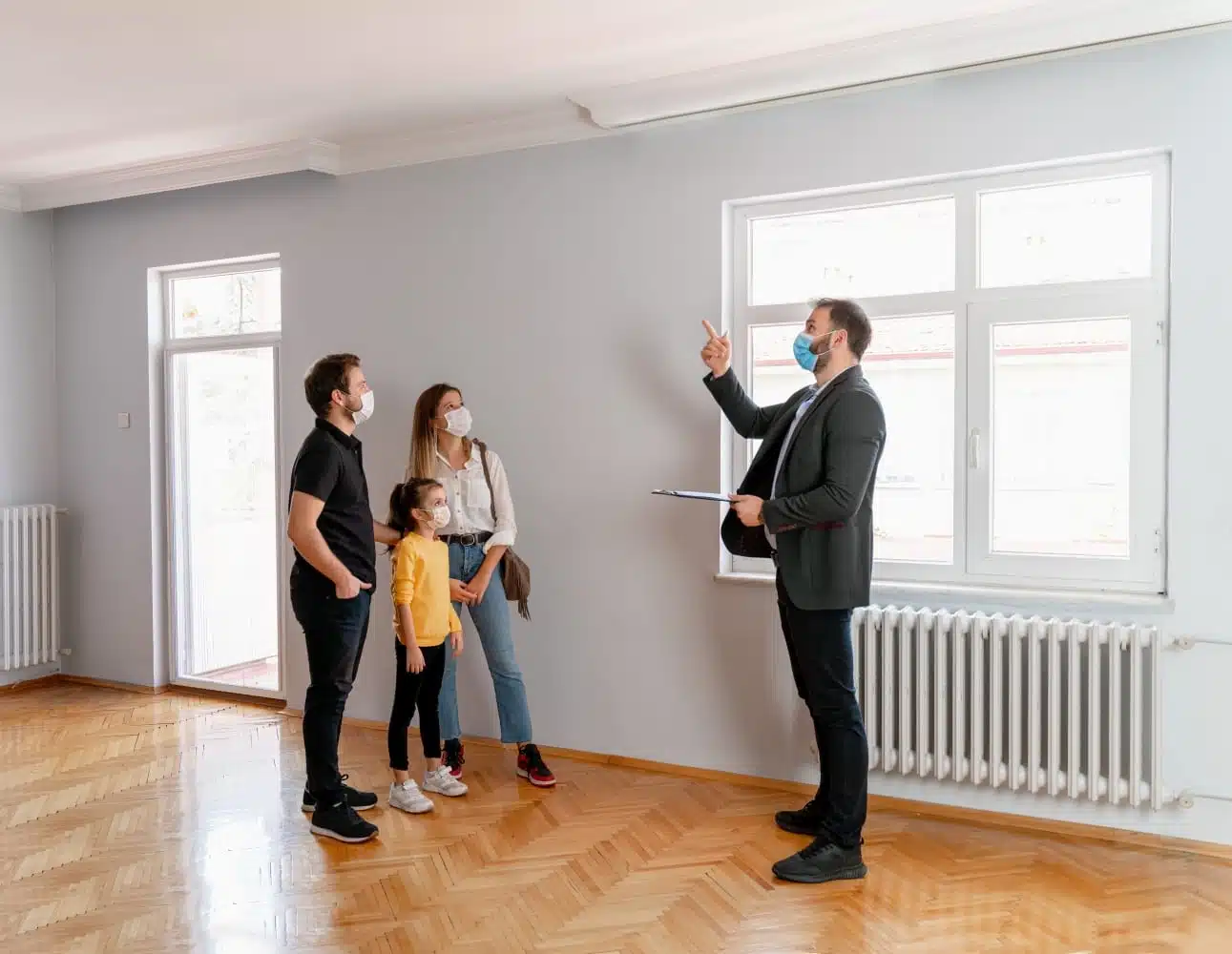 Buying a Home During The Pandemic? Prepare for the unexpected before making a move
Buying a home and moving is always a huge decision, but doing it in a tumultuous time like the pandemic multiplies the uncertainties exponentially. Yet with interest rates lower than ever before and some people anxious to leave cities hit hard by COVID-19, market data shows plenty of people are still buying and moving.
If you're considering a move in 2021, know that the current home-buying process can be even rockier and more stressful than usual. Soaring prices, low inventory, and higher risks of financing and closing delays pose extra challenges. You can expect a lot of things to be different during the process, from buying and selling a home, to getting your stuff moved and settling into a new place.
Carie Beeman knows this all too well, as her buying and moving journey hit rough seas when the U.S. COVID-19 lockdown began in the spring of 2020 -- just as she was relocating to Tampa Bay for a job as PODS' new VP for Brand and Advertising.
Carie shared her story with us -- including some hard-won advice -- in the hope of helping others make a smoother home purchase and move. Fortunately, her moving journey has a happy ending, and serves as a great example of how even when things don't go according to plan, they still work out for the best in the end.
Still, in these unprecedented times, Carie would be the first to tell you that it's extra critical to be well-informed and well prepared. Whether you're motivated to buy and move now because of the historically low interest rates, new freedom to work from home, necessities related to coronavirus, or typical reasons like a job relocation, these tips are for you.
1. Plan and pack for the unexpected
It's always tricky getting closing dates to line up when you're buying and selling a home. Last-minute closing delays are more likely due to the coronavirus, as lenders are enforcing stricter rules. For example, lenders now run a buyer's credit check and employment verification 72 and 48 hours prior to closing.
This is how Carie's moving problems started. She and her husband had contracted to buy a home in St. Petersburg, contingent on selling their home in Estero, Florida, about 150 miles south. After their Realtor quickly landed a qualified buyer for their five-bedroom Estero home, they had movers pack their stuff and load it into four PODS moving containers, which were taken away the day before the closing. Then the buyer's financing hit a snag, delaying the closing because confirmation of his new military retirement income was held up due to administrative slowdowns caused by – you guessed it – COVID-19.
"That's the biggest lesson for me. In these times, nothing's guaranteed. I'd thought, okay, the day before closing, everything's hunky dory. Everything was approved, we should be good to go," Carie said, adding that after making several cross-country moves for other career changes, "you kind of take things for granted."
At first, they thought it would just be a short delay, so they didn't bother having the containers redelivered. But the financing issue dragged on, which led to the closing on their new home being cancelled. "What we thought was going to be a very simple move turned out to be very complex," Carie said.
2. Expect to compete against other home buyers
This is like a seller's market on steroids. With the high demand spurred by historically low interest rates and a below-normal supply of homes on the market, bidding wars and multiple offers are making this a difficult time for buyers to get the home they want at the price they can afford to pay.
Realtors and lenders advise home buyers to focus on financial preparation, due diligence, and patience. And as Carie's example illustrates, buyers also need to be prepared for disappointment.
There are a few strategies for positioning yourself to better compete against multiple offers, such as getting a lender's pre-approval letter, refinancing your existing home to free up more down payment cash, or selling your own home first and renting temporary housing – which leads us to our next tip.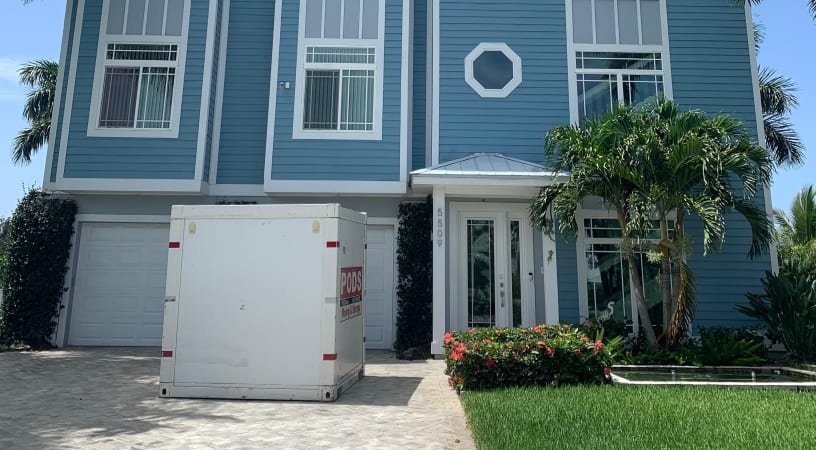 3. Consider temporary housing and storage to keep your options open
It may take longer, but there can be major advantages to selling your home first, putting some of your things in portable moving containers, and renting temporary housing while you're looking for the ideal home. Many people make this part of their regular plan when relocating to a new area. In Carie's case, temporary housing wasn't her family's plan at first, but necessity drove them in this direction.
Here's how this strategy can help, especially when buying in a hot seller's market:
Selling your home first helps relieve pressure, stress, and puts you in a much stronger financial position to buy your next home. With a rental lined up and money in hand from the closing, you can make offers with confidence, without rushing or worrying about last-minute problems selling your home.

You get more time to clarify what you want in a home and where you want to live. This is especially important when you're moving to a new, unfamiliar area. "While we were in the rental, we started to explore other areas because after our first house fell through we had a blank slate to start looking with fresh eyes," said Carie. "We love boating and the house that we were originally buying was not on the water. But our rental was waterfront. This was a game changer, because now we realized we really wanted to be by water."

They looked at the many different coastal towns throughout Tampa Bay, which eventually led them to finding their dream, an airy waterfront home in Terra Ceia, off the beaten path in Palmetto.

Greater certainty helps you move quickly to submit a winning offer. After a few months of house-hunting, Carie and her husband knew right away when they found "the one" because, says Carie, "we knew exactly what we wanted in a home." They made a full-price offer the day they saw it, which was the first day it hit the market, winning out over two other offers.
4. Leverage virtual home tours, but insist on seeing the home in person
Due to concerns about the coronavirus, there are fewer in-person home tours. But while virtual home tours can be a great way to save time on house-hunting, real estate pros stress that you should always see a home in person before buying it. While sellers and their Realtors have ramped up their virtual home tours, there's no substitute for walking inside and getting an up-close look. When you do go, just be sure to practice CDC guidelines for protecting yourself against the coronavirus.
"We did virtual tours initially, but then once we got serious and narrowed things down, we absolutely walked through. We practiced social distancing, wore our masks, washed our hands," said Carie. "Virtual tours are great because they do help you weed out the ones that you know for sure will never meet your criteria. But you don't get the total perspective until you actually walk through a place, because you see things that you would never see on a virtual tour."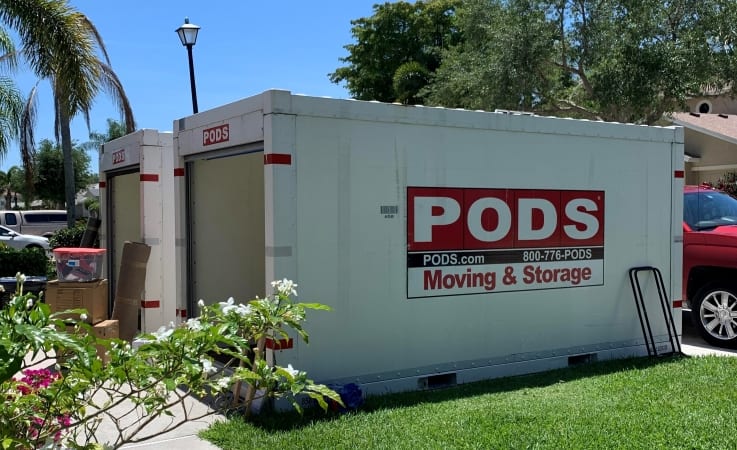 5. Choose a moving solution that allows plenty of flexibility
One way to deal with the increased uncertainty involved in home closings and last-minute changes is to use a moving solution that offers maximum flexibility, such as moving and storage containers. Carie said she's relieved that PODS was her new employer, which gave her the opportunity to try an alternative to traditional movers, which she'd always used before. While full-service movers tend to be very rigid with scheduling, PODS containers make it easier to change dates, while also including built-in storage, either in your driveway or in a secure storage center. As a result, Carie said using PODS containers made a nearly impossible situation much more workable.
In addition to the four containers for their own home, their daughter used a fifth container to move after graduating from college in Gainesville.
"I'm so glad we were moving with PODS because it made a really tough situation much better. We were able to coordinate different containers coming from different places, even changing the dates three times," Carie said. "If I'd been with a full-service mover like we'd done so many other times through relocations, it would've been a nightmare. The thing that saved it for me was knowing that all our things I watched being packed into our containers were always there, secure, and weren't being moved around or mixed with other people's stuff. Once I knew they were going to be in storage for several months that we hadn't planned on, it gave me such peace of mind."
Because many long-distance movers load different customer's belongings together for transport, Carie said she's experienced problems such as damaged goods and missing items with every move in the past.
"In our last time with movers, we got some other people's furniture delivered to our house along with our own, and some of our own furniture was missing," she recalled.
6. Be more organized for this move than ever before
We've all been there. Moving is such a crazy-busy time, especially if you're simultaneously starting a new job, like Carie. It's human to skip steps, or just outsource the work to movers. But whether you're using packing and loading help from professionals or doing it yourself, being organized will put you in a much better position to handle moving issues if they come up. Based on her experience, recommends these moving and packing tips:
Make an inventory of all your belongings and label boxes clearly.

If you're using multiple moving containers, note each container's serial number and which items are going in each container. Group items together in different containers logically, like one small container with clothing and items you may need while staying in temporary digs, bedroom sets in another, kitchen and dining items in another, and so on.

Pack a move-in survival box and suitcase with clothing and household essentials that you keep with you, so you have the basics you'll need for the first few days or week.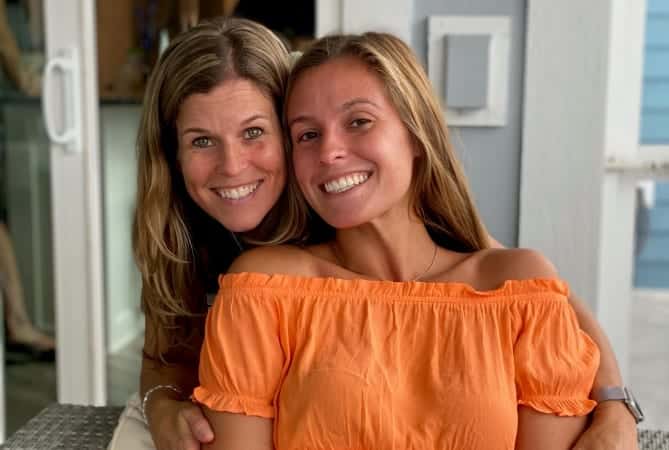 7. Have faith and remember to laugh
When we heard Carie's story we couldn't help wonder how she managed all the stress and uncertainty without totally losing it. We asked her how she did it.
"We just kept our sense of humor – I mean you just have to laugh sometimes, right? Then there's my favorite saying – this too shall pass," she said. "I kept reminding myself that it's temporary, and it'll all work out in the end, and it really did. We love where we live now and we're really happy here."
Here's hoping that your own COVID-19 moving journey involves less stress and fewer surprises. If you do find yourself in a pickle, we hope this advice will make it easier to manage. Thanks to Carie for sharing her experience!
---
Liz Taylor is a freelance writer who keeps up with moving and storage trends while managing the PODS Containing the Chaos blog.
Get a Quote
Choose the service you need
Comments
Leave a Comment
Your email address will not be published. Required fields are marked *