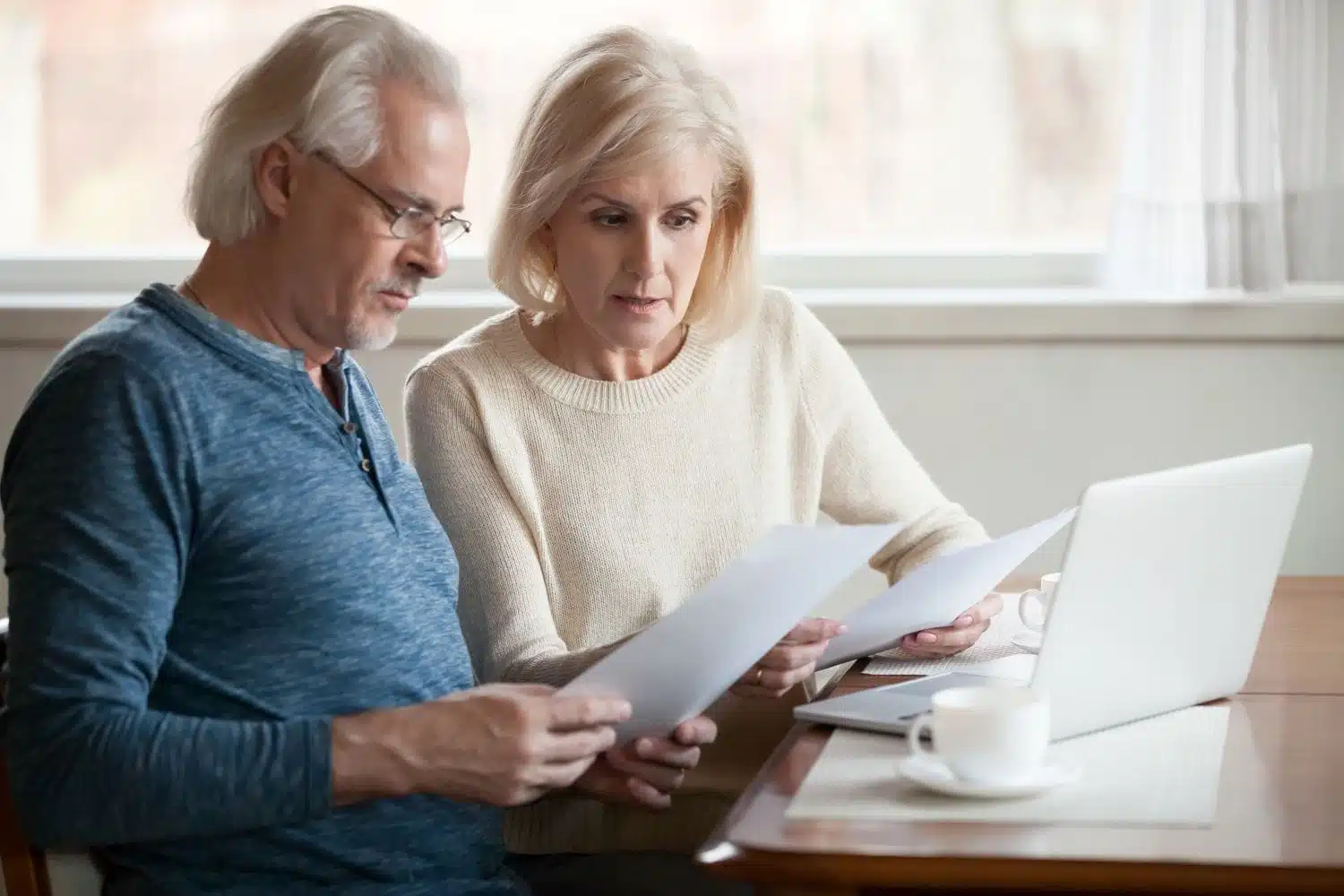 Moving Insurance Guide: Protecting Your Property During a Move
You probably don't think twice about having homeowner's insurance and auto insurance. But has it crossed your mind that those policies may not cover your big move? Instead, you might want to consider purchasing moving insurance to help protect your belongings if something goes wrong.
"Since moving puts your belongings at risk for all kinds of unforeseeable mishaps, having insurance for moving might help protect against anything going awry," says Jose Soto, a spokesman for State Farm.
As you're preparing for your move, you might want to ask yourself:
DO I NEED MOVING INSURANCE?
"Most homeowners and renters insurance policies do not provide coverage for goods during the moving process, or the value insured is very limited, and that's when moving insurance can help," says Gadi Binness, president and CEO of the Relocation Insurance Group, which sells moving and storage insurance. Moving insurance also can help when moving companies don't provide any insurance coverage or the coverage they offer doesn't meet your needs.
DO I HAVE ANY COVERAGE?
When trying to determine your moving insurance needs, the first place to start is by checking your homeowners, renters, and auto insurance policies. "Call your insurance company to see how your coverage works. Everybody's insurance policy is different," says Lynne McChristian, spokeswoman for the Insurance Information Institute, a non-profit organization representing the insurance industry.
Homeowners and Renters Insurance
Your policy might cover losses from such things as fire, theft, or vandalism during the move, but it might not cover damage if you drop your expensive flat-screen TV.  "Most people don't realize that homeowner's or renter's insurance may not cover loss or damage to your possessions when in transit," says Soto from State Farm.
Auto Insurance
Your auto insurance policy typically provides only limited coverage if you transport your belongings in your car or a rental vehicle during a move, Soto says.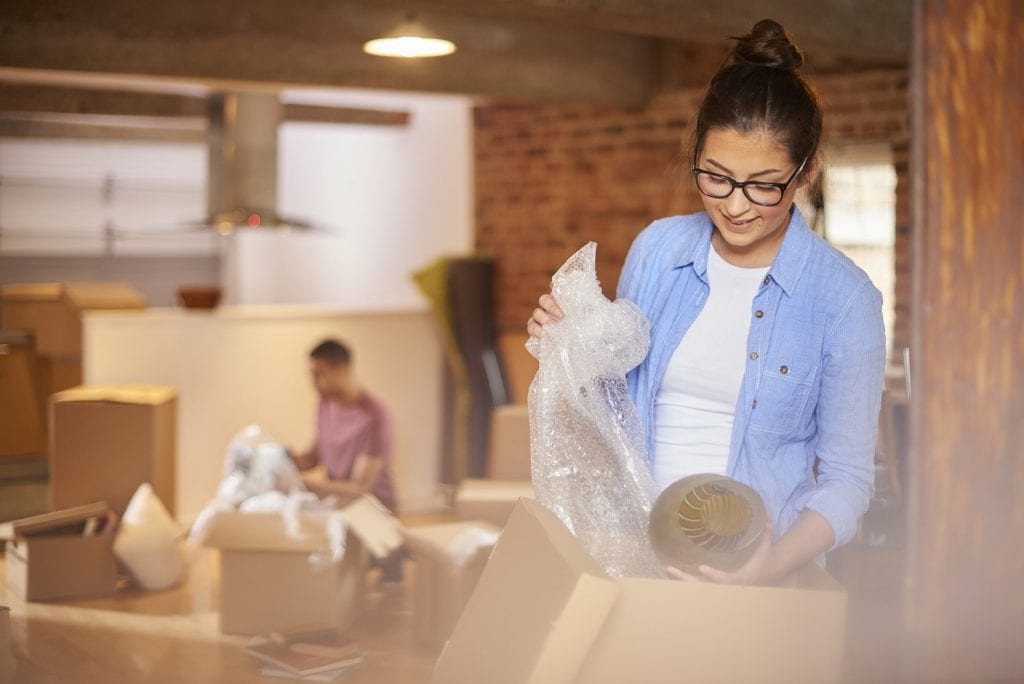 WHAT KIND OF COVERAGE DO MOVERS OFFER?
Once you've checked on the coverage you already have, the next step is to ask your moving company what type of insurance they offer. Here's a quick look at the type of coverage offered by full-service movers and portable container services:
Coverage Offered by Full-Service Moving Companies
If you're moving out of state, federal law requires movers to offer two kinds of liability options. Many companies also offer both types of coverage if you're moving within a state. The two types of moving insurance required under federal law are:
Full Value Protection Moving Insurance
With full-value protection, your moving company is liable for the replacement value of any items that are damaged or lost during the move. The mover can offer to repair the item, replace it with a similar one, or offer a cash settlement that covers the cost of repairing the item or replacing it at its current market value.
The price of full value protection varies depending on the moving company and the amount of the deductible you choose. Keep in mind that you have to pay for this coverage in addition to the costs for the move itself.
If you have valuable possessions such as jewelry or antiques, a moving company can limit its liability if something happens to those items, unless they are specifically listed on shipping documents. These items of "extraordinary value" are valued at more than $100 per pound.
Released Value Protection Moving Insurance
Released value protection is included in the cost of the move, so you don't pay extra for this type of coverage. However, the amount of coverage you receive is minimal. The mover's liability is no more than 60 cents per pound per article. That means if a 10-pound stereo component valued at $1,000 is damaged, you'll receive just $6 in compensation. Yep. You read that right. You get what you pay for: There's no extra charge and the coverage is basically worthless.
A traditional full-service mover also may offer separate liability coverage, which "fills the gap" between full value and released value protection, McChristian says. The mover is liable for up to 60 cents per pound per article under released value protection, but you can recoup the rest of the loss from the moving insurance company, up to the limit of the policy you've purchased.
Always ask your moving company for details of the moving insurance policy you're choosing and review it in writing. You'll also want to be clear about what's covered and what's not. Most policies require a detailed inventory of contents and estimated value. In addition, in most cases, damage to the contents of a box may only be covered if the mover packed it, unless the damage was caused by fire or a vehicle accident.
Coverage offered by portable container services
Moving container services such as PODS aren't governed by the same federal laws as full-service movers. However, since accidents can occur, a container rental agreement with PODS requires that you have coverage for your belongings and for the container through PODS, your homeowners or renters insurance, or a third-party insurance company. Here are the two coverage options that PODS offers:
Contents Protection
This covers both your belongings and the container if damage or loss occurs in situations such as accidents, vandalism, and burglary. However, damage caused by improper packing or normal shifting is not covered. Items are replaced based on the replacement cost of the item minus depreciation, which takes into account the age or the condition of the item. (See the Contents Protection Overview for more details.)
Even if your homeowners insurance covers your belongings when you're using a moving container, you might want to consider PODS contents protection because the deductible is only $100, and you don't have to file a claim against your homeowners insurance if your belongings are lost or stolen.
Container Only Protection
If your homeowners insurance covers your belongings, Contents Only Protection covers loss or damage of the PODS container due to a wide range of causes, including fire, vandalism, or vehicle accidents.
ARE THERE OTHER MOVING INSURANCE OPTIONS?
If you think you need moving coverage, you also have the option of purchasing a policy from an independent, third-party insurance company. Relocation Insurance Group, for example, offers different types of coverage if you're using a full-service moving company, mobile storage or portable container company, or a rental truck.
HOW MUCH COVERAGE DO I NEED?
To determine how much insurance you need, you should start by creating an inventory of your possessions, Binness says. That will give you a better idea of the value of the items you want to insure. You also need to decide if you want to insure all your possessions, or only certain items. For instance, you might just want to insure your flat-screen TV and high-end dining set, but not your 20-year-old, hand-me-down sofa. The cost of protecting your belongings during your move can vary significantly, depending on the type and amount of coverage, as well as the provider.
More Tips on Moving Insurance and Protecting Your Belongings
While it's impossible to eliminate all the risks during the moving process, here are a few ways to minimize loss and damage that are still under your control: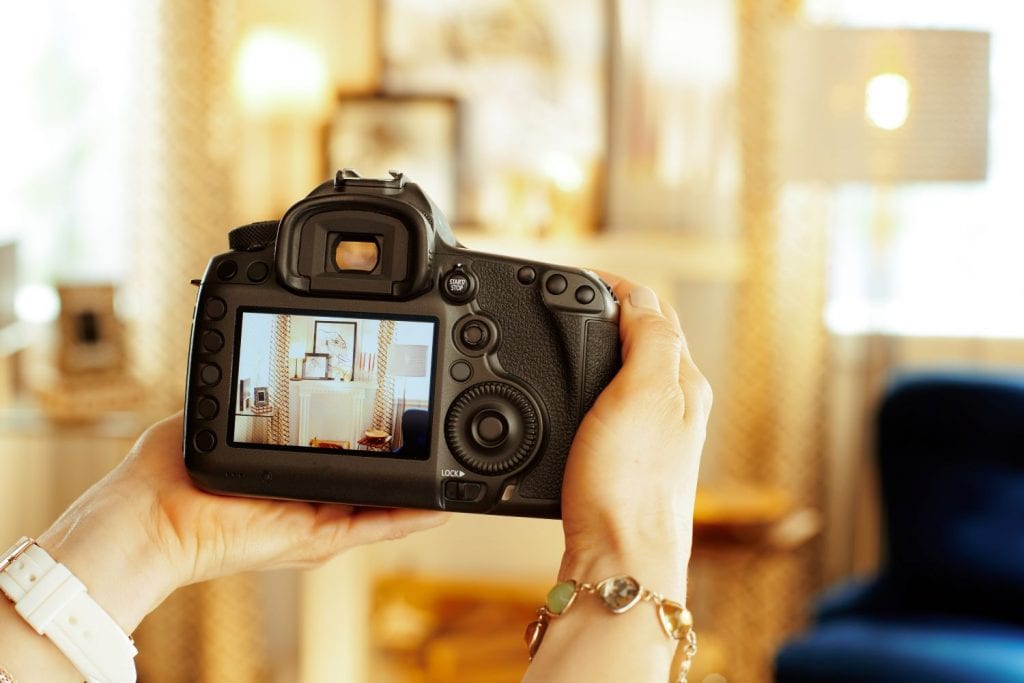 Take Photos and Document Your Belongings
As with your homeowners and renters insurance, photos and documentation can help you during the claims process in the event of damage or loss. Photograph items before your move so you have proof of their pre-move condition and document belongings by creating a moving inventory.
Keep Smaller Valuables With You
Whether you choose to pay for extra moving coverage or not, it's best to keep important and valuable items with you. This may include cash, expensive jewelry, laptops, important documentation, and family heirlooms. In fact, some providers may prohibit valuable items from being moved, so be sure to review your contract.
Pack and Prepare Items With Care
Use proper boxes and packing materials. There are specially made boxes to protect specific items such as TVs and china. Use shrink wrap and moving blankets to protect furniture. To avoid mildew spreading among your belongings, make sure everything is totally dry and free of mildew before loading, and don't load in wet weather. These tips will help you pack and load like a pro.
Ask About Transit Details
Did you know that many full-service movers end up loading and unloading your stuff multiple times during the transportation process? For long-distance moves, it's common for traditional movers to mix your belongings with those of other customers to fill larger transport trucks, which increases the risk of damage or loss. In comparison, portable containers hold only your possessions and they're only loaded and unloaded once by you or helpers you hire.
When you're preparing to move, take time to check out the moving insurance options available and ask questions to make sure you get the right coverage for your needs. For more tips on planning your move, see 9 Questions to Ask When Hiring Long-Distance Movers and Watch Out for These Hidden Costs of Moving. 
---
Susan Ladika is a freelance writer based in Tampa who specializes in writing about personal finance, insurance and banking topics.
Get a Quote
Choose the service you need
Comments
Leave a Comment
Your email address will not be published. Required fields are marked *