House Offers: What They Need to Show Before You Say "Yes" or "No"
Your house: It's where you draw comfort. It's where you raise your children. It's where your heart is. So when you've made the tough decision to put your house on the market and start fresh with a new home, it may feel a little bittersweet. Especially if that feeling is exacerbated by the stress of everything that comes along with the time-consuming process of selling a house. One of those stressful steps in the process? Evaluating house offers from potential buyers.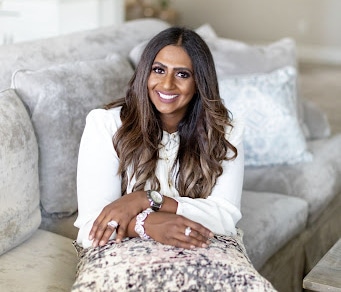 We spoke with professional real estate agent Neyshika Tellis, with Florida-based Charles Rutenberg Realty, to get her expert insight on the home-selling process and, specifically, how to evaluate a home offer.
So, what exactly should you look for in home offers — besides purchase price, of course? And how do you determine if one offer is better than another? Let's break it down.
Getting started in the market
First things first: Having a real estate expert on your side to walk you through the process of selling your house is invaluable. Tellis became a real estate agent after her experience of buying her first home. That experience was challenging, she recalls, because it felt like her agent at the time was not an advocate for her. She got into real estate to change that, helping her clients with the home-selling and home-buying transaction from beginning to end.
IS YOUR HOME PRICED CORRECTLY?
"Even prior to getting the offer is to price and list the home," Tellis says. And to do that, you'll want to work with a professional real estate agent. Realtors have huge databases — as well as personal knowledge — to work with when setting that all-important price. This understanding of the market helps Tellis find comps (or comparative prices) through an analysis of what other homes have sold for in that neighborhood or in that that city in recent months.
Each home is unique, so each set of comps is going to be unique, Tellis adds. She considers everything about a home, like the square footage, age of the roof, any updates, whether it has a pool, the number of bedrooms, etc.
"Once that's done, we suggest a recommended listing price range to the seller," Tellis says. "I advise my clients to resist the urge of pricing their home at odd price points like $229,000 or $299,000 and instead price it at a round number because no buyer is setting out in the market with the intention of buying a home at a specific price point." For example, if you list your home at $275,000, that connects you to a pool of buyers who are looking for homes from $250,000 to $275,000, as well as those who are looking for homes in the $275,000 to $300,000 range — giving you more eyes on your property.
When the home offers start rolling in
Once you have a listing price, the excitement of showings and open houses begins. Within a short amount of time, you may also receive an offer or two (or 25). You may be asking yourself as the seller: What is a reasonable offer on a house this size and in this area? This is where things are more complex than the seller may realize, according to Tellis.
HOW DO YOU EVALUATE AN OFFER ON A HOUSE?
Tellis evaluates every offer with complete professionalism and earnestness. You must look at the offer carefully and consider it based on the details, she says. "Don't just focus on the price. Yes, that's the goal, but that's not the only number you should be looking at." She says you also need to look at the time to closing, the buyer's lending situation, contingencies, and any additional asks from the buyer.
HOW SOON IS YOUR BUYER WILLING TO CLOSE?
Figuring out how much time you need to close on the house is essential. Find a closing date that aligns with your timing on leaving the house. "I have a seller right now who wants to build a new house, and they're waiting to find a lot," Tellis says. "So if an offer comes through, they're going to need to ask for a 60-day close."
While most closings take place in 45 days, some windows can be as short as 25 to 30 days, typically. The longest closing windows tend to be 60 or even as long as 90 days. If the buyer is willing to accept a long closing, that may be best for a seller who has special circumstances.
Regardless, having this discussion up front is an important part of the process, Tellis says. "Clients have accepted offers that weren't the highest dollar amount because they got other things aligned for them, such as a quick close, cash offer, an appraisal gap clause or no inspection/appraisal contingencies (although not recommended if you are a buyer)."
HOW DO YOU KNOW IF YOU'RE DEALING WITH A QUALIFIED BUYER?
You don't want to accept an offer, get to closing day, and then realize that you can't close because the buyer doesn't have the funds for the sale. Rather, you want to ensure you have a qualified, trustworthy buyer from the start.
Tellis says showing pre-qualification (i.e., the lender has determined the buyer qualifies for a loan but hasn't actually verified all the payment details) is the entry-level homeowner qualification. You know what makes a strong offer on a house? Pre-approval — where a lender has actually reviewed the credit history, debt to income ratio and other items to get the buyer pre-approved. Your real estate agent will call the lender and confirm the buyer's pre-approval. All background checks have been done, and the lender has verified that the buyer has access to housing down payment and closing cost funds (if applicable) and is approved for the loan in the appropriate amount.
Did you know? "Cash is king" these days — especially in today's real estate market where homes have sold in hours in some markets or within a week in other markets across the United States. The reason? Cash is a quick close that doesn't require a bunch of back and forth between lenders and sellers. If you receive an offer from a cash buyer, you may want to give that offer extra consideration if timing is a concern at all.
HOW CAN CONTINGENCIES AFFECT HOUSE OFFERS?
Hearing that very word — contingencies — may send shivers down your spine. What are they? Contingencies are items that must be completed before a buyer purchases a home. And, unfortunately, they can be detrimental to a quick close or even to getting the deal done.
For example, a buyer may have to sell a home before purchasing yours. That's a contingency. A buyer will want a home inspection done and any repairs made before finalizing an offer. That's a contingency. A buyer's lender will want the house to appraise for the agreed-upon sales price (or more!). You get where we're going here.
There are also title contingencies and homeowners' insurance contingencies, which mean the buyer wants to make sure the home is owned by the seller free and clear. The homeowners' insurance contingency means the buyer wants to be able to get that insurance in place before buying.
Although they may add an extra layer of stress to the situation, these are common and are a typical part of any offer, Tellis says. Your best bet? Make sure all contingencies are clear up front before picking an offer.
When you're ready to make a deal
When you've found the right offer with the right price, the right closing date, and satisfactory contingencies, it's time to sign the purchase contract. This is the point when the buyer and seller need to sync up and be flexible to get the deal to the table, Tellis says. If you think you could have gotten more money for the home or have other worries, now's your chance to work with your realtor to ensure you feel like everything is good to go. Traditionally, both sides will have 24 to 48 hours to accept an offer or counteroffer.
"A lot of times, you leave your ego aside once you put your home on the market. Many people find that selling is personal. You've grown, you've raised a family there," Tellis says. "But when you have to negotiate an offer, you have to take the personal aspect out. It's a meeting of the minds."
What to expect next
When it's all said and done, be sure to thank your real estate agent for helping you through the process. Tellis says working with clients and helping them through all the phases of selling and moving is the most satisfying part of her work as a realtor. "Moving is high up there as a stressful event in a person's life. To be able to step in and take that stress away by handling the logistics so people can focus on their move is what I love."
And speaking of moving, when you're in the "reviewing offers'' stage, you're probably also thinking about your next steps: closing on the house, buying a new one, and getting everything packed up and moved. Guess what? No matter how overwhelming it may seem at times, you've got this — and PODS can help.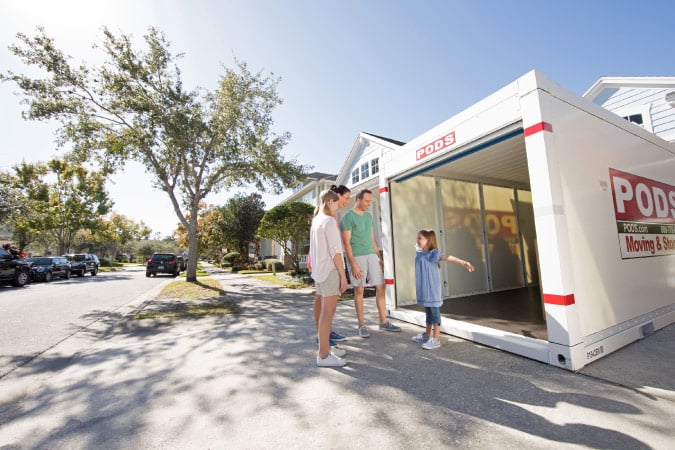 Take all the time you need for packing with a PODS portable moving and storage container that's kept in your driveway or in one of our secure Storage Centers. And if you need some help with the heavy lifting in between, PODS can connect you with local packing and loading assistance. PODS handles driving your things from home to home, too — whether it's near or far, local or across the country.
For more specifics on moving, check out the PODS blog. We have tips and tricks for every step of the process — from decluttering before the move to celebrating with a housewarming party when you're all settled in.
Special thanks to Neyshika Tellis — Tampa Bay, Florida real estate agent with Charles Rutenberg Realty — for providing her professional insight for this article!
---
Karen Dybis is a freelance journalist and a frequent contributor to the PODS blog. Her work has appeared in Time magazine, U.S. News and World Report, The Detroit News, and more.
Get a Quote
Choose the service you need
Comments
Leave a Comment
Your email address will not be published. Required fields are marked *