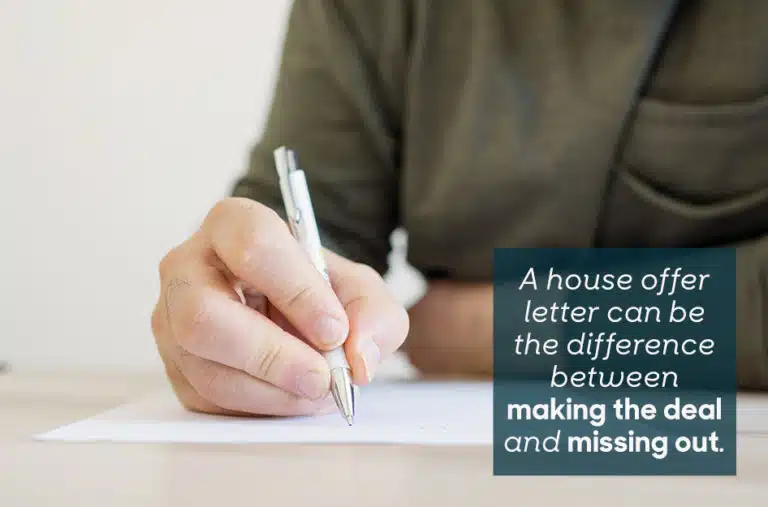 Want to Stand Out From The Competition? Learn How to Write a House Offer Letter
Whether you're looking to buy a house in a competitive real estate market or you want to do all you can to stand out from any other buyers, you may want to consider including a letter when making a house offer. Why? It's special when a seller receives a letter — especially a handwritten one — from someone interested in buying their house. It adds a feeling of thoughtfulness and permanence to what can seem very fast-paced and transactional.
Did you know? According to Redfin, writing a personal letter to the seller of the home is the second-most effective strategy for winning a bidding war (behind an all-cash offer) and improves the buyer's odds by 59%!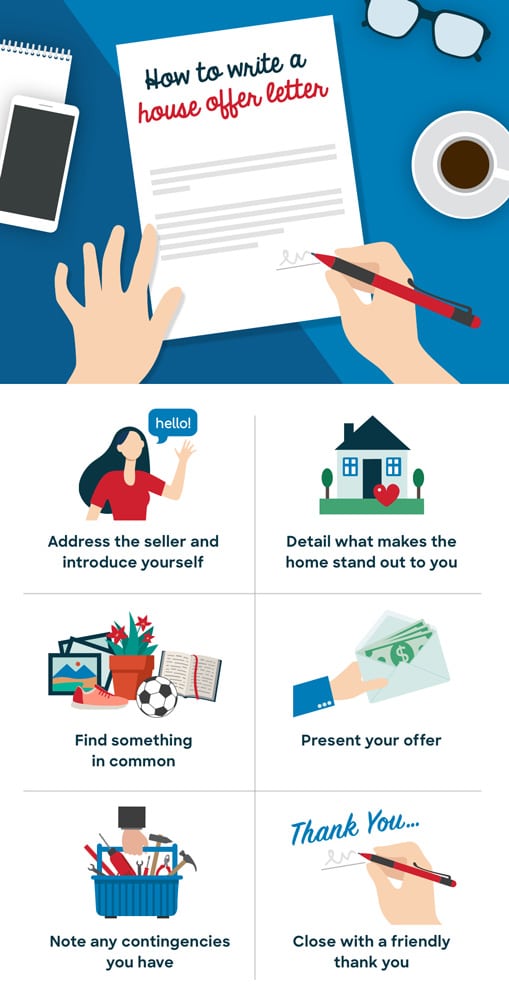 What is a house offer letter?
At its core, it's a document that you create, as the home buyer, that tells a potential seller why you are interested in their home. Some real estate experts even call this a love letter for a house you really want to buy. It generally includes a short introduction to you as an individual or something about your family — how many people will live there, what kinds of activities you will do there, and how much you'd enjoy the neighborhood, for example. You may want to tell stories about how you, your spouse, and your kids enjoy playing board games in the living room on the weekends or that the backyard has a perfect spot for that swing set you've always wanted to build for the kids. These kinds of sharp images will help the home seller see you in their home, where they too created great memories over the years.
If you're feeling nervous about it, you shouldn't. Honestly, if you speak well, you are likely to write well, too. If it's easier, perhaps ask a friend or your spouse to type out the words as you say them orally so you can think on your feet and really feel the emotions you're trying to express. Today's competitive house-buying process is nerve-wracking enough. The house offer letter is simply an added bonus, so don't feel like you have to seal the deal with a single piece of your writing. Rather, it should be another way your agent can separate your offer from the pack, something that is especially important in a hot real estate market with bidding wars and counter offers.
Is it worth it to write a letter with a house offer?
Generally, writing a letter with your home offer depends on what your real estate agent suggests as well as what your state allows. One state, Oregon, tried to change the rules when it comes to "love letters" to homeowners. In 2021, Oregon became the first U.S. state to prohibit real estate agents from sharing such letters from buyers to home sellers; the law against such letters went into effect in January 2022. The state put this rule into place because real estate agents were concerned that these letters could cause issues with Fair Housing laws, which are at both the state and federal level to protect people from discrimination when renting, buying, or securing financing for any housing. In May 2022, a U.S. District judge permanently blocked Oregon's ban. In the ruling, the judge said the ban was a violation of buyers' First Amendment rights. The state has yet to appeal the decision.

Other states, such as California, Washington, and Colorado, have guides in place to help buyers, sellers, and real estate agents navigate what can feel like a sticky situation around "love letters." All this to say: Check with your agent.

Similarly, in white-hot real estate markets, like the ones that happened in 2020 and 2021, some real estate agents cautioned against adding a personal letter. This was a time when some homes were getting dozens of offers, and having a bunch of letters to read and review made the process longer and more challenging in some instances. Rather, agents wanted their buyers to come in with their "highest and best" offers rather than try to stand out with a love note. Now that interest rates have gone up and there are fewer buyers looking, these letters could come back into style and make a buyer stand out in the rarer case of a multiple-offer situation, agents say.

People who have written these letters, when appropriate and when allowable, say they have been effective in swaying a seller in their favor. Sellers want to know that their home was a standout from the rest of the market, and they enjoy picturing how the home will look in the years to come after they have moved. One real estate agent shared a story about a home offer letter to a seller that included two special words at the end: Semper Fi. Both buyer and seller were Marines, so this Latin phrase meaning Always Faithful — the motto of every Marine — were words that were meaningful and connected them on a real and personal level.
Pro Tip: Once you sign that sales agreement (congrats!), things start moving very quickly. Instead of waiting until the last minute (and stressing out), start preparing for your move early. Packing nonessentials away and making a game plan for your move goes a long way to saving headaches. A tool like a PODS portable moving and storage container can help, too. PODS will deliver your container right to your driveway, so you can pack and load on your own schedule. When you're ready to get all moved in, PODS will deliver your container right to your new home. If you have questions or want to learn more, check out the PODS Blog for more tips.
Is an offer letter the same as a contract for a house?
There is a big difference between an actual house offer or contract and a house offer letter. The house offer or contract is likely legally binding, meaning you have agreed to buy a house at that price point outlined in the formal offer. On the other hand, a house offer letter is a nice extra that doesn't force a potential buyer into a deal they may regret or want to change at some point. Either situation can be easier if you work with a real estate agent who can help you put together that formal offer for a home or what you should include in the home offer letter. A home offer letter can also be somewhat emotional or draw on feelings whereas a formal offer is all business.
How long should a house offer letter be?
Your heart and your hand will tell you what to say and how long the letter should be. In general, if you're writing from the heart, go as long as you need to when talking about the house and how you'll live in it as a family. As far as your hand goes — well, if it starts to cramp up, you may have written too much. You want a hand-written letter to be about one or two pages. A typed letter should be a single page. If you're looking for a general word count, think about 500 to 700 words. That should take you about an hour to write, has enough space to say everything you want to say, and will take about four to five minutes to read.
If you can, have someone read it for you before you share it with your real estate agent. This should be a friend who has an eye for grammar, style, and substance. This person can tell you if — especially as a first-time home buyer — you've been too sappy or if you should add more sentiment to the letter you've written. Plus, having an error-free letter will make sure the seller takes your offer seriously and knows you are a tried-and-true person in pursuit of their home.
What should be included in a house offer letter?
You want to include as much personal information as you feel comfortable sharing with the buyer. This lets the buyer see you or your family as real people, giving a face to whom might buy their home. Traditionally, the seller won't meet the buyers at any point in the house closing process. So having an image in their minds of who you are and how you'll use the house may feel reassuring.
You may also want to include your favorite parts of the home, describing how you appreciate the renovations or decorations the previous homeowners brought to the residence. However, stay away from getting too personal — some sellers may not want to hear about how a large family might trample the extensive gardens he or she developed over the decades. It's a fine line to know how much to include and what to exclude (except for the obvious exclusions named below), so run anything you write by your real estate agent in every instance. You don't want a house offer letter to backfire and cost you the home that could have been perfect for you and your family. Sellers want the best or highest offer much of the time, but some home sellers with multiple offers are looking to learn about the buyer, so a letter could be a key element of that decision.
What should not be included in a house offer letter?
Even if you don't know how to write a real estate offer letter, you probably do know that this missive shouldn't talk about what you don't like about the house or problems your real estate agent might have mentioned. You also don't want to use a house offer letter template you got off of the internet verbatim for fear that the home seller might recognize your words as someone else's or similar to another letter they may have received already in the bidding process. A house offer letter from your real estate agent probably isn't a good idea, either; the seller may be more compelled to listen to your plea for the home than your agent's. Let the agent negotiate your offer; you do the letter writing. You can look online for home offer letter examples, but make sure you take time to draft your own letter with your words.
Do you need a pre-approval letter to make an offer on a house?
The simple answer here is no, you don't need a pre-approval letter to make an offer on a house. But there are some key aspects of this answer that need to be explained. Your home offer letter should include how you plan to pay for this life-changing purchase, such an all-cash offer or bank financing on a home mortgage. If you are financing this home, it is best if you can include your pre-approval letter from your bank alongside your home offer letter. This shows how serious you are about the house and that you've already started the process of getting bank approvals. This gives the seller confidence that the deal you are proposing will go through. Now, it is feasible to write your home offer letter without enclosing the pre-approval letter from your bank, and you can write this letter without pre-approval. But not including those items may cause the seller to take longer with your offer or to question whether you are a serious buyer. If you truly want this home deal to go through and in a timely fashion, real estate experts generally agree that your home offer letter should include how you plan to pay, your contingency requests, your closing time frame, and a pre-approval letter.
How do I write a strong offer letter?
If you're ready to put pen to paper and your real estate agent is on board, now is when you should get organized, set aside some time, and think about what you love about the home. A strong offer letter will include a bit of emotion, a touch of poetry, and a lot of detail. Give yourself about an hour for the writing session. This should be enough time to go into detail without writing a book that might intimidate the seller or slow down the process. The house should be foremost in your mind: What do you like about it? How do you see yourself living there? How will your family use the spaces? Dream in 3D so you can make the letter reader experience what you are describing and feel the same types of feelings. You may want to reach out to a friend or family member to review it and offer suggestions. But as we mentioned earlier, if you speak well, you're likely to write well, too. Have confidence in what you have to say.
How do you write an offer letter for a house that's for sale by owner?
Sellers who choose to sell their house by themselves also may find a home offer letter that is personal and heartfelt to be important in their decision between two similar offers. But there are considerations to creating such a letter if someone is selling a house themselves. For example, a seller may have a lawyer that they are working with, so you may need to submit your home offer letter to this representative rather than directly to the homeowner. And if you, as the buyer, are working with a real estate agent, that agent may want to review your home offer letter before you submit it — this is important if you include certain pieces of personal data. If you're both unrepresented parties, though, remember: The Fair Housing Act as well as some state and local fair housing laws say you cannot discriminate against someone based on their race, color, religion, sex, disability, familiar status, or national origin. So if you are writing a home offer letter directly to a seller, you should be aware that buyer "love letters," as they are known as in the real estate industry, are considered risky by groups such as the National Association of Realtors because they can put a seller at risk of violating these fair housing laws should they accept or reject an offer based on information related to these protected classes of people.
How to write a house offer letter
We know better than most that the hardest part about writing, especially something like an offer letter, is often knowing where to start — and a house offer letter template can go a long way toward taking that first step.
As with any template, the key is to make it your own. If the seller receives two letters with similar or the same wording, it could mean your letter is disregarded, or even worse, your bid could be dinged a couple of points if the seller is particularly sensitive to these types of things.
1. Address the seller and introduce yourself
If you know the seller's name, use that, but you likely won't know the name of the owner of the home. Perfectly fine. There are still ways to address them personally if you add a bit of writer's flourish. For example,
To the owners of the darling bungalow on Fifth Street,
My name is John Doe, and my wife and I are in love with your home.
Right off the bat, you give your offer letter a personal touch and stand out from the folks who opened with a blasé Dear Homeowner, or the cringe-inducing To Whom It May Concern. It also helps the seller picture you in their home. Instead of a faceless offerer, you become a real person with a real interest in the home.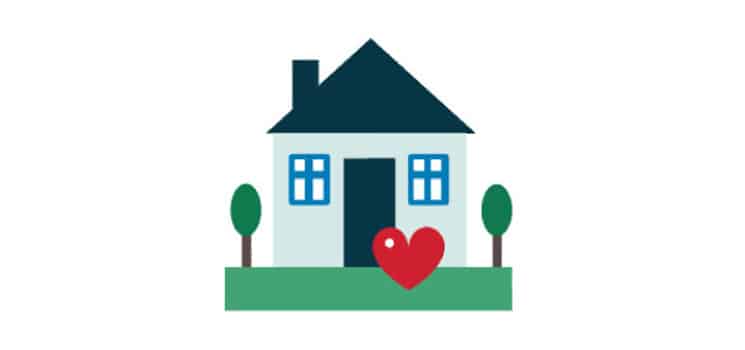 2. Detail what makes the home stand out to you
When you viewed the property, what stood out to you? Did it have big, beautiful French windows? A built-in stone fireplace? Once you know what really stood out, connect those things to how your family would use them. Maybe you have a dog who loves to look outside the window while she waits for you to get home. She would adore those floor-to-ceiling portes-fenêtres. Then, once everyone's home, maybe your family cuddles up around the fireplace with warm tea and a good movie. Give life to those things in the home, and you'll start to see your offer letter take shape.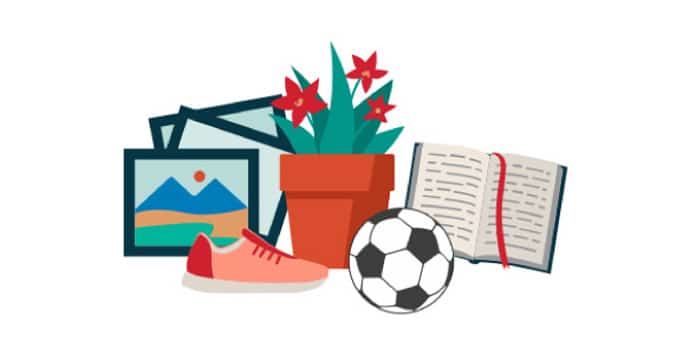 3. Find something in common
As is the case in most things, people are more likely to resonate with people and content they have something in common with. Once again, think back on what you saw in the home and ask if there was anything there that you have in common. This could be anything — maybe you grow the same rose bushes, or you both played baseball. Whatever common ground you can find is fair game and will help your offer later in the letter.
4. Present your offer
Now's the time to get down to brass tacks. The seller knows a little bit about you and can envision how you'll use the home but, ultimately, wants to know how much of the green stuff you'll be offering. The real value of the offer letter is that you can give your offer supportive reasoning and context rather than shooting a flat number — but be straightforward and courteous here so as to avoid confusion.
If the home is a little out of your price range, you'll want to refer back to the connection you made earlier in the letter and highlight how you can make up for the "delta" in funds with a flexible closing date or a pre-approved mortgage, if possible.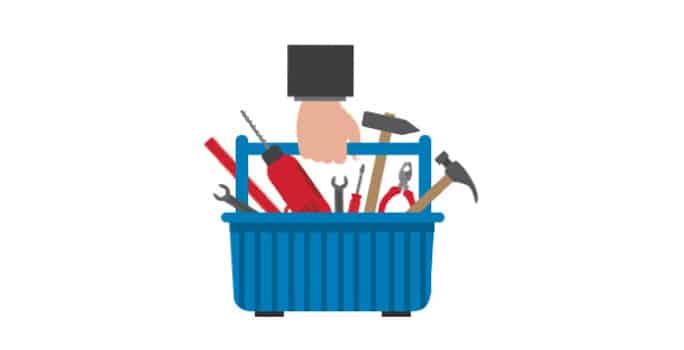 5. Note any contingencies you have
Just like the offer itself, you need to be upfront with any contingencies you have before you get too far in the process, or else you risk it blowing up in spectacular fashion. If you're worried about an HVAC problem, for instance, notate that in the letter.
While my wife and I are eager to give you our offer, we would like to see the A/C unit repaired before purchasing.
Clear, concise language is crucial here.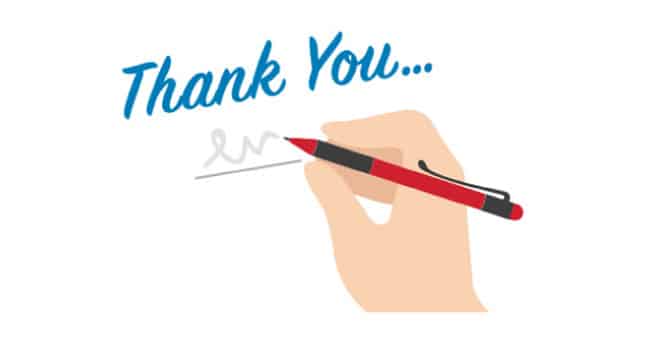 6. Close with a friendly thank you
You ultimately want this person to work with you, so be polite and express thanks for their time and, hopefully, consideration. Even if the seller is a get-down-to-business type, it's just common courtesy to close with a friendly "thanks" and to let them know you're looking forward to hearing back.
Pro Tip: If you really want your house offer letter to stand out, get a good piece of stationery. Regular old printer paper is all well and good, but a beautiful letterhead will make your note shine.
Bottom line: A home offer letter could be the difference between your offer getting accepted and missing out on your dream home, so write something short, simple, and sincere. Remember that it's a business letter at the end of the day, so you should make sure it is neat, organized, and error-free. But it never hurts to speak from your heart and write how you plan to make the house into your home.
---
Karen Dybis is a freelance journalist and a frequent contributor to the PODS blog. Her work has appeared in Time magazine, U.S. News & World Report, The Detroit News, and more.
Get a Quote
Choose the service you need
Comments
Leave a Comment
Your email address will not be published. Required fields are marked *