Thinking about buying a home in sunny Miami? Whether you're already living here or planning to move to the "Magic City," if you're exploring homeownership in Miami you probably have certain questions that are top of mind.
What's the average home price in Miami? Is it best to rent an apartment or buy here? What do I need to watch out for before buying a house in Miami? If you're a first-time home buyer, you're also likely wondering simply where to begin. Our guide aims to answer your most pressing questions and help get you started finding your Miami home.
Miami Home Buyers Guide
While the basic process of buying a home in Miami is similar to other parts of the country, there are some aspects about Florida – and Miami in particular – that are important to be aware of before diving in head first. This guide walks you through the first three steps to lay the foundation for a successful home search, covers special areas of concern for Florida and Miami home buyers, and then carries you through to the finish line to closing on your home.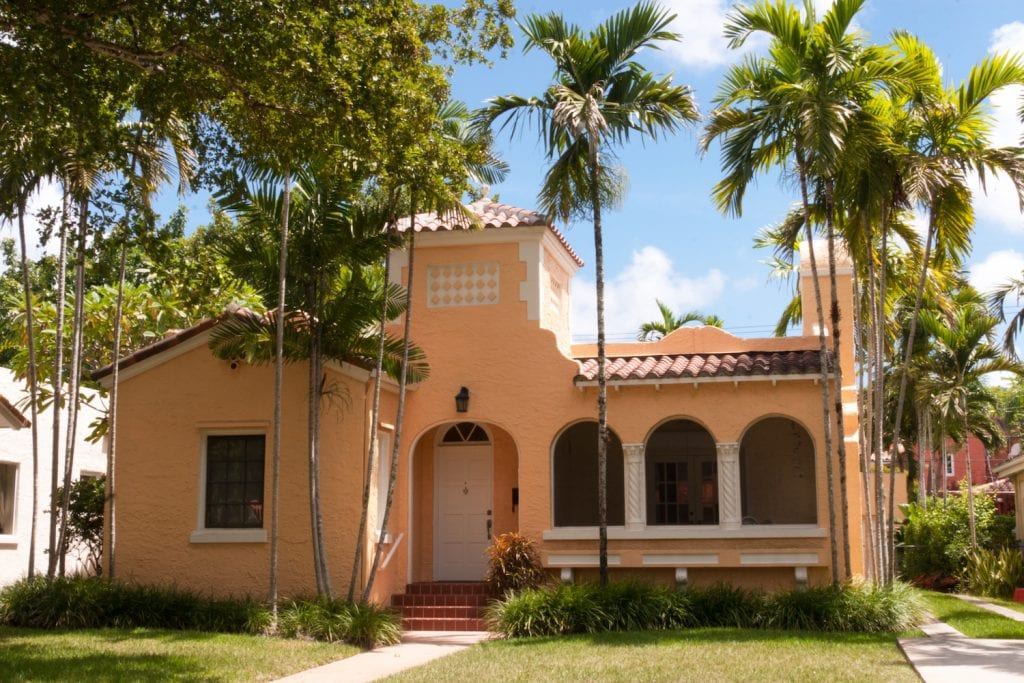 Before Buying a House in Miami
When you're in the home buying zone, it can be easy to skip several steps and start going to open houses, trying to make offers, and just generally getting ahead of yourself. That's understandable — it's an exciting process, and you're probably eager to find and move into your new dream home. But trust us. This is not the time for rushing. Slow down, breath, and take a brief timeout for a little homework before you hit the home tours. These three steps will help you prepare for buying property in Miami.
1. Take an honest, realistic look at your budget.
Thoroughly consider all your monthly expenses, along with your savings, to help decide how much home you can afford. How much do you have available in your budget for a monthly mortgage payment? Do you have enough money saved for a healthy 10% to 20% down payment?
To begin, let's take a look at home prices in Miami. According to Zillow, the median home sales price for the Miami-Fort Lauderdale-West Palm Beach Metro area was $270,000 in October 2019. That means you'd need $27,000 for a 10% down payment or $54,000 for 20%. Either way, that's a big chunk of change. But the smaller your down payment, the bigger your monthly mortgage payment. Plus, if you don't meet the minimum down payment threshold, you'll likely be forced to pay private mortgage insurance (this only protects the lender), which adds even more to your monthly payment and total mortgage cost. If this all sounds like too much to figure out, don't worry. Nerdwallet's home affordability and mortgage calculators make it quick and easy.
2. Research expenses beyond the mortgage.
If you're a renter, it's easy to forget that there are a number of costs your landlord probably covers that you'd have to begin paying on your own. This can include simple things like home maintenance repairs and yard care, as well as monthly bills such as water, sewer, and garbage. Don't overlook these expenses as you consider your budget and whether you're ready to level up to "homeowner." But what are the biggest "hidden" expenses of owning a home in Miami? Insurance and real estate taxes – and each can be rather hefty, adding a significant amount to your cost of homeownership.
Homeowner's insurance in Miami: Florida homeowner's insurance can be astronomically high due to the increasing strength and frequency of hurricanes and flooding. Many Miami homes are in designated high-risk areas where flood insurance is also required, so you always want to double check this point. Be sure to ask if a home qualifies for any insurance discounts, such as the wind mitigation credit, which can save you as much as $1,000 a year if your roof passes a certified inspection. Many other factors such as the age of a home and type of construction will also impact rates, so it's important to research insurance costs ahead of time.
Miami real estate taxes: While Florida is known as a low-tax state because there's no state income tax, real estate taxes are another story. Although Florida's "Save Our Homes" constitutional amendment helps protect Florida residents who live in their own homes by capping annual increases in the assessed tax value, the value "resets" when a home is sold. That means your taxes will likely be much higher than the previous owner's if they lived in the home for several years and qualified for Florida's homestead exemption. Use the Miami-Dade County tax estimator to estimate taxes on a specific property.
3. Consider your priorities.
What matters most to you about your future home? Do you want the most square footage possible or would you be willing to sacrifice space for a shorter commute? Are you looking for a family-friendly neighborhood, a retirement community, or an area known for its hip restaurants and shopping? Will this be your full-time residence or a vacation home? The type of experience you're looking for will define where you may want to start looking, and what features you need in your home. Make a list of your top priorities and refer to it often as you're touring homes.
Miami Moving Tips: What do I need to watch out for when buying a home in Miami?
In addition to loads of sunshine, homeownership in Miami comes with certain features and issues that savvy buyers need to know about. While a good home inspector should be on the lookout for these items, it's important to be informed.
Ask about hurricane safety features. If you think winters are long up north, consider that hurricane season lasts half the year -- June through November – and flooding can occur year-round in some coastal areas. Look for high ground and areas that are less flood-prone than others. Ask about the elevation level and if the home has ever been flooded, as there's no law that requires sellers to disclose this. If you want to be sure, ask the neighbors. Look for sturdy features such as concrete block construction, hurricane-safe windows, and solid roofs. Keep in mind that homes built after 1994 had to comply with tougher building codes in order to withstand hurricane force winds.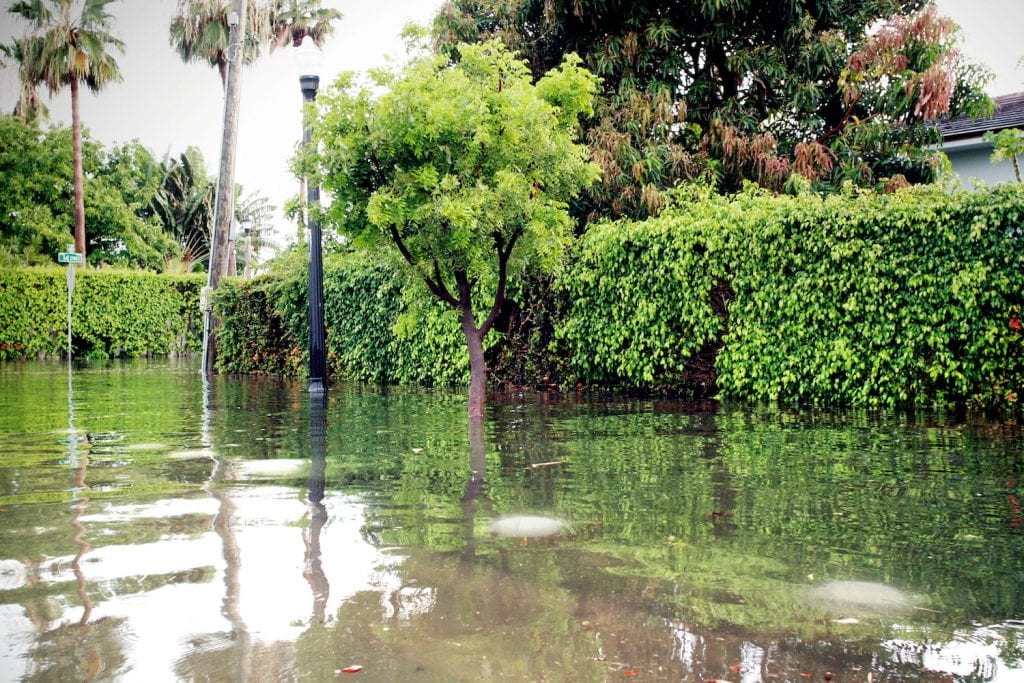 Check flood zones and insurance requirements. Depending on the area, this can add major costs. The Miami-Dade County website includes flood zone maps and related information. All mortgage lenders require additional flood insurance if you're in a high-risk flood zone. Make sure you have a good estimate before making an offer or signing a contract. You also should ask if the home has ever been flooded, as disclosure of prior floods isn't required by law. If there's a history of flooding, you may want to steer clear.
Beware of termites. These wood-munchers are so common in Florida that inspection for active termites is required in the state's home buying contracts. However, termite treatment and repairs can be a negotiable item. What's more, costly damage isn't always obvious to the average person. Ask your home inspector to be on the lookout for damage from these destructive pests and work with your realtor to make sure your buying agreement clearly outlines who is responsible for covering any needed treatment or repairs.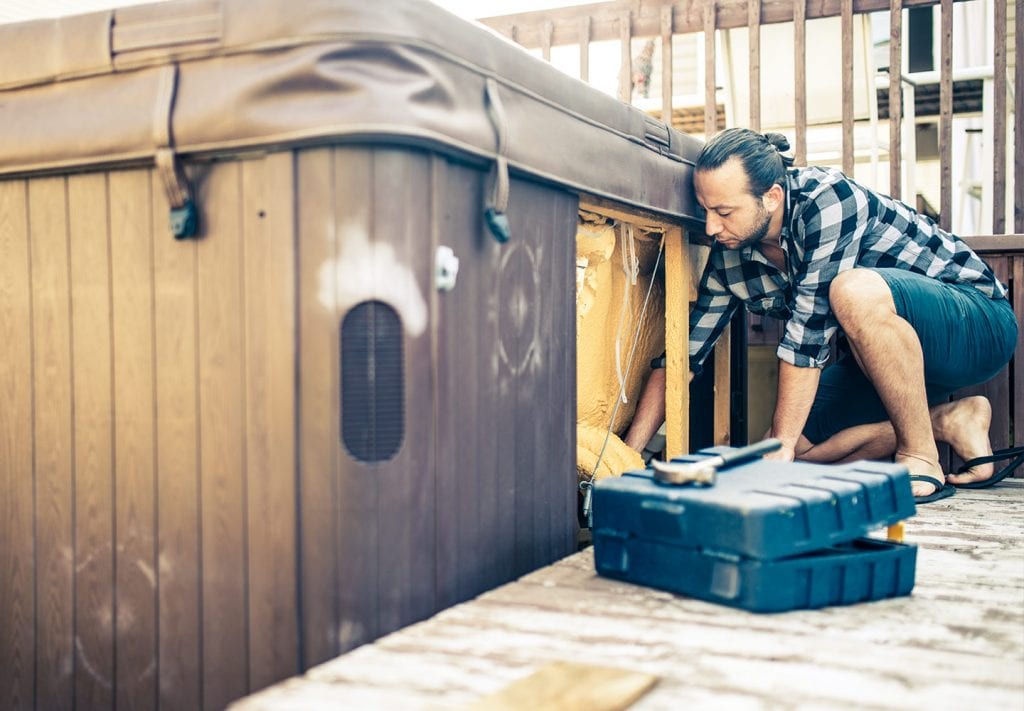 Inspect special features. Some major bonuses to a house (hello, hot tub!) can mean bonus costs (hello, underground leak!) as well. Before you get too excited about cool features, make sure they're carefully inspected for damage or shoddy work.
Ask about HOA fees and restrictions. If you're looking at condos or homes in developments, HOA and condo maintenance fees are a major consideration. Condo fees can be especially high, adding a considerable amount to your monthly housing expense. Though they're offset somewhat by the fact that you don't have to pay directly for certain maintenance costs, you sometimes end up paying for large expenses incurred by the development in the past. HOA fees tend to be lower than condo fees because they cover fewer things, but this varies as well. Condo associations and HOAs – which are very prevalent in South Florida – can also enforce restrictions on such things as an owner's right to rent out their home, change the landscaping, or even choose paint colors and roof types.
Consider energy costs. In Miami, it's likely you'll end up running your air conditioner every day from May through October, as well as many days in the other months. If a home lacks insulation, trees for shade, or an efficient air conditioning system, you could end up paying humongous electric bills. Ask about the average electric bills and age of the AC system. The good news is that there are steps you can take to increase energy efficiency, but they'll require some investment.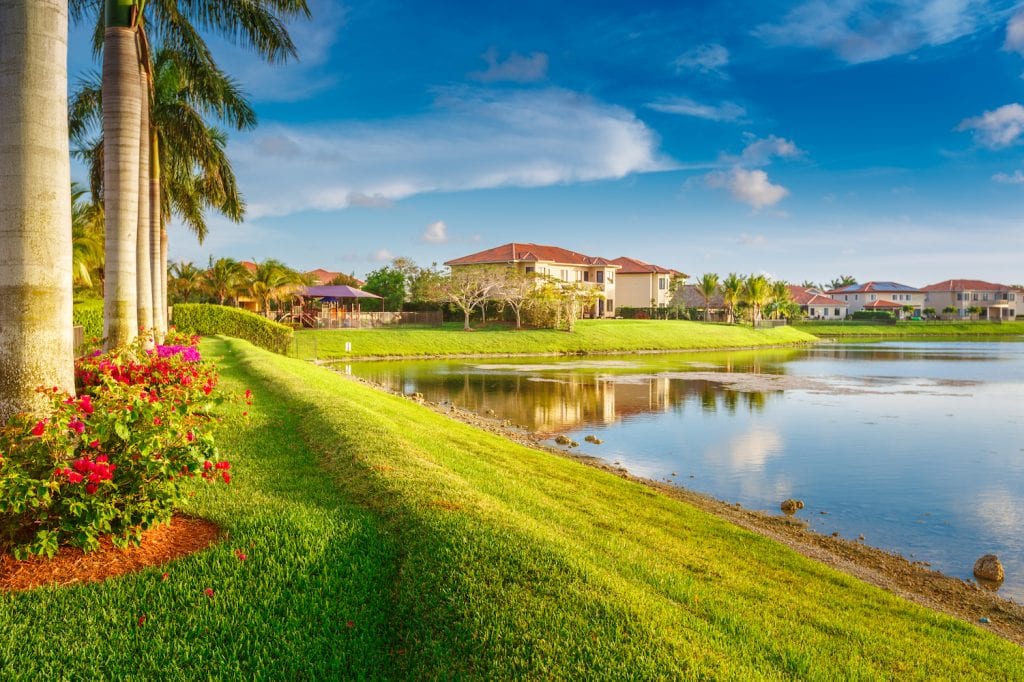 Essential Steps to Buying a Home in Miami
Once you've done your research on Miami-specific issues and set your priorities, it's time to get down to the real business of home buying. Repeat home buyers will find the home-buying process in Miami familiar, since it's pretty much the same as other places. That said, you may be looking for different features in your home than you would in Minneapolis or Portland – a pool, for instance! Read on for our Miami home buying tips and steps.
Get pre-approved for a mortgage. Before you get overzealous on Zillow and Redfin, get pre-approved for a home mortgage by working with your preferred bank, credit union, or mortgage broker. Trust us on this one — you don't want to lose out on the home you've fallen in love with because of loan approval delays. Buying can get competitive in certain areas and for highly desirable homes, so you need to be prepared to act fast. In addition, getting pre-approved helps you better understand and confirm the price range you can afford. Pre-approval is free, requires no obligation, and can give you time to clear up issues with your credit.
Find a Miami realtor you love. This is really non-negotiable! Why? Because a good realtor can help you find the right home, area, and price, while making the entire process – from negotiating an offer to closing – go smoothly. A buyer's real estate agent represents your interests in all negotiations, including price, timing, and needed repairs. And there's no downside to using your own realtor since the home seller pays the fees for both their own realtor and the buyer's realtor. Although it takes time, it's best to interview a few agents before settling on one, because there's a vast difference in realtor experience and quality, as well as personal style. Ask friends, family, and colleagues – but don't let yourself get pressured into using your friend's son who just got his realtor's license. Read reviews on Zillow and other review services, but follow your own instincts, too. UpNest has an excellent list of questions for interviewing buyer's agents, but don't feel compelled to use their agent matching service.

Research neighborhoods. With the help of your realtor and with your budget in mind, decide on the neighborhoods you'd like to target. Use our Miami neighborhood guide to get a quick look at your options, then spend some time in each neighborhood exploring, looking at homes, and talking to neighbors to get a feel for the atmosphere.
Look at listings with your agent that match your priorities. Spend some time looking at listings online, then (this is crucial!!) touring in person with your realtor. As you may have discovered in the rental market, the right photographer can make a drab, dark home look like it belongs on HGTV. For this reason and more, make sure you go and see a home in person before getting too excited. Chances are, you'll get a sense of whether you can see yourself living there as soon as you pull up in front or walk in the door.
Be on the lookout for features you both need and want. Remember that list of priorities you made? Sometimes when you walk into a great home, that list goes out the window. "Who cares about a yard for my dog? This patio is gorgeous, and that's way more important…we'll just go on a lot of walks." Check yourself. Chances are, when you made your list of true priorities, you had a good reason for each item. You don't want to be kicking yourself for making too many tradeoffs down the line. As you look at different homes, keep coming back to your "must haves" list.
Make an offer with your agent. Once you've found the home that meets your needs and hopefully at least a few of your dreams, tell your agent you want to make an offer. Your realtor will help you be strategic about how much to offer below – or above -- the asking price, and about any special terms for timing or repairs you may want to include. Once you make your offer, the seller may make a counter-offer. Work closely with your realtor through these negotiations and be ready to walk away if that's your realtor's advice.
Get accepted. Depending on the home and market, the seller might receive multiple offers. In these competitive situations, don't assume that the contract will go to the highest bidder. Some sellers will actually choose a lower offer because they're swayed by a personal letter from the buyer or they prefer to sell to a first-time buyer who plans to live there instead of a big equity company just making an investment.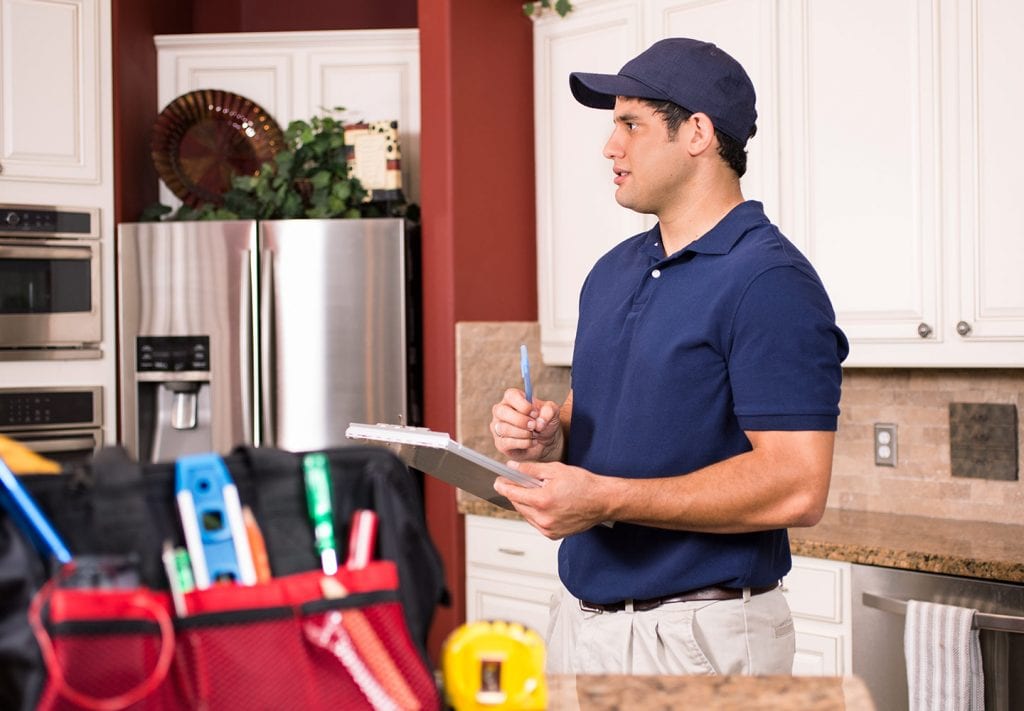 Hire a professional home inspector. Once the seller has accepted your offer, you and your realtor will hire an inspector to thoroughly check out the home. If possible, try to be there during the inspection because it's a great opportunity to learn about both positive and negative features that may not be apparent to an untrained eye. Your inspector will note any issues (large or small) that may include damage or pose future problems. From there, your realtor will help you negotiate with the seller about who will pay for what.
Finalize the purchase agreement. After you've worked out any additional terms to cover repairs or special charges, you and the seller need to sign a final agreement. After that, you need to complete your mortgage application. Next, your lender will require an appraisal. Assuming the appraised value is equal to or higher than the mortgage amount, your home should proceed to closing if your financing is approved.

Sign the paperwork and CELEBRATE! Once the keys are yours, it's time to pop the champagne! You did a lot of work to become a Miami homeowner and you deserve to relax before taking the next step – moving in!
Moving into your new Miami home
Congrats! Closing on a new home is a major milestone. Not sure how you're going to make the move? If you'd like an alternative to traditional movers or rental trucks, find out how you can get more flexibility with portable containers from PODS.
Get a Quote
Choose the service you need
Comments
Leave a Comment
Your email address will not be published. Required fields are marked *