Wondering where your family can build its dreams in the Magic City? There's so much more to Miami than the party scene on South Beach. Read on for our tips on finding the best places to live in Miami for families, based on the neighborhoods that offer the best schools, family-friendly activities, and other attributes that are important to you.
Need a Neighborhood that's Family-Friendly in Miami?
Don't worry — while Miami might be portrayed in pop culture as beaches and parties 24/7, it's actually a diverse city of all ages -- full of culture, activity, great schools and fun activities for the whole family. Miami can be one of the best places to raise a family in Florida, if you find the right neighborhood and activities for you. The trick is figuring out what you want, and what will help your family thrive in Miami.
Finding the Best Neighborhood in Miami for your Family
There's no one-size-fits-all area of Miami that's best for all families. Before you start house or apartment hunting, sit down with a notebook or a friend and consider what matters most to you. What makes a neighborhood feel like home? What does "family-friendly" even mean to you? Maybe your list would include some of these considerations:
Quality of neighborhood schools. Will your kids be in school while you're living in Miami? And do you plan to send your children to a neighborhood public school? If that's the case, you'll want to consider how your potential neighborhood's schools rank and compare to others. You can use Florida's District Report Card and GreatSchools.org to look up specific schools and find the best schools in Miami-Dade County. Another point to consider is that Miami has a large number of magnet and Choice schools, in addition to charter schools, which are all tuition-free and expand public school options beyond your neighborhood's boundaries -- with transportation provided by the school district in many cases. In fact, Miami-Dade is nationally recognized for its many high-quality magnet schools, which offer special programs and courses focusing on students' special interests such as the arts and STEM programs. If you choose one of these options, your neighborhood schools may not be as much a factor in home shopping.
Walkability. For some families, having a neighborhood with streets and sidewalks that feel safe for little ones to toddle, and where kids can walk safely from to school or the bus stop, is a big priority. For others who have bigger kids or who plan to drive everywhere, this may not be such a big deal.
Housing prices for 2+ bedroom homes. If you have little ones in tow, chances are you're hoping for an apartment or house with more than one bedroom. In this case, you'll want to work with a Miami realtor to find neighborhoods where family-size homes are available in your price range (not just studios!).
Other families living in the neighborhood. Some Miami neighborhoods are very popular with families, so you'll find more kids there than other locations. Consider whether it's important to you that there are other families and kiddos close by, or if you're just fine with driving a bit further for playdates or simply meeting other families through school, rather than in the neighborhood.
Access to outdoor spaces. If you and your little ones love to play outside, a neighborhood with parks and green spaces available might be a must-have for you. Fortunately, Miami-Dade has the third largest county park system in the country, with 270 parks and over 13,000 acres of land. Consider how close you'd like a park to your home and choose a neighborhood that gives you that option.
Family-friendly neighborhood activities. Every neighborhood has things going on in the community, but for some places that means a beachfront bar or live music. Is it important that your 'hood have activities your whole family can enjoy, like neighborhood picnics, farmers markets, and festivals? Parks305.org is your one-stop resource in Miami-Dade for finding a park, program, or event that's near you.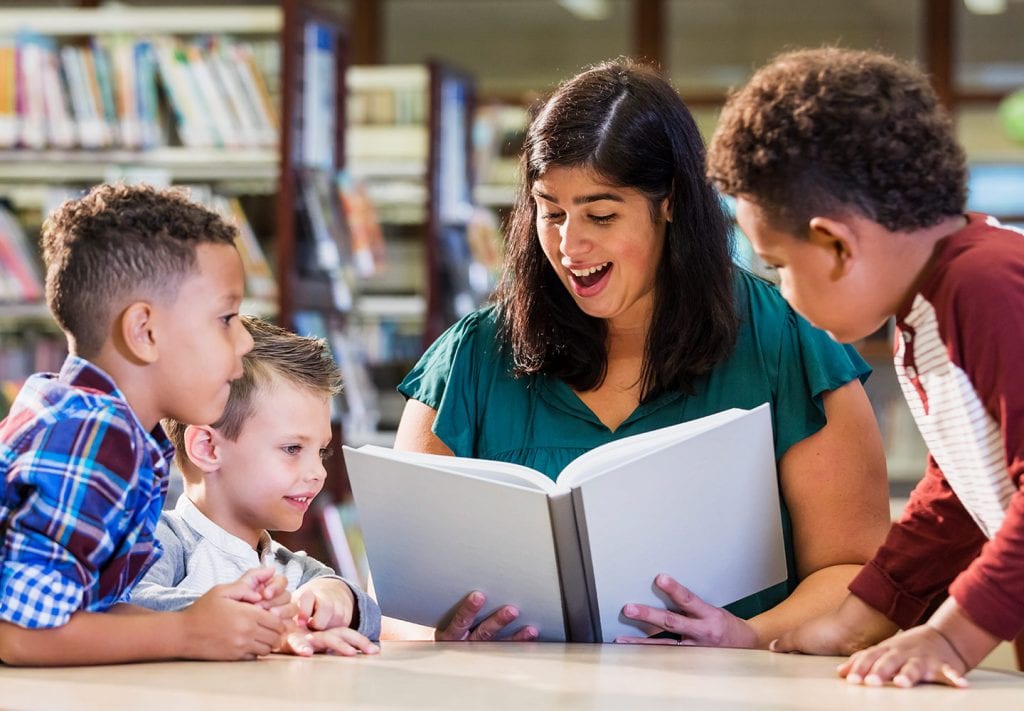 Safety. For many families, it's very important to peace of mind to know that their kids won't get hurt playing out in the street, and that they don't have to worry about higher levels of neighborhood crime. While no neighborhood is perfect, some neighborhoods do have a statistical reputation for being safer for kiddos. Check with your realtor to learn more about crime rankings for neighborhoods you're considering.
Figuring out which aspects of neighborhood life are most important to you will help guide your search.
Best Neighborhoods in Miami and its Suburbs for Families
While not all families look for the exact same things in a neighborhood, a few common denominators, such as great schools, safety, and walkability, make some Miami neighborhoods consistently popular with families. Here's our list of the best places to raise a family in Miami.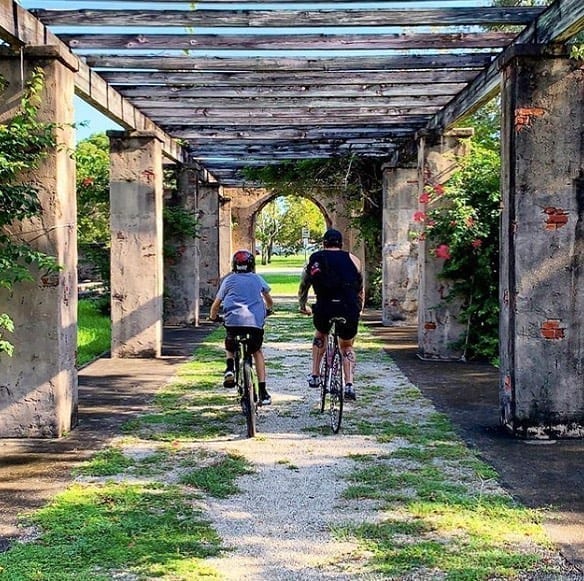 Coral Gables:
Coral Gables is a very popular choice with families. Considered by many to be one of the most beautiful neighborhoods in the U.S., it's lush and is one of the safest neighborhoods in Miami. While the price point for entry is high (rents average over $2,700 a month for 2-bedroom apartments and the median home selling price is nearly $800,000), Coral Gables still attracts families, as the neighborhood also features terrific schools.
Key Biscayne:
Serene and peaceful, the Key Biscayne island is luxurious and quiet, full of family-friendly bike paths and outdoor spaces for those who can afford this highly exclusive location. Along with being one of Miami's safest neighborhoods, Key Biscayne also features one of the best public schools in Miami.
Coconut Grove:
Quirky Coconut Grove is a great place to raise a family in Miami. Boasting some of the best schools in Miami, Coconut Grove is very walkable. Eclectic and full of history, this neighborhood is a great one for families to call home.
Pinecrest:
Located southwest of downtown Miami, Pinecrest has long been a popular destination for families, with lovely daytime events and activities like farmers' markets, playgrounds, and community programs. This suburban-feeling neighborhood is also one of the safest neighborhoods in Miami, and to top it all, has great public schools.
Weston:
Located in Broward County 45 minutes northwest of Miami, Weston offers peace of mind, as it's ranked the third-safest city in the entire country by SafeHome.com. Popular with families who enjoy the outdoors, Weston borders Everglades National Park and features miles of bike lanes. It also has highly rated public schools.
Kendall:
Southwest of Downtown Miami you'll find Kendall, one of the best suburbs in Miami. This neighborhood attracts families with good schools and a low crime rate, as well as easy access to other parts of the city. Bonus? Kendall is one of Miami's more affordable neighborhoods — terrific if you need to find a home with more space.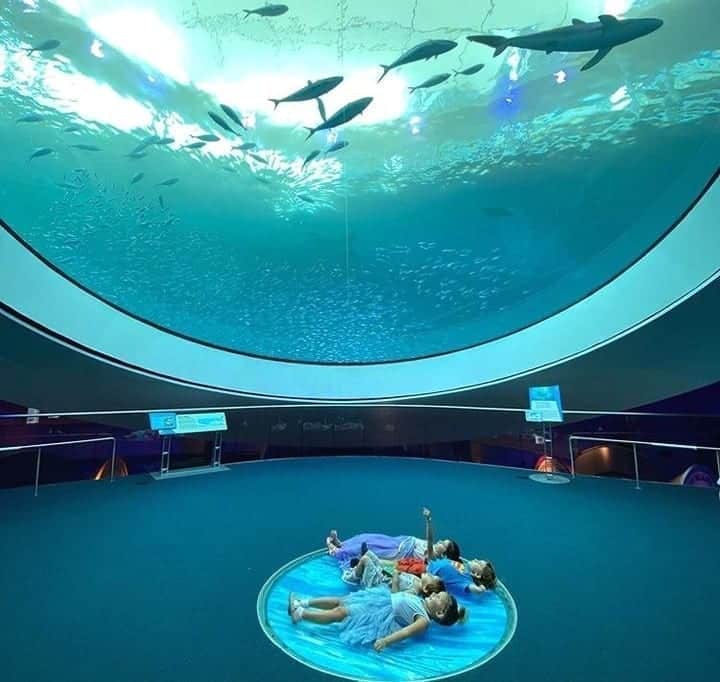 Wondering about Family Friendly Miami Activities?
There's more to Miami than just beaches! In fact, Miami has plenty of fantastic activities for young explorers to enjoy, from strawberry picking to free splash pads and more. Here are a few of our favorite activities for you to enjoy with your child.
Plan a day at Miami Children's Museum
Visit Zoo Miami
See the animals at Jungle Island
Spend a beach day at Crandon Park
Go check out the Monkey Jungle Wildlife Park
Get hands-on with science, and the Philip and Patricia Frost Museum of Science
Visit the Little Havana neighborhood
Plan a trip to Everglades National Park
Finding a Place for Your Family in Miami
Moving to a new city can feel overwhelming, especially when you've got a family in tow. You'll soon discover that Miami is so much more than what you see on TV and in the movies. It's full of lush, beautiful nature, historic architecture, and many family-friendly activities and neighborhoods. When you arrive, set aside some time just to do a little exploring and find little pockets of Miami that can feel special to your family.
Looking for more tips for your Miami move? Check out our Miami Moving Guides for an insider's take on finding an apartment, buying a home, and living on a budget in Miami.
Get a Quote
Choose the service you need
Comments
Leave a Comment
Your email address will not be published. Required fields are marked *