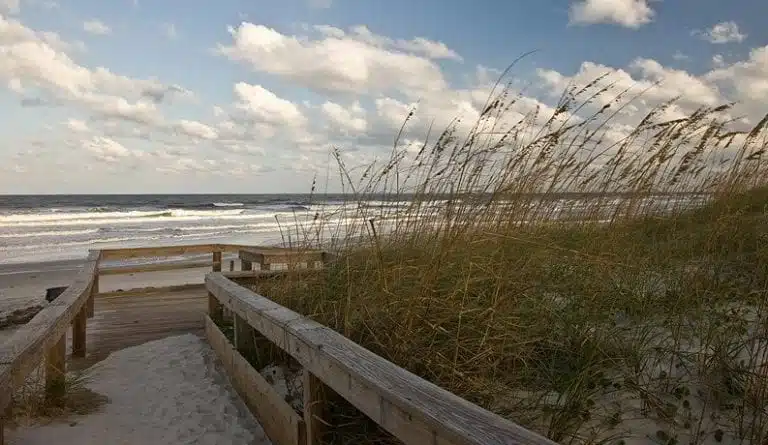 Moving from Miami to Jacksonville? A Quick Look at Moving Costs and Options
So you're moving up to Jacksonville. Congrats! Though Jax is a lengthy 350 miles up I-95, when you're making the move from Miami you can embrace the change of lifestyle while still enjoying a coastal location and a home in Florida. But one thing you probably won't miss is Miami's higher cost of living -- 21% more than in Jacksonville, according to NerdWallet.
While that's going to put some considerable coin back in your pocket, there's no reason to spend more than you have to on the move itself. Here are some quick ballpark estimates to give you an idea for your budgeting, whether you plan to rent a truck, hire full-service movers, or choose a moving and storage container company like PODS.
How much does it cost to move from Miami to Jacksonville?
Your costs will vary depending on how much stuff you're moving have and the season, but here are some useful reference points:
Relocating a modestly furnished 2- to 3-bedroom home from Miami to Jacksonville will cost* about $328 to $505 for a rental truck, $1,620 to $3,432 for a traditional mover, or $1,350 to $1,799 using a PODS moving container, which also includes one month of storage.
Moving costs* from Miami to Jacksonville
Full-Service Movers
PODS
(includes 1-month storage)
Rental Truck
(plus fuel costs)
$1,620 - $3,432

$1,350-$1,799

$330 - $500
*Based on estimates from PODS and MoveBuddha for moving a moderately furnished 2-3-bedroom household. Costs don't include insurance or taxes. Prices will vary based on specific location, dates, size of household to be moved, and available discounts. For a detailed quote for your specific move, call PODS at 877-350-7637.
Keep in mind that driving a truck will take about five hours, so you'll definitely need to plan for at least two days, maybe even three, so you're not loading or unloading on the same day you travel the length of Florida. If you'd rather not go all-DYI, full-service movers will take care of the heavy lifting as well as the driving, but the convenience obviously comes with a higher price tag.
PODS moving containers offer an affordable midpoint option. In addition to taking care of the driving, the most common reasons people choose PODS are they're looking for:
Built-in storage
More scheduling flexibility
Portable storage that's easily combined with services
A fair price that's significantly less than a full-service mover, with the option to add packing and loading help
Whatever option you choose for making your move, using a moving checklist will make a big difference in avoiding hassles and reducing stress. These packing tips will also go a long way to add more method than madness.
If you're wondering what to expect in Jax, prepare for a much slower pace compared to Miami. In terms of square footage, Jacksonville is more than 15 times the size of Miami, but when it comes to population, it has less than half as many people, which makes it far less dense. While the excitement factor will be significantly dialed back, you'll find more opportunities to spread out and enjoy a suburban feel.
Before you hit the road, you can get a head start on learning about your new city with these 14 Things To Know About Jacksonville.
---
Liz Taylor is a freelance writer who keeps up with moving and storage trends while managing the PODS Blog.
Get a Quote
Choose the service you need
Comments
Leave a Comment
Your email address will not be published. Required fields are marked *