Moving to Edmonton in 2022: Sunshine, Schools, Sports, and More!
Is Edmonton, Alberta, on your shortlist of cities to call home yet? If you're looking for a place with endless summer days, affordable homes, large stretches of urban parkland, and a chance to watch the world's greatest hockey player in person, then it should be. Here's more about why Edmonton may just be the perfect city for you.
ABOUT EDMONTON, AB
Edmonton is the fifth largest city in Canada with a population over 1 million. Population density is about one-quarter that of Canada's largest cities, though, so even the downtown core has more of a laid-back feel. Overall, there is a decidedly youthful and friendly vibe that is felt throughout the city. The younger demographic is owing to its large millennial cohort (25 percent versus the 20 percent national average) with a median age of 36.8 (against 41.6 nationally). Edmonton may not be as diverse as other large Canadian cities but with over 21 percent of the Edmonton population identifying a mother tongue other than English or French, there are many nationalities represented.
Due to its rather northerly latitude, Edmonton weather in the winter can be downright cold, particularly in January when the average high temperature is -6℃. But because the climate is also very dry in this neck of the woods, it never really feels as cold as the thermometer reads. The summer is when that dry climate and northerly location pay dividends. There is no need to take your vitamin D supplement for most of June and July, as the sun rises as early as 5:00 am and doesn't recede until a few ticks past 10:00 pm. That can provide a good dose of mood improvement, not to mention the chance to play a full round of golf after work!
Edmonton has so many draws for a wide variety of people at different stages of life. From the affordable Edmonton housing market and low cost of living to great post-secondary institutions, a strong job market, and unique entertainment options.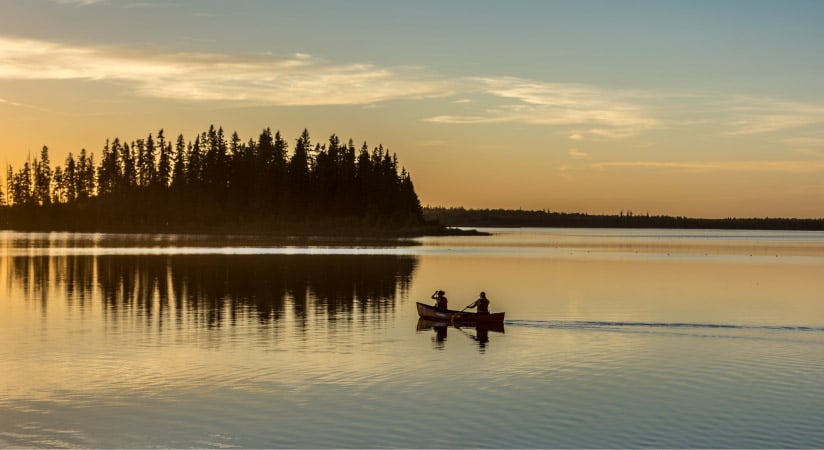 IS EDMONTON A GOOD PLACE TO LIVE?
The city known as "the Gateway to the North" has a lot going for it. Friendly residents, no provincial sales tax, great schools, and more activities and diversions than you could enjoy in one year.
Cost of Living
The overall cost of living in Edmonton is about 5 percent lower than in Toronto and Vancouver. But where you'll find the biggest difference is in the average price of housing. The average price of a home in Edmonton is $387,191 (as of September 2022). This is about 25 percent of the price of an average home in Vancouver and even less expensive than its provincial neighbour to the south (Calgary comes in at $550,213). Rents are also very affordable with a one-bedroom apartment going for slightly over $1,000 compared to almost $1,600 in Calgary and more than a whopping $2,500 in Vancouver.
Q: How much do you need to make to live comfortably in Edmonton?
A: When you calculate necessities, such as housing, transportation, food, and childcare costs for a couple with one child, the monthly average for the city of Edmonton is nearly $4,000. That means you would need a yearly income of around $50,000 — just to make ends meet. Thankfully, the Edmonton job market is strong and salaries tend to be some of the highest in the country. The median household income in Edmonton is $90,000 compared to the national average of $84,000.
Schools and Higher Education
There are several post-secondary schools in the city of Edmonton, the most notable of which is the University of Alberta. U of A is ranked as one of the top five universities in the country as well as one of the top 150 universities in the world. It's a public research university with five programs ranked #1 in Canada, including Petroleum Engineering, Chemical Engineering, Environmental Science & Engineering, Instruments Science & Technology, and Nursing. There are also multiple secondary and elementary schools ranked in the top category by the Fraser Institute. The majority of these schools tend to be in the Greater Strathcona area of the city.
Entertainment Options
Edmonton has been bestowed several nicknames over the years, but one that is most well-earned is the City of Festivals. The city hosts more than 50 festivals annually, including the Edmonton Folk Music Festival, Taste of Edmonton, and the International Fringe Theatre Festival — which is the longest running and largest of its kind in North America. For a day of fun and excitement, the West Edmonton Mall beckons. It's the size of a small city, with more than 800 stores, two hotels, over 100 dining venues, and twelve entertainment attractions (Who says you can't go to a waterpark in a mall, huh?)! For sports entertainment, look no further than Rogers Place arena and the Edmonton Oilers. Once an NHL powerhouse featuring Wayne Gretzky, the team appears ready to return to greatness with star forward Connor McDavid — probably the best player on the planet. For football fans, the Edmonton Elks are a CFL mainstay that has also had its share of historical success. No wonder Edmonton has also been known as the City of Champions.
The Great Outdoors
The North Saskatchewan River Valley is the country's largest urban park, and its 160 kilometres of pathways meander throughout the city of Edmonton. No matter where you live in the city, you are not far from this incredible recreational area providing space for hiking, running, cycling, and canoeing. About a 30-minute drive east sits an even more impressive outdoor adventure. Elk Island National Park, known for being Canada's bison conservation legacy that offers camping, canoeing, wildlife watching, and unique stargazing opportunities.
Q:What should I know before moving to Edmonton?
A: Here's a can't-miss tip: If you're new to the Edmonton area, you'll definitely need a block heater during the winter months. It's not a hugely expensive item to have added to your car or truck, but you'll be thankful for it when the temperature dips below -20℃.
EDMONTON NEIGHBOURHOODS
There are plenty of great places to live in the area, but here are five of the top Edmonton neighbourhoods to consider.
Downtown Edmonton
If you are into a faster-paced urban lifestyle without the congestion of most other major Canadian cities, then Downtown Edmonton may be for you. Centrally located, it's a great choice for professionals, young singles, and empty nesters. The condo living options include renovated warehouse lofts, upscale townhouses, and luxury high-rise residences with great city views. The area is very walkable, but the city's transit service is also a convenient and reliable way to get around. Neighbourhood attractions include the Art Gallery of Alberta, Royal Alberta Museum, and Rogers Place arena. There are also a great number of parks, shops, restaurants, and nightclubs to enjoy and explore.
Ritchie
The Ritchie neighbourhood lies in the southeastern part of the city. Millennials were attracted to the area a few years back after an extensive revitalization project that gave the neighbourhood a hipsterish vibe. But there is still a good mix of long-time residents and young families making this neighbourhood their own. You will find a wide variety of housing options from family homes to upscale condos and luxury residences. Ritchie has the great advantage of being close enough to downtown for an easy commute or night on the town but still having plenty of local dining and shopping options, including the popular Ritchie Market. To top it off, there is the expansive Mill Creek Ravine where dog owners, runners, and mountain bikers congregate.
Strathcona
Strathcona is a trendy neighbourhood located just south of downtown with the University of Alberta nearby. Whyte Avenue, which runs through the historic district of Old Strathcona and is lined with restaurants, pubs, and coffee shops, is one of the city's biggest draws. It's a popular street for residents and families during daytime hours but comes to life after dark with its lively entertainment and bar scene. The neighbourhood offers a multitude of residential options from single-family homes and bungalows to townhomes, and condos. Strathcona is also the annual site of the hugely popular Edmonton International Fringe Theatre Festival.
Garneau
Just west of Strathcona and overlooking the North Saskatchewan River valley, Garneau is one of the older neighbourhoods in Edmonton. Home to the University of Alberta, the neighbourhood has a decidedly bohemian feel with most residents preferring to get around by bike or foot. There are a great number of rentable condos and apartments, but the area also has an extensive range of family homes, too, making Garneau a great place for young families. Another draw for young families? The highly rated Garneau School, which is an elementary school centrally located in the neighbourhood.
Aspen Gardens
If you are in the market for a more suburban experience with less congestion and large lots in an upscale neighbourhood, Aspen Gardens should be one of the first areas to explore. A secluded, tree-lined enclave southwest of downtown, the neighbourhood is almost entirely bordered by greenspace. The Whitemud Creek Ravine encircles the west and northern sections with two parks on the east and exclusive The Derrick Golf and Winter Club to the south. It's an ideal neighbourhood for families of all sizes and stages with an elementary and junior high school in the area and a high school nearby.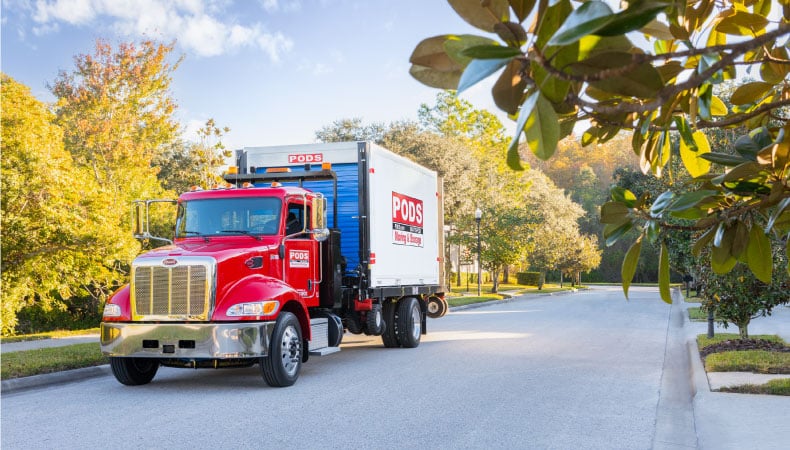 IS MOVING TO EDMONTON A GOOD IDEA?
Let's sum up the pros of living in Edmonton. Low cost of living? Yep! Plenty of sunshine? Got that! Dry climate? Check! No provincial sales tax? It's only 5% GST compared to Ontario's 13% HST. Decent average home price? As of July 2022, it was $405,800 — about $800,000 below the average in Vancouver and over $100,000 less than Calgary to the south. Where do I sign?!
Convinced? Okay, now let's discuss the various ways to get there. Yes, moving can be a complicated process and likely will include some type of stress. But there are ways to avoid the hassles. If you just give yourself enough time, get properly organized, and plan well, chances are you can transfer your life and belongings to your new home safely and efficiently.
Full-Service Edmonton Movers
When money is no object and you want to limit your time and effort, a full-service mover is the way to go. Full-service movers can provide as little or as much service as you want to pay for. For example, a full-service mover can even pack and unpack your house for you. It's your priciest option, but if you have the financial means, it will also be your path of least resistance. The key is to do plenty of research first and make sure all important details are documented between you and the mover, so there are no loose ends or surprises along the way.
Rental Trucks
If you decide to do the move as inexpensively as possible, you can always rent a truck and do all the work on your own. That is, if you have a strong back and a few helping hands. But when you consider all the additional expenses you will incur, like fuel costs, insurance, food, and lodging along the way, this approach could end up costing more than you bargained for. Here's a side-by-side comparison of how a rental truck stacks up against PODS services.
Portable Moving Containers
If you're looking for a more flexible and less stressful way to make your move to Edmonton, consider moving with PODS portable moving and storage containers. There are three different container sizes to personalize your move, and they're delivered straight to your driveway. The beauty of this is that you can take your time packing and loading at your own pace. And when you're all loaded up? Give them a call, and PODS will pick up the container and take it directly to your new home in Edmonton. If things change and you need the container to be stored for any length of time, no worries. There's a secure and convenient PODS Storage Centre nearby.
Does the city of Edmonton sound like a place you would like to call home? Check out the PODS Blog for more on moving to Canada, as well as other great tips on planning for any move.
---
Tony Caradonna is a freelance writer who lives with his wife in Toronto, ON. A more recent PODS Blog contributor, Tony loves exploring the world and immersing himself in exciting locales with his travel guitar and Michelin guide in hand. When not travelling, he is either golfing or writing about this most addictive pastime on his blog, TheGolfingLife.ca.
Sources:
Get a Quote
Choose the service you need
Comments
Leave a Comment
Your email address will not be published. Required fields are marked *