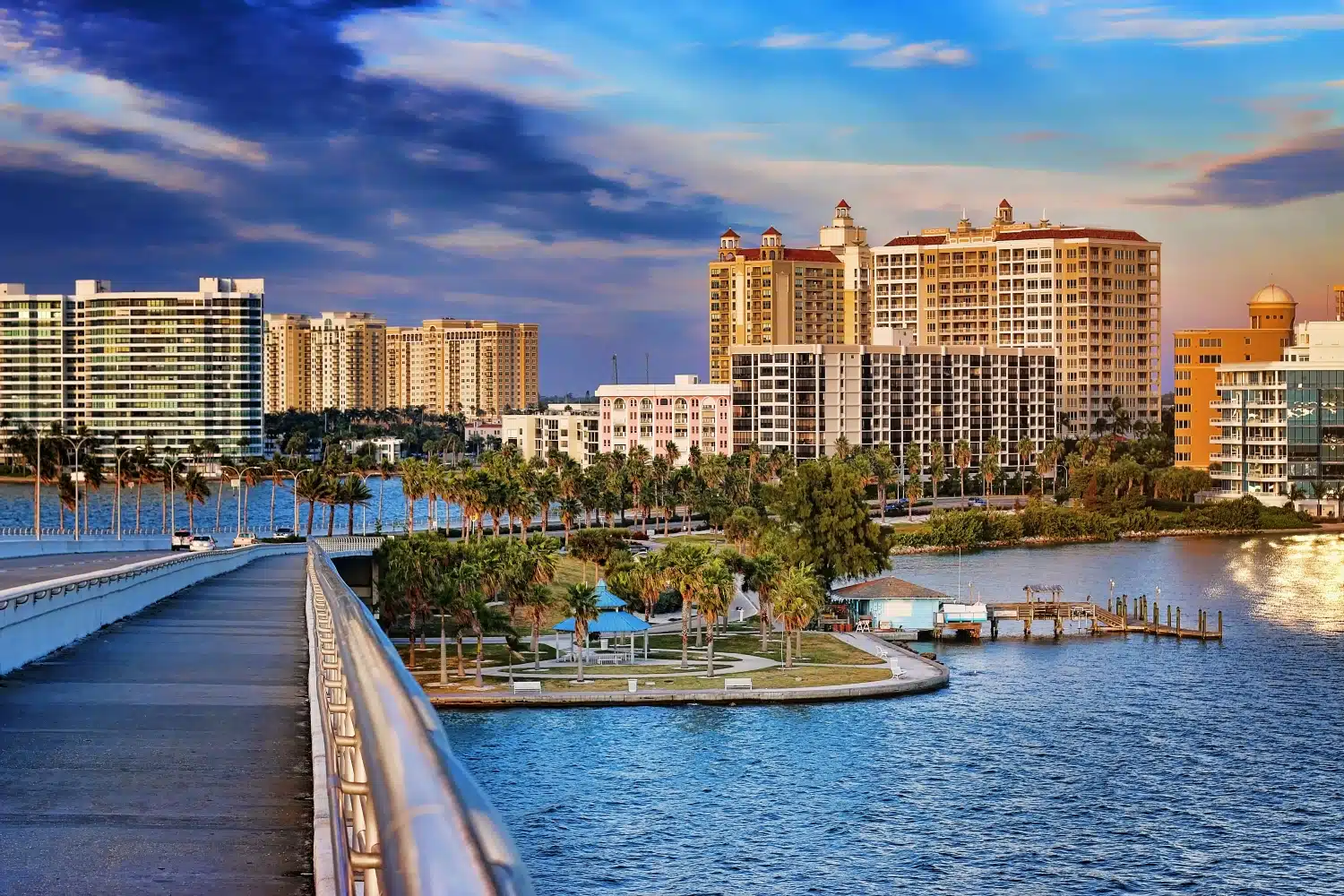 Sarasota Neighborhood Guide: Where Are The Best Places To Live On Florida's Cultural Coast?
Just an hour south of the Tampa Bay area, Sarasota was once a sleepy Southwest Florida retirement oasis on the way to Naples and Miami. Today, the city is a bustling cultural and business center, with a beautiful downtown core, an innovative arts community, and of course, stunning beaches that have attracted visitors for decades. If you're among the many people thinking about moving to Sarasota, check out our guide to the best Sarasota neighborhoods and find out what's so special about this gem on Florida's Gulf Coast.
What if...you could live in Sarasota?
Imagine calling a vacation destination home. That's the vibe in Sarasota County, where more than 3 million people visited in 2022. And with population growth at a robust 19% since 2010, it's likely some of those guests are deciding to move from another state to live in Sarasota year-round.
Like much of Florida's Gulf Coast, Sarasota areas attract retirees. More than 42% of residents are seniors, drawn by the golf resorts, beaches, and glorious winter weather. And U.S. News and World Report named the city No. 11 on its list of the best in the nation for retirees for 2022-2023. (The challenging real estate market is likely the reason for Sarasota's fall from its No. 1 spot in 2021-2022.)
But young folks have found Sarasota, too, sparking an energized creative community that rivals larger metro areas in Florida and across the country. In fact, U.S. News ranks Sarasota as the best place for people of all ages to live in the Sunshine State for 2023-2024.
With an average of 255 days of sun every year, Southwest Florida living is all about the outdoors. Besides beach-strolling and sunbathing, golf tops the list of activities for Sarasota residents. There are hundreds of premier golf courses in the area, including elite championship clubs and public courses open to all levels of expertise.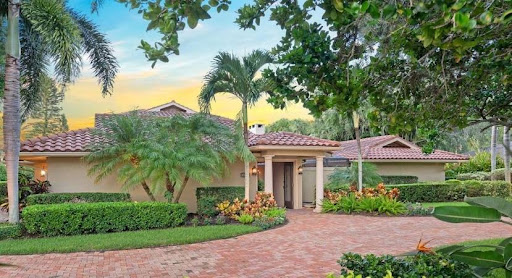 What are home prices like in Sarasota?
As you might expect for a vacation paradise with a growing year-round population, prices for just about everything are a smidge higher in Sarasota than in other Florida cities — except for ultra-upscale locales like Palm Beach and Naples. This is especially true when it comes to housing costs in the best Sarasota neighborhoods.
As of May 2023, the average home value in Sarasota was $466,100, up 2.0% over a year ago, according to Zillow, compared to the average home value in the U.S. of $346,300. If you're moving from high-priced areas like New York City or Washington, D.C., you may still think Sarasota is a good deal. But if you're not in that group, there are some areas relatively close to Sarasota that offer more affordability.
Compare Home Prices in Sarasota and the Tampa Bay Metro Area:
How much does it cost to rent an apartment in Sarasota?
Like most of Florida, the Sarasota area offers plenty of options for renters. In fact, 43% of homes in Sarasota are occupied by renters vs. 57% by homeowners. The average monthly cost to rent a one bedroom apartment in June 2023 is $2,225, about $500 more than the national average of $1,700, according to RentCafe.
Rents vary, of course, depending on the specific location — and with eclectic neighborhood options, the prices can fluctuate quite a bit among places to live in Sarasota, Florida. The closer you get to downtown and the beaches, the more expensive your rent will be. In exclusive St. Armand's Key, for instance, the average rent is $3,425, and in the more family-oriented Lakewood Ranch, the average is a bit more modest at $2,575.
Best Places to Live in Sarasota, FL: Neighborhoods in the City and Beyond
Just like its residents, from families to young professionals to relaxed, retired boomers, Sarasota neighborhoods and suburbs are diverse and distinctive. Here's a quick look at a few faves:
Downtown Sarasota
Average rent (one bedroom): $3,300
Average home value: $1,115,100
Great for: Affluent families, retirees, professionals, art lovers
As it has for about a decade, new construction dominates Sarasota's downtown core and skyline, with condominium and apartment towers stretching high above the city streets. The lifestyle is ideal for young professionals and empty nesters looking for the convenience and energy of urban living, with plenty of shopping, dining, art events, and street fairs, like the weekly farmers market. It's pricey, though, with homes more than a million dollars as the norm.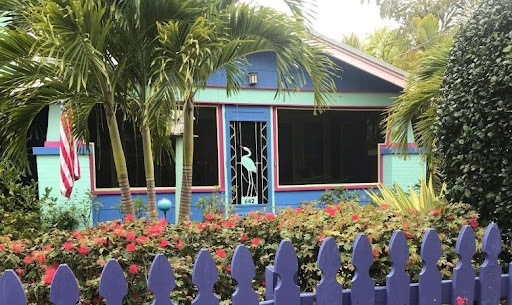 Laurel Park
Average rent (one bedroom): $3,425
Average home value: $919.200
Great for: Affluent families, retirees, professionals, art lovers
This neighborhood has been compared to New York City's Greenwich Village, thanks to its eclectic mix of old Key West-style bungalows, cafes, and boutiques, and its appeal to artists, who founded the Towles Court collective back in the 1990s. But it's unlikely that any struggling artists will find a place they can afford here, with even small homes running close to the seven-figure mark.
Fruitville
Average rent (one bedroom): $2,350
Average home value: $475,000
Great for:

Families, outdoor enthusiasts, suburban dwellers
About 15 minutes from downtown Sarasota, Fruitville is a more affordable, family-friendly Sarasota-area option, with an average home value of under a half-million. It's still convenient to the arts and businesses of downtown but with a decidedly suburban atmosphere. Fruitville Park serves as the center of area recreation, with soccer, basketball, softball, and pickleball, plus playgrounds and trails.
Longboat Key, FL
Average rent (one bedroom): $4,200
Average home value: $1,085,000
Great for:

Retirees, resort-style aficionados, boaters
Homes on this key's 16 square miles of land average a hefty $1M and up, with many homes in the multiple millions — about what you might expect for a resort-style community. Canals wind through established upscale neighborhoods, wrapping around homes outfitted with docks and dazzling boats for easy access to the open Gulf of Mexico. Sarasota dining and shopping are just a few minutes away at elegant St. Armand's Circle, but Longboat Key also has a charming village of its own, with beach-y cafes and bars.
North Port, FL
Average rent (one bedroom): $1,850
Average home value: $361,600
Great for:

Outdoor lovers, retirees, families
Just south of Myakka River State Park, North Port is about 45 minutes southeast of downtown Sarasota. Though it's inland, with 80 miles of freshwater canals meandering through the town, there's plenty of waterfront. The recreationally rich area is also home to Warm Mineral Springs, listed in the U.S. National Register of Historic Places as an underwater archaeological site and known locally as "Miracle Lake," for its mineral-rich healing properties. Back on land, typical home prices in the North Port area are in the mid-$300Ks in this family-friendly town, a true hidden gem in Southwest Florida.
Venice, FL
Average rent (one bedroom): $1,900
Average home value: $453,400
Great for: Beach lovers, retirees, families
Venice is another relatively affordable seaside alternative near Sarasota. And like Sarasota, Venice features neighborhoods that run the gamut from grand and elegant to modest. Venice Avenue, leading to the beach, is lined with gorgeous Spanish-style estates that, were they to be sold, would start around $1 million.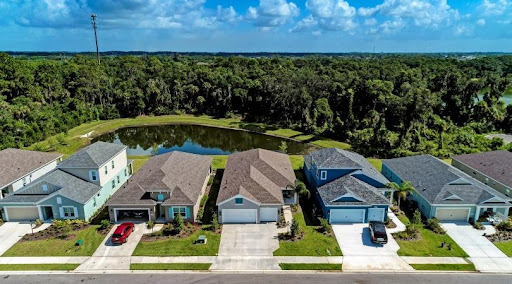 Bradenton, FL
Average rent (one bedroom): $1,975
Average home value: $390,600
Great for: Beach lovers, retirees, families
Just north of Sarasota in Manatee County, Bradenton is home to the oldest working fishing village in Florida, Cortez Historic Fishing Village. With typical home values close to $400K, the city offers an affordable option for about 57,000 residents who enjoy the benefits of Florida's Gulf Coast — and then some. Downtown features a museum, planetarium, aquarium, and parks, plus Historic Main Street's shops and restaurants. Dining on the deck of Bradenton's mainstay Pier 22 restaurant on Memorial Pier, guests have a view of fishing boats and lavish yachts cruising in and out of the Manatee River marina.
Lakewood Ranch, FL
Average rent (one bedroom): $2,575
Average home value: $675,600
Great for: Beach lovers, retirees, families
Consistently honored as one of the best master-planned communities in the U.S., Lakewood Ranch has more than 30 villages on its property situated on the east side of I-75 (Sarasota is on the west). The famed Sarasota Polo Club and upscale golf and country clubs are just part of the area's wealth of recreational amenities. And with more than 58,000 residents, Lakewood Ranch has more than 23,500 homes and rental properties along with more than 2,600 businesses. It's also ranked among the top-three safest neighborhoods in Sarasota, FL, according to NeighborhoodScout.
Palmetto, FL
Average rent (one bedroom): $1,200
Average home value: $397,000
Great for: Families, retirees, farmers, recreation lovers
Perched along the Manatee River, Palmetto has a strong geographic advantage: It's just across the bridge from downtown Bradenton and 15 minutes south of St. Petersburg via the stunning Sunshine Skyway Bridge. A quaint downtown historic district has an old-fashioned mom-and-pop feel with storefront shops and restaurants and a weekly farmers market. Local attractions include Sutton Park, home to the DeSoto Seafood Festival and A Taste of Manatee, and the Manatee County Agricultural Museum, honoring the area's farming history. Neighborhoods in Palmetto vary from resort-style waterfront communities such as Terra Ceia to modest inland subdivisions.
Where do most retirees live in Sarasota?
All of Sarasota is a retiree's paradise. Dozens of golf courses, waterfront resorts, and exclusive seniors-only communities keep the city atop "best places to retire" lists practically every year. But depending on what you're looking for, some areas are more suitable than others for the leisurely pace many older folks desire. Downtown Sarasota's rich arts scene and dining destinations are a great bet for those in search of the finer things. And the beaches are a given: Walking endless stretches of the Gulf of Mexico is a dream come true for lots of retirees. Keep in mind, of course, the seasonal influx of snowbirds and spring breakers — but there's plenty of space for everyone to coexist peacefully.
Where is the safest place to live in Sarasota, Florida?
The safest areas in Sarasota, according to NeighborhoodScout, are Saddle Creek, Palmer Ranch South, and Lakewood/Serenoa.
Want to explore other parts of the Tampa Bay area? Check these out: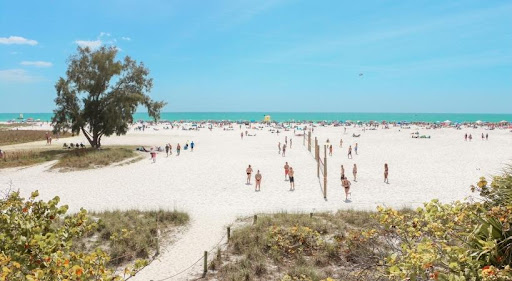 Where's the best Sarasota beach?
Like most things about Sarasota, the coastline offers an abundance of appealing choices. About 35 miles of beaches wrap around six keys that serve as barrier islands protecting the mainland.
Here are a few standouts:
Longboat Key
Intracoastal canals wind through stately homes and condominiums in this resort-style community always ranked among Sarasota's best neighborhoods. With a lively downtown area of shops, restaurants, and beachy bars, Longboat is a favorite for Sarasota locals and tourists. Golf lovers, in particular, will find this key heavenly — each of its five courses has been honored with top awards.
Siesta Key
Snowbirds aren't the only beach-lovers who appreciate the charms of Siesta Key. Floridians from all over the state come here to enjoy three beaches regularly ranked as the best in the U.S. and the world: Crescent Beach, Turtle Beach, and Siesta Beach — all with soft, sugary sand and spectacular sunsets. For post-beach fun or the rare rainy day, the 8-mile-long key also has a village center with plenty of shopping — elegant boutiques, surf-wear, souvenir marts — and cafes.
Lido Key
Like Siesta, Lido Key offers three main beach areas at north, south, and central locations, all a bit less crowded than neighboring keys, providing a more peaceful experience. If you're looking for playgrounds, picnic areas, hiking trails, concessions, or just a quiet place to relax on a blanket with a book, Lido's got it. The beach is also within an easy walk of St. Armand's Circle.
How are the schools in Sarasota?
Sarasota County Schools earn high ratings, including several schools honored with 10/10 reviews from GreatSchools and rankings in the coveted U.S. News and World Report "Best Schools in America." Close to 44,000 students attend the county's 55 schools, rated Niche's No. 2 district in the Sunshine State in 2023.
Nearly a dozen colleges and universities call Sarasota home, including the Ringling College of Art and Design, which welcomes about 2,000 students every year to its 13-degree programs. Among its accolades, the internationally acclaimed school was named the No. 1 computer animation school in the world for 3D animation in 2022 by The Rookies, and the film program consistently ranks among Variety's top rated in the country, including in 2023.
What are the most fun things to do in Sarasota?
Known for good reason as Florida's Cultural Coast, the Sarasota area is rich with options in the arts, from elegant performing arts centers to independent galleries and dance companies.
Sarasota Film Festival
One of the most exciting annual events is the Sarasota Film Festival, which has been around for about a quarter-century, but in the past decade has gained prestige and attendees from all over the world. Cinephiles enjoy a week-plus of major motion pictures and indie films, along with panel discussions and workshops hosted by industry pros.
Van Wezel Performing Arts Hall
The Van Wezel Performing Arts Hall anchors many arts organizations in the area, presenting about 100 events a year, including performances by the Sarasota Ballet, the Sarasota Orchestra, and touring Broadway productions.
Asolo Repertory Theatre
The Asolo Repertory Theatre is the largest Equity theatre in the state and the largest Repertory theatre in the Southeast. Other arts organizations include the Sarasota Cuban Ballet School and the Sarasota Opera.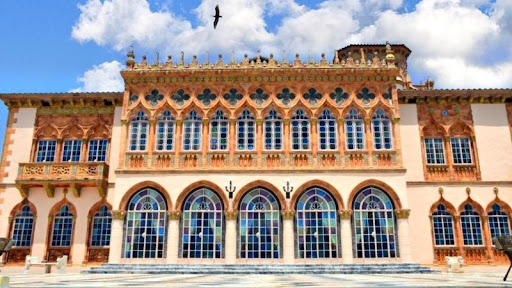 Ringling Museum of Art
Sarasota arts would not be where they are today without John and Mabel Ringling, founders of the Ringling Museum of Art, which houses the couple's extensive collection along with world-class touring exhibitions. Standouts on the impressive campus are the Ting Tsung and Wei Fong Chao Center for Asian Art and the Monda Gallery for Contemporary Art, both opened in 2016, and the Kotler-Coville Glass Pavilion, opened in 2018.
Local Art Events
More participatory artsy happenings include an arts walk in the Towles Court Artist Colony, a downtown Sarasota live-work enclave for creative types. Visitors can check out the galleries, studios, salons, and cafes of the neighborhood on the third Friday of every month from October through May, from 4 to 8 p.m.
Planning Your Move to Sarasota
Sarasota and other parts of Florida are popular destinations for people moving south, so it helps to do some advance planning. Moving can involve a lot of uncertainty, from finding your ideal home and submitting a winning offer in a super-tight housing market to adjusting to shifting closing dates and other last-minute delays. To stay adaptable without stressing out, it helps to choose a flexible solution like moving containers from PODS, which offer built-in storage options to keep your personal belongings safe and secure between homes — whether it's just for a few days or turns out to be a few months.
For example, besides giving you the freedom to move at your own pace, PODS makes it easy to reserve in advance. It's no problem to change your dates and even cancel your initial delivery, either.*
Call PODS at 855-706-4758 for personalized advice and moving quotes for long-distance moves, or get your local moving quote online.
*For more information on PODS' Reschedule and Cancel policy, visit pods.com/cancel.

Editor's note: For ease of reading, monthly rental prices were rounded to the nearest $25 and home values were rounded to the nearest $100.

Shannon Jacobs is a Tampa-based freelance writer and frequent contributor to the PODS Blog. She has lived in Atlanta, the Berkshires, and Nashville, but always returns to the warmth of Florida's Gulf Coast.
Get a Quote
Choose the service you need
Comments
Leave a Comment
Your email address will not be published. Required fields are marked *