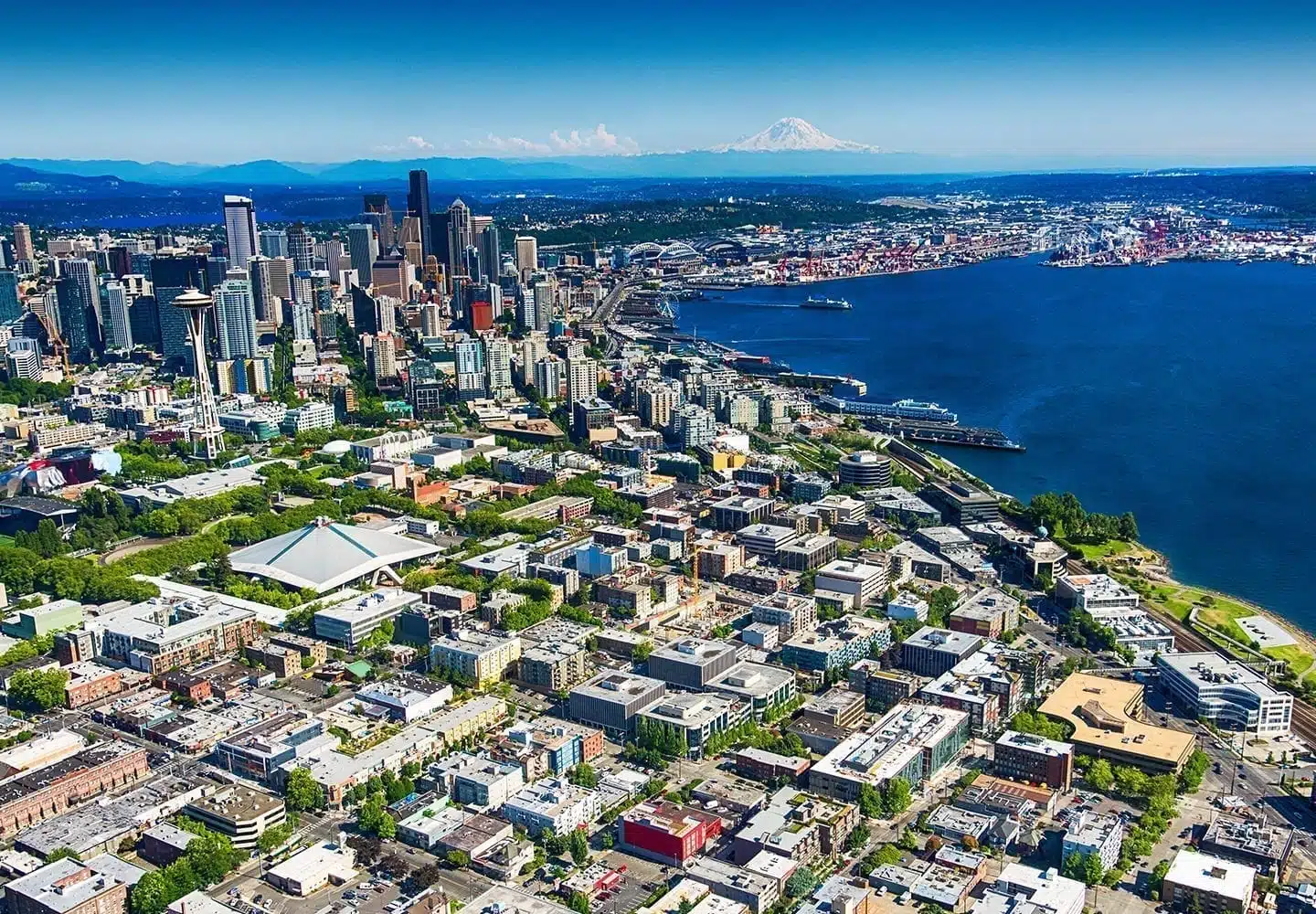 Seattle Moving Guide: Deciding if Seattle is Right for You
by
PODS
Posted on September 26, 2019
Have you been considering making the move to the Pacific Northwest? You're not alone — Seattle and its southern sibling Portland are quickly attracting newcomers to their shady, coffee-loving cities. In fact, Seattle consistently ranks in the top 10 cities that millennials are moving to, thanks to its laid-back vibe and rock-solid job market. If you're wondering whether Seattle is right for you, read on for a little guidance in making your decision.
Should I move to Seattle?
Seattle is a unique city full of character, great food and drinks, and an abundance of outdoor activities for every interest. But is it the right place for you? That all depends on what you're looking for. Seattle boasts dozens of unique neighborhoods, meaning if you look hard enough, you're bound to "find your tribe," along with a neighborhood full of activities that interest you, whether that's going to concerts, walking quiet shady streets, or sipping a local beer. You can explore more using our Seattle Neighborhood Guide.
Why move to Seattle?
There are so many reasons people move to Seattle. For some, it's the tech boom, and the chance to work for Amazon or Adobe. For others, it's the mild weather and chill attitude. If you're looking for reasons to make the move to the west coast, there's no shortage. Here are a few of our favorites.
1. The summers in Seattle are unbeatable.
This is not an exaggeration. With July and August temperatures averaging in the mid- to high 70s, while the rest of the nation is roasting or steaming (we're looking at you, Houston!), Seattle is sitting pretty, with pleasantly hot days, warm evenings, and low humidity. With outdoor activities abounding in this nature-rich area, you'll have no shortage of things to do all summer.
2. While the overcast is real, the weather is temperate year-round.
The rumors are true: Seattle is a very gray, overcast city. While that may be a bummer for some, consider this: Average temperatures even in December and January are in the mid-40s. For those coming from the snowy Midwest, this is a godsend. We'll take a light rain jacket and some drizzle over shoveling snow any day.
3. No income tax.
You read that right. While you may make up for those taxes in other areas, Washington does not charge a state income tax. Cha-ching!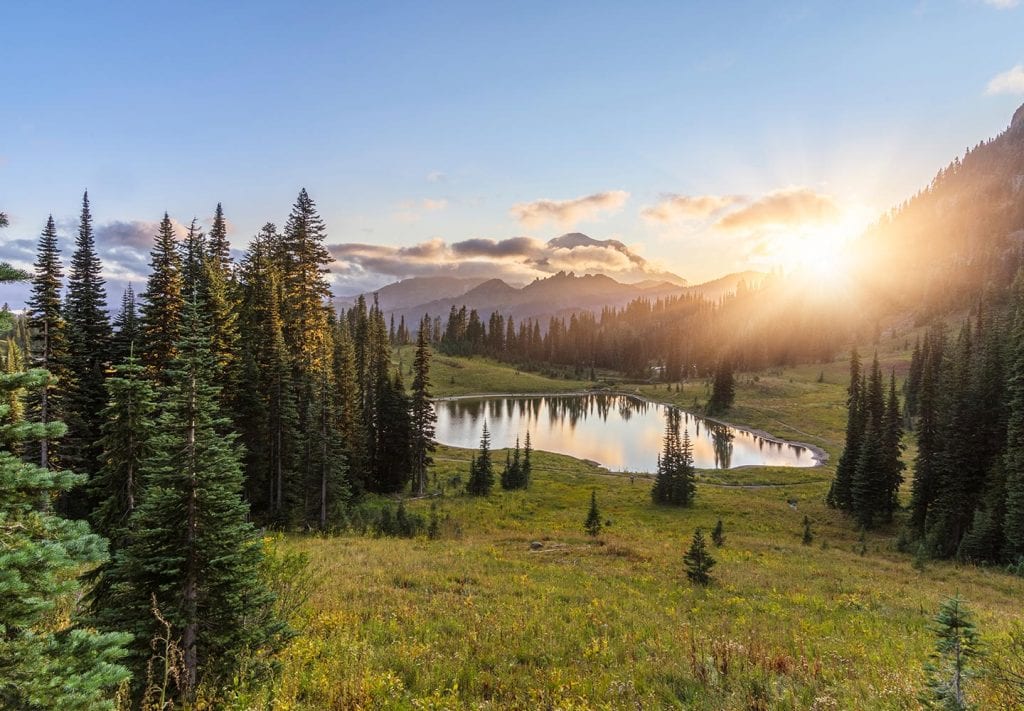 4. Boundless outdoor activities.
Seattle, and the Pacific Northwest more generally, is an outdoor enthusiast's playground. With access to lakes, the Pacific Ocean, mountains, and even Olympic National Park, you'll find a place to play no matter what your "thing" is. Mountain bikers, hikers, kayakers, and swimmers, rejoice!
5. Healthy job market.
With unemployment down around 4% and a booming tech economy in Seattle, opportunities for young professionals to make their next move abound. Amazon's headquarters as well as major hubs for Adobe and other tech companies translate to opportunity at many levels. Additionally, the introduction of a $15 minimum wage builds a stronger base for those entering the job market.
6. If you live in central Seattle, you'll enjoy great public transit.
If you live in more central neighborhoods of Seattle, you'll be very well connected by public transit systems such as light rail, bus, and commuter rail. If not having a car is important to you, it's very possible to get around in Seattle public transit, biking, and walking.
7. Great beer, wine, and coffee!
Birthplace of Starbucks and the artisanal coffee movement more broadly, Seattle is a haven for just about any beverage lover. Local coffee shops are around every corner, no matter which neighborhood you choose. The Pacific Northwest is also a major hub of craft beer culture, with more than 60 breweries for you to choose from. Finally, you can enjoy truly delicious local wines, including Cabernets, Rieslings, and more. What's not to love about all these options?
8. Seattle is environmentally conscious.
If you're looking for a city that will help you on your path to lower your carbon footprint, Seattle is a good one. Seattle's expanding public transit system makes it practical to give up your car if you live in the central neighborhoods. With local options for recycling and even composting, the city makes it easy to do your small part for the planet. And if you're looking to get more involved in an environmental cause important to you, Seattle has a strong culture of activism where you'll find plenty of likeminded people.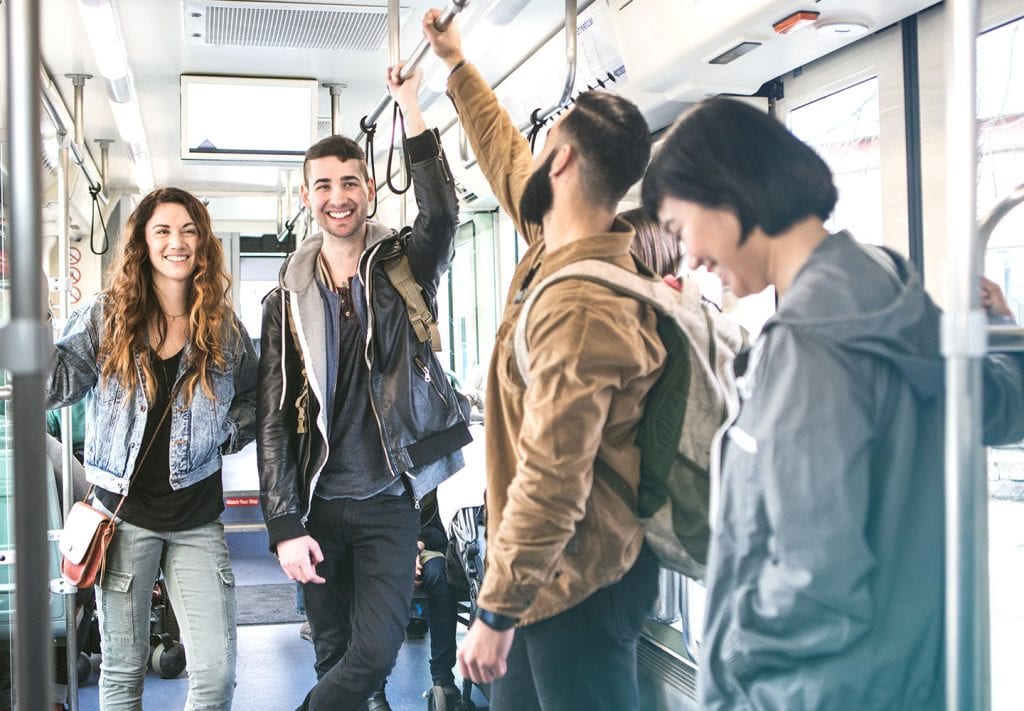 9. Lower cost of living than New York, LA, or San Francisco.
Depending on where you're moving from, Seattle can be a major reduction in your overall cost of living. While costs are rising, those moving from other big metro areas will enjoy a big dip in rent and other expenses.
10. Are you a millennial moving to Seattle? You'll be in great company.
With Seattle's strong job market, unique neighborhoods, and public transit system, it's no surprise that young professionals in the millennial demographic are moving to Washington's largest city. If you identify as a millennial, you're likely to meet lots of people your age if you decide to move to Seattle.
Things to Know Before Moving to Seattle
For every wonderful thing about Seattle, there are some factors you might want to consider before making the big move. Here are a few things to know before moving to Seattle.
1. Cost of living is lower than other big cities … but it's on the rise.
As we mentioned above — those moving from major urban hubs like New York City may experience a pleasant drop in their cost of living expenses. That said, if you're moving from a small town or even a smaller city, you may discover that life in Seattle runs a little steeper than expected. Average rent and other expenses, while low compared with San Francisco or LA, are on the rise.
2. Housing (renting and buying) is expensive.
Of all the expenses you'll face in Seattle, your housing is likely to be the biggest piece of the pie. The average rent in Seattle is just shy of $2,000 a month, while the median home purchase price is about $750,000. The market is competitive, and you may end up parting with more money each month than you hoped for.
3. The "Seattle Freeze" is real … sort of.
People often joke that Seattleites can be hard to get to know, or a little "chilly." In part, this is allegedly due to the city's Scandinavian roots and a history of being more reserved. Many write this off as a total myth and advise that it may just take some time to find a group of friends. If you're moving from a small town where everyone knows everyone, it may be hard to get used to slightly more private neighbors.
4. Marijuana is legal in Washington, and very accessible.
Whether legal marijuana is a pro or con varies person to person. That said, if you're a person with strong opinions either for or against recreational marijuana, it would be wise to take this into consideration as you decide whether to move to Seattle.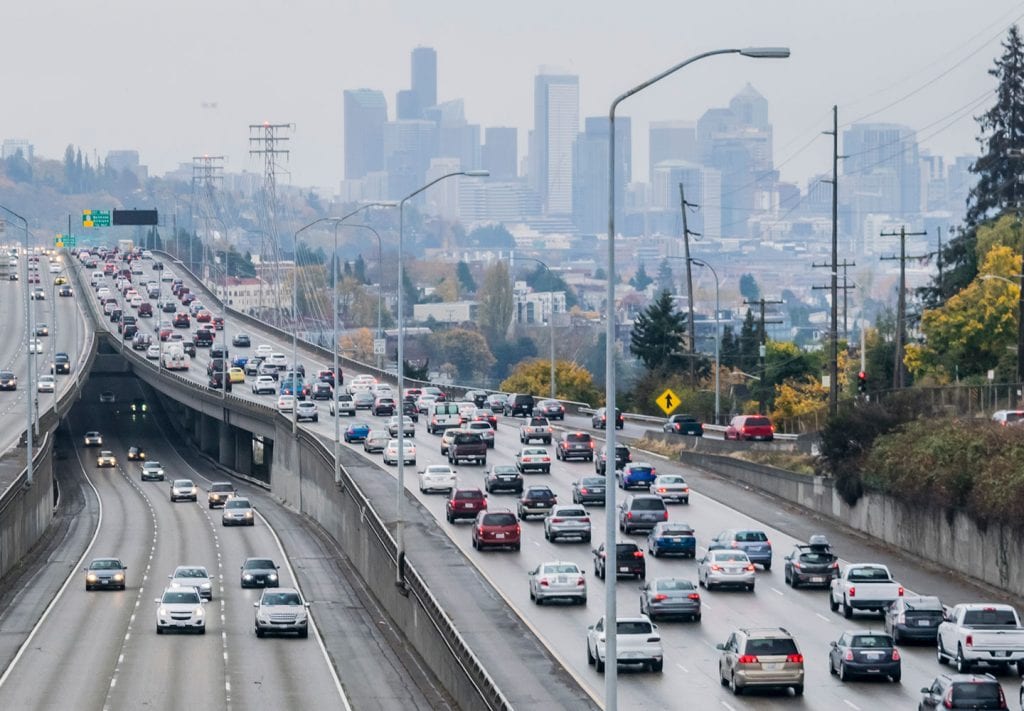 5. Seattle's traffic ranks as some of the country's worst.
The high cost of housing in the center of the city translates to many, many people commuting. And for all of us, that means traffic that will test your limits. For this reason, many people choose neighborhoods specifically based on their commute time or access to transit.
6. The rain's not as bad as people say … but the gloomy Seattle winters are no joke.
People make a big deal about the rain in Seattle, and for good reason. It's likely to rain during any given month of the year. That said, the rain usually appears as drizzle — in fact, Houston, Texas gets about 40% more inches of rain per year than Seattle does! However, Seattle winters can be dreary, with early sunsets, low light, and over 300 cloudy days a year. If you're a sun worshipper, you'll want to seriously consider whether Seattle is right for you.
7. If you live outside the city's core, public transit can be challenging.
Living in the core of Seattle means you have fantastic and varied public transit options, and they're only getting better. But what about residents in more far-flung areas of the city or suburbs? The further you get from the city's core, the poorer the service and the fewer options available to you. If you're dependent on public transit, your options for neighborhoods may be limited.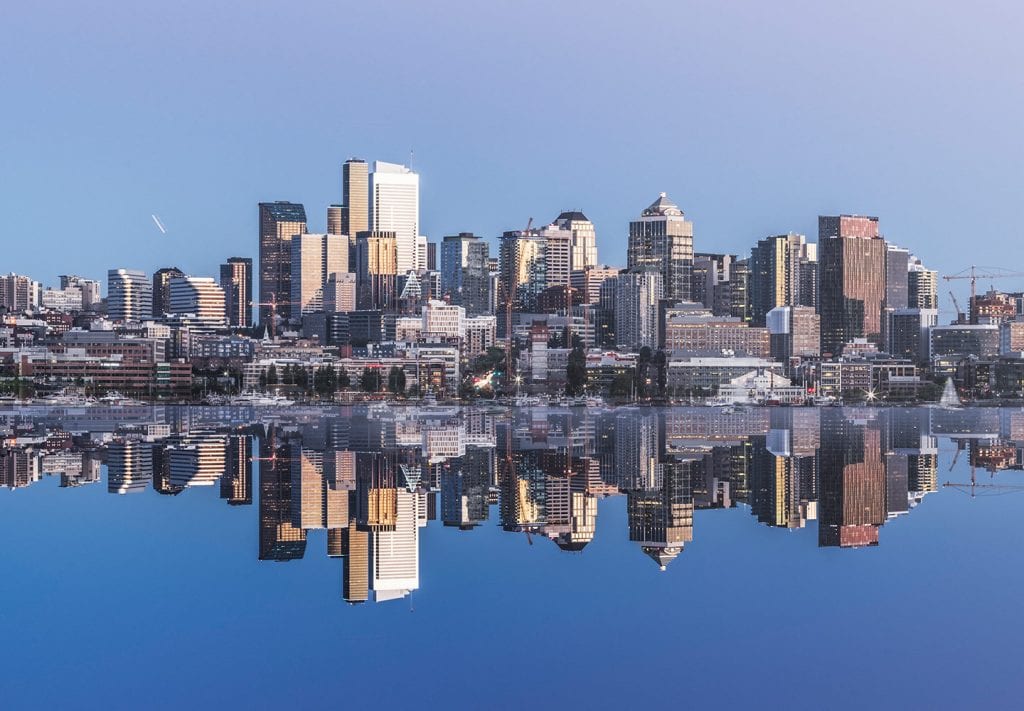 Deciding to Move: Is Seattle Right for Me?
In the end, only you can decide if Seattle is a good fit for you, your preferences, and your lifestyle! If you're in the process of deciding to move to Seattle, we hope these tips and insights helped with the process. Looking for more information? Check out our Seattle Neighborhood Guide and How to Find an Apartment in Seattle.
Get a Quote
Choose the service you need
Comments
Leave a Comment
Your email address will not be published. Required fields are marked *