Tips for Living in Seattle on a Budget
Living in Seattle, one of the most popular cities in the U.S. can be expensive, even if it's somewhere where it rains a lot of the time. While there's no getting around the reality that the cost of living in Seattle is higher than other Pacific Northwest favorites like Portland or Boise, there are plenty of ways to make living in Seattle on a budget work for you. 
Seattle may have a hefty cost of living — particularly when it comes to housing, food, and transportation — but this beautiful city is worth the extra coin. Living in Seattle will give you access to excellent museums, several national landmarks (like the Space Needle), strong public transportation (you might not even need a car, depending on where you live), and heaps of good food, beer, wine, and activities.
Remember, where there's rain, there's often a rainbow. Here is the 4-1-1 on how much it costs to live in Seattle and our best tips to help you save a little green in the Emerald City.
How Much Does it Cost to Live in Seattle?
Q: What salary do I need to live in Seattle?
A: As with many larger cities, the cost of living in Seattle varies significantly based on what part of the city you choose to call home, as well as your housing and other lifestyle choices. The 2021 median household income in Seattle was $105,391, according to the U.S. Census data, while the annual income per capita was $68,836.
According to May 2023 RentCafe numbers, the cost of living in Seattle is 50% higher than the national average and 31% higher than the Washington state average. Values may vary depending on the factors you're measuring (housing, transportation, food, etc.) and how much territory you consider as part of the area.
From one area to another, the housing prices for both renting and buying swing from relatively reasonable to extraordinarily expensive. As you might expect, the cost to live in a trendy downtown high-rise is nearly as breathtaking as the view, while renting a shared multi-family house in a less central part of town can be much more affordable.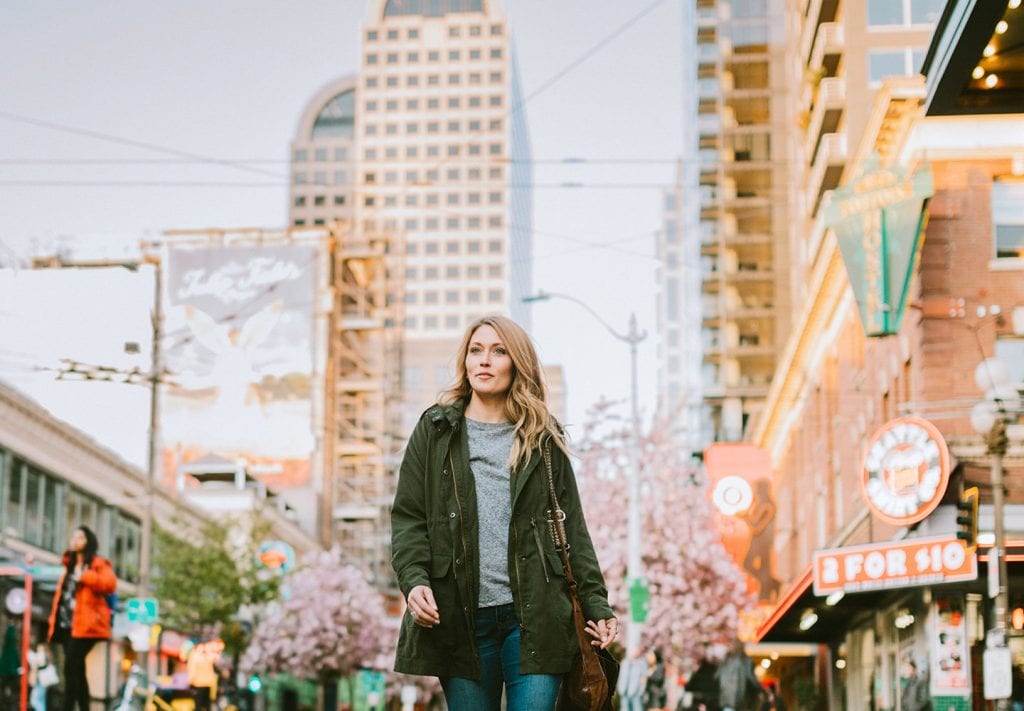 Is it Expensive to Live in Seattle?
Q: Is Seattle an affordable place to live?
A: The answer depends on where you're coming from. Compared to San Francisco, Los Angeles, or the Manhattan borough of New York, Seattle is an affordable city — even a relief for your wallet! Moving from a small town or a medium-sized city? Seattle will likely seem pretty pricey, especially in the housing department. 
Want to feel prepared for specific price differences compared to where you live now? See how things stack up with this cost comparison tool from RentCafe, which will show you how Seattle differs from your current home city in housing, transportation, and other factors.
Here's a quick look at three key expenses:
Housing
As of February 2023, the average rent in Seattle for a one-bedroom apartment is roughly $2,300 per month, according to RentCafe — about $500 more per month than the national average. This average rent represents different areas, sizes, and types, so it's possible to find an apartment ranging from $1,550 to over $2,600.
Looking to buy? We've got good news. According to Zillow, housing prices are lowering. As of March 2023, the average home price in Seattle was about $850,200. While that's still incredibly high compared to the national average of around $334,300, it's a dip of 4.6% from the same time in 2022. 
Transportation
Depending on the part of the city, Seattle boasts good access to public transportation. While bus fare is $2.25 ($4.50 for a day pass!), gas prices trend higher than other regions. According to AAA, May 2023 gas prices in Seattle came in at an average of $1.10 more per gallon than the national average. However, depending where you live, you may not even need a car. Central Seattle and much of the greater Seattle Metro area are served by decent public transport, and Downtown Seattle is walkable. The light rail system in town is also effective, giving you another option for commuting and getting around. 
Food
According to RentCafe, you can expect to pay about 25% more than the national average on your food costs — a huge bump to the overall cost of living in Seattle. You can help combat this by comparison shopping at different grocery stores near you, coupon clipping, and reducing food waste. Several discount and budget-oriented grocery chains have plentiful locations in the Seattle area, including Trader Joe's and Costco, which was founded there.
Cheap Apartments in Seattle
The number one way you can keep your cost of living in Seattle under control is by reducing housing costs. There are a few ways to accomplish this, but the most common strategy is to live in a more affordable part of town. While the Seattle real estate market is hot, it's possible to find an affordable Seattle apartment.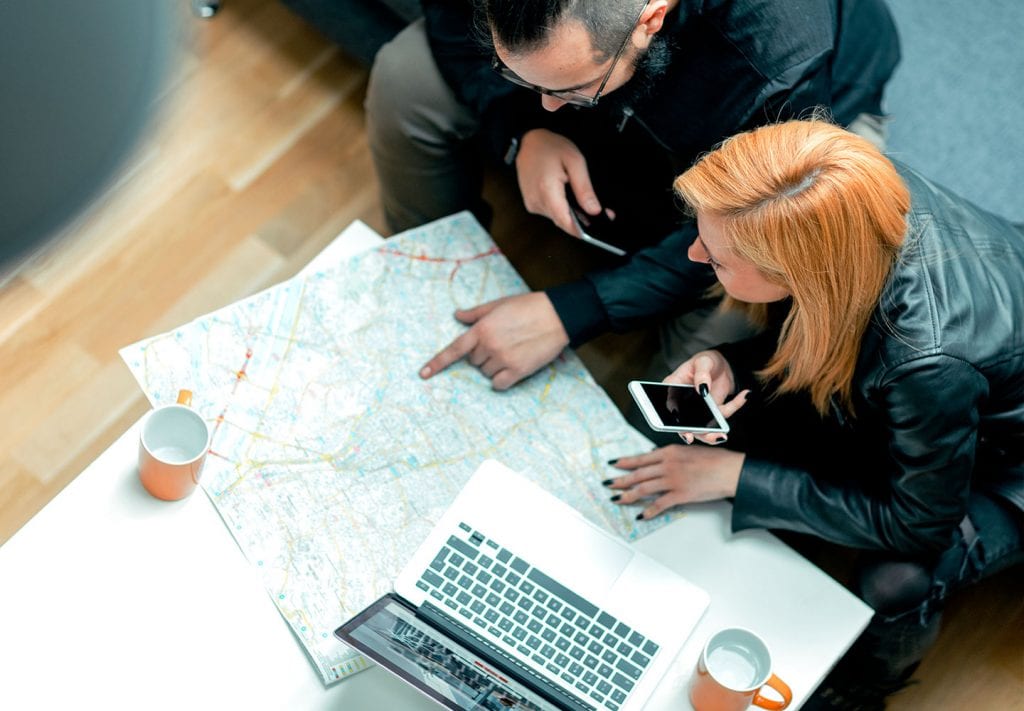 Affordable Neighborhoods in Seattle
There are plenty of great, affordable neighborhood options to choose from around the city. To help get your search started, here are a few of our favorite areas that are considered to be more affordable neighborhoods in Seattle — ideal for those who are living in Seattle on a budget:
South Park — Average rent: $1,675
Located on the Duwamish River, South Park is a pocket of the city full of personality and much more affordable than the rest of the city — averaging under $1,700 a month. What you gain in rent savings you may give up in convenience: South Park isn't centrally located, so commuting to the city may be difficult if you work downtown.
Columbia City — Average rent: $1,925
Long one of Seattle's best-kept secrets, more and more people are discovering the diverse and vibrant Columbia City in the Rainier Valley. With popular local eateries, summer farmer's markets, and a loyal community spirit, Columbia City is a great place to call home. The neighborhood's average rent runs a couple hundred dollars cheaper than the city's average — just over $1,900 per month.
Pinehurst — Average rent: $1,825
North of U-Dub (University of Washington) and west of Lake Washington, you'll find the Pinehurst neighborhood to be a quiet but well-connected enclave with rents hovering around $1,800 per month.
Greenwood — Average rent: $2,025
Located northwest of Green Lake, Greenwood has an eclectic mix of older historic homes and new construction, with outdoor spaces nearby for you to enjoy, and lower rent your wallet will appreciate, too! Greenwood is also a great neighborhood for families.
Want More Tips on Living in Seattle on a Budget?
We've got you covered. There are all kinds of tactics for living on a budget in Seattle and still having fun. Here are several tips you can try:
1. Get Creative to Snag Lower Rent
If you're looking to save money on housing, there's more to it than just looking in more affordable areas. Look for apartments during the slower season (any time but summer) to get a steadier market and slightly lower rent costs. Searching at the right time of the month can make a difference and give you an edge, too! For more ideas, check our guide to finding an apartment in Seattle.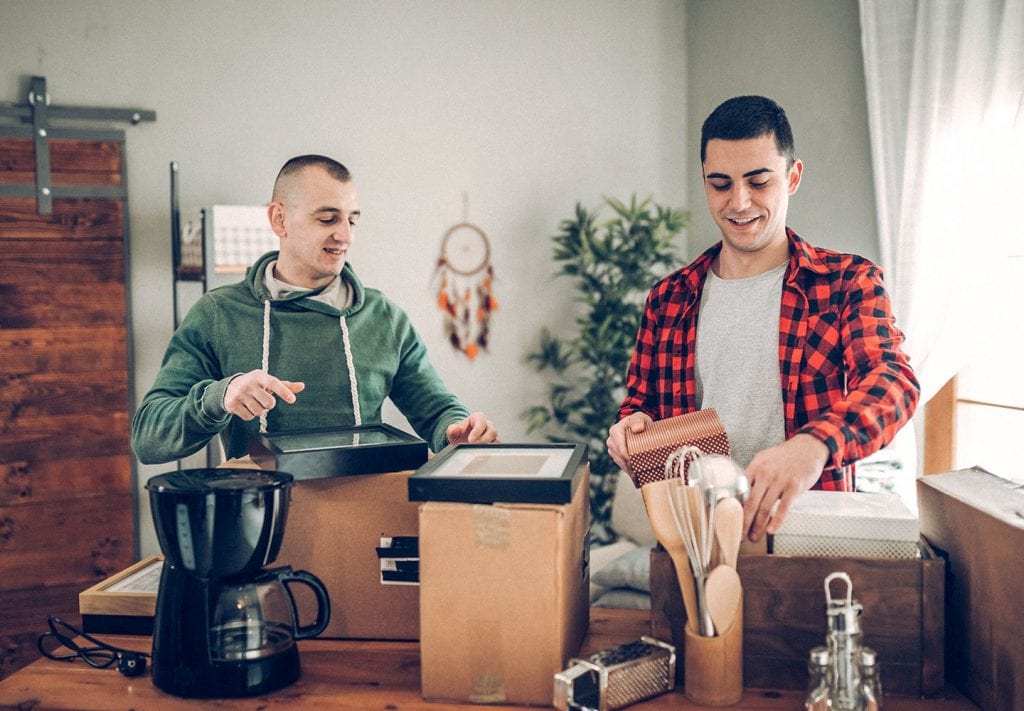 2. Get a Roommate (or Two!)
Aside from scoring an affordable apartment in the first place, the best way to save money on housing is by getting someone to split the bills with you. You'll be able to afford more space or even a more desirable neighborhood by choosing to search for housing with another person or two. Immediately, you'll cut costs significantly, allowing you to allocate money to other areas of your budget or save for the future. If you're relocating to the city, consider moving into an apartment or a house advertising for a roommate. This will also help you save on move-in costs.
3. Do the Math on Your Transportation Costs
It will take some research to figure out if public transportation or driving will be the most cost-effective or efficient way to go. While public transit may be cheaper than gas for some commutes, know that some Seattle neighborhoods are much better connected via public transit than others. Use the King County Metro Trip Planner to check commute times and costs. You should also check the Metro Transit website for ways to save on fares with the Orca pass and other options like commuter vans. Your proximity to work might make public transit a perfect option! Either way, take the time to calculate whether gas and parking or transit fares make more financial sense for you.
4. Get a Bike
Live close to where you work and play? Ditch your car and ride a bike instead. For those times when you wish you had a car, you can try one of the car sharing services or peer-to-peer car networks, as both options have a strong and growing presence in Seattle.
5. Find the City's Free Activities
Seattle is full of fun that doesn't cost a dime. Research the museums' free days and search for free summer events like concerts or movies in the park. Many of the city's best attractions, like Pike Place Market and countless farmers markets, are free to browse and enjoy. You'll just need to exercise self-control to keep your spending to a minimum.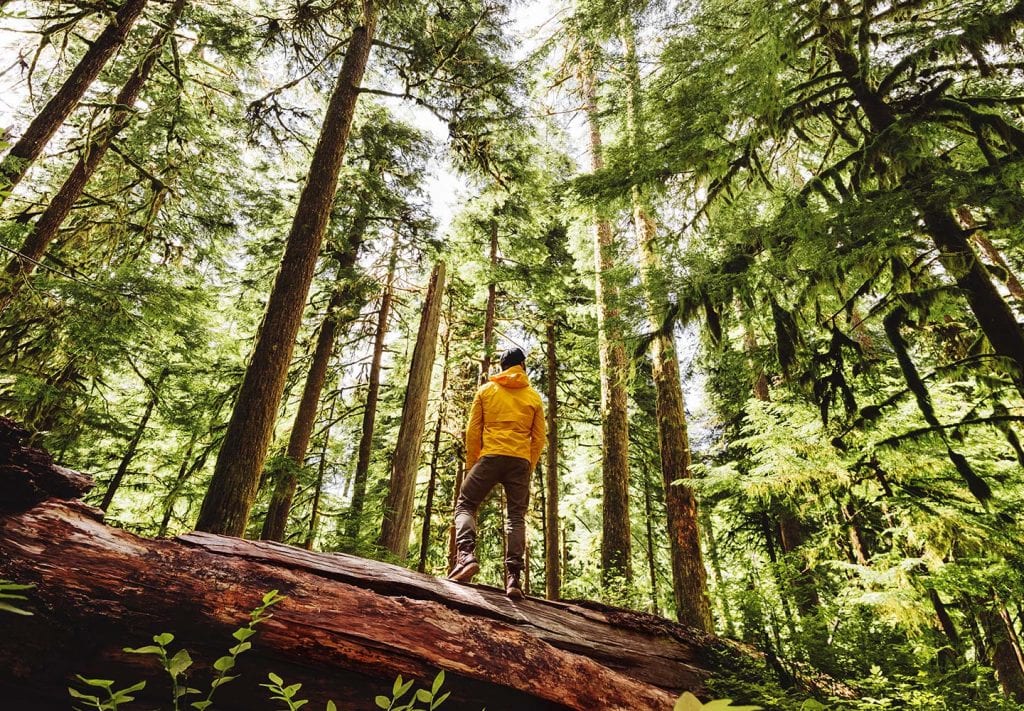 6. Enjoy the Outdoors
One of the best things about Seattle is the bounty of outdoor possibilities. From Puget Sound to Olympic National Park, to the mountains and rivers and beyond, exploring Seattle's natural beauty will give you joy and exercise while saving money on a gym membership!
7. Join the Sharing Economy
In cities like Seattle, people come and go all the time, leaving possessions and excess in the process. Join groups like Buy Nothing in your neighborhood or download apps like Next Door to score free and cheap furniture, home goods, and anything else you might need.
8. Make Eating Out a Special Occasion and Plan Around Happy Hour
We get it — it's tough to get home from a long work day and commute and still have energy to get a meal on the table. But eating out in Seattle can make a huge dent in your budget. To keep things in check and spend your money where it matters most to you, strive to make dining out a treat, not a norm. Dying to try a new place or celebrate a success with your coworkers? Check for happy hour specials.
It's true — Seattle is not exactly a city designed to help you stay on a budget. With new restaurants opening all the time, abundant shopping opportunities, and an enticing entertainment scene, you can spend way more than you need without thinking. But with patience and prioritization, you'll be able to meet your goals without sacrificing a fun lifestyle in Seattle.
Want to learn more about Seattle? Find out why so many millennials are moving to Seattle and check out our guide to the best neighborhoods in Seattle. 
It won't take much for the dazzle of the Emerald City to win you over, and once you make the decision to move to Seattle, PODS will be there to help you get there. Our moving and storage containers come in three sizes so you can find the perfect fit for your move, and our flexible scheduling means you'll be able to load and unload at your convenience — PODS will even handle delivery and pickup from door-to-door and has storage options, too.
---
Alex Keight is a writer who has lived — and moved — all over the country and the world. She is an expert at packing, whether it's for a long-distance move or short weekend trip. When she's not writing or on the move, Alex spends her time giving her cat booty pats, cooking up dishes in the kitchen, and buying way more books than she knows she'll ever actually get to reading.
Editor's note: Monthly rental prices were rounded to the nearest $25 and home values were rounded to the nearest $100 for ease of reading.
Get a Quote
Choose the service you need
Comments
Leave a Comment
Your email address will not be published. Required fields are marked *