Planning for your retirement is an exciting endeavor, whether it's right around the corner or years away. But when you think about where you want to spend your time when you're no longer working, do you fantasize about a warm, desert climate with lazy afternoons spent golfing, or are you longing for crisp fall air and breathtaking mountain views? Are you wanting to stick pretty close to home or
move clear across the country
? No matter your preference, you can probably find a spot that suits your needs in this list of the top 10 best places to retire.
Ready to make your move?
Start by getting a quote from PODS
.
How did we determine which cities are the best cities to retire? We looked to the experts at SmartAsset. For the past seven years,
SmartAsset has curated a list
of the best places to retire in the U.S., based on U.S. Census data. They track the number of people aged 60 and older both moving into and out of cities. They then determine the 10 locations with the highest net gain.
The following cities made this year's list. To learn more about each city, read on, or click the name of a city to jump to that section:

All of these places have good access to first-rate healthcare facilities and are close enough to major airports to be attractive to retirees who enjoy travel and want to be in a convenient location for family visits. Also, a majority of the top 10 spots have no state income tax and warm weather for most of the year.

But when choosing the best place for you to retire to, it's important to think about what matters most to you, specifically. What size city is appealing to you? Which types of outdoor activities do you want to participate in? What about the cost of living? How much do you want to downsize? Are you comfortable making a cross-country move? Keep these considerations in mind as we take a look at the 10 cities attracting — and keeping — the highest number of retirees.
Looking for more advice on relocating for retirement? Recent retirees share their best tips on making a successful move.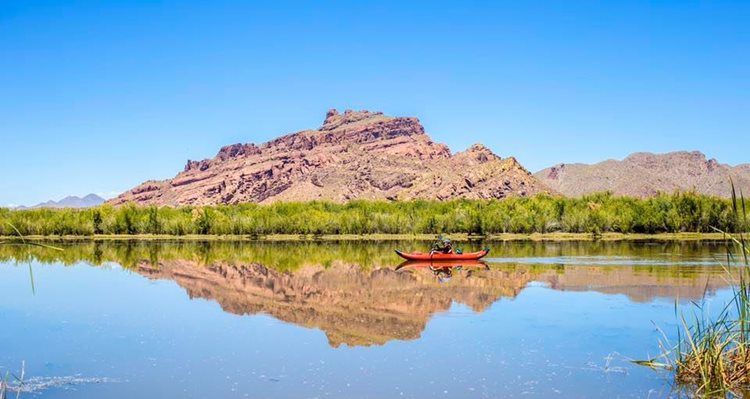 Mesa, Arizona
(Source: Visit Mesa via Facebook)
Average rent (one-bedroom): $1,500
Average home value: $431,600
State income tax: 2.59%-$4.54% (all Social Security income is exempt)
Weather: Average highs: 66°F-104°F
Nearest airport: Phoenix-Mesa Gateway Airport
What is the #1 best place to retire? According to SmartAsset, that honor goes to Mesa, Arizona — a suburb of Phoenix that welcomed nearly 5,000 seniors in 2021 alone.
Located in the Sonoran Desert just west of the Superstition Mountains, this dry city is considered one of the best warm places to retire, as it boasts pleasant temperatures in the winter and scorching highs during the summer.
If your ideal retirement includes playing endless rounds of golf in warm weather, Mesa is the place for you. The city is home to several championship golf courses, including the Mesa Country Club, founded in the 1940s.
Is exploring nature more your thing? Head out for a stroll in the Usery Mountain Regional Park, and enjoy beautiful displays of Saguaro and Barrel Cacti. Or explore the Tonto National Forest, Theodore Roosevelt Lake, and the Salt River. There are also plenty of places to ride your bike, hike, fish, and camp near Mesa.
Art and sports are also popular in the area. Here, you'll find institutions such as the Mesa Arts Center (the largest arts campus in the Southwest) and pro-baseball spring training facilities.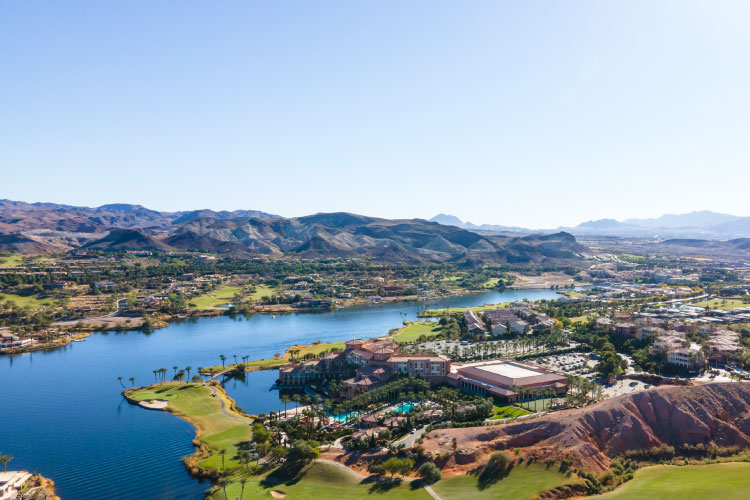 Lake Las Vegas in Henderson, Nevada
Average rent (one-bedroom): $1,700
Average home value: $460,300
State income tax: 0%
Weather: Average highs: 67°F-106°F
Nearest airport: McCarran International Airport
Henderson, Nevada, is around 20 minutes from the Las Vegas strip, but this sunshine-filled city of around 300,000 feels like a distant world from the hustle and bustle of the casinos. The city has a laid-back vibe and beautiful scenery, with several parks, golf courses, and other recreational facilities for retirees to take advantage of.

In fact, Henderson residents love the outdoors so much, they've built entire communities around the landscape. Lake Las Vegas, for example, is a private gated community built around a man-made lake and features two golf courses. And Del Webb Las Vegas is a resort-style community for seniors aged 55 and up, with many of its sites boasting a lake or mountain view. With this luscious landscape and bountiful entertainment options, it's easy to see why Henderson is quickly becoming one of the best places to retire.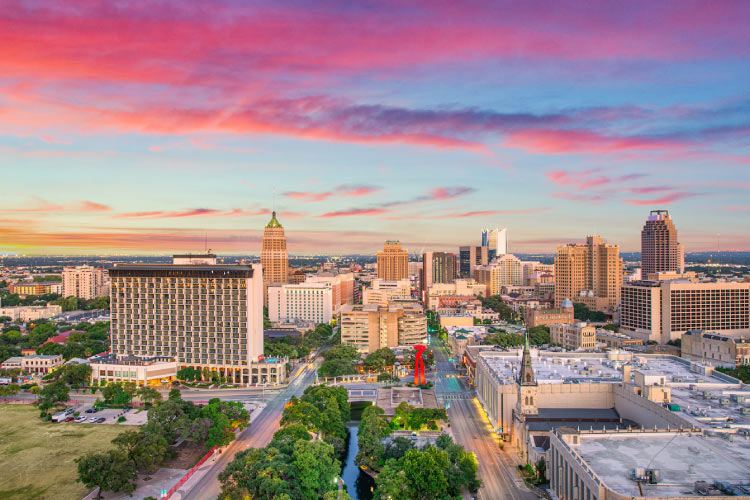 San Antonio, Texas>
(Source: Visit San Antonio via Facebook)
Average rent (one-bedroom): $1,300
Average home value: $259,700
State income tax: 0%
Weather: Average highs: 64°F-96°F
Nearest airport: San Antonio (SAT) Airport
Hot summers, mild winters, no state income tax, and reasonable housing prices — what does San Antonio not have? Retirees are obviously drawn to this state for several reasons, but one attractive quality, in particular, is its lower-than-the-national-average cost of living, including affordable healthcare services.

And because San Antonio's temps are on the higher side for most of the year, residents have tons of opportunities for outdoor fun. The city has several parks, gardens, and green spaces, like Phil Hardberger Park, which is ideal for scenic, leisurely strolls.

San Antonio also has more than 220 sunny days a year, which makes it the perfect spot for outdoor festivals and events, like Fiesta San Antonio and the Culinaria Wine + Food Festival. There's also the Luminaria Arts Festival, which showcases pieces by local artists. And if indoor culture is more your thing, check out the Witte Museum or the San Antonio Museum of Art.

There's clearly no shortage of things to do in San Antonio, but the great part is that senior residents can choose just how busy they want to be. Grab a show at the Majestic & Empire Theatres, watch the San Antonio Spurs take on their latest opponent, or enjoy an authentic TexMex meal at one of their fabulous local restaurants. The possibilities are endless!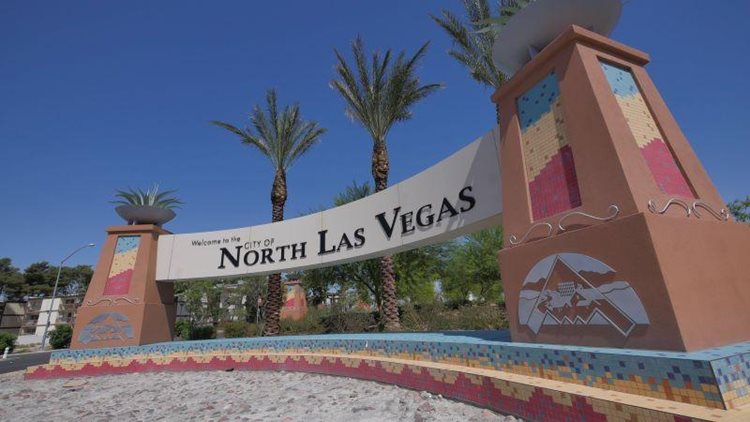 North Las Vegas, Nevada
(Source: City of North Las Vegas via Facebook)
Average rent (one-bedroom): $1,550
Average home value: $385,800
State income tax: 0%
Weather: Average highs: 58°F-105°F
Nearest airport: McCarran International Airport
While North Las Vegas has a relatively small senior population compared to some of the other cities in this top 10 list, it may be an emerging hotspot for retirees. In 2018, a total of 1,508 moved to North Las Vegas while only 400 moved out. Plus, the climate is pretty great most of the year, except during the blazing summer months, making it one of the best places to retire in the U.S.
North Las Vegas is a short drive away from The Strip but offers the peace and quiet of a traditional suburban town. Many people choose to call this city home because of its affordable housing opportunities and expansive desert views.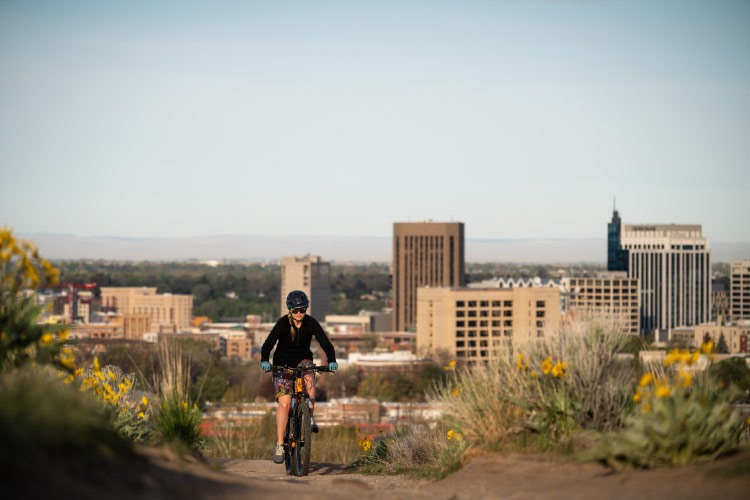 Boise, Idaho
(Source: Visit Boise via Facebook)
Average rent (one-bedroom): $1,650
Average home value: $465,600
State income tax: 5.8% (all Social Security income is exempt)
Weather: Average highs: 38°F-91°F
Nearest airport: Boise Airport
Filled with natural beauty and a warm and welcoming community, Boise, Idaho, may not be your first thought when you imagine the best places to retire, but here's why it should be. For outdoor lovers, you can hike Yellowstone National Park or bike the Boise River Greenbelt. If you prefer a city stroll, Boise is highly walkable. And, while you may think of this state as flat agricultural land, it actually has breathtaking views of the Rocky Mountains.

But Boise's got more to offer than lovely outdoor spaces. It features a vibrant city life, as well. Boise's downtown area offers a variety of cultural attractions, including art galleries, theaters, and music venues, providing retirees with ample opportunities for cultural and social engagement.

The availability of quality healthcare, a variety of housing options, and a range of recreational amenities further solidify Boise's appeal as a top choice for retirees looking to enhance their quality of life in a picturesque setting.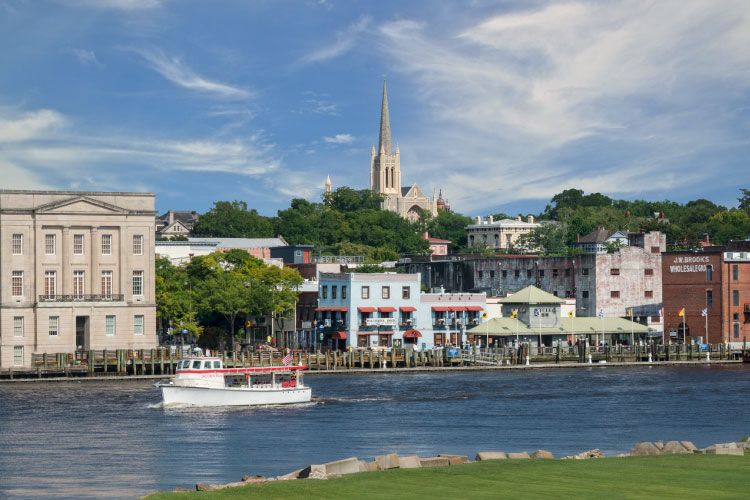 Wilmington, North Carolina
(Source: Visit Wilmington, NC and Beaches via Facebook)
Average rent (one-bedroom): $1,575
Average home value: $391,100
State income tax: 5.25% (all Social Security income is exempt)
Weather: Average highs: 56°F-88°F
Nearest airport: Wilmington International Airport
Want a blend of laid-back beach vibes and city action? You need to check out Wilmington, North Carolina. This lovely coastal town sits between Cape Fear River and the Atlantic Ocean, and while it may be small in size (there are around 120,000 residents), it's got plenty of activities, attractions, and events to keep the metropolitan residents entertained. Known as the "Hollywood of the East," Wilmington has attracted more than retirees — many TV shows and films are shot in Wilmington because of its breathtaking views and history.

Wilmington has numerous cultural and historical institutions, including the Bellamy Mansion of History and Design Art and the Thalian Hall Center for the Performing Arts. But if outdoor entertainment is more of your thing, checkout the Riverwalk in Downtown Wilmington, which features several popular stores and restaurants.

And did we mention that Wilmington is a college town, too? While this may not seem like a big draw for retirees, the University of North Carolina - Wilmington is home to the Osher Lifelong Learning Institute, which offers learning opportunities for adults 50 and older. In fact, you may even be eligible to audit courses tuition-free!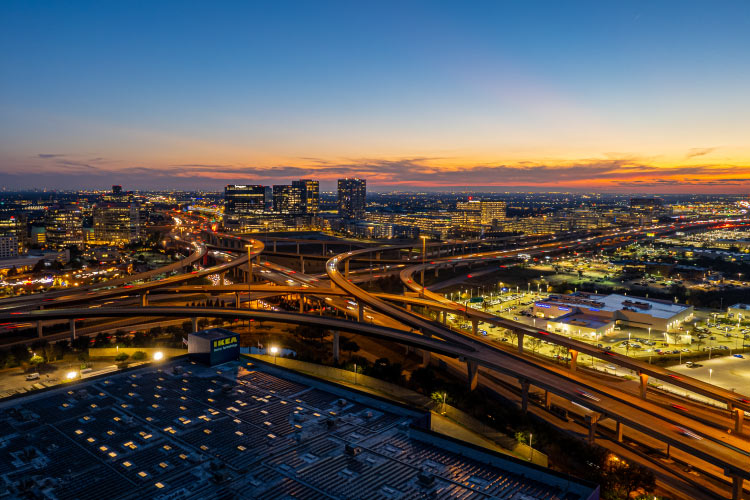 Frisco, Texas
Average home value: $663,800
Average rent (one-bedroom): $1,875
State income tax: 0%
Weather: Average highs: 56°F-94°F
Nearest airport: Dallas/Fort Worth International Airport
Frisco, Texas, hasn't been on SmartAsset's list of best cities to retire in the past, and people may be surprised to see its inclusion on the list for 2023. Only 13 percent of Frisco's population is made up of seniors, but because of the favorable weather, tons of entertainment options, and lack of state income tax, it's become more attractive to people who are selecting a retirement destination.

Warm states have always been popular retirement spots, but in 2023, it's almost all about the Southern and Southwestern states. This could be due to seniors still wanting to maintain an active lifestyle well into their 70s and 80s. And Frisco has plenty to offer outdoor activity lovers. There's Frisco Commons Park, Cottonwood Creek Greenbelt, B.F. Phillips Community Park (which even has a disc golf course!), and Beavers Bend Park, just to name a few.

And after a day spent traversing the park, you'll want to refuel at one of Frisco's many amazing restaurants. People in Texas love their barbecue and chili, so get ready for a hearty meal.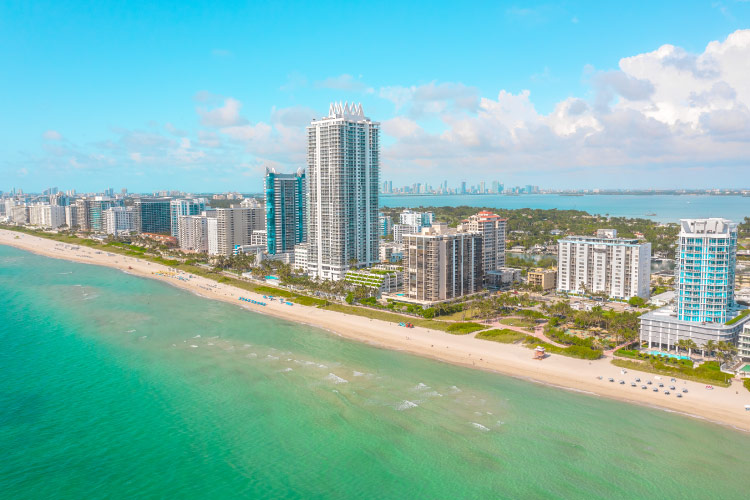 Miami, Florida
Average rent (one-bedroom): $2,450
Average home value: $568,900
State income tax: 0%
Weather: Average highs: 76°F-89°F
Nearest airport: Miami International Airport
If cold weather is something you're longing to leave behind, hop on down to the city with the warmest winters in the nation: Miami, Florida! And while the weather is certainly a benefit, there are several other reasons why retirees are flocking — and have always flocked — to this sunny Southern locale.
For starters, if you're looking for an instant community of people in your age range, Miami is an ideal spot. It's often called a retirement mecca because of the
significant percentage of people aged 55 and up
, but don't think that this city is outdated or slower-paced. In fact, it's quite the opposite. Miami is all about culture and prides itself on being a diverse landscape filled with influences from Haiti, Cuba, and the Dominican Republic.
If you're concerned about keeping up your activity levels in retirement, Miami has you covered. Their
Miami-Dade County Active Older Adults Program
will give you plenty of exercise options, from cardio workouts to tai chi.
And if the ability to easily travel is one of your retirement priorities, Miami is a hub to national and international locales. Plus, with no state income tax and no estate and inheritance taxes, you may have some extra funds to take those fabulous bucket list trips.
Q: What state is best financially to retire in?
A:
While there are several states that don't have an income tax and don't tax retirement income, pensions, and Social Security,
Florida still leads the way
as one of the most affordable spots for retirees. The cost of living is only one percent higher than the national average, healthcare is relatively affordable, and it's very tax-friendly.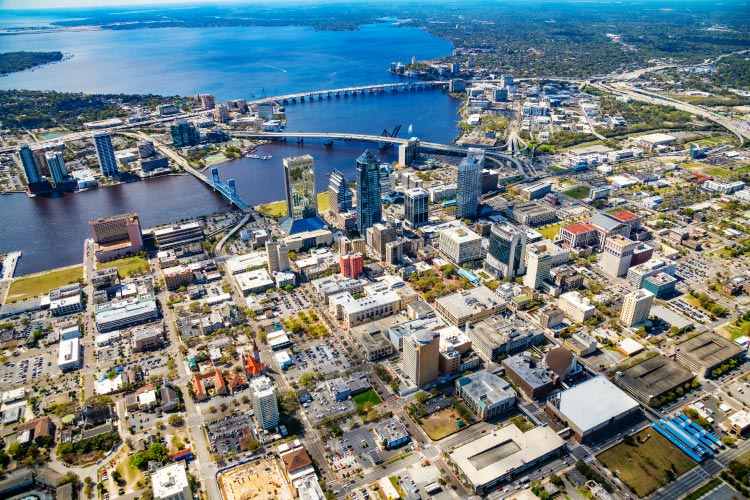 Jacksonville, Florida
Average rent (one-bedroom): $1,525
Average home value: $295,000
State income tax: 0%
Weather: Average highs: 65°F-90°F
Nearest airport: Jacksonville International Airport
Miami isn't the only Florida city for retirees. Jacksonville is gaining notoriety, too, as one of the best places to retire because of its affordability, cultural richness, and natural beauty. As Florida's most populous city, Jacksonville has plenty of diversity, which is represented in their festivals, galleries, and museums. Cultural landmarks in the city include the Cummer Museum of Art & Gardens, the Museum of Contemporary Art Jacksonville, and the Ritz Theatre & Museum.

And we haven't even touched on the weather and water! Jacksonville has a warm climate with relatively high temperatures throughout the year. The winters are generally mild, which can be attractive to retirees looking to escape colder climates. With weather this nice, retirees can enjoy a plethora of outdoor activities throughout the year. Because Jacksonville is located on St. John's River and close to the Atlantic Ocean, residents can easily go boating, fishing, and more. If water isn't your thing, though, don't worry. There are plenty of parks and nature preserves for walking, hiking, and biking.

Where is the best place to retire based on cost of living? Some would argue that it's Jacksonville because its cost of living is six percent lower than the national average and there's no state income tax. Add in its high-quality healthcare options and several vibrant retirement communities, and it's easy to see why this Florida city is quickly becoming Miami's rival.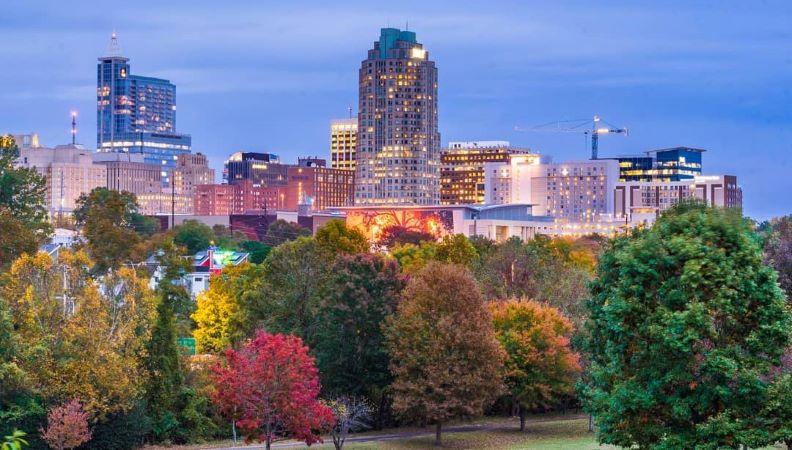 Raleigh, North Carolina
(Source: Visit Raleigh via Facebook)
Average home value: $433,100
Average rent (one-bedroom): $1,625
State income tax: 5.25% (all Social Security income is exempt)
Weather: Average highs: 51-89°F
Nearest airport: Raleigh-Durham International Airport
Raleigh, North Carolina, is one of the fastest-growing cities in the country! Its diverse and energetic nature is shown throughout more than 200 parks and a 152-mile greenway for hiking and biking. And retirees who still want to experience distinct seasons will appreciate the climate in Raleigh, with winter lows no colder than 30 degrees and milder summers than places like Florida, Arizona, and Nevada.
As part of
North Carolina's Research Triangle
(which includes Duke, North Carolina State, and UNC - Chapel Hill), Raleigh is a science and technology hub that's drawing young professionals and students alike.This allows retirees the opportunity to enjoy a multi-generational, intellectual environment with a healthy economy.
Raleigh is also one of the best places to retire for seniors who love a thriving cultural scene, with live music, art galleries, beer gardens, and restaurants. It's two hours from both the mountains and the beach, which means easy access to a slew of outdoor activities.
Pro Tip:
While you're exploring destinations for your next home, here's a primer on aging-in-place features to look for that will help
make life safer and easier in retirement
. And since it's also never too soon to start planning your move — especially if you've lived in the same home for many years — here's a thorough
moving checklist
to help you keep track and reduce stress along the way to your new life in retirement.
Ready to get a move on? Contact PODS to have a
portable moving and storage container delivered
right to your doorstep. PODS will not only store and deliver all your belongings in a safe manner, but they can also
refer you to local packing and loading assistance
to help with the heavy lifting along the way.
LB Gabriel is a freelance writer who lives with her husband, daughter, and Golden Retriever in Memphis, TN. A frequent PODS Blog contributor, when she's not on a deadline, you can find her on a tennis court or golf course.
Editor's note: For ease of reading, monthly rental prices were rounded to the nearest $25 and home values were rounded to the nearest $100.
Get a Quote
Choose the service you need
Comments
Leave a Comment
Your email address will not be published. Required fields are marked *