Retiring in Hawaii: Making the Aloha State Home in 2023
Is Hawaii a good place to retire? Absolutely! Who wouldn't want to spend their golden years on a tropical island in paradise? From providing a pleasant climate with breathtaking views to a variety of great healthcare services and cultural activities, the unmistakably beautiful "Aloha State" of Hawaii is a dream location for putting down roots. Here's what we think you should know before going from tourist to resident and officially retiring in Hawaii.
What are the benefits of retiring in Hawaii?
The state of Hawaii offers the perfect getaway from the ordinary hustle and bustle of life, with beautiful landscape views of coastal areas, rainforests, and mountains. Sounds like a pretty great atmosphere to enjoy your golden years, right?

Another main benefit for retirees moving to Hawaii is that social security retirement benefits and public pensions are not taxed. This will allow you to keep some extra money to the side! Because Hawaii draws in so many retirees each year, beautiful and active senior living communities can be found all across the state.
Retiring in Hawaii – FAQs
Q: How much do you need to retire in Hawaii?
A: That number depends on your specific lifestyle, of course, but generally speaking, to live comfortably in Hawaii, you would need at least $80,000 to $100,000 for a single person and around $125,000 to $150,000 for a family per year, according to Ben Waterman, co-founder and COO of Strabo, a global consumer portfolio tracking platform.

Q: Is it a good idea to retire to Hawaii?
A: With beautiful views, so many fun things to do, friendly people, lots of retirement communities, and more, Hawaii is a great place to call home in your golden years!

Q: Can you live in Hawaii on Social Security?
A: Knowing how to retire in Hawaii means knowing how to meticulously manage your post-retirement funds. With careful budgeting and a few compromises when it comes to housing and location, it may be possible to live in Hawaii off of Social Security alone.

Q: Can you live in Hawaii with $3,000 a month?
A: That depends on several factors, such as your individual lifestyle, specific living expenses, location, and whether or not you're retiring in Hawaii on a budget. Generally speaking, though, $3,000 a month may be a tight squeeze. For example, according to MIT's Living Wage Calculator, it would not be possible for an individual without children to live in Honolulu County on $3,000 a month, taking into consideration typical living expenses.

Q: Do retirees pay income tax in Hawaii?
A: Hawaii is moderately tax friendly toward retirees, as it does not tax income from Social Security or public pensions. However, the state does tax income from retirement savings accounts and private pensions.
Retiring in Hawaii – Pros and Cons
Hawaii is the only state in the U.S. made up of islands, and the major ones consist of the Island of Hawai'i (Big Island), Kauai, Oahu, and Maui. Each of these islands have their own special qualities, along with their own drawbacks. Most people are drawn to Hawaii's islands because of their ideal warm temperatures year round and picturesque landscapes, yet there is so much more to these places than meets the eye. Take a look at both the major pros and cons you can expect to experience when retiring in Hawaii.
Pro: Top-Tier Healthcare Facilities
Quality healthcare is very important for retirees, and in Hawaii, there are a variety of medical facilities and services that are dedicated to providing the best possible care. Some of these facilities include The Queen's Health System and the Maui Memorial Medical Center, both with many primary care physicians who are highly trained in caring for elderly patients, in particular.
Con: Island Fever
For mainlanders looking to move to and retire in Hawaii, you may find yourself in another part of the world, behind the wheel of a large automobile, with a beautiful house, and a beautiful wife. And, you may ask yourself, "Well, how did I get here?"

Forgive the Talking Heads reference, but we feel it's apt. Mainlanders retiring in Hawaii may experience what locals call "island fever," or "rock fever." This is basically homesickness turned up to 11. Hawaii is a gorgeous place, but it is very isolated from the rest of the world. Most of your everyday needs (groceries, gas) need to be shipped in from overseas, which drives up prices, and the brands you trust most may not be available. It also means that to get away, you're a good five-hour flight away from Los Angeles and the rest of the continental U.S.

It can get lonely. You can feel anxious and claustrophobic. And it often leads to mainlanders spending only a year or two on-island before moving back to more familiar soil. The fix? Know what you're getting into beforehand. If you have the flexibility, try an extended vacation or renting a place for a year on-island to see how you fare before committing long-term.
Pro: Natural Beauty and Warm Weather Year Round
The diverse landscapes of Hawaii — such as the magnificent volcanoes, vast rainforests, and crystal-clear beaches — provide retirees with a captivating view of their surroundings. The state's numerous outdoor recreation opportunities, including swimming, biking, and golf, also make it an ideal choice for people looking to get active and experience a stress-free retirement. And to top it off? The warm climate of Hawaii's islands consists of year-round temperatures ranging from 75 degrees Fahrenheit to 85 degrees Fahrenheit.
Con: Extreme Weather Events
While Hawaii is best associated with its beautiful weather, there are threats of extreme weather due to the state's geographic location in the ocean. The hurricane season usually runs from June 1 to November 30, so it's always important to be prepared and replenish your emergency supplies when needed.
And did we mention volcanoes? The most active volcano in Hawaii is Kilauea, where the gasses and particulate matter of the vents release VOG (volcanic smog) into the air. If you're planning on moving to the Aloha State, it's important to check out the USGS flow hazard zones map to find out which areas may be affected most.
Pro: Senior-Friendly Communities
The state of Hawaii places great importance on its senior-friendly communities, which helps provide that sense of support and community to retirees. There are also numerous home care agencies in the state that can help patients with their daily needs and medication management, so they still have a sense of independence.
Con: Limited Public Transportation
Although Honolulu does have a good public transportation system, there are only a few big cities outside of the capital, which makes public transportation in the state very limited overall. The islands of Maui, Oahu, and Kauai have their own bus system, but you will probably still need a car to truly be able to travel and explore.
The Best Places to Retire in Hawaii
No matter which of the islands in the Aloha State you end up on, there is something for everyone in each city, town, or neighborhood. From beautiful views to vibrant downtown areas to local activities and more, here are some of the best places to spend your golden years in Hawaii. Grab your Mai Thais and peruse the best towns to retire in Hawaii.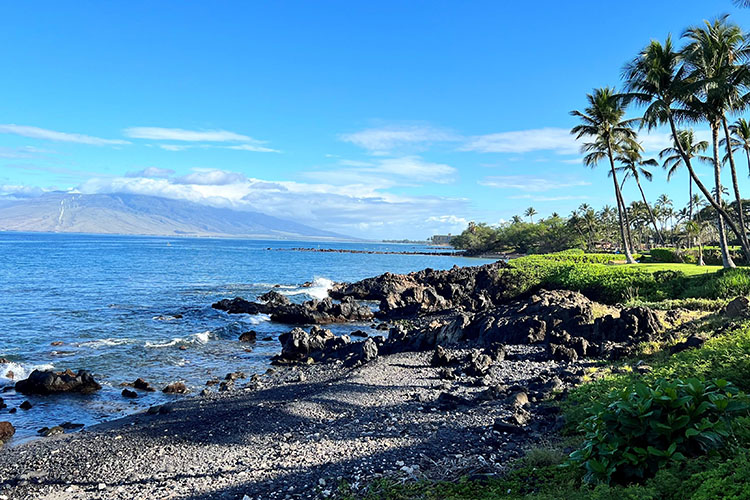 1. Wailea, Maui
Average rent (one-bedroom): N/A
Median home sale price: $1,630,000
According to Niche, Wailea is currently the best place to retire in Hawaii, with good reason. This area is known for its beautiful beaches and natural beauty, and it also has some of the best views of the Pacific Ocean.
There are plenty of things to do in this area, whether you want to explore the local culture or enjoy the sun. There are lots of hiking trails that are ideal for nature lovers, as well, such as the Wailea Beach Path, the Wailea Oceanfront Boardwalk Trail, and the Pu'u Olai.
2. Maunawili, Oahu
The valley surrounding Maunawili features state-of-the-art views with a tranquil environment, making it an ideal place for those who prefer living somewhere a bit more secluded. You can easily head over to Kailua Town, however, for its local shopping and dining establishments or take a break to enjoy some sun at Kailua Beach Park.
3. Honolulu, Oahu
Honolulu, Hawaii's capital, is an ideal city for those seeking island charm, culture, and so much more. Its diverse neighborhoods offer medical services nearby, as well as assisted-living facilities such as Kapiolani. Those who live in the more expensive region of Kahala can enjoy shopping at the Kahala mall or the Waialae Country Club, along with the beach at Kaalawai, which is a great place to see the sunset!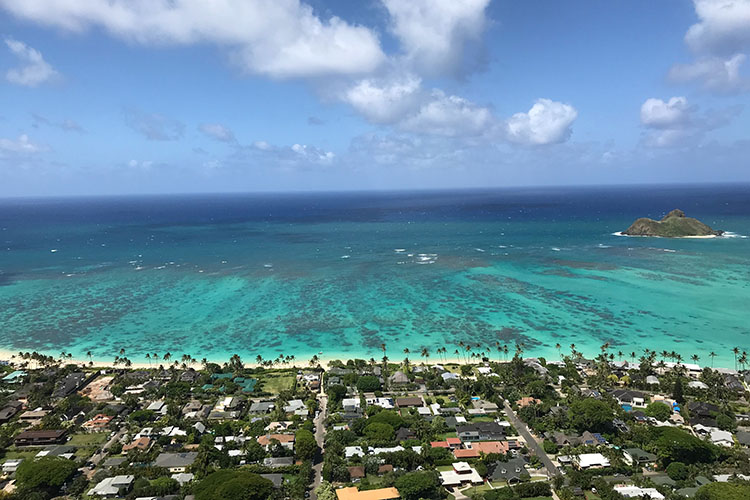 4. Kailua, Oahu
The town of Kailua is located about 30 minutes from both Honolulu and Waikiki, and it's a great place for people who prefer to walk or bike to get around. World-class beaches are in the area along with many weekly farmer's markets. Fun fact: Former president Barack Obama had a house here.
5. Hilo, Big Island
One of the Big Island's most affordable places to live is Hilo, which offers a moderate cost of living and is considered by many as the cheapest place to retire in Hawaii.
In addition to having plenty of shopping opportunities, the city of Hilo also has a variety of cultural activities that can keep you busy. Some of these include art galleries, museums, and events held at the local University of Hawaii.
If your Hawaii dream turns out to be not what you had in mind, PODS is offering up to 30% off moves from Hilo at the moment. Visit PODS.com/Hilo for more information.
6. Pearl City, Oahu
The Pearl City neighborhood is a suburban area that features many of the same features that you would expect from a place on the mainland, such as schools, restaurants, and stores. However, it's also located about 20 minutes away from downtown Honolulu, which makes it an ideal location for people who are looking to visit the city's various attractions.
7. Mililani, Oahu
Located in the central part of Oahu, the town of Mililani is known for its well-designed residential areas, along with its quality recreational facilities. In addition, it is considered to be an inexpensive area compared to other parts of Oahu, such as Honolulu.

There's plenty to do in and around Mililani, such as teeing up at the nearby Mililani Golf Course or exploring the town of Haleiwa, a short drive away on Oahu's North Shore. You'll also find surf shops, food trucks, and other establishments in the area.
8. Kahului, Maui
Since it's the commercial center of Maui, Kahului has a more hectic feel compared to other areas on the island. But if you live in this area, you can easily access all of the attractions that Maui has to offer, such as the airport, hospital, and local grocery stores. Making your home in this area also puts you right in the middle of the island, which makes it easy to get around quickly.
9. Waimea, Big Island
Located on the Big Island of Hawaii, Waimea is known for its paniolo, or Hawaiian cowboy, culture. It's also home to the headquarters of the Canada-France-Hawaii Telescope and the W.M. Keck Observatory. And each year, the beautiful Cherry Blossom Heritage Festival proves to be a hit among local residents.

Interestingly, because of the high elevation in Waimea (2,600 miles above sea level), you can expect to experience some cooler temperatures throughout the year, particularly in the wintertime.
10. Kapa'a, Kauai
Compared to other islands, Kauai is quieter, which is great for people looking to get away from the hustle and bustle of some of the busier areas. On the East Side of Kauai, there's Kapa'a Town, which is home to the Kinipopo Shopping Village and one of the best places on the island to live, if you love to shop. Residents in the area can also look forward to the first Saturday of every month, where they can find live music, crafts, food, and more in Old Kapa'a Town.
The local shopping center at Wailua Kai is home to several restaurants and a variety of stores, and at Coconut Marketplace, you can find art pieces, jewelry, Hawaiian souvenirs, antiques, and more.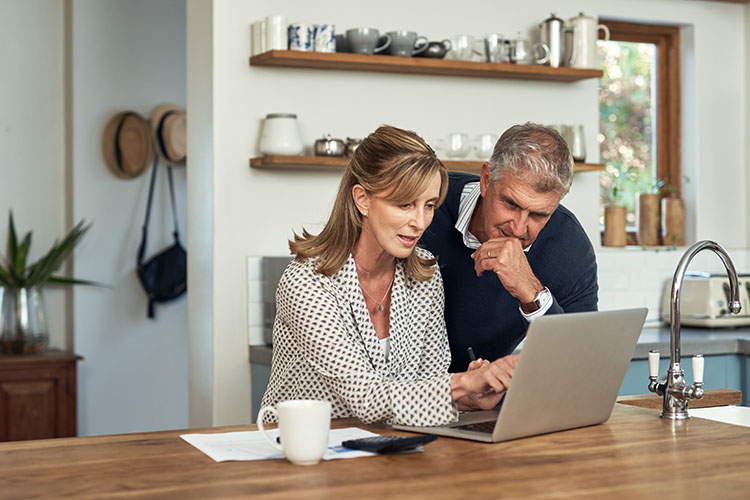 How Much Money You Need To Retire in Hawaii
If you're looking for a hard number, you should start with your pre-retirement salary. According to NerdWallet, you want to aim to save about 10-15 percent of your pre-tax income annually before you retire to maintain your standard of living. However, depending on where you've been residing, that standard of living could be vastly different from the standard of living in Hawaii. How much you end up with depends on when you started and how much you saved, as well. And how much you need to live comfortably in Hawaii, specifically, depends on your personal lifestyle preferences.
The good news is that, in addition to all of the great living perks in Hawaii catered toward retirees, the state's tax incentives are also designed to help people settle into retirement comfortably. The state does not tax the income generated from Social Security, which means retirees can keep a better hold of their full income without having to pay state taxes.
Aside from tax-exempt Social Security income, Hawaii also offers other tax benefits to retirees, such as low sales tax rates. Compared to the U.S. average sales tax rate of around 6.44 percent, Hawaii has one of the lowest rates out of all the other U.S. states at 4.44 percent.
When comparing similar retirement destinations to Hawaii, such as Florida, though, you may be surprised to learn that Hawaii's cost of living is still quite a bit more expensive. Compared to Florida's more affordable cost of living index of 103.1 (which is still above the U.S. average), Hawaii's cost of living index is a whopping 165.7.
A key factor in this drastic cost of living difference is housing. While Florida is known for its relatively affordable housing, this is Hawaii's drawback, as the housing prices are much more expensive, even in areas like Hilo. The average home price in Hawaii is $842,900 compared to around $392,900 in Florida.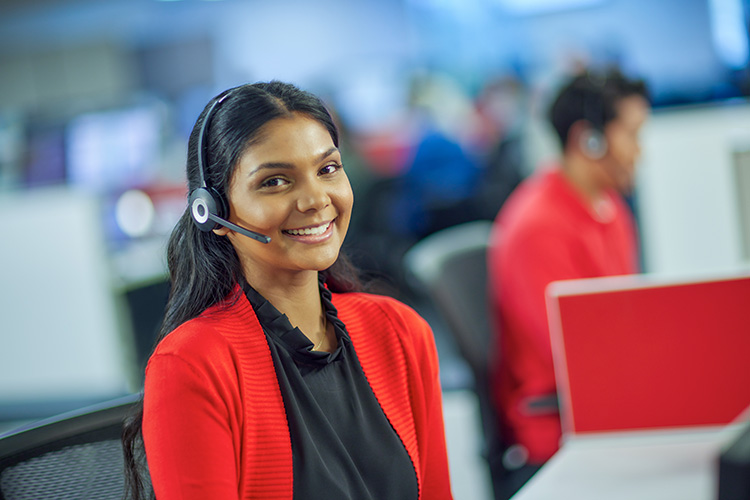 Retiring in Hawaii: Making the Move With PODS
Moving to and from Hawaii with PODS gives you local expertise and flexible, built-in storage. There are a few details to cover when you choose to move to Hawaii with PODS, and our team of Hawaii is ready to assist. Call (866) 504-4322 to get started.
Editor's note: For ease of reading, monthly rental prices were rounded to the nearest $25 and home values were rounded to the nearest $100.
Get a Quote
Choose the service you need
Comments
Leave a Comment
Your email address will not be published. Required fields are marked *