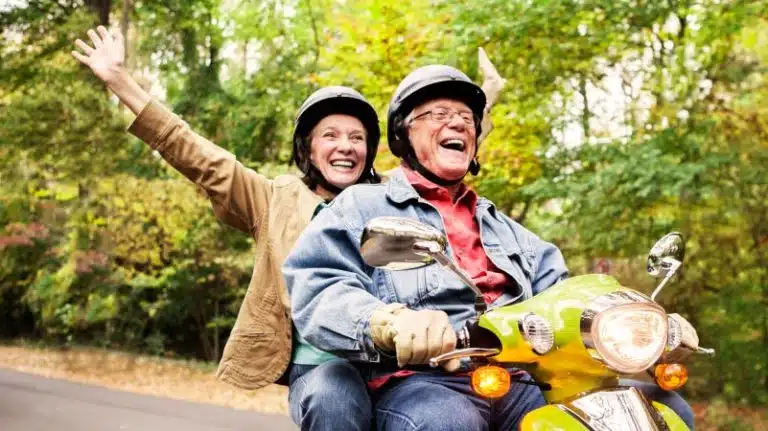 Go Ahead, Make the Move: Best States for Retirement in 2023
Retirement evokes images of the sweet life — sipping coffee on the veranda, enjoying long lunches with friends, going to see a movie whenever you feel like it, or inviting neighbors over for a margarita to watch the sunset from your beach house. But where is that beach house exactly? And can you enjoy that veranda year-round? To find your answers, you'll have to explore the best states for retirement.

As you think about shifting from work to play, you may be wondering what states rank as the best states for retirement. It's only natural — this is an important time in your life you've fantasized about for years. You want to get it right. Now is an ideal time to start planning your retirement, and part of that process may be choosing to relocate to a state where the weather meets your needs, you can afford a perfectly sized house, and recreational activities, healthcare, and other costs are in line with your overall retirement budget.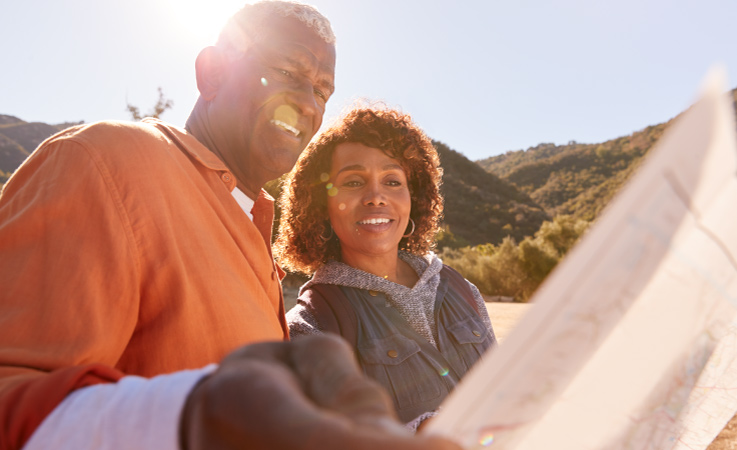 What are the 10 Best States to Retire in 2023?
If you're ready to enjoy that sweet retiree life and you want to get a move on, here are the best states for retirement according to Credit Karma:*
1. Florida
2. Delaware
3. Wisconsin
4. South Dakota
5. Hawaii
6. Maine
7. Michigan
8. Pennsylvania
9. Iowa
10. Oregon
*Credit Karma studied data from a number of published reports and evaluated each state considering 21 factors, including financial concerns like cost of living and annual healthcare costs, as well as living conditions such as weather, access to care, and risk of isolation.
We're going to take a deeper look at each of these top 10 states, but first let's answer a few other questions that may be on your mind.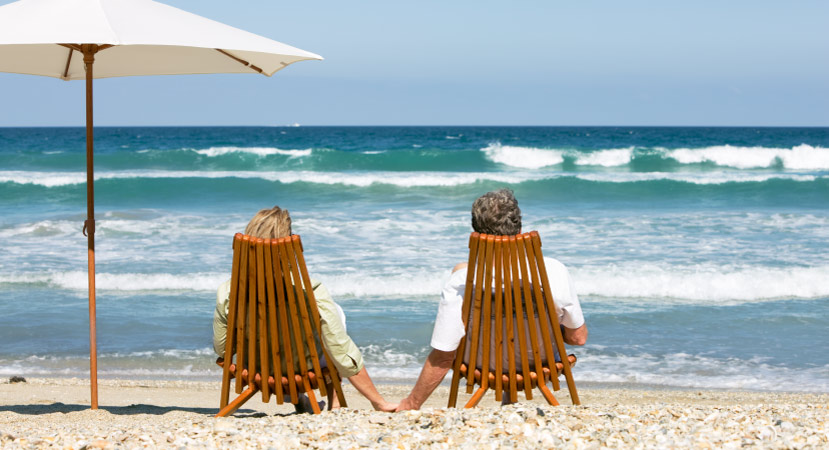 5 Best Mild Climate States for Retirement
You may have noticed that most of the states on our list of 10 best states to retire in 2023 aren't necessarily "warm" places to live. While living in a sunny state isn't for everyone, we know there are still plenty of retirees looking for a hot spot to land. These are the 5 best states for retirement with mild weather, along with their overall rankings on the Credit Karma list:
1. Florida (best overall)
2. Hawaii (5th overall)
3. Alabama (11th overall)
4. Virginia (12th overall)
5. North Carolina (22nd overall)
Best States to Retire in 2023 FAQ
Q: What are the most tax-friendly states for retirees?
A: According to SmartAsset, seven states are "Very Tax Friendly" for retirees. These states have friendly property, sales, estate, and inheritance tax rates. They also have either no state income tax, no retirement income tax, or a substantial tax deduction on retirement income.
1. Alaska*
2. Florida*
3. Georgia
4. Mississippi
5. Nevada*
6. South Dakota*
7. Wyoming*
*No state income tax
Q: What are the 3 states that don't tax retirement income?
A: There are actually four states — Illinois, Mississippi, New Hampshire, and Pennsylvania — in which retirement income is exempt from taxation (including income from Social Security, pension, 401[k], and IRA). Note that New Hampshire does have a 5 percent tax rate on investment income (dividends and interest earned), as of 2023, but that will be phased out, starting in 2024. There are also eight other states, in addition to New Hampshire, that have no state personal income tax.
Q: What states do not tax pensions and Social Security?
A: This one's a big one for retirees when it comes to where to retire. Most states — plus the District of Columbia — do not tax Social Security benefits. And the 15 states listed below don't tax pension income:
1. Alabama
2. Alaska*
3. Iowa
4. Florida*
5. Hawaii
6. Illinois
7. Mississippi
8. Nevada*
9. New Hampshire*
10. Pennsylvania
11. South Dakota*
12. Tennessee*
13. Texas*
14. Washington*
15. Wyoming*
*No state income tax. Note that New Hampshire does have a 5 percent tax rate on investment income (dividends and interest earned), but that will be phased out starting in 2024.
Q: What states don't tax your 401K when you retire?
A: There are just three states that don't tax distributions from 401(k) plans, IRAs, and TSPs (Thrift Savings Plans) — Pennsylvania, Mississippi, and Illinois. Additionally, there are nine states that don't impose a state income tax — Alaska, Florida, Nevada, New Hampshire, South Dakota, Tennessee, Texas, Washington, and Wyoming. Note that New Hampshire does have a 5 percent tax rate on investment income (dividends and interest earned), as of 2023, but that will be phased out, starting in 2024.
Q: What are the best states to retire in 2023 financially?
A:
"Cost of living" is used to determine the affordability of a region. It takes into account healthcare, groceries & food, housing, transportation, etc. Now, there's a lot to consider when choosing your retirement home — from weather and quality of life to taxes and cost of living. But if we're looking at the cost of living alone, these 10 states rank as the best for retirement according to
Credit Karma
, with Mississippi topping the list as the best state (financially) to retire in.
1. Mississippi (Important note: Older residents in Mississippi have a higher risk of social isolation. Poverty and food insecurity are also more common here.)
2. Oklahoma
3. Kansas
4. Alabama
5. Georgia
6. West Virginia
7. Missouri
8. Indiana
9. Iowa
10. Tennessee
Q: What is the best state to retire in according to the U.S. News & World Report?
A:
According to the
U.S. News and World Report
, as of 2022-2023, the top two states to retire are Pennsylvania and Florida, based on cities in these states holding the top four spots on their list. These states made our list, as well, though not necessarily in that order.
Top 10 Best States for Retirement in 2023
As important as they are, tax rates aren't the only thing to consider when finding the right state to retire in. Let's dive into our top 10 list and see why these states are the best states for retirement in 2023.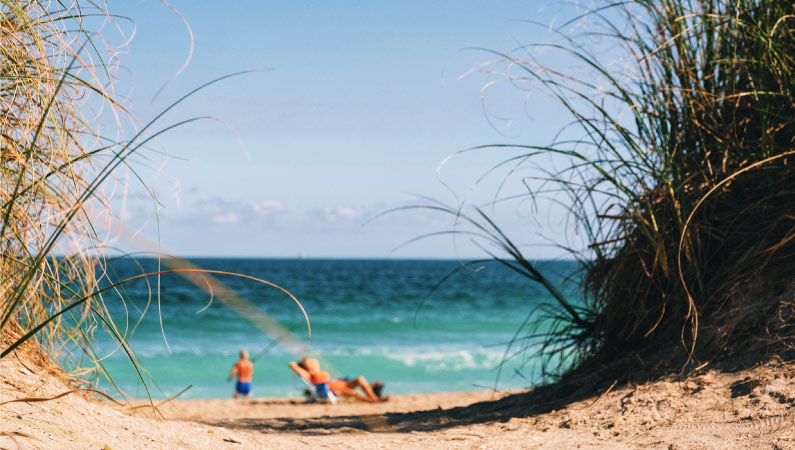 1. Florida
Once again, Florida leads our list of best states to retire, as it's one of the most affordable places for retirees. Why? Florida is a "very tax-friendly state" with no state income tax and no tax on pension income — which is great for people who want to enjoy their retirement fund to its fullest potential. The cost of living is 3.1% more than the national average, but the state doesn't have estate or inheritance taxes either, another plus. And as a bonus, the average healthcare costs in the state are also below the national average spending per capita.
Florida has a thriving senior community with plenty of recreation for retirees, including fantastic beaches, beautiful natural attractions like freshwater springs, and some of the best golf courses in the country. The top three best places to retire in Florida are Pelican Bay, Highland Beach, and Siesta Key, according to Niche.
However, you also have to consider its weather and climate. Florida is known as The Sunshine State and, while it does offer warmer winter temps than most other parts of the country, it also experiences hot, humid summers as well as tropical storms, hurricanes, and tornadoes.
2. Delaware
Delaware may be small, but it's got a lot of character. This northeast coastal state is chock full of charming little towns with plenty to keep you busy in your retirement. From Atlantic Coast towns like Rehoboth Beach to quiet, suburban Greenville, you'll find what you're looking for in Delaware. Not to mention, the state's close proximity to other large metropolises (Baltimore; Washington, D.C.; and Philadelphia, to name a few).

While the cost of living is a bit higher in Delaware than the national average, the state income tax is relatively low, and there's no state or local sales tax. Residents also enjoy solid access to healthcare and a lower risk of social isolation.

If you enjoy cozying up to a fire in the winter, you'll have plenty of opportunity with Delaware's long, snowy winters. And don't worry if the cold isn't your thing, The spring and autumn months in Delaware are gorgeous, and the summers are mild.

Niche lists Bethany Beach, Rehoboth Beach, and Lewes as the top three best places to retire in Delaware, so be sure to check those out.
3. Wisconsin
A great local cheese selection isn't the only reason you should consider retiring to Wisconsin. This midwestern state is also known for its friendly residents, abundance of watersports and activities, beautiful nature, year-round festivals, and solid healthcare access (to name a few). Niche ranks Elm Grove, Thiensville, and Williams Bay as the top three places to retire in the state, but if you prefer more big-city amenities, you'll want to explore Milwaukee and Madison.

The cost of living is about 10% lower than the national average, with housing costs being especially affordable at more than 20% below the national average. Unfortunately, state income taxes are on the higher end and, if you're a year-round resident, the same portion of your annuity and pension income that's taxed by the Fed will likely be taxed by the state.

Keep in mind, as well, that Wisconsin is one of the coldest states in the country, with brutal winters and the risk of blizzards and flooding. The state receives an average of 48 inches of snow annually (nearly double the national average) and experiences 160 days with nighttime temperatures falling below freezing. Just make sure you're stocked up with provisions and have plenty of firewood before winter hits. On the plus side? You'll get to experience all four seasons and enjoy nice, warm summers.
4. South Dakota
If you're a fan of history, water activities, fishing, hunting, majestic vistas, and small-town vibes, then South Dakota may be the place for you. This midwestern state in the Great Plains offers its residents all of the above, plus a low cost of living and no state income tax.
With four distinct regions to choose from, it's easy to find your perfect place in SD. For the history buff, we recommend the West Region, where you can explore Mount Rushmore National Memorial, Black Hills National Forest, and Crazy Horse Memorial. Water lovers should check out the Central Region, where they can live life to the fullest on the "Mighty Mo" (local speak for the Missouri River). The Northeast Region is "hunting country," with all-inclusive lodges, but you'll also find wineries, as well as casinos and the live entertainment and amenities that accompany them. For culture, fine arts, shopping, and dining, head to the Southeast Region and the state's largest city, Sioux Falls.
Two not-so-fabulous aspects of living in South Dakota? The long, bitter winters (167 days of below-freezing temperatures at night, on average) and the low population — though this may be a pro for some. If you're looking for big-city amenities and bustling crowds, South Dakota is not the place for you.
Interested in retiring in South Dakota? Start by exploring Niche's top three best places to retire in the state — Milbank, Deadwood, and Hot Springs.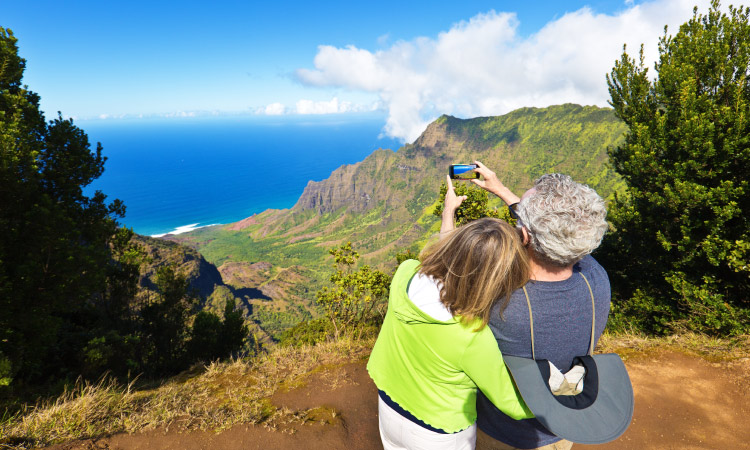 5. Hawaii
It's not hard to imagine why Hawaii is considered one of the best states for retirees. The weather is amazing year-round, residents have access to incredible beaches and lagoons, freshwater swimming holes, tropical mountain forests, and an abundance of fresh, local food — what's not to love? To top off the pros list, Hawaii ranks number one for health care access, and there's no tax on Social Security or pension income — important factors to consider when planning your retirement.

What are the cons, you ask? To start, Hawaii has the highest cost of living in the nation, as well as a state income tax that can be pretty high, depending on your income bracket. Because it's so far removed from the rest of the country, visits home can be quite expensive. Moving there in the first place is much more involved than a typical move within the contiguous United States. And, finally, if you're retiring on the Big Island, there's the risk associated with living near four active volcanoes (that's right, four!). Other than that? Hawaii is pretty fantastic!

Niche ranks Wailea (on Maui), Maunawili (on Oahu), and Honolulu (on Oahu) as the top three places to retire in Hawaii.
6. Maine
Charming coastal towns with an easygoing New England vibe, abundant forests, active community of seniors, and local seafood to make your mouth water? Yep, that's Maine. You can't get there from here (or so the saying goes). But this popular state is a magnet for skiers, sailors, and nature-loving folk alike. If you're looking for quiet solitude, you'll find it here, along with impressive local art and culinary scenes (in cities like Portland, Lewiston, and Bangor). Maine also offers a lower cost of living than the national average, and there's no state tax on Social Security income. On the flip side, state income taxes (Social Security aside) and property taxes are relatively high.

Aside from the local dining and art scenes, you may find less entertainment opportunities than you'd like, as well; if you're looking for the big-city life, you won't find it here. This state is also the least diverse in the country, with nearly 94% of its residents identifying as white. And finally, the winters are (you guessed it) harsh. Luckily, they're used to it up here. The roads are well plowed and life goes on — albeit while wearing a few more layers of merino wool.

According to Niche, the best places to retire in Maine are Camden, Bar Harbor, and Falmouth Foreside.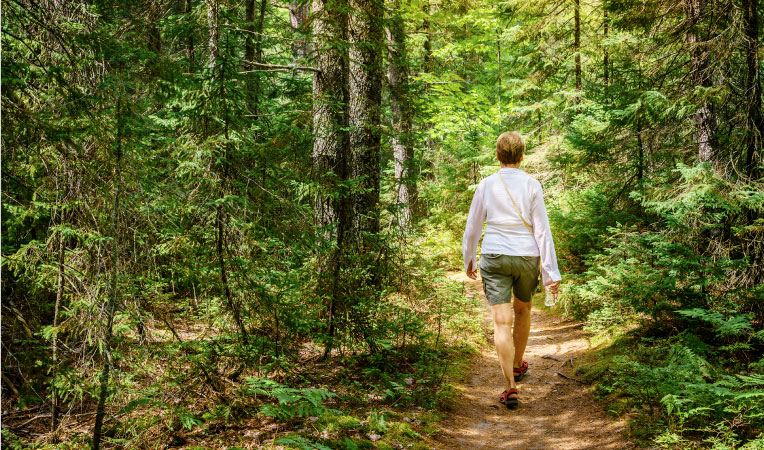 7. Michigan
There are many reasons to put Michigan on your short list for retirement states. Low cost of living, affordable homes, a relatively low income tax rate — not to mention the gorgeous scenery. The Great Lakes State comprises two peninsulas surrounded by — you guessed it — the Great Lakes. You may be surprised to learn, however, that there are actually a variety of landscapes across Michigan. From beaches and dunes to forests and wetlands, the Great Lakes State is so much more than the nickname implies. And while the more popular cities may be Detroit, Grand Rapids, and Ann Arbor, there are plenty of charming little towns throughout the state that are absolutely perfect for retirees (as long as you don't mind the cold). According to Niche, the three best places to retire in Michigan are Charlevoix Township, Ford River Township, and Pleasant Ridge.
8. Pennsylvania
With no tax on retirement income, a cost of living below the national average, affordable housing, and a relatively low state income tax rate compared to other states in the Northeast, Pennsylvania is definitely a contender for one of the best states to retire to. History buffs will delight in the many historic sites and buildings dating back to the 18th and 17th centuries. If you're more of a nature-lover, there are 86,000 miles of rivers and streams, over 6,700 miles of trails, 22 ski resorts, and 124 free state parks where you can hike, bike, and ski to your heart's content. And if you've even wanted to explore the Appalachian Trail, that's here, too! Additionally, Pennsylvania's cities are home to world-class museums, art, dining, breweries, and more pro sports teams than you can shake a stick at. Moving to Philadelphia or Pittsburgh, in particular, will provide plenty of opportunity for big-city living, if that's what you're looking for.
It's important to note, though, that Pennsylvania experiences harsh winters with lots of snow, and the state is known for having bad traffic in general — both reasons why driving here can be difficult. There are also additional taxes to consider. For instance, municipalities and school districts can impose an additional tax on residents, called a local Earned Income Tax (EIT).
According to Niche, the best places to retire in Pennsylvania are Penn Wynne, Spring House, and Shrewsbury.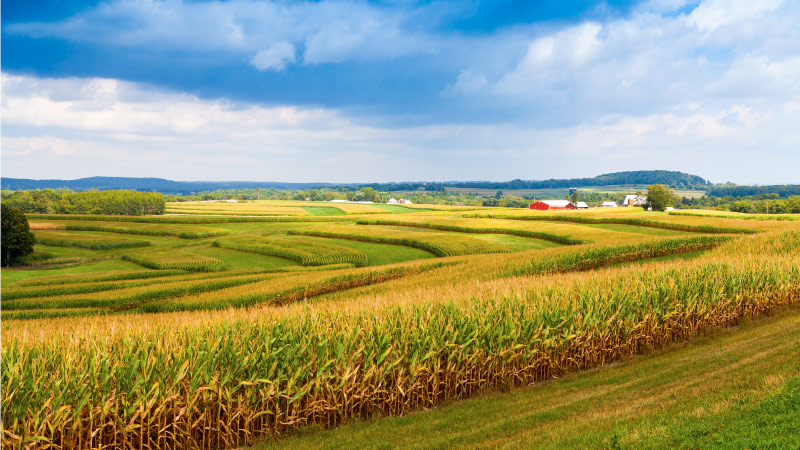 9. Iowa
Iowa has the fifth lowest cost of living in the country, according to U.S. News & World Report, at nearly 20% below the national average. And the housing prices are some of the most affordable on our list. The state's crime rate is also lower than the national median (maybe due to that famous "Midwestern nice" we've all heard about). And unlike some other states on this list (we're looking at you, Pennsylvania), gridlock traffic is pretty much unheard of in Iowa.
If you're a city-dweller at heart or just looking for some culture, check out Des Moines, Cedar Rapids, Sioux City, and Davenport. Outside of these, "small-town feel" is the name of the game. According to Niche, the best places to retire in Iowa are Clear Lake, Cresco, and Spirit Lake.
Like many midwestern states, Iowa is known for its sprawling fields and rolling hills, perfect for a Sunday afternoon drive. What you may not know is that Iowa is also home to a variety of natural wonders. You can explore the Maquoketa Caves State Park and Crystal Lake Cave, canoe down the Iowa River, soak in the view from Pikes Peak State Park (the best lookout in the state), and swim in the clear, blue waters of Spirit Lake (formed 13,000 years ago from melted glaciers). You'll experience all four seasons here, with the hottest average temperature reaching about 84 degrees in July and the coldest average temperature dropping to around 10 degrees in January. It's nicest in the spring and fall (like most parts of the country).
10. Oregon
Like Delaware, Oregon has no state or local sales taxes, and Social Security income is exempt from the state income tax. Portland is the most populous city in Oregon (by a long shot), with around 635,000 residents. Famous for "keeping it weird," Portland is also known for its local coffee shops, craft breweries, live music scene, and socially and environmentally conscious locals.
Oregon is a coastal state with sandy beaches, steep cliffs, and everything in between. Some residents complain about the frequent cloudy drizzle common to the state, but most dedicated locals claim it's all worth it for the gorgeous summers. A quick jaunt in a car will take you to Mt. Hood for skiing, sledding, and snowshoeing in the winter, or camping and hiking in the summer. The property tax rate in Oregon falls right about in the middle when compared to the other 49 states.
Aside from Hawaii, Oregon has the highest cost of living on our list. The state also averages 30 fewer sunny days than the country overall (which can bum some people out). Still, it's a gorgeous place to live, where roses seem to grow effortlessly, the winters aren't that cold, and your local café really does make the best brew. According to Niche, the best places to retire in Oregon are Harbor, Gearhart, and Lincoln Beach.
Other Popular Retirement States
There are as many opinions on retirement as there are places to retire — especially in a country as large and diverse as the United States. For example, WalletHub ranked Virginia as the best state to retire in its 2023 study, followed by Florida, Colorado, Wyoming, and Delaware. Why Virginia? WalletHub's methodology evaluated quality of life, affordability, and health care using 47 metrics. Virginia ranked 11th for both quality of life and health care, and 16th for affordability. Even Florida (4th in quality of life and 9th in affordability) came in 28th in health care, enough to push the Sunshine State into 2nd place.
Worst States for Retirement
If you're wondering which states not to retire in, according to
Credit Karma
, the five worst states for retirement are Mississippi, Alaska, New York, New Mexico, and Louisiana. Here are some of the reasons why:
Alaska has a high cost of living (
116.5
), including high costs for in-home care and assistance, community and assisted-living facilities, and nursing homes. The weather here is least desirable, and only
13.9 percent
of Alaska's population is 65 or older.
Mississippi and New Mexico have low costs of living (
78.7
and
88.4
, respectively), but older residents have a high risk of social isolation. There's also a prevalence of food insecurity and higher poverty rates in these states. To top it off, New Mexico taxes Social Security benefits, though the state does provide a deduction that can lower the tax obligation for Social Security income.
Finally, while New York doesn't tax Social Security income, it does have a high cost of living (
121.5
), as well as expensive housing and senior healthcare costs.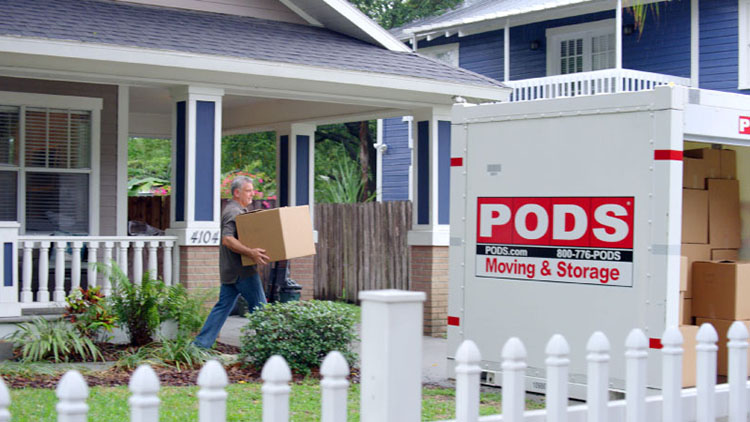 Getting Ready to Make the Big Move
While affordability and tax burden are sensible things to consider when choosing a retirement destination, there are always other factors to consider, such as where your children and grandkids are living. And — say you end up retiring in Maine — you could always become a snowbird and travel to Georgia or Florida for the colder months. Just something to think about!

But regardless of where you decide to move, you'll inevitably need to figure out the ins and outs of how you'll get there. If the days of DIYing it with a moving truck are behind you, consider using portable moving and storage containers. PODS will deliver a container straight to your driveway, where you can take all the time you need to pack your things up. The best part? If you need help with the lifting and loading, PODS can refer you to local packing and loading help. Once everything is loaded and ready to roll, PODS will pick up your container and drive it to your new home, so you can enjoy the journey to your new retirement state and dream home. You deserve it!

Check out the PODS Blog for everything moving and storage — from packing tips and neighborhood guides to decluttering and downsizing, we've got you covered.
Karen Dybis is a freelance journalist and a frequent contributor to the PODS Blog. Her work has appeared in Time magazine, U.S. News & World Report, The Detroit News, and more.

Editor's note: For ease of reading, monthly rental prices were rounded to the nearest $25 and home values were rounded to the nearest $100.



Get a Quote
Choose the service you need
Comments
Leave a Comment
Your email address will not be published. Required fields are marked *