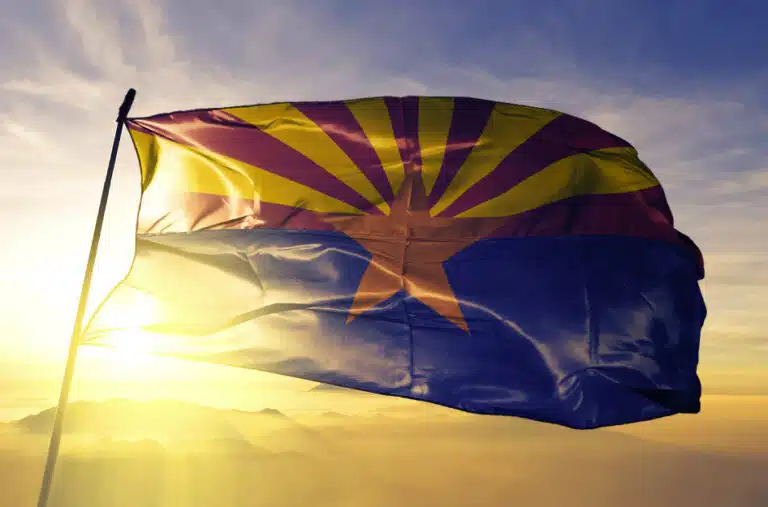 Catch Rays in the Best Small Towns in Arizona
With warm weather year round, the natural desert-mountain beauty, and some of the most stunning sunsets in the entire country, it's no surprise that so many people are drawn to scenic Arizona. Whether you are just starting a family or getting ready to retire, Arizona is the place to be!
With an average of about 300 sunny days per year, Arizonans enjoy the outdoors year-round. Hiking, climbing, and trailing The Red Rocks of Sedona and the Petrified Forest are some of the top attractions and things to do in the entire state. And of course, you have the Grand Canyon in the north.
As one of the top moving destinations for many throughout the country, Arizona is currently ranked #5 in the nation for numeric population growth. From July 2021 to July 2022, Arizona received about 90,000 new residents according to the U.S. Census Bureau. And the market is taking notice: home values in cities like Phoenix increased to $445,000 in recent years, and in turn, small towns in Arizona are seeing growth as residents flock outside the big city limits.
Big Arizona Cities vs. Small Arizona Towns
With the hustle and bustle in big cities like Phoenix and Tucson, it's no surprise that many are opting for small-town charm instead. While large metros offer convenient amenities, generally have plentiful jobs, and make traveling easy, it's hard to beat the quiet life offered in small-town America. 
And the best small towns in Arizona offer that in abundance. From mountain communities and desert towns, to places of unusual history, it's safe to say that there is a small town in Arizona perfect for you. Check out some of these small Arizona town pros:
Laid back atmosphere
Celebrations of heritage and history
Unique charm
Less expensive housing market
More available activities for outdoor lovers
Small Towns in Arizona - FAQ
Q: What is the best small town to live in Arizona?
A: Sahuarita is one of the best Arizona small towns for a number of reasons. Sahuarita is one of the safest towns in the state, with only 33 violent crimes reported per 100,000 people.
Q: What is the prettiest town in Arizona?
A: Sedona is considered as one of the prettiest small towns in Arizona. This is due to the breathtaking scenery full of mountains, cliffs, and the sunset sky of red, orange, and yellow. 
Q: What is the coolest town in Arizona?
A: Arcosanti is considered one of the coolest and most interesting towns in Arizona. It's an experimental town, with only about 50-100 people residing there at once. The community practices "arcology" (a word fusing "architecture" and "ecology"), with frugal living and a limited environmental footprint. It's a hard place to live. You live and work with the same group of people day in, and day out.
Q: What is the nicest town to live in Arizona?
A: Prescott is one of the nicest small towns to live in Arizona because of the gorgeous Watson Lake located on the outskirts of town. The lake provides a nice touch of scenery along with an even higher abundance of fun outdoor activities. 
Best Small Towns in Arizona
Now that you're more familiar with what living in a small Arizona town can offer, check out our list of the best small towns in the state! The U.S. Census defines a small town as a town with a population of under 5,000, but a few of the towns on our list have a little higher population. Any town with over 25,000 people will be noted.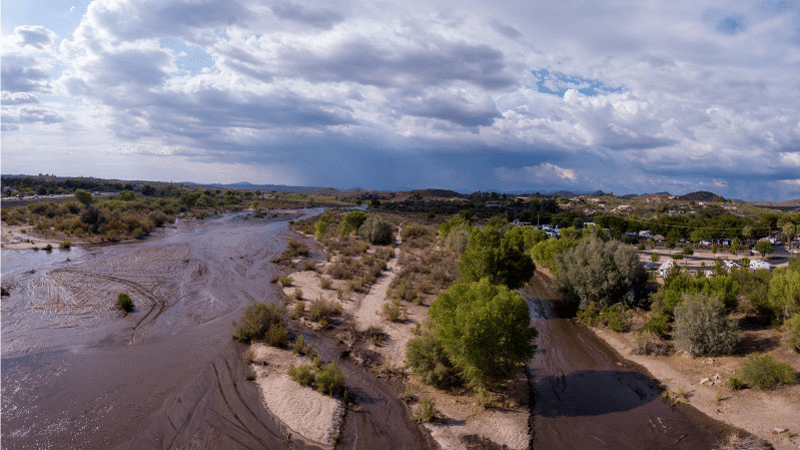 1. Wickenburg, AZ
Average rent (one-bedroom): $1,275
Average home value: $500,800
Great for: History, tours, wildlife, retirees
Stepping into Wickenburg is like stepping back in time. Preservation is the name of the game here. Its historic main street and renovated 19th-century buildings are some of the highlights and are augmented by the nearby Hassayampa River Preserve where you can see old-timey Western horse riding daily.
The town was established around the Vulture mine as a place for prospectors to lay their heads. Nowadays, there are tours available that allow families to experience the ghost town and mine area as they once were.
The Hassayampa River, which flows near town, is one of the most unique river systems in Arizona and it's located near Wickenburg. A wide variety of desert animals are attracted to the area because of the clean waters — meaning residents get to enjoy Arizona's natural beauty and wildlife unspoiled.
2. Jerome, AZ
Average rent: N/A
Median home sale price: $660,000
Great for: Outdoor activities, beautiful views, families
Jerome is situated near Cottonwood and southwest of Sedona, surrounded by the Kaliba National Forest. Back in the 1920s, tens of thousands of people called Jerome home. Fast forward to today, and that number is below 500, making Jerome one of Arizona's 'ghost towns'! The haunts and wineries here make it a popular tourist attraction, giving the town a new personality. For residents, Jerome has easy access to schools, coffee shops, and groceries, as well as parks and public facilities.
You'll find amazing views of the plains below from the center of town, and you should check out the Tuzigoot National monument to see ancient pueblo ruins. During the cooler months, the snow-peaked San Francisco Mountains can be seen from a distance.
The median home sale price in Jerome is around $660,000, and 58.3% of all properties are occupied. The town's real estate market is stable and strong, with most of the available inventory being built after 1999. 
3. Florence, AZ
Average rent (one-bedroom): $1,000
Average home value: $365,300
Great for: Young professionals, retirees, history buffs
Right in between Tucson and Phoenix, Florence is a suburb of both cities, with a population of about 27,000, perfect for people commuting to either city.
Florence's real estate market is relatively stable, a major perk with the fluctuations across America. Its low cost of living and inexpensive lifestyle are some of the reasons why people are so drawn, and it also has a lower crime rate than the state average.
Due to the large number of people working in Phoenix and residing in Florence, this town has become one of the most desirable suburbs in Arizona. It's not far from the city, but it's still enough away to create a quaint little town feel! Historical attractions are also prominent in the area, with the Pinal County Historical Museum being a very popular spot.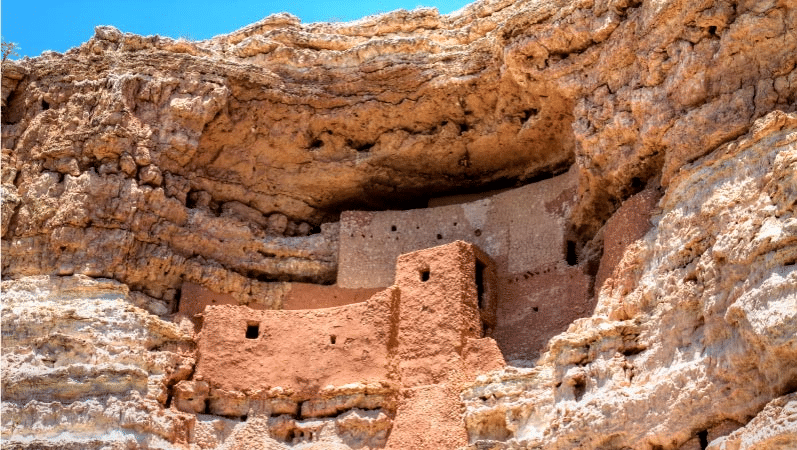 4. Camp Verde, AZ
Median rent (one-bedroom): $1,475
Average home value: $391,800
Great for: History, outdoor activities, families
Camp Verde is a town in Yavapai County, with more than plenty of ancient history to discover. Pueblos carved into the mountain face at Montezuma Castle National Monument are one of the main draws here. The Sinagua, an Indigenous southwestern people created these dwellings as a way to protect themselves from other tribes and to escape floods.
In town, there are a variety of restaurants and shops in the downtown area, as well as a museum that displays the area's past. This town's landscape is also ideal for hikers, and features the Mogollon Rim's cliffs.
Residents here enjoy easy access to the Verde Valley wine country and all the vineyards and tasting rooms that come with it. Nearby Fossil Creek, a perennial stream, also provides a perfect place to beat the Arizona heat.
5. Payson, AZ
Average rent (one-bedroom): $1,250
Average home value: $404,400
Great for: Camping, wildlife, beautiful views, retirees
Arizona isn't all red desert. The Arizona small town of Payson is situated in the Tonto National Forest, and it features large trees and an expansive wilderness. The surrounding forests also have great campsites and wildlife. There are plenty of great mountain bike and hiking trails in the area, such as the Houston Loop.
Payson also features numerous beautiful drives in the area. One of these is a trip up Highway 260, which will lead you to the Mogollon Rim and provide you with panoramic views. Another is a drive on Highway 99, which will take you to some of the area's best campsites, such as Sharp Creek and Houston Mesa.
Those looking for a true small-town, close-to-the-wild feel will love it in Payson. Homes here are affordable, with the average value in the mid-300s.
6. Carefree, AZ
Average rent (one-bedroom): $1,275
Average home value: $1,109,700
Great for: Young professionals, commuters, gardens, retirees
With a charming name like Carefree, you're probably wondering what this next small town is all about. Carefree is a master-planned community founded in the 1950s as an upscale area for people looking to stay near Phoenix. The community is a success, and comes with a hefty price tag: The average home value is easily above one million. But when you dig in, you can see why so many love it here.
Carefree provides residents with amenities like its own golf course, water park, and even its own airport — the first Arizona airport to offer residents fly-in access to their homes. The community's centerpiece is a massive sundial, measuring 72 feet long and 35 feet high. It's located in the town on Easy Street and is the third-largest sundial in the nation. The sundial is such a big part of Carefree that the town's motto is "Where the sun marks time."
The town's botanical gardens are located near the sundial, which feature plants native to the Sonoran desert. The gardens are free and can be explored through paved paths. A self-guided tour is also available.
Have you ever heard of a little-known 70s singer-songwriter, Gordon Lightfoot? Yes, that Gordon Lightfoot. His hit song Carefree Highway was inspired by… You guessed it! Carefree, Arizona.
7. Prescott, AZ
Average rent (one-bedroom): $1,450
Average home value: $581,300
Great for: Lake activities, hiking, families, retirees
With a population of 45,827, Prescott is not a small Arizona town, but it warrants a mention on any list of the best places to live in Arizona, regardless of designation. Prescott is a beautiful town with a mix of historic buildings and modern amenities, including a charming downtown full of stores and restaurants.
In addition to its man made beauty, Prescott also has a unique feature that you won't find in other areas in Arizona: a lake! Watson Lake features large rocks and boulders at its northern end. Although you will not be allowed to swim in Watson Lake, you can still enjoy all types of water activities, such as stand-up paddle boarding, sailing, and kayaking. The lake is also surrounded by hiking trails, and if you're planning on camping there are a couple of nearby campsites.You can also visit the Prescott Basin to enjoy some off-grid camping.
Residents enjoy four seasons, though winters are very light, and with easy access to natural beauty in every direction, you won't find yourself feeling claustrophobic.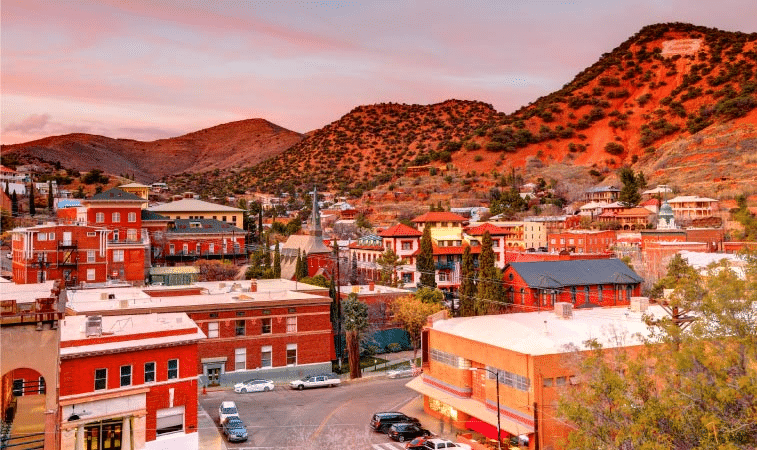 8. Bisbee, AZ
Median rent (all home sizes): $1,050
Average home value: $189,300
Great for: Art, culture, hilltop scenery, young professionals
Bisbee is a town in Cochise County that's ideal for those who want to experience an eclectic, quirky town with the residents to match. Its main street is filled with structures that will leave you feeling like you're in architecture school, such as the Cochise County courthouse, built in Art Deco style.
Bisbee was once a favored destination for artists and hippies during the 1960s. Its downtown area is still flourishing with culture today, and the town's hills provide quite the attractive backdrop. Plus, the prices are hard to beat. With home values in the low 200s, and the average rent being below $1,000 a month, your dollar will go a long, long way.
9. Globe, AZ
Median rent (all home sizes): $1,175
Average home value: $186,800
Great for: History, museums, art, retirees
Globe is easily one of the best small towns in Arizona — especially if you're eager to explore the state's mining history, as it has a lot of interesting stories to share. And these stories come to life in Globe's excellently preserved downtown.
The county's Historical Museum preserves an encyclopedia of Gila County facts, and you can also visit the Besh-B-Gowa Archeology Museum, which displays ancient ruins that date back 800 years.
In addition to being home to a variety of talented individuals, Globe also has a group of artists that exhibit their work at the Cobre Arts Center. This facility is located inside the historic Gila County Courthouse, where you can purchase items like jewelry and paintings.
10. Sedona, AZ
Average rent (one-bedroom): $1,900
Average home value: $876,000
Great for: Art, beautiful scenery, healing energy, spirituality
The town of Sedona is known for its laid-back vibe and is full of residents who are drawn to its beautiful rock formations. Besides art galleries and creative cafes, it also has several restaurants and hotels that cater to different tastes. Beautiful red-rock buttes surround Sedona, and it's common for hikers to search for what they call "vortexes," swirling maelstroms of energy that are said to heal the soul from beneath the stone.
All of Sedona is technically a vortex, but there are four sites where they are said to be strongest: Airport Mesa, Cathedral Rock, Bell Rock, and Boynton Canyon. If you keep an open mind, you might just feel a sense of wooziness, peace, or healing!
Sedona's astonishing natural beauty, plus these rumored vortexes, attract visitors the world over. The best part of living here? You live where others vacation. (Cheesy, but true!)
11. Show Low, AZ
Average rent (one-bedroom): $1,275
Average home value: $385,500
Great for: Fishing, bird watching, trails, retirees, families, mountains
Show Low is situated in the White Mountains, and ironically, it can be found at an elevation of over 6,000 feet. Clear streams and cold water are ideal for fishing in Show Low. You can find bass, pike, and trout in the area. It's also a popular destination for bird watching.
Numerous trails are available for hikers in the White Mountains. One of the best is a six-mile section of the South Fork #97. Mountain biking and horseback riding are also popular here.
Golfers will be right at home, too, as there are plenty of golf courses in Show Low, all at high elevations. In theory, these courses allow you to hit the ball farther from the tee! For the kids, It even features an outdoor playground.
12. Williams, AZ
Median rent (one-bedroom): $1,100
Average home value: $394,700
Great for: Natural attractions, families, fishing, hiking, skiing
The town of Williams is known as the Gateway To The Grand Canyon, because it's the place where the Grand Canyon Railway's Southern Terminus is located! Williams is a popular stop for travelers who want to rest along Route 66. There are many bars, restaurants, and motels in town to accommodate those who want to stay.
Williams also has a variety of natural attractions, such as wildlife and beautiful vistas. Overall, the town is great for people who love to fish, hike, and cross-country ski.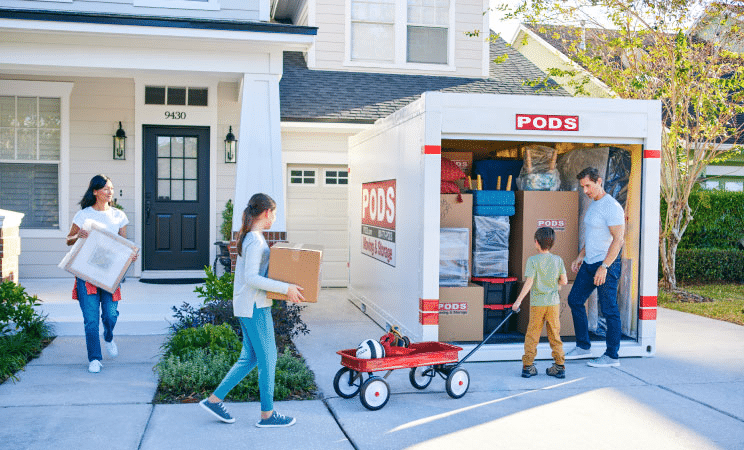 Move to a Small Arizona Town with PODS
If you're looking for a slice of paradise in Arizona, look no further than PODS when it comes to the moving process. They can help you get there by delivering a portable storage container right to your doorstep. Once you're ready, they'll take it to your new residence. Each move includes one month of storage, so you can easily unload without feeling rushed!
---
Editor's note: Monthly rental prices were rounded to the nearest $25 and home values were rounded to the nearest $100 for ease of reading.
Get a Quote
Choose the service you need
Related Articles
16 Pros and Cons of Living in Sierra Vista, AZ: From Idyllic Mountain Views to a Tough Housing Market
Read more
Comments
Leave a Comment
Your email address will not be published. Required fields are marked *