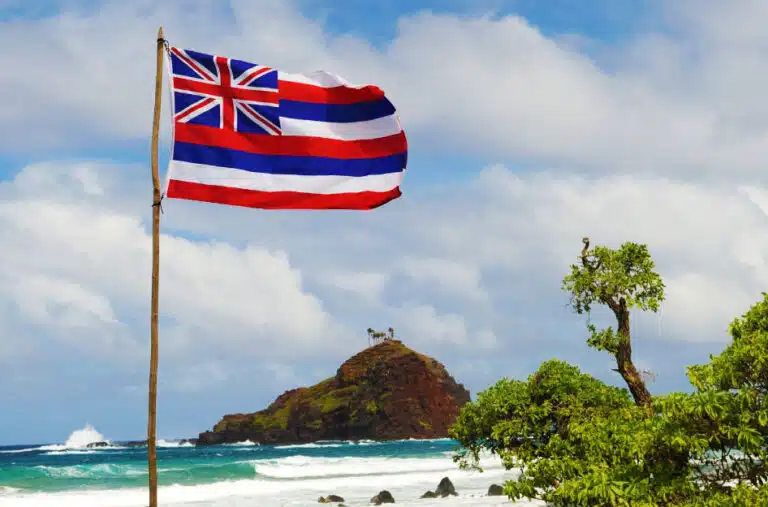 Aloha! Here Are the 12 Best Small Towns in Hawaii
Hawaii is the only place in the United States with a true, blue-blooded royal palace. ʻIolani Palace served as the throne for the Kamehameha Dynasty from 1845-1893, governing from what is now downtown Honolulu. The palace is beautiful and emblematic of the independent Hawaiian spirit, but that's not to say all of Hawaii is built for monarchs. In fact, you'll often find the best living the state has to offer in one of the small towns in Hawaii.
Hawaiian small towns provide everything someone moving to Hawaii is looking for. Warm weather year round, easy access to activities like golf, ocean sports, and beautiful sandy beaches. Add in Hawaii's top-notch quality of life metrics like its health care system, opportunities in higher education (astronomy and ocean sciences in particular), and long life expectancy, and you have a winning combination.
With perks like these, it's no surprise that people from other parts of the United States, such as California, want to move to the best small towns in Hawaii. As a matter of fact, 10,000 California residents moved to Hawaii in just over one year! We'll break down our list of the 12 best small towns in Hawaii, but first, let's compare living in a big city like Honolulu against life in the small towns.
Big Cities vs. Small Towns in Hawaii
When you think of Hawaii, a big city like Honolulu will most likely come to mind. While this capital city has a lot to offer including a thriving job market, great transportation, and a top surfing scene, many residents find that it's easier to live in a small town nearby instead.
While there are many advantages to living in a big Hawaii city like Honolulu, the price that comes with it also needs to be taken into consideration. It's difficult to find a town in Hawaii that isn't beautiful, however, there are smaller towns that tend to be overlooked. Even though you might find the most popular hotspots around larger cities, small Hawaiian towns provide a different island life experience rich in arts, history, and culture. Check out some of the main advantages to small-town life in Hawaii:
Slower paced lifestyle
Significantly less congestion
Shop at farmer's markets right outside your door
Homes are less pricey
Stay more connected with the local community
Small Towns in Hawaii - FAQ
Q: What is the least touristy part of Hawaii?
A: The rural island of Molokai is one of the least visited parts of Hawaii. The island only attracts about a fraction of all the tourists that visit the island group every year.
Q: What is the most affordable island to live on in Hawaii?
A: The Big Island is considered as one of the most affordable islands in Hawaii, due to some of the lowest housing costs you can find across all of the islands.
Q: What is the prettiest city in Hawaii?
A: While each island in Hawaii is beautiful in its own way, Kauai is considered as one of the prettiest Hawaiian islands. With a variety of views, coastlines, jungles, mountains, and valleys, you'll be loving life!
Q: Where is the cheapest and safest place to live in Hawaii?
A: Wailuku, is considered as one of the most affordable and safe places to live in Hawaii. This is due to the low cost of living and safe neighborhoods in the area. Most schools in Wailuku have an overall B- Niche rating.
Everything You Should Know About the Best Small Towns in Hawaii
Check out these small towns in Hawaii, each with its own unique flair and activities. A small town is classified as a population of 5,000 or under, but some of these towns may have a higher population. Any population over 25,000 will be noted.
1. Hanalei, Kauai, HI
Average rent: N/A
Median home sale price: $3,200,000
Located on the island of Kauai, Hanalei is a small town situated right outside of Princeville — a major town on the island.
Less than a hop away from resorts and luxury homes, the town of Hanalei is known for its tranquil environment and beautiful mountain ranges. It's also frequently used in various television and movie productions.
2. Hawi, Big Island, HI
Average rent: N/A
Average home value: $1,021,800
Great for: Historic sites, farmers markets, families
Hawi is a tranquil little town situated on the northern part of the Big Island, close to Kohala Mountain. This area has plenty of history and culture. The town of Hawi used to be the main hub of the Kohala Sugar Mill, but nowadays it's a popular tourist destination that offers a taste of the eclectic culture of Hawaii.
The Hawi Farmers Market is a great place to get a taste of Hawaii's local produce. Vendors from various areas such as Waimea, North Kohala, and Waikoloa provide you with a wide variety of unique and authentic goods.
3. Honokaa, Big Island, HI
Honokaa is a vibrant place on the Big Island that quite often gets overlooked. It's full of interesting spots to visit and enjoy, like Mamane Street. You can discover a wide range of local restaurants, gift shops, and boutique establishments.
This area is known for its vibrant atmosphere. You can get a taste of this at the Honokaa People's Theater, which serves as a gathering place for the community.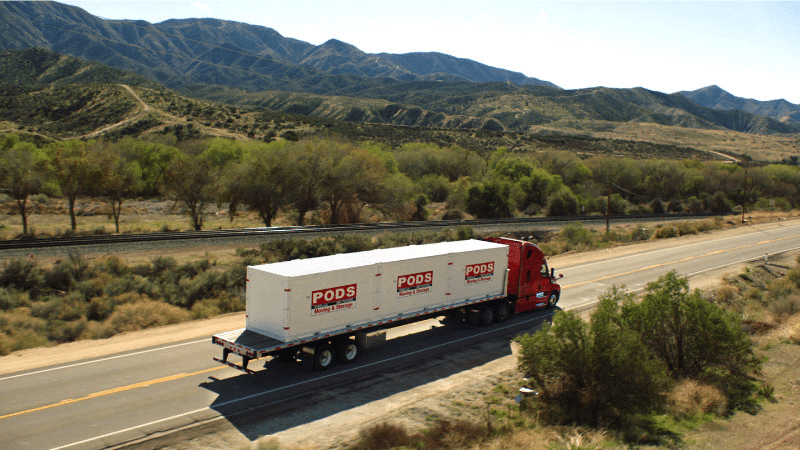 4. Mililani, Oahu, HI
Located northeast of Honolulu on Oahu, the small city of Mililani is known for its beautiful natural surroundings. There are plenty of small stores that provide residents with all the necessities, including food, clothes, and household items. There are also a number of family-owned restaurants in Mililani, which are considered the heart of the community.
Its school system has an A ranking on Niche, making it a great place for families to settle.
5. Makawao, Maui, HI
This small town in the heart of the Hawaiian cowboy region is known for its friendly locals and its cowboy (also known as paniolo) culture. It also has a thriving arts scene and a favorite bakery, T. Komoda. You can also check out the local art galleries and take part in an art workshop at the Hui No'eau Center.
The area around Haleakala volcano is also known for its long-standing stables. Make sure to book a horseback ride at some point through the forests and pasturelands of the volcano!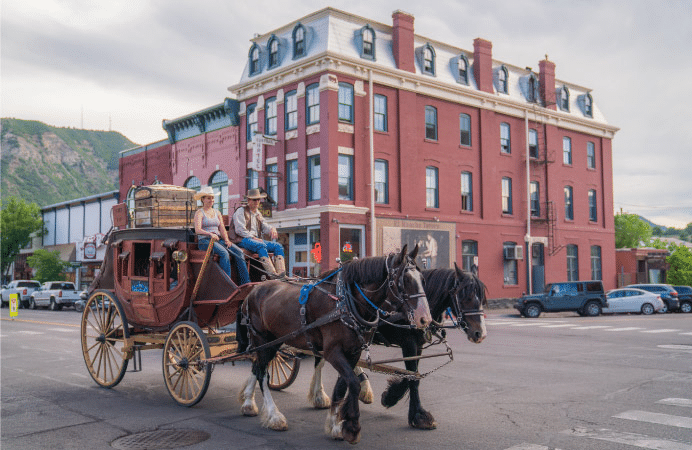 6. Princeville, Kauai, HI
Princeville is a great place to live, with excellent public schools, a diverse population, and a beautiful coast. This community is located on the island of Kauai and is incredibly close to some of the area's most popular spots, such as Queen's Bath and the Hanalei Pier. There are plenty of green spaces to enjoy overall in the town!
7. Paia, Maui, HI
Average rent: N/A
Average home value: $1,149,000
Great for: History, art, surfing, beaches, retirees
The historic town of Paia, which used to be a plantation community, is situated on Maui's north coast. It has a vibrant and old-west style of architecture, as well as several art galleries and shopping establishments.
During the winter season, head to Hookipa Beach to watch professional wind and kite surfers demonstrate their skills. During the summer season, it's a great place to enjoy the beach and take a dip in the calm waters.
8. Lanai City, Lanai, HI
Average rent: N/A
Median home sale price: $775,000
Great for: Biking, horseback riding, families, retirees
The town of Lanai City is located on the smallest inhabited island people can visit. It's about 1,700 feet above sea level and has several restaurants, art galleries, coffee houses, and jewelry stores. Those wanting to explore the area can take advantage of the town's many biking tours.
Various outdoor activities such as clay shooting and horseback riding are also available in Lanai City.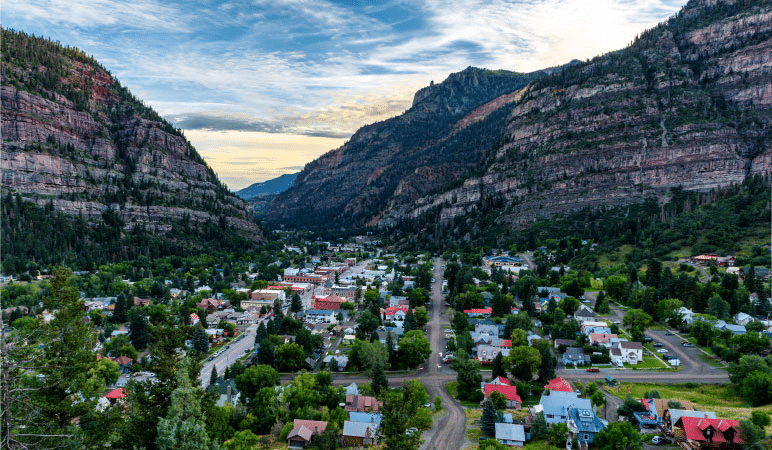 9. Haleʻiwa, Oahu, HI
Like many of the North Shore's communities, Haleʻiwa is committed to preserving its past, with some buildings dating all the way back to 1831. Despite the numerous tourists that visit this area, it is still a quiet place with a variety of shops and community events. Local attractions include the Haleʻiwa beach park and Matsumoto shave ice.
12. Hana, Maui, HI
Average rent: N/A
Median home sale price: $2,100,000
Great for: Peace, hiking, beaches, retirees
The small city of Hana is located 52 miles from Kahului, the largest city in Maui county. It is also connected by a winding and challenging road. This area has become known for its stunning views and narrow passes.
Upon reaching Hana, you'll find yourself in a tranquil and austere region unlike any other. There are plenty of activities to keep you entertained, such as hiking, snorkeling, and swimming at the beach.
11. Wailuku, Maui, HI
Compared to other areas of Hawaii, the Wailuku area is relatively peaceful.
The town of Wailuku offers residents easy access to various outdoor activities, like whale watching, horseback riding tours, and plenty of hiking. It's considered to be very family-friendly and quiet overall.
PODS Can Help You Move to the Best Small Towns in Hawaii
When you've found your own paradise in a small Hawaii town, let the professionals at PODS help you move into your new home. They can provide you with a portable storage unit that you can use to pack and load your things on your own time, and from there, will bring it on-island. Island moving is a little more involved than your standard move in the continental U.S. Visit the PODS Hawaii Moving page or call (866) 504-4322 for more information on the specifics.
---
Editor's note: Monthly rental prices were rounded to the nearest $25 and home values were rounded to the nearest $100 for ease of reading.
Get a Quote
Choose the service you need
Comments
Leave a Comment
Your email address will not be published. Required fields are marked *