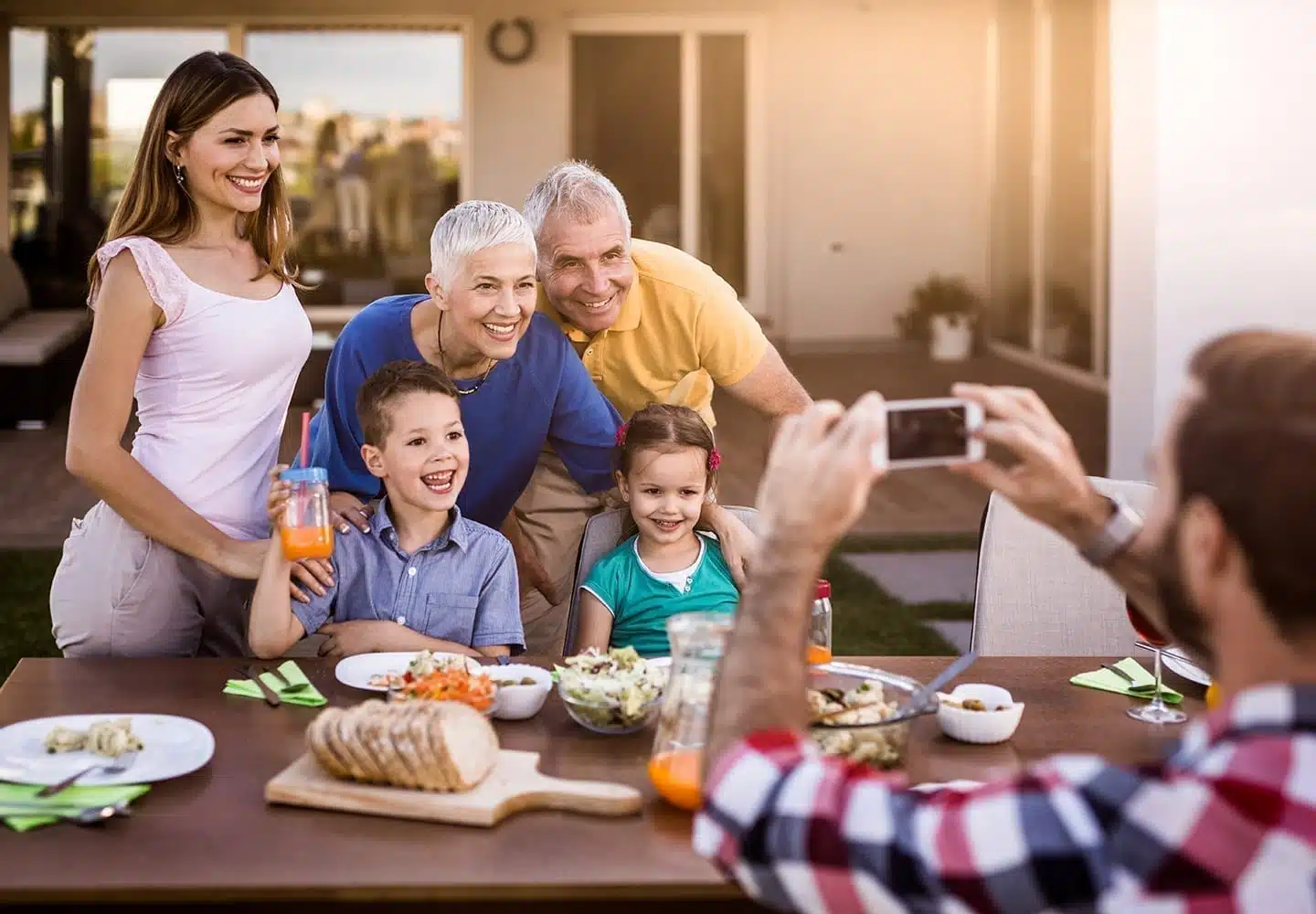 How to Get Your Outdoor Space Ready for Summer
by
PODS
Posted on May 28, 2019
The flowers are in full bloom. The sun is strong and the days are getting longer. But your outdoor space still looks like the dead of winter. Now's the time to give your outdoor space a refresh, whether you have a small apartment patio or a large deck made for entertaining. Create a space you can enjoy all summer and into fall with a little outdoor organization and the right updates. From 4th of July barbecues to laid-back lounging in the sun, here's how you can get your outdoor space into shape.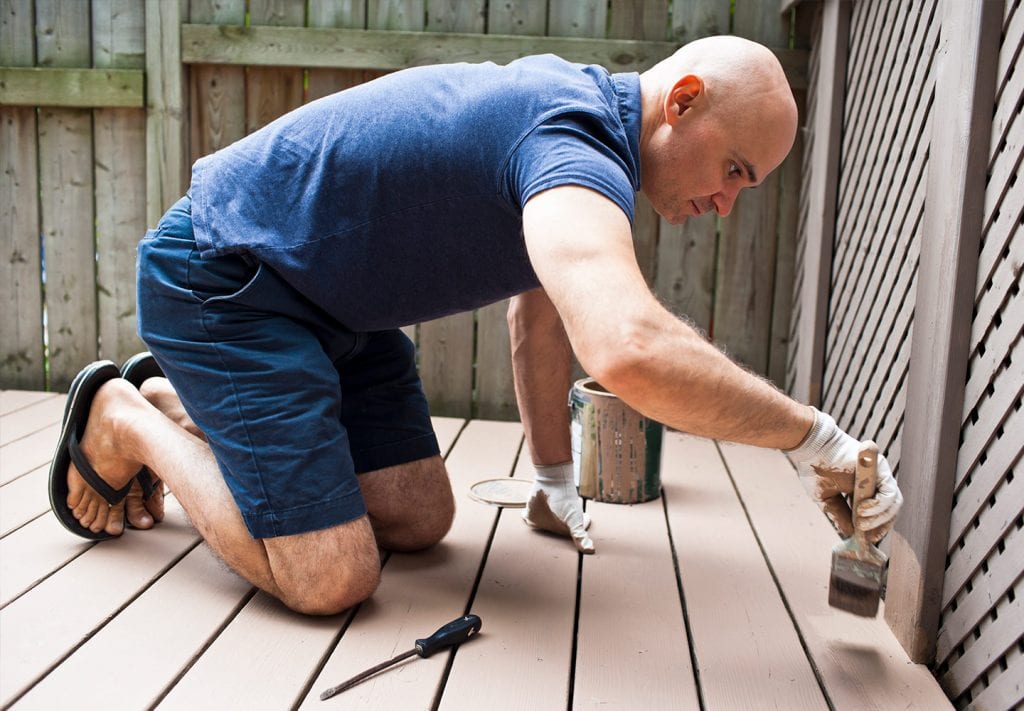 Consider Your Summer Plans
First, it's important to think about any events or parties you might be hosting this summer. If you're going out of town on vacation for several weeks, you may want to scale back on larger projects, like expanding your deck, refinishing it, or building an outdoor fireplace. Are you planning to host any summer parties or events? Make sure you have your summer updates in place beforehand and a plan for how you're going to finish prepping everything.
Start by making a list of all the updates you want for your outdoor space. Think about how you normally use your outdoor space (or want to use it!) before diving into a sea of outdoor throw pillows and teak dining sets at Target. If you're more of a homebody, maybe you just want a relaxing oasis with a small table for enjoying your morning coffee or an evening cocktail. But if you're planning big barbecues and outdoor movie nights, you'll want a few different things to give your home a new look for summer.  
Refresh Your Look with New Accents
If you're looking for an easy way to give your patio a fresh feel, swap out those old cushions and pillows for new ones in a modern design. From lounge sets to dining seats, the right cushions and pillows can completely transform the look of your space. If you want a chic bohemian vibe, opt for pillows with lots of bright colors and patterns. For a more natural look, opt for neutral hues. They can be harder to keep clean, but they're less likely to fade in the sun.
Another way you can amp up your outdoor space is with a selection of outdoor planters. With so many styles and materials to choose from, planters offer a distinctive way to add both greenery and style to your outdoor space. Create a focus point with a collection of planters grouped together in several sizes and shapes, or station them around your seating areas to frame a lush garden scene.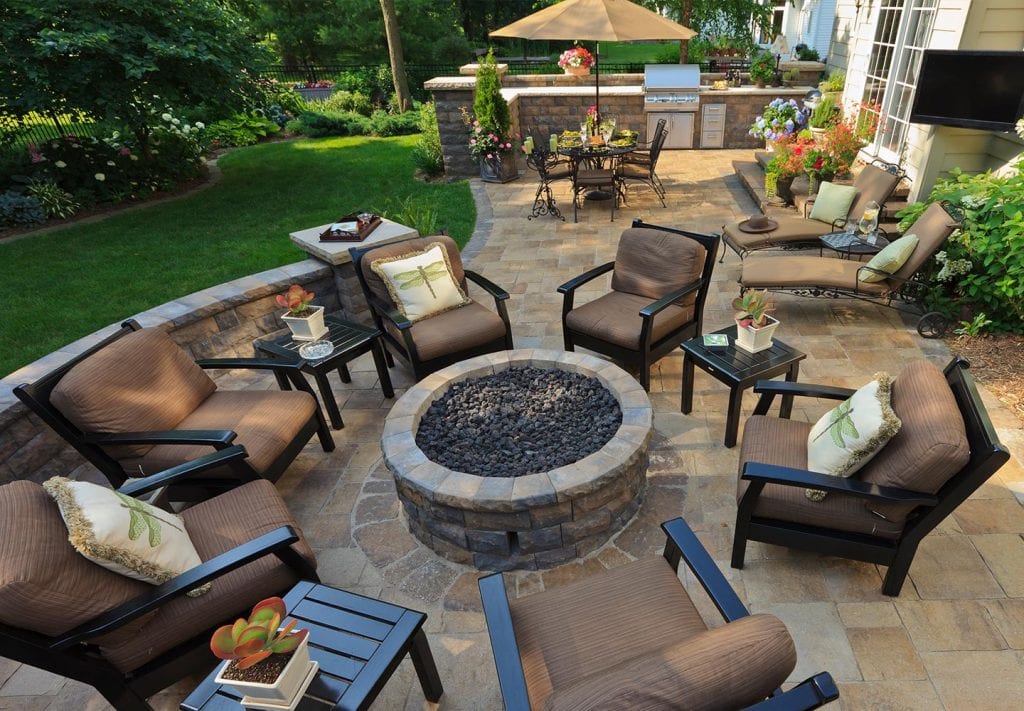 Add Plenty of Outdoor Seating
When the weather is nice and you can't bear to go inside until it's time for bed, an abundance of outdoor seating is crucial. Create different zones of seating depending on what you like to do outside. A lounge set with comfortable — and durable — outdoor cushions is ideal for hanging out with friends or relaxing with a good book. Wherever you decide to add seating, keep in mind how much sun the spot will get, and whether you want to invest in some cover for shade. Consider adding a large umbrella or a shade sail to offer a respite from the direct sun.
Get Ready to Entertain
If you've ever hosted an outdoor barbecue and spent half your time running back and forth to the kitchen, you know how important it is to have a few key outdoor entertaining pieces. A large tray is ideal for carrying multiple drinks and snacks outside. Look for a melamine tray. It's a lightweight material that's durable and easy to clean, making it perfect for outdoor use.
In addition to a tray, it's a good idea to have a set of outdoor cups, stemless wine glasses, and plates made from melamine or hard plastic. They're reusable, so you won't be tempted to use paper plates all the time. Plus, you don't have to worry about someone shattering glass outside while the kids are playing.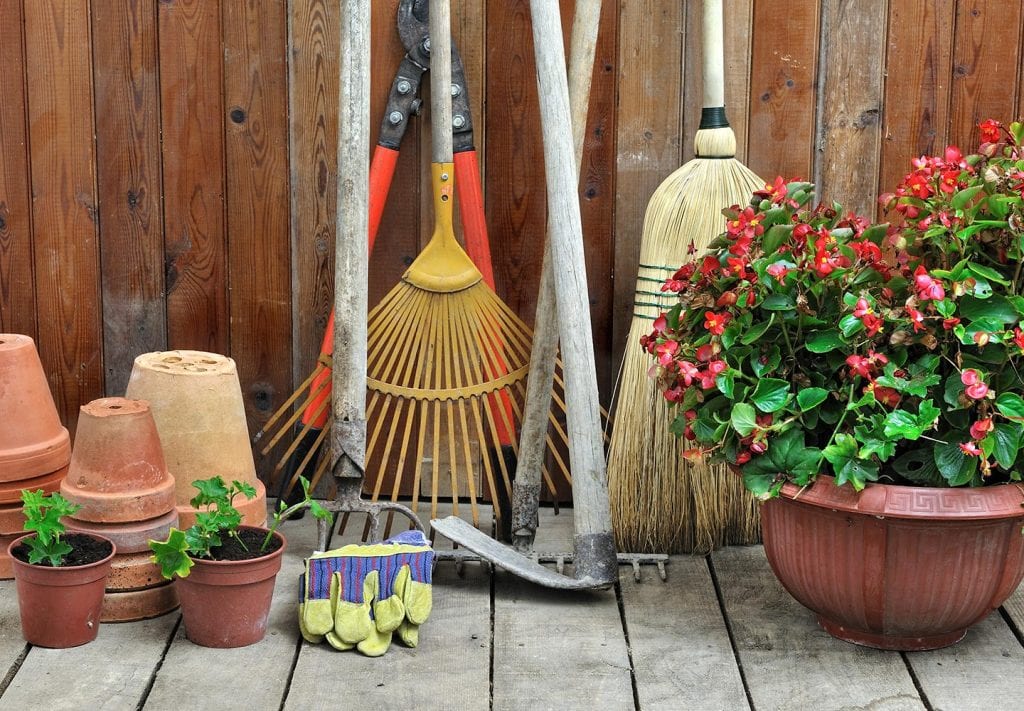 Remember Storage to Hide Away Your Tools
If you've been working in the garden and sprucing up the landscaping, make sure there's a spot to store all those tools and outdoor supplies. Keep everything in a place that's still easy to access for yard maintenance, like an outdoor storage shed. Having it put away and out of sight will help you enjoy the inviting outdoor space you've created. Similarly, a storage box on your deck or on the side of the house provides an ideal place to store outdoor cushions and pillows, especially if you live in an area with sudden summer rainstorms. Setting up a new home in a different area? See our guide with tips for moving to a new climate and how to adjust.
Start Shopping Those Summer Sales!
Lastly, once you've decided what outdoor updates your space needs, it's time to hit the sales. Once June hits, retailers start dropping the prices on all of their outdoor items in preparation for the next season. It's ideal if you're on a budget, stocking up on outdoor decor, or anxious to snatch up that new outdoor dining set you've been eyeing.
Whether you're planning an outdoor remodel or looking for a quick update, you'll be enjoying your revamped outdoor space in no time with just a little organization and planning. Now go enjoy the weather!
Get a Quote
Choose the service you need
Comments
Leave a Comment
Your email address will not be published. Required fields are marked *