Is money holding you back from organizing your home? Sure, that artisan folding cabinet would look great, but you don't exactly have an extra few hundred bucks to put toward it. If you're organizing on a budget, you're in luck, friend. We've compiled the best tips around for creatively using household items. No need to break the bank on fancy devices or organizers. These alternative methods will do the same job for a fraction of the cost.
Free Organizing Ideas
It's true — the best tips really are free. Let's start with items you may have around the house.
Soda can pop-tops can double your closet space. Drink up your favorite soda and grab two hangers. Thread your first hanger through the pop-top, then attach the second hanger to the hole. This trick will cut the number of hangers vying for space on your rod in half!
Empty paper-towel/toilet-paper rolls are great for organizing electrical cords. You can also cut them to different heights and dress them with gift-wrapping paper to make a festive desk caddy that holds pens and pencils, too.
The forever-useful shoebox is great for organizing on a budget and can store just about anything (you know, as long as that anything fits in a shoebox). Keep socks sorted and separated from underwear in a dresser drawer with shoeboxes. Go one step further and cover them in fabric. Filling that hallway cubby never looked so good.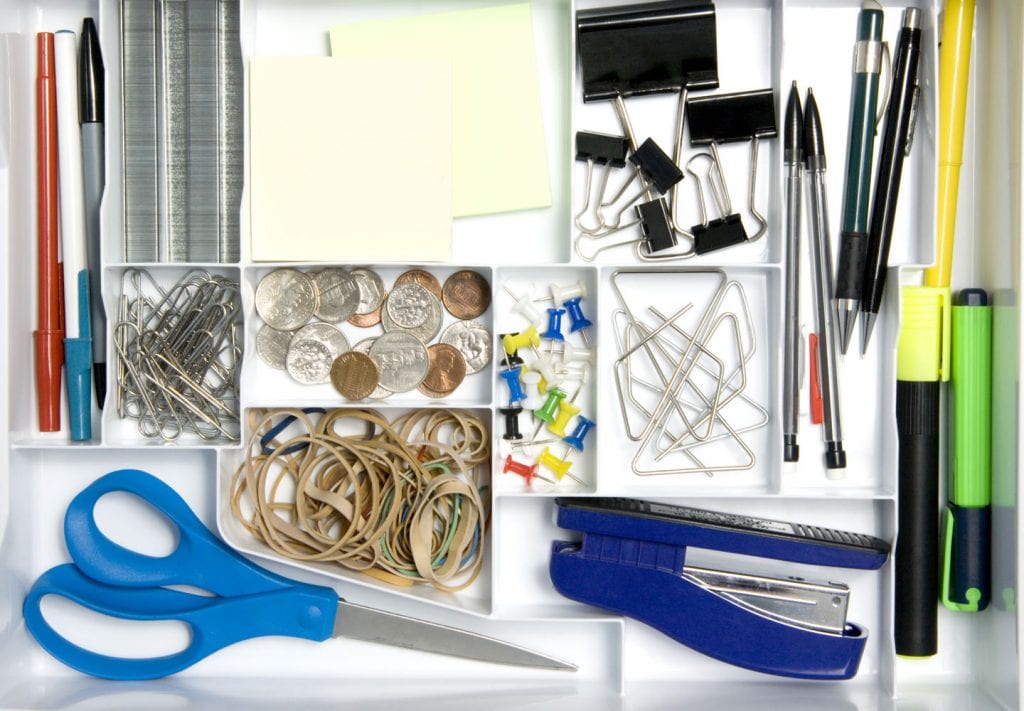 The Next Best Thing: Cheap Organizing Ideas
Hopefully you already have some of these items, but luckily, they're cheap if you don't.
Silverware drawer dividers aren't just for kitchens anymore. Time to let your creativity loose. Why do we love these so much? Plastic organizers come in all shapes and sizes. Narrow ones are perfect for nail polishes and makeup, and wider ones are great for bigger items like curling irons and brushes.
Tension shower rods can be adjusted to fit a multitude of cupboards and closets — not just showers. They can double the hanging space in your closet or allow you to hang your spray cleaners in an under-sink cabinet.
Shower curtain hooks have multiple uses, too. Slide one through the buckles of a dozen belts, then fasten it to your closet rod. Use these to hang your scarves or necklaces, too.
Suction cups and Command Strip® hooks are budget-friendly for two great reasons. They're a cheap alternative to traditional wall-mounted rods and hangers, and they'll save on your security deposit by avoiding holes and stripped paint. These work best on non-standard wall surfaces, such as tile or glass.
Over-the-door shoe organizers are perfect for organizing on a budget and will help you clear everything off your bathroom vanity. Trust us — it's always mentally refreshing to see a clear counter. Everything from toothbrushes, hairbrushes, hand lotions, and make-up remover pads to bandages, aspirin bottles, and beyond will now have their own designated space. Finally!
Clear Plastic Is Your New Best Friend
Clear plastic food baggies work just as well as any pricey desk organizer. They're great for sorting and holding your rubber bands, paper clips, and pens. Make sure you have a designated area for them, so they don't get lost. And do make sure you keep enough for your sandwiches. Remember the important things here (delicious sandwiches).
Small condiment cups with lids, like the kind you get at restaurants, are perfect for a variety of uses. Our favorite is using them for sorting picture hangers, nails, and screws that can turn any average tool box into a treacherous hand trap. (Bonus savings: You also eliminate the cost of a tetanus shot!) (Follow up: You should probably still get a tetanus shot).
Stackable square cubbies are the most versatile storage solution of all. They can be used individually, stacked, or attached to walls to hold any item from books to basketballs. Always a great yard sale find.
Baskets come in all shapes and sizes. Use them alongside or as part of a larger storage solution. Just like that old nursery rhyme, "A-tisket, a-tasket, you can never have enough baskets." (Isn't that how it goes? Okay, we won't quit our day jobs.)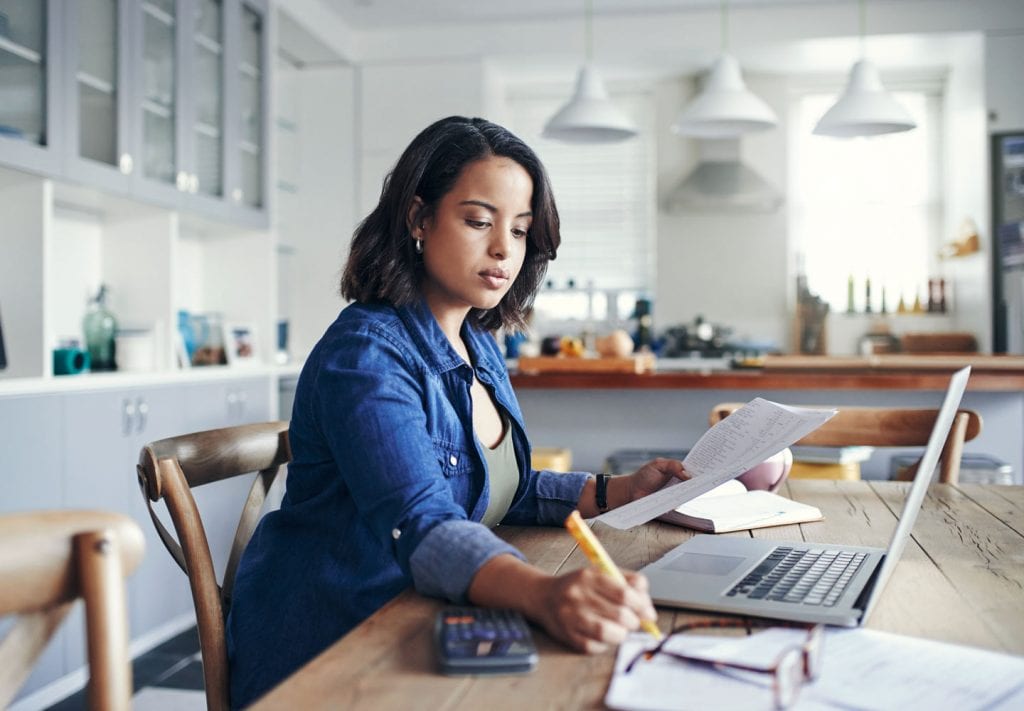 What are your favorite cheap and free hacks for organizing on a budget? Do you have an ingenious household miracle you want the world to know about? Tell us about it! And remember: Pics, or it wasn't DIY.
Get a Quote
Choose the service you need
Comments
Leave a Comment
Your email address will not be published. Required fields are marked *