While camping is one of the most cost-effective vacation options, quality camping gear can still make a dent in your wallet. Proper storage and organization is the best way to protect that investment. Whether you have top-of-the-line equipment for frequent wilderness escapes or basic hand-me-downs for family trips, these tips for storing camping gear will help you get many seasons of reliable use.
Clean Everything Before Storing
Cleaning gear might be the last thing you want to do after a week of campground showers and outdoor activities, but it will make preparing for your next trip much easier. When you get home, set out all your gear and make sure everything is clean and completely dry before storing it away. Gear that's put away damp will develop mildew, leading to funky odors for sleeping bags and tents.
Be sure to check the manufacturer's label and online tips for washing, drying, and storing. Most tents and sleeping pads are easy to wash by hand with warm water and mild soap.
Sleeping bags can often be washed in the machine, but if you put them in the dryer, make sure to throw in some tennis balls to prevent clumping. Be prepared for drying to take hours. You can also drape or hang your sleeping bag in a dry space indoors. The same goes for your tent, but it's often easiest to pitch it and leave it up for several hours or more to make sure it's fully dry before packing. If you want to dry your gear outside, that's fine, as long as you don't leave it in direct sunlight for long, as UV light can degrade the fabric and urethane coating on waterproof items.
When it comes to your camping utensils and dishware, the sooner you wash them, the easier it will be. Take some dish soap and a few towels with you to the campsite so you can do it before leaving to spend hours driving home.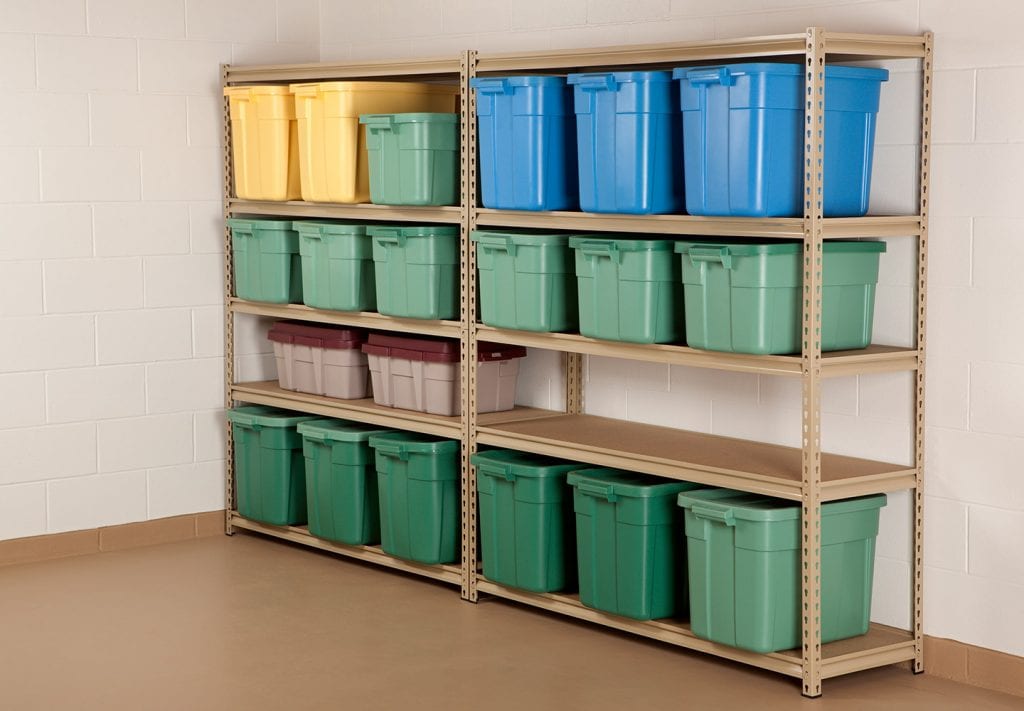 Use Storage Containers for Grab-and-Go Getaways
Not only will storage bins help ensure your stuff is stored properly, they'll make packing for your next trip a breeze. Choose dark gray or black stackable plastic bins to protect your camping gear from UV light.
Organize your camping gear in bins by activity and add labels so items are easy to find. To maximize the lifespan of your sleeping bags and tents, don't store them in their bags for long periods of time. That will cause too much compression. Instead, store them loosely in larger cotton or mesh bags in one or more bins, allowing plenty of space. You can put all cooking and food utensils in one bin, like all those melamine plates, hand-me-down silverware sets, open fire grill essentials, and more. The next bin can be for all your smaller camping accessories, from lanterns and portable chargers to sunscreen and mosquito spray.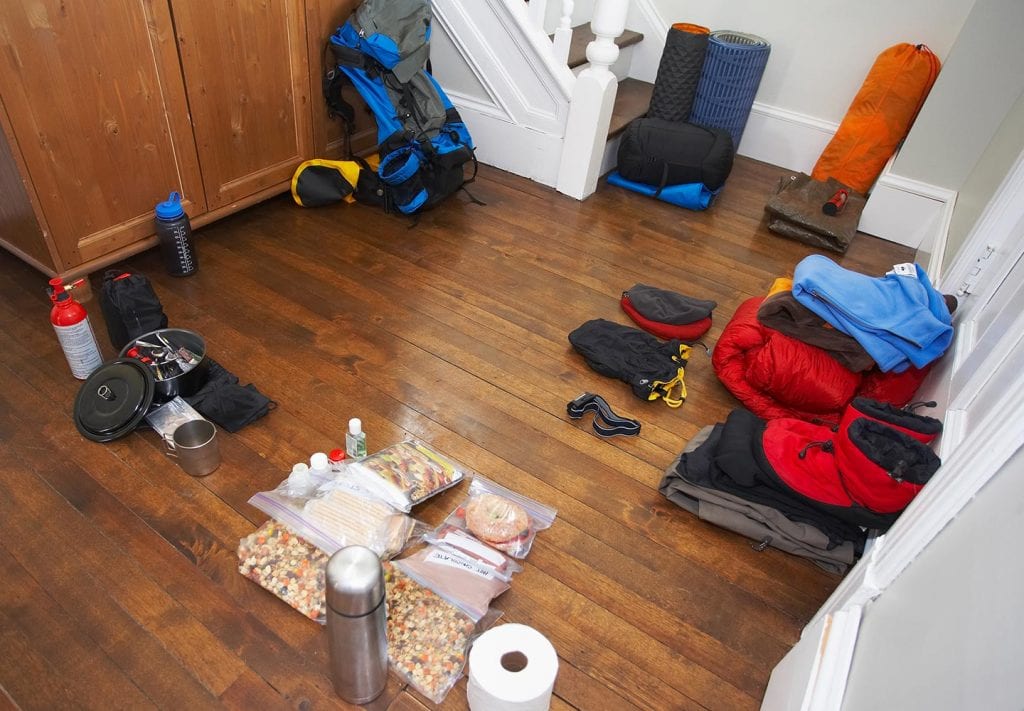 Create a Ziplock Bag System
The key to easy packing and storing is grouping similar items together. Get a pack of gallon-sized ziplock bags and a Sharpie and start organizing! Besides helping you find things fast, ziplock bags keep essentials like eating utensils, toiletries, and toilet paper clean and dry while camping.
This system works great when packing for kids, too. Keep their toys and supplies in separately marked bags so they're easy to grab when needed. You can also get sturdier reusable silicone bags to reduce your impact on the environment. Pro tip — pack a few extras for dirty clothes and items while you're on your camping trip. Just make sure to keep track of them and empty them out when you get home!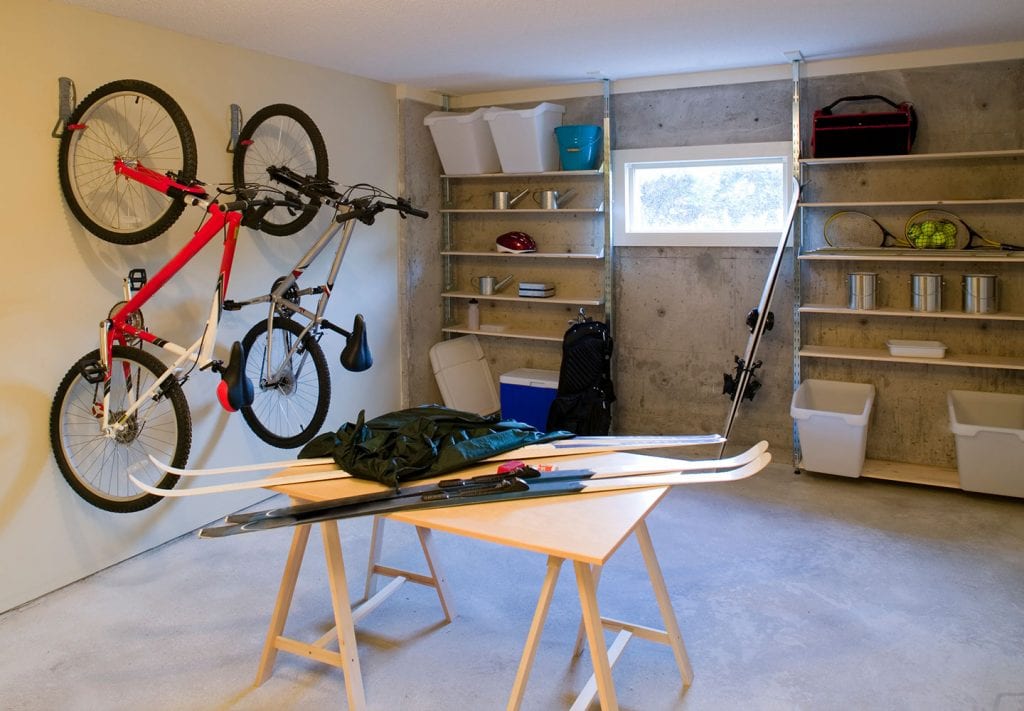 Store Everything in a Cool, Dry Spot
Finally, once you've organized all your camping gear, it's time to stow it away. While plastic storage bins will do a good job protecting your stuff, it's best to store them in a cool, dry place away from sunlight, like a well-ventilated attic or up on a shelf in the basement. When you're ready to embark on your next adventure, everything will be waiting for you in easy-to-find containers and bags.
Storing your camping gear properly requires some time and organization, but it's worth it. Once you've put in the effort, it will be faster and easier each time, so you'll be experiencing the great outdoors for years to come.
Get a Quote
Choose the service you need
Comments
Leave a Comment
Your email address will not be published. Required fields are marked *