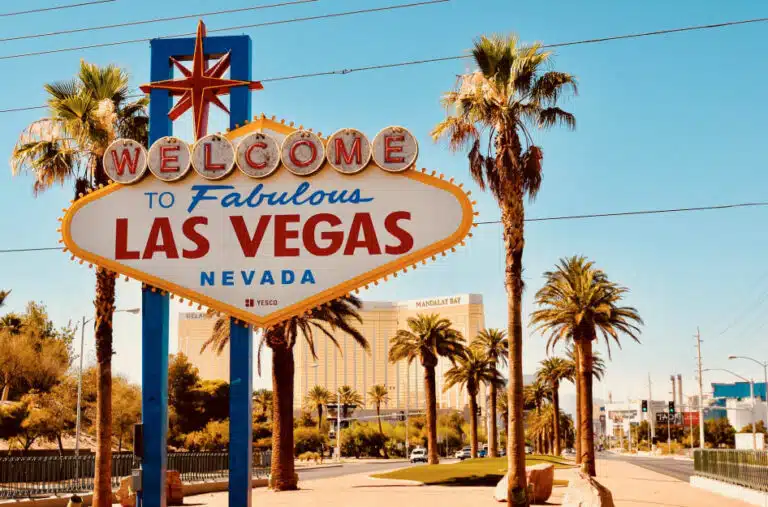 Here Are 13 of the Best Las Vegas Neighborhoods and Suburbs
Las Vegas is known for its gambling scene, but the moniker of Sin City might be misleading for its residents. In fact, you may be surprised to find out that Las Vegas neighborhoods and suburbs are actually a great place to find your next home. With a current population of about 650,000, the city is only continuing to grow at an estimated rate of about 0.54% each year.
Along with no state income tax, there are plenty of factors that drive people to Vegas. Beautiful and warm weather, easy access to the city, plenty of outdoor activities, and a plethora of solid suburban communities are among some of the top living perks. 
Q: What is the most popular area of Las Vegas?
A: Among the most popular neighborhoods to live in Las Vegas include Green Valley, Lake Las Vegas, and Anthem.
Housing Prices in Las Vegas
Compared to other big cities like Los Angeles — with an average home value of $902,000 — the average home value of Las Vegas is much lower — and closer to the average value in the U.S — at $392,200. Looking to rent instead? The average rent for a one-bedroom apartment in Las Vegas is $1,460. 
Q: What is the nicest suburb of Las Vegas?
A: While being full of fun amenities and recreational activities, the master-planned community of Summerlin is also a very safe place to live in the Las Vegas area. 
Best Neighborhoods and Suburbs in Las Vegas
Just like with many big cities, it's important to do your research before planning your move. Thankfully, there are plenty of great neighborhoods and suburbs to choose from throughout Las Vegas.
Many of the communities are private and well protected, and there are lots of great restaurants and fun things to do within close proximity of most neighborhoods. To help narrow down some of your planning, check out our list of some of the best suburbs and nicest neighborhoods in Las Vegas.
Q: What is the best part of Las Vegas to live in?
A: That depends on your specific preferences. The good news? There are neighborhoods to match everyone's needs in Las Vegas! Looking for resort-style living? Check out Lake Las Vegas. Want to stay away from a master-planned community? You'll love Spring Valley. Family-friendly? That's Anthem. Continue reading to check out more in terms of safety, affordability, schools, and fun things to do!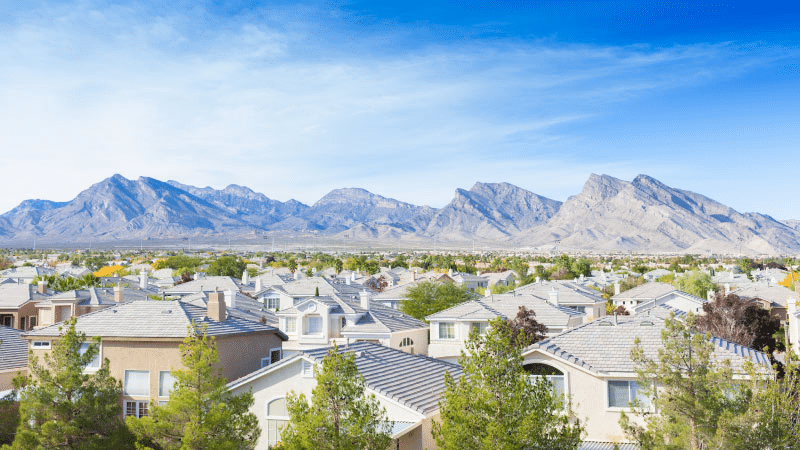 1. Summerlin
The largest community of its kind in Las Vegas is the master-planned community of Summerlin, which spans over 22,500 acres. It's famous for its rich and famous residents, such as David Copperfield, Floyd Mayweather, and Carlos Santana.
Although it's not as close to the Strip as other areas in Las Vegas, residents of this community still enjoy some amazing living perks. Its mature tree-lined streets, well-established dining/shopping areas, and proximity to the Spring Mountains make it an ideal place to call home.
2. Green Valley South
If you're looking for a tranquil neighborhood with lots of green space, look no further than Green Valley South. This area is located in Henderson and is bordered by several golf courses and palm trees. Located near the airports and Interstate 215, there are a variety of Spanish Colonial and Adobe homes for sale in the area.
Fun outdoor activities, shopping, and going out to eat at some top dining spots are among the family-friendly things you can do while living here.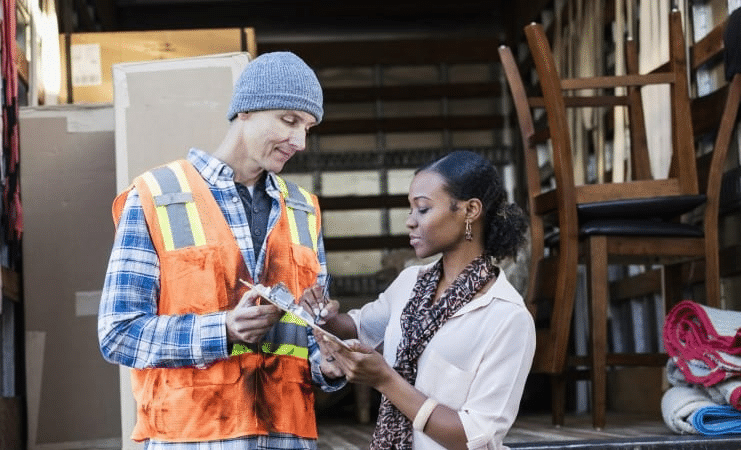 3. Lake Las Vegas
Lake Las Vegas is the 320-acre lake where the community of Lake Las Vegas gets its name. The residents of Lake Las Vegas enjoy its resort-style living, as most of the houses are situated on the lake or on nearby golf courses, making it one of the nicest Las Vegas neighborhoods. Some fun things to do in the area include attending free concerts on the lake as well as enjoying top-tier dining options like Le Cafe du Vegas and Sonrisa Grill. 
4. Green Valley Ranch
Green Valley Ranch is one of the most popular communities, and it features a variety of residential neighborhoods and retail spaces.
One of the most prominent areas to shop is The District, which features a variety of restaurants and high-end establishments. Fun things to do include spending some time at the local Green Valley Ranch Resort and Spa's casino with friends (or planning a staycation) and visiting the stunning Ethel M's Botanical Cactus Garden during the holidays to see Santa and look at the lights.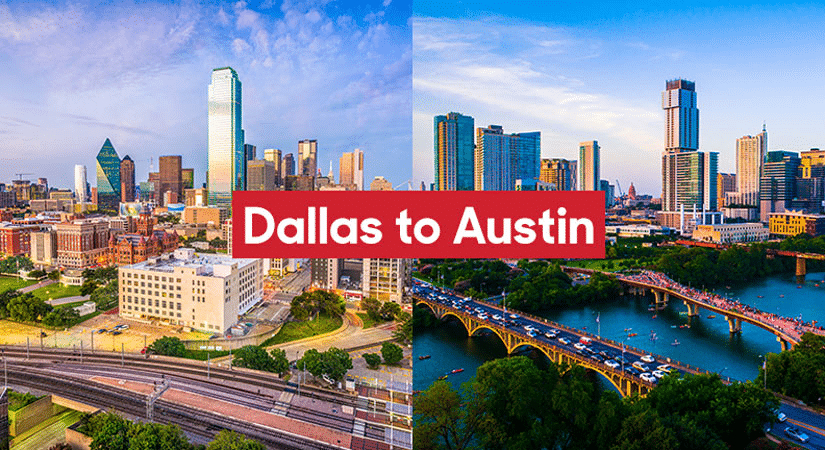 5. Spring Valley
Spring Valley is an older community in Las Vegas that's located a few miles west of the Strip and has a wide variety of housing styles and diverse demographics.
People tend to flock to Spring Valley due to its distinct vibe and the fact that it's not a master-planned community. There are plenty of different types of housing, ranging from single-family homes to luxury mansions. There are also lots of great shops and restaurants in the area. Some parts are actually very walkable, too, which is why it's one of the best neighborhoods in Las Vegas for families.
6. Anthem
The Anthem community is one of the best places to live in Las Vegas for families. Its convenient location and green spaces make it an ideal place for parents to raise their kids — and the neighborhood's public schools having an A- grade on Niche doesn't hurt either.
While living in Anthem, you can spend the day at Anthem Hills Park or the Anthem East Trailhead. You can also take the kids to the nearby skate park. And if you're looking for some more relaxing activities, you can always join the Anthem Country Club.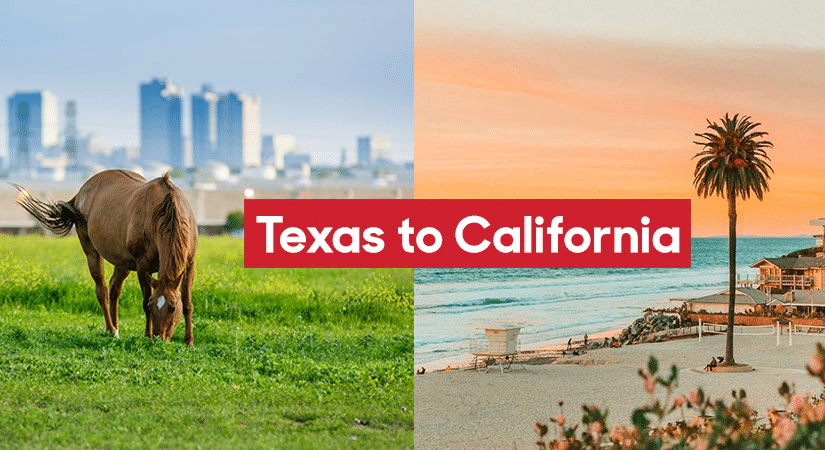 7. Peccole Ranch
Peccole Ranch is a great place to call home. It is surrounded by eclectic shops and restaurants and offers a wide variety of homes — perfect for both singles and families. This master-planned community features detached single-family houses, two-story homes, and townhomes.
This area is ideal for families, retirees, and young professionals alike, along with anyone who prefers to be further from the downtown area.
8. Sunrise Manor
There are plenty of professional, entertainment, and living opportunities available in the affordable neighborhood of Sunrise Manor — and it's only 15 to 30 minutes away from Las Vegas. This community is situated at the foot of Frenchman Mountain and offers a plethora of fun outdoor activities.
The area's quiet neighborhoods and busy streets draw in a diverse group, all looking for a nice place to call home. Sunrise Manor is particularly full of Hispanic traditions and foods served to the large Hispanic community residing in the area.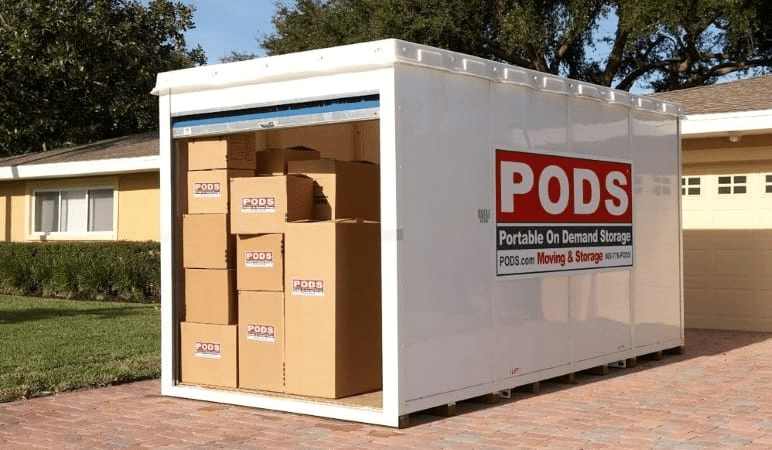 9. Canyon Gate
The Canyon Gate Country Club is a popular master-planned community in Las Vegas, located just minutes away from the Strip. It's one of the first residential communities in the valley and is known for its magnificent natural scenery.
The Canyon Gate community features top-of-the-line facilities, such as a fitness center, tennis courts, and community pools, but it also has a variety of dining options. Local favorites in the area include Thai Tara Cuisine, Black Bear Diner Las Vegas, and Elia Authentic Greek Taverna. 
10. Whitney
Previously known as East Las Vegas, the town of Whitney is a great place to live if you're looking for a break from busy city life. It offers parks and golf courses, as well as lots of diversity, great restaurants, and live music. 
Whitney is situated near the Hoover Dam and Lake Mead, and it has a small but tight-knit population. Overall, this community is great for those who wish to live in a safe and affordable area away from the hustle and bustle of The Strip.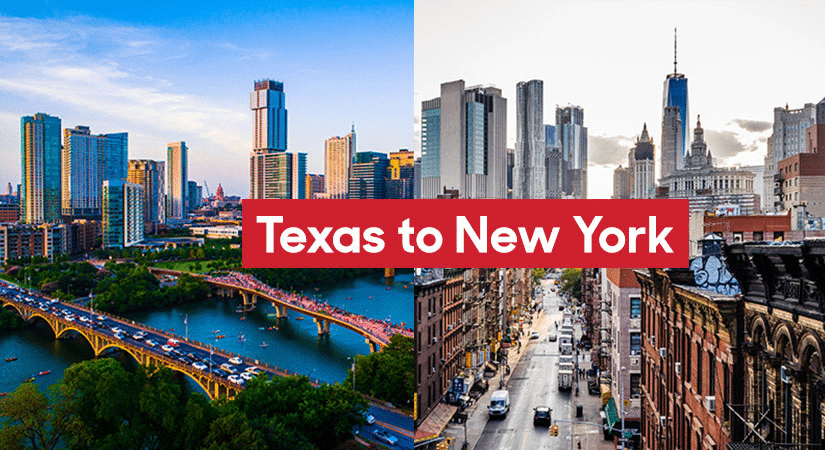 11. Boulder City
Located southeast of Las Vegas, Boulder City is part of Clark County. It's named after the nearby Boulder Canyon and was initially created for the workers involved in the construction of the Hoover Dam.
Boulder City is one of two places in Nevada to ban gambling, which makes it a safe choice for families looking to settle down, as well as those who are trying to avoid the shenanigans in Sin City. The area also offers plenty of parks, recreational activities, and golf courses. Bootleg Canyon Park is a particularly hot spot in the area, and it's a great spot to enjoy some beautiful views.
12. MacDonald Highlands
The MacDonald Highlands community is located in Henderson, and it features elevated properties overlooking the valley's desert floor. This area is an excellent investment choice, as these sites provide residents with panoramic views of the city and the surrounding mountains.
MacDonald Highlands is a community that offers a variety of high-end amenities. One of these is the DragonRidge Country Club, which features a lavish 18-hole golf course designed by David Druzisky and Jay Morrish. This course has even been endorsed by Tiger Woods and is located in a beautiful canyon region where it overlooks gorges and rocks.
13. Green Valley North
The Green Valley North neighborhood is located in Henderson just outside of downtown, and it's regarded as one of the most diverse communities in the city. According to Niche, it's also one of the best neighborhoods for young professionals in Henderson.
Green Valley North is just a short distance from the exciting Downtown Las Vegas attractions, and it also has several local restaurants, coffee shops, and parks within walking distance.
Q: What is the safest part of Las Vegas?
A: Summerlin is considered to be one of the safest neighborhoods in Las Vegas because it's less touristy and the locals stay to themselves.
Make Your Move to Las Vegas With PODS
After finding your dream Las Vegas neighborhood, get in touch with PODS to help with your move. They will deliver a portable storage container right to your doorstep, where you can pack and load at your own leisure, and they'll deliver it to your new home whenever you're ready. The best part? One month of storage is included in the price of your move, so you can easily organize and unload your belongings without feeling rushed.
---
Editor's note: Monthly rental prices were rounded to the nearest $25 and home values were rounded to the nearest $100 for ease of reading.
(Source for image featured at top: Grant Cai via Unsplash)
Get a Quote
Choose the service you need
Comments
Leave a Comment
Your email address will not be published. Required fields are marked *