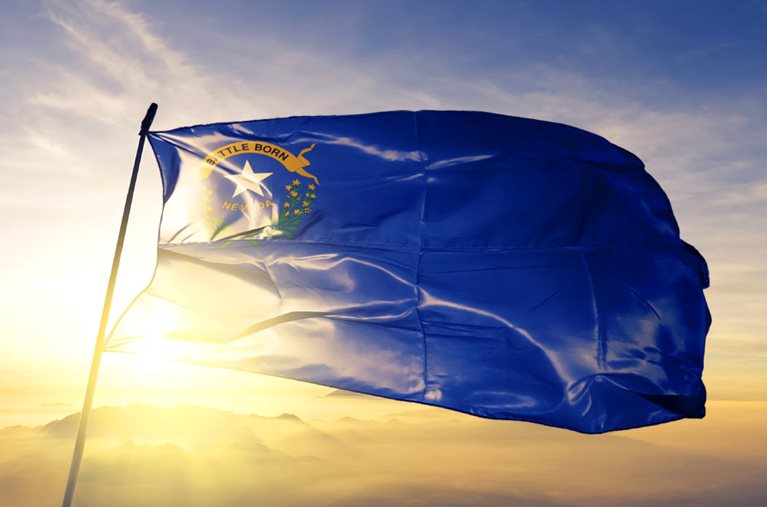 From Mountains to Casinos, Enjoy It All in These Small Towns in Nevada
If you're thinking of making a move to the Silver State of Nevada, you'll be pleased to know that this state offers residents a high quality of life, stunning natural beauty, plenty of space to grow, and lots of entertainment options. In fact, you won't be alone if you decide to make the move to this mountainous state, as
Nevada currently ranks 13th
among U.S. states where folks are moving to. Most new citizens are coming in from California, Texas, and Florida, and once you see all that Nevada has to offer, it's easy to see why.
No matter where you're coming from,
Nevada is a great place to settle
and put down roots. And if you're looking for more affordable housing and better access to recreational activities, perhaps moving to one of the small towns in Nevada is your best option. Lots of Americans have decided to give up the expensive housing, higher crime rates, and less space of larger cities.
Around 2 million people from 2020-2022
, as a matter of fact, left their big-city lives behind and decided to make new lives in smaller areas. More access to remote work and lower costs of housing are some of the biggest drivers behind this shift.
Planning a move to Nevada?
Start by getting a quote from PODS
.
Big Cities vs. Small Nevada Towns
While Las Vegas, Reno, and Carson City often get the lion's share of attention when we think of Nevada, they aren't the only places to settle down! Larger cities like these do have a lot to offer, but remember, visiting as a tourist and living in them are two different experiences. These big metropolises have more expensive housing, have a higher cost of living, and can have higher rates of crime. Residents also deal with lots of stressors such as large homeless populations and dense living conditions.

Perhaps it's time to make the move to a small Nevada town instead. Here, you'll experience:
More housing space for your money
Close proximity with nature and the outdoors
Plenty of local events to attend
Lower crime rates
Higher quality of life
Small towns in Nevada — FAQs
Q: Does Nevada have a low cost of living?
A: Nevada has a low cost of living — especially in small towns — because the state has a low tax burden.

Q: Are there any pretty towns in Nevada?
A: Yes, there are a lot! Genoa, Virginia City, and Minden are a few that are considered the prettiest.

Q: What is the least populated area in Nevada?
A: Esmeralda County is the least populated county.

Q: Are there any good places to live in Nevada?
A: Yes, Virginia City and Gardnerville are sister cities that are both considered great places to live.
The Best Small Towns in Nevada
We've gathered a list of the 12 best towns in Nevada for you to consider. Although the U.S. Census designates a small town as up to 5,000 people, we've expanded it to include populations of up to 15,000.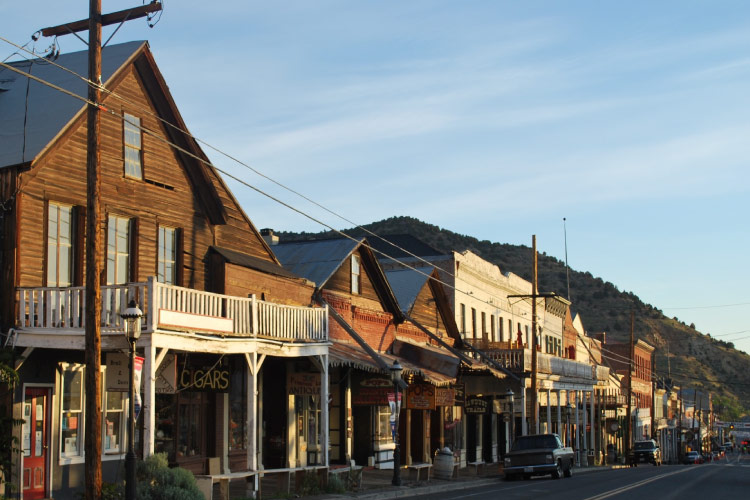 Virginia City, Nevada
(Source: Virginia City, NV via Facebook)
1. Virginia City, NV
Average rent (one-bedroom): N/A
Median listing price:
$120,000
At one time, one of the most popular towns in Nevada was Virginia City, thanks to the discovery of the Comstock Lode, which was a major silver deposit. A town sprung up around the mining camp, and Virginia City boomed. Although the mining is gone, the old west appeal remains. Here, you'll be front and center with history when you explore historic sites like riding on the V&T Railroad, taking a trolley tour, or visiting the The Marshall Mint, which is housed inside the historic Assay Office built in 1861.

The downtown features lots of old-west appeal, and you can enjoy visiting saloons, taffy shops, and even haunted hotels! That's right, Virginia City is considered one of the most active haunted ghost towns in Nevada, thanks to its time as a huge mining city. Ghosts are often spotted in Piper's Opera House or the Bucket of Blood Saloon, and the historic Mackay Mansion offers paranormal tours.
2. Eureka, NV
Average rent (one-bedroom): N/A
Average home value:
$231,500
Don't let the small size of this town fool you, Eureka is one of the quintessential old-west towns in Nevada! Residents love that their town has little to no traffic (which is great if you're moving from a big city) and that you can easily enjoy a day visiting local businesses or taking in the panoramic mountain views.
No old-west town would be complete without a place for entertainment, like the Eureka Opera House, or a saloon like the Owl Club Bar and Steakhouse. You'll also have front-row seats in this town to check out the Eureka Sentinel Museum and the historic Jackson House Hotel. Festivals are popular in this close-knit town, as well, so expect to enjoy the Eureka County Fair each year!
3. Winnemucca, NV
Average rent (all home sizes): N/A
Average home value:
$300,300
Named after Chief Winnemucca, this town in northern Nevada is a great place to settle down. It proclaims itself as the "Friendliest Town in Nevada," and you can rest assured that in this little community, you're going to know your neighbors. And if you like the excitement that comes from gambling, you're in luck, as you'll have easy access to the Winners Inn & Casino.

There are also lots of fun festivals and events throughout the year, such as the Ranch Hand Rodeo, the Winnemucca Balloon Festival, and the Tri-County Fair! There, you can expect lots of western events, such as barrel racing, roping, and tractor pulls.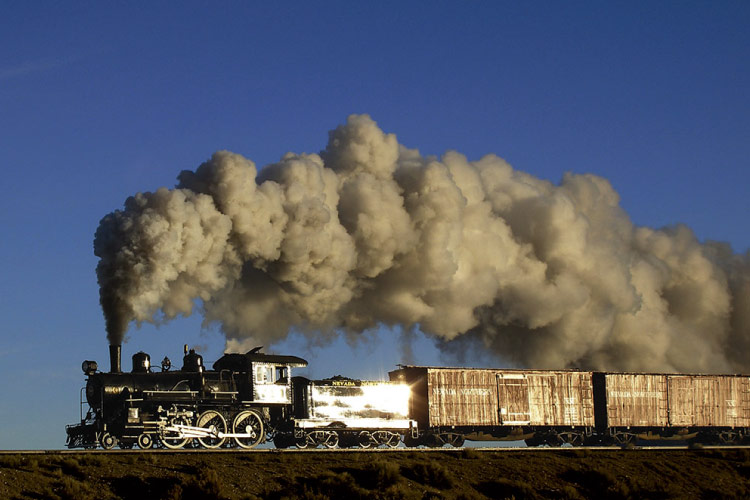 Nevada Northern Railway's Ghost Train in Ely, Nevada
(Source: Pony Express Nevada via Facebook)
4. Ely, NV
Average rent (one-bedroom): N/A
Average home value:
$190,000
Great for:
Cost of living, jobs, housing, nightlife
If you're looking for a small town with easy access to a national park (Great Basin) so you can explore caves, hike the trails, or enjoy a night of stargazing, you should check out all Ely has to offer. This small town is perfect for those who want to spend time outdoors and make visits to the Lexington Arch or climb to the top of Wheeler Peak.

This town also has a lot of history and was originally a stagecoach stop on the Pony Express. Residents love to stroll down the main business district and admire the beautiful architecture along the way. You'll also love checking out the Nevada Northern Railway and grabbing a bite at local favorite Racks Bar & Grill.
5. Pioche, NV
Average rent (one-bedroom): N/A
Average home value:
$200,300
Ever considered settling in one of the living ghost towns in Nevada near Las Vegas? That's exactly what you'll do living in Pioche! Although the history of this town is quite lawless, it's evolved from its mining camp days into the charming small town it is today. The silver that made this town boom may be gone, but there is still plenty of old west appeal downtown with the beautiful Thompson's Opera House, the Lincoln County Courthouse, and plenty of saloons like Gunslingers to wet your whistle. Walking through Boot Hill Cemetery is another must-do on any explorers list.

Las Vegas is also just 2.5 hours away, which is an easy day trip whenever you want to explore the big city.
6. Minden, NV
Average rent (all home sizes): N/A
Average home value:
$659,400
Considered one of the best places to raise a family in Nevada is the German-named town of Minden. This is also a casino town, and you can try your luck at the popular Carson Valley Inn Casino or the Cod Casino. Residents also like to get outdoors and enjoy the East Fork Carson River, whether it's walking along the banks, kayaking, or canoeing.

This friendly community boasts of a lot of local businesses, and when you're a local, you'll find that stopping by the Wild Horse Bar and Grill, Cook'd, or The Corner Bar will be like second nature!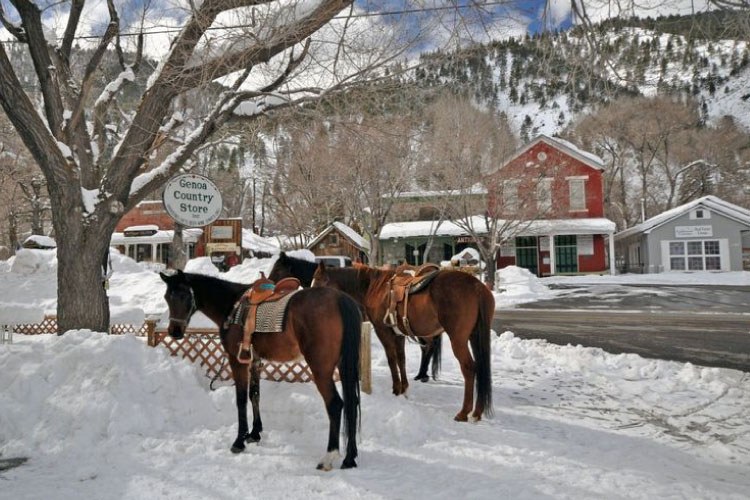 Genoa, Nevada
(Source: Town of Genoa, Nevada via Facebook)
7. Genoa, NV
Average rent (one-bedroom): N/A
Average home value:
$1.13 million
One of the top mountain towns in Nevada has to be the charming area of Genoa. Located near the Sierra Nevada mountains, you'll love all the opportunities you have to get outside and explore. Whether you want to hike the trails, climb Genoa Peak, or hit the green at Clear Creek Tahoe, this could be the town for you. Located close to Reno and about 25 miles east of Lake Tahoe, as a resident, you won't be bored on the weekends!

In addition to having Lake Tahoe and the Sierra Nevadas in your backyard, you'll love the small-town festivals that really bring the people together. The most popular is the Genoa Candy Dance — an event that boasts over 400 vendors and a dinner dance. Locals can also experience the free Concerts on the Green, or the town's Annual Halloween Party. Make sure to stop into the Genoa Bar & Saloon, the oldest saloon in Nevada.
8. Yerington, NV
Average rent (one-bedroom): N/A
Average home value:
$287,400
Whether you're looking to retire or you want to raise a family, Yerington is a safe place to do both (Niche has named it the 8th best place to retire in Nevada, though). The people take pride in their community, and they look forward to the annual Night in the Country Festival!

Residents of this Nevada town are about 45 minutes from the Mason Valley Wildlife Management Area, which offers beautiful lakes to explore, along with plenty of places to hike and bike. When you're done exploring, make sure to stop at a few local bars and restaurants, such as Tailgater's, Sherry's Stage Stop Restaurant, and Dini's Lucky Club Casino!
9. Gardnerville, NV
Average rent (one-bedroom):
$1,600
Average home value:
$571,200
It's ranked #2 on Niche's list for "Best Places to Retire in Nevada," but Gardnerville would make a great spot in Nevada to live, whether you're a retiree or not! Located about 130 miles away from the Sierra Nevada Mountains, you'll love how easy it is to get out and explore. Whether you want to hike, ride horses, ski, or kayak, you'll easily be able to enjoy any outdoor activity. Gardnerville is only about 30 minutes from Lake Tahoe, making this an easy day trip or a great weekend getaway on the big lake.

And while you're in Gardnerville, you can plan a picnic or a day out at Lampe Park, then stop by Overland Restaurant & Pub or Woodett's Diner for some delicious fare!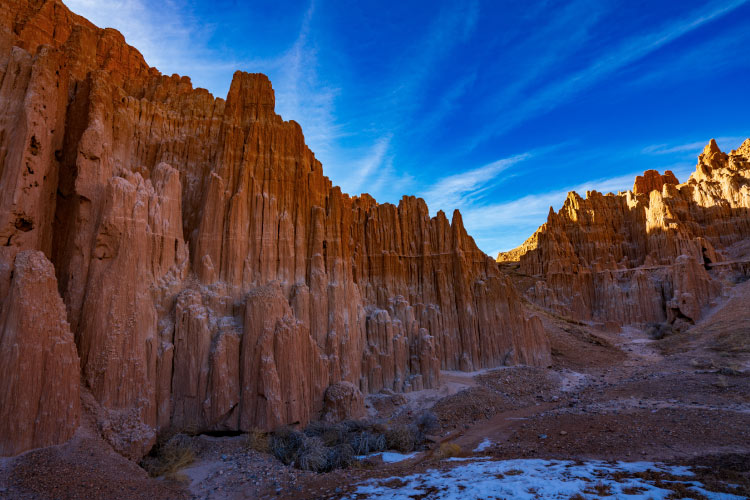 Cathedral Gorge State Park in Panaca, Nevada
10. Panaca, NV
Average rent (one-bedroom): N/A
Average home value:
$218,500
Located not far from the border of Utah is the small Nevada town of Panaca. This town was originally settled by Mormon pioneers, and that pioneer spirit never left the residents of this close community! There's also plenty to explore and experience.

Residents love visiting Cathedral Gorge State Park, where you can walk the Miller Point Trail or go caving at Cathedral Cave. And each year, this small Nevada town hosts the popular Panaca Pioneer Day Celebration filled with games, parades, fireworks, and fun for the whole family.
11. Alamo, NV
Average rent (one-bedroom):
$1,700
Average home value:
$207,000
This scenic small Nevada town is located just 90 minutes from the bright lights of Las Vegas but exudes that old west, cowboy spirit. There are lots of chances to check out rodeos (especially with the presence of the Alamo Rodeo Team) throughout the year, but you're never too far from the great outdoors either. Locals love to visit Badger Mountain or the Pahranagat National Wildlife Refuge, where you can camp, hike, or fish until your heart's content.
12. Lovelock, NV
Average rent (one-bedroom): N/A
Average home value:
$208,400
Great for:
Cost of living, housing, diversity, weather
Another fantastic northwestern Nevada town is Lovelock, which is just around 100 miles east of Reno. This town sprung up as part of the Central Pacific Railroad, but it is known today for the thousands of locks that lovers can attach to pillars in the city. One thing you're sure to love about being a resident here is the proximity to Humboldt State Wildlife Management Area. Here, you can boat, kayak, swim, or water ski on Humboldt Lake or Toulon Lake, just enjoy some time in nature on the shore, or explore Lovelock Cave.

Enjoy local cuisine and support small businesses by stopping at Cowpoke Cafe or the Blackrock Grill!
Move to One of These Thriving Towns in Nevada With PODS
Nevada is a huge state that's just full of charming small towns. When you're ready to make the move to live in a Nevada town, PODS is there to help you every step of the way. They'll deliver a portable storage container to your address, so you can fill it up at your leisure. And as soon as it's ready to go, a PODS professional driver will arrive, pick it up, and drive it to your final Nevada destination! The best part? One month of storage is always included with every move!

Editor's note: For ease of reading, monthly rental prices were rounded to the nearest $25 and home values were rounded to the nearest $100.
Get a Quote
Choose the service you need
Related Articles
What Happens in Vegas — Makes Us Want to Move There! 14 Things to Know About Living in Las Vegas
Read more
Comments
Leave a Comment
Your email address will not be published. Required fields are marked *