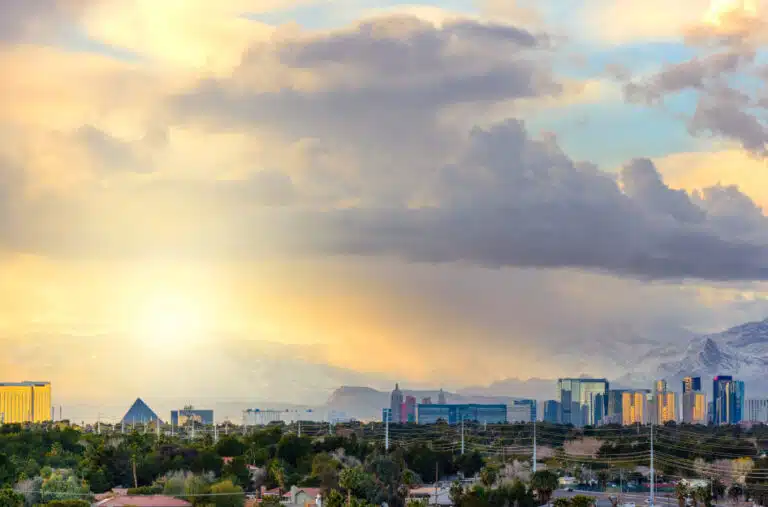 Moving to Las Vegas, Nevada - The Entertainment Capital of the World
What's known as one of the most popular hotspots in the tourism and hospitality industry, as well as the largest city in the state of Nevada? Vegas, baby! And while Sin City might be associated with things like partying and gambling, you might be surprised to learn it has its fair share of suburban neighborhoods that make moving to Las Vegas something worth considering.
Q: Is Las Vegas a good place to move to?
A: There are a number of perks that make Las Vegas a desirable place to move to. The city is known for having very affordable housing all throughout its neighborhoods, no state income tax, and gorgeous warm weather all year! Las Vegas is also the entertainment capital of the world. There's always something fun to do, whether you're a young professional, raising a family, or getting ready to retire and move on to the next chapter.
About Las Vegas
Las Vegas is currently the 25th most populated city in the U.S., with a median age of 37.7 years. The city grew by an estimated 0.8% between April 2020 and July 2021, and the current population of Las Vegas is over 650,000.
The reason why Vegas is regarded as the world's entertainment capital is due to the number of performers and shows it has to offer. There are a variety of performances in the city, including comedians, magicians, and Broadway musicals. You can also catch plenty of big-name artists on tour, along with other small theater shows scattered across the city.
Vegas is also a great place to catch boxing matches, along with UFC and MMA fights.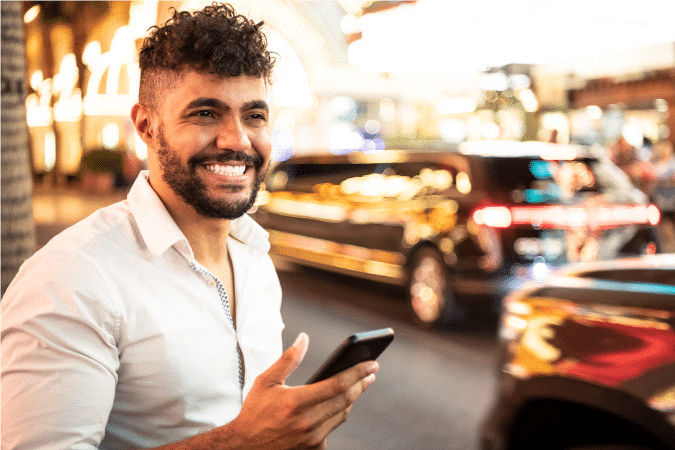 Living in Las Vegas: Pros and Cons
Consisting of a vibrant entertainment scene, nightlife, and some stunning natural beauty, Las Vegas is a city full of opportunities with minimal drawbacks. Consider these benefits and disadvantages before planning your move to Sin City.
Pro: Sunny Weather Year-Round
Although Las Vegas experiences extremely hot weather during certain months of the year, the city's sunny and warm climate is favorable to most of the residents. Its subtropical desert climate gets around 300 days of sunshine annually and experiences minimal rain. That means spring and fall are ideal for outdoor activities, while winter provides some relief from those who have been used to the cold.
Con: Tourists
It may come as no surprise, but tourist numbers are inching back to pre-pandemic levels, and that means the Strip can get busy. There are many touristy parts of town that residents prefer to avoid, along with areas around the airport throughout the year. It can also get hectic when different conferences and conventions are in town, or when certain events take place throughout the year.
Pro: Top-Tier Communities
In Las Vegas, there are plenty of housing options, whether you want to plant yourself in the suburbs or retire in a 55+ community. There are also lots of gated communities that are known for their private, guarded, and well-protected environments. And most neighborhoods offer easy access to great restaurants and stores.
Con: Falling to Temptation
Las Vegas is full of vices and temptations, and it can be hard to keep yourself away from them. The Strip and nearby areas have 24-hour access to gambling, adult entertainment, and alcohol.
If you're prone to falling prey to temptation or have problems with these issues, living in Las Vegas might not be the best choice. It is called Sin City for a reason!
Pro: Public Transportation
The best way to travel around Las Vegas is by using the Monorail, which runs along the Strip. It has seven stations and is capable of taking you to some of the city's most popular attractions in a matter of minutes. It's very scenic, too, because it's elevated, offering a great view of Las Vegas.
The SDX Bus, Deuce Bus, and the Las Vegas Free Trams are all other great methods of transportation when traveling around the city, as well.
Cost of Living in Las Vegas
Compared to other big cities in states like New York or California, Las Vegas is considered incredibly affordable. This makes it a great choice for people who are looking to move away from more expensive cities. Here are a few of the most important things you should know before moving.
Q: Is it cheaper to live in Las Vegas or California?
A: Living in California tends to be more expensive than living in Nevada anyway, but to put it in perspective, California's equivalent city to Las Vegas is Los Angeles, which has a cost of living that is more than 40% higher than Las Vegas.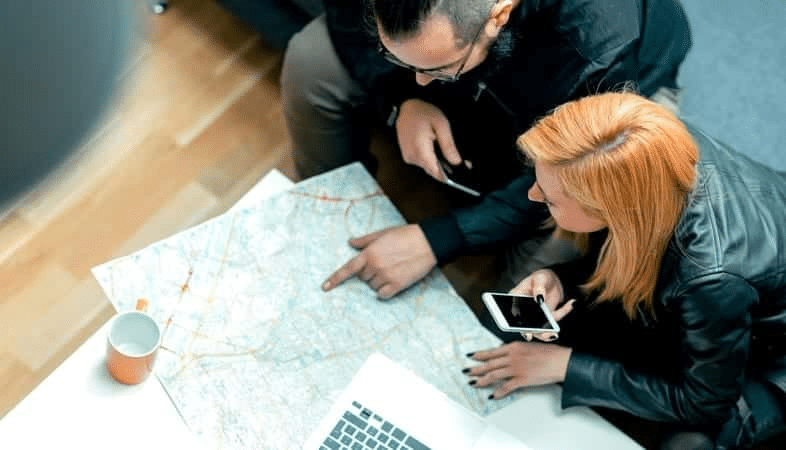 Las Vegas Climate
As mentioned earlier, in Las Vegas, the subtropical desert climate is characterized by hot summers, mild winters, and mostly clear and dry seasons. Temperatures fluctuate from around 36 degrees to 105 degrees throughout the year.
The city also experiences plenty of sunshine, with an average of around 300 sunny days per year. During the winter season, snow can be seen in the mountains surrounding the city, but Las Vegas only gets about 4 inches of rainfall annually, making it one of the driest areas in North America. In fact, during the year, the city experiences only about 26 rainy days.
Las Vegas Traffic and Getting Around in the Suburbs
While living in Las Vegas, you can expect the typical morning and evening hour traffic jams. However, it's important to note that traffic becomes especially bad after 4 p.m. in the tourist areas. You'll especially want to avoid I-15 during these hours and during other busy times of the year.
Even though public transportation can be easy in some parts of the city, the low number of routes in other adjacent communities make it more difficult to find much public transportation that connects from one suburb to the other. Therefore, the driving culture in Las Vegas is pretty big. If you don't have your own car, you can always take advantage of taxis or ride-share services like Uber and Lyft.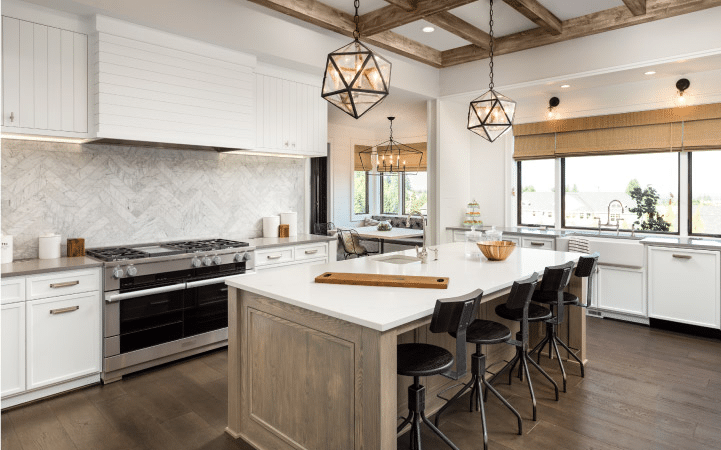 Best Places to Live in Las Vegas
Where should you live when moving to Las Vegas, though? Here are four of our favorite neighborhoods.
Green Valley South
Green Valley South is situated in a great location near the Sloan Canyon National Recreation Area, the Las Vegas Strip, and the McCarran International Airport. The community is known for its well-ranked schools and diversity. And with it being so close to the Strip and airport, young professionals have easy access to great nightlife along with travel opportunities.
Paradise
Paradise is a city near the Las Vegas Strip that's just outside the city limits. It has fewer homes and more high-rise condominiums and apartment buildings. This area is ideal for young professionals who want to be close to the action, and it's very easy to get around for conventions and business meetings.
Summerlin
Located on the western edge of the Las Vegas Valley, Summerlin is known for its rich and famous residents. Some of these include David Copperfield, Carlos Santana, and Floyd Mayweather.
Although it's not as close to the Strip as other areas of Las Vegas, residents of this community still enjoy the various features that it has to offer. Some of these include its well-established dining scene, shopping plazas, and mature tree-lined streets. Also, this neighborhood is located near the Spring Mountains, which are made up of picturesque white and red sandstone cliffs.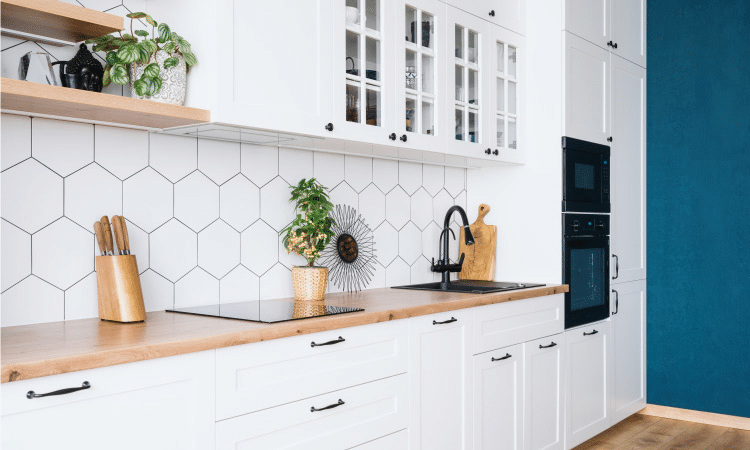 Things to Do in Las Vegas
Other than the live shows and entertainment on the Strip that Las Vegas is so widely known for, there are so many other fun things to do that tend to get overlooked.
Warm Weather Calls for Outdoor Activities
Las Vegas is a great place to live because it has plenty of outdoor activities to keep you busy. There are hundreds of parks and trails to explore, as well as several regional and national parks that draw in visitors from all around the country.
Red Rock Canyon is one of the most popular areas in Las Vegas to visit. It features hiking trails and red rock formations, as well as a 13-mile scenic road you can drive.
Although Las Vegas is in the desert, it has plenty of lakes that residents can enjoy. One of these is Lake Las Vegas, which features a variety of water activities and a marina. Another popular area is Lake Mead — a massive reservoir that's popular for fishing and boating.
Golf, Golf, and More Golf
If you're a fan of golf and want to live in Las Vegas, you'll have plenty of opportunities to play year-round. There are over 50 courses to choose from in the city, with options for both beginners and advanced players.
There are municipal courses open to the public, but there are also private courses you can golf on. Most are open to the public, but some are private courses on country club properties. Many of them host professional events that you can check out whenever you have the time.
World-Class Dining Options
Las Vegas has a top-tier dining scene, including celebrity chef venues, fine dining establishments, seafood restaurants, and more. If you're looking for a true foodie experience in Las Vegas, though, don't forget to consider the many great restaurants beyond the overpriced establishments on the Strip. You'll find hidden gems all over the place!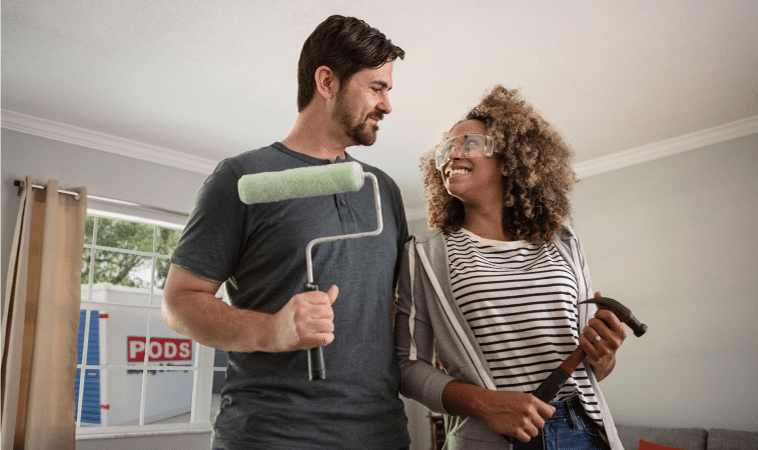 How to Move to Las Vegas
When planning your move to Las Vegas, it's important to factor in all of your moving options. Your three main moving options are going to include DIY with a rental truck, full-service movers, or PODS portable moving containers.
Q: How much money do you need to save to move to Las Vegas?
A: This number can vary, depending on factors such as where you're moving from, how much you're moving, and how you're getting there. It's recommended that you have at least six months of living expenses saved at all times, but you should also price out your move beforehand. Based on the numbers you come back with, you can create a realistic budget and begin saving from there.
DIY With a Rental Truck
Sometimes it's simpler to do things yourself. That's where DIYing your move with a rental truck can be helpful. Pack, load, and move everything on your own time as a money-saving alternative to using a full-service company. This is usually the cheapest option; however, it's important to consider things like insurance and gas for the distance you're driving. Without that extra consideration, you might end up spending more than you originally thought you would.
Full-Service Movers
If you have extra money to spend, hiring a full-service moving team is an easy and convenient option. Moving companies in Las Vegas can take away a lot of common moving stress, and it can help you feel a lot more comfortable getting to your new home. Make sure to contact these companies well in advance, though. It's important to get at least three to five quotes, so you can be sure you're getting the best deal — full-service movers tend to cost a pretty penny compared to other options.
PODS Portable Moving Containers
PODS services are a great way to get the best of both worlds. PODS will take care of the transportation aspect while you take care of the packing and loading. It can be done on your own time, and you don't have to worry about the hassle of driving a big truck through downtown Las Vegas. And with one month of free storage with each rental, you can rest easy knowing you're taken care of.
Choose PODS to Help on Your Journey to Las Vegas, NV
With a portable moving and storage container from PODS, you can easily move into your new home in Las Vegas. It can be delivered to your doorstep and will be picked up and delivered to your new location once you are ready. Need more time to settle in? No problem! You can always add more time to your move or have your container stored at a secure PODS Storage Center.
Want packing and loading tips and tricks? Check out more from the PODS Blog!
---
Editor's note: The Las Vegas neighborhoods' monthly rental prices were rounded to the nearest $25 and home values were rounded to the nearest $100 for ease of reading.
Get a Quote
Choose the service you need
Comments
Leave a Comment
Your email address will not be published. Required fields are marked *