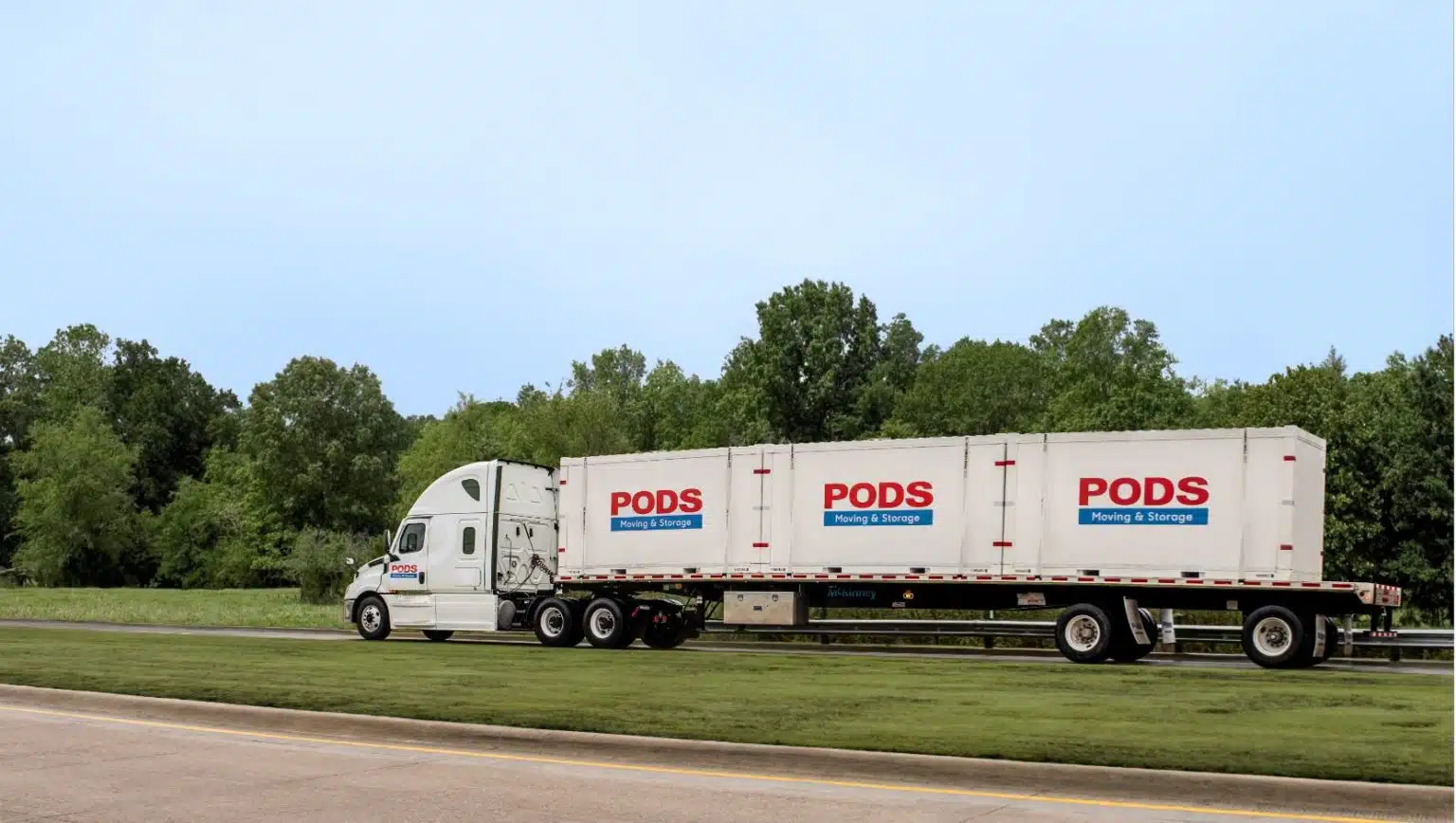 Moving out of state for work? Why relocation services may be a smart strategy
Today's job market has enabled high-quality talent to be super-selective in their search for new positions. As a result, to have a shot at attracting good workers, employers are offering a full spectrum of benefits and compensation. They're also expanding their search parameters as part of an innovative HR strategy to find the most qualified people for the job. And that means it's easier than ever for new employees to have the option of relocation. 
If you've found yourself in that lucky position — and especially if you've been given a lump-sum relocation package from your new company — the best course of action may be to hire a relocation service: a company that specializes in corporate moves and takes care of everything.
There are plenty of benefits to using a one-stop service to guide your relocation. Topping the list? Less stress. What's not to like about having someone else swoop in and manage your move?
And if that's not enough, here are three more reasons you'll want to take advantage of relocation services:
You'll save time. These people are professionals, and they know what they're doing. Something that could take an amateur mover hours ("Where did I put that packing tape?" "Be right back — I've got to run out for more boxes!" "I thought you were confirming the Airbnb in Austin!") gets done in a flash. They've done all of this a thousand times, and they come prepared, start to finish.

You'll save money. The trips for moving supplies alone can put a dent in your bank account. But more importantly, relocation assistance leaves no stone unturned. These experts know what needs to get done. And the fee is the fee — period. There's generally little deviation once the paperwork is signed, so you'll know precisely how much you're paying and what you're paying for.

You're more likely to succeed in your new job. When you start your new job in a good space emotionally, you're much more likely to do well right out of the gate — and to want to stay in the job. Compare that with a relocator who, for instance, was scheduled to start a new job in a new city on March 1. Early on the morning of February 28, the movers she'd hired called at the last minute to say they would be a day late, so she had to postpone her start date to be home when they arrived. Right off the bat, the new job starts with apologies for inconveniencing the HR rep and other folks involved in onboarding. Not a great first impression. By contrast, consider this: The movers are late, but your relocation service simply extends your hotel reservation by another day and sends a rep to meet the movers at the new house and oversee the unloading. You show up for your first day at work confident and pleased that professionals are handling your move, so you can focus on what's more important: your new job.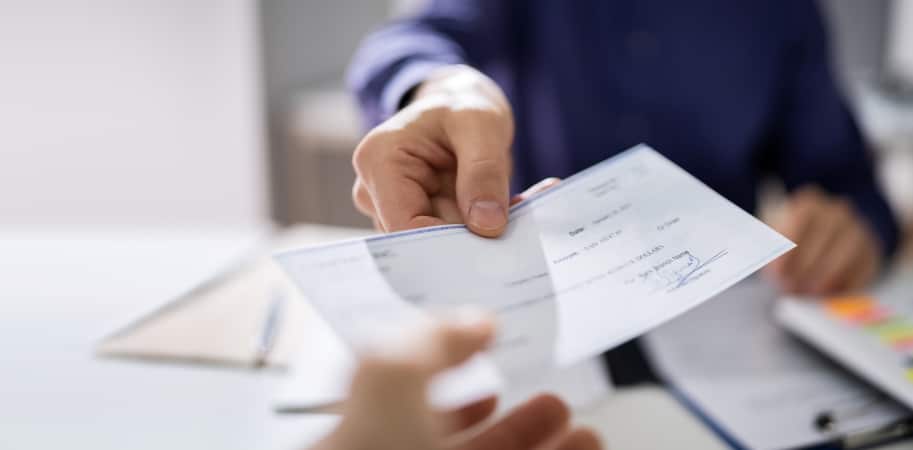 So what is a relocation package exactly?
Before we dive deeper into the specifics of relocation services, let's look at the basics of a relocation package.
When you're promoted or you take a new job in a new city, a relocation package is a perk many employers provide to help you with the often hefty financial burden of moving. It's also good business (see above, re: higher success rate).
There are four main types of relocation packages a company may offer:
Reimbursement: Your company collects all your receipts and pays you back for what you've spent to get moved and settled in to your new city.
Direct billing: All invoices are sent directly to your employer, so you don't have to front any money for your moving expenses.
Lump sum: Your employer gives you a chunk of money to spend on your move as you please.
Third-party relocation: A service provider coordinates all your moving needs.
How much is an average relocation package?
The amount of money involved in your specific relocation assistance package depends on company policy, and that policy often considers your new position, the distance involved in your move, and your personal circumstances. For instance, are you a homeowner or renter? Some executives can negotiate a mortgage buyout, but that's a perk generally reserved for the upper reaches of management. Do you have school-aged children? At least one house-hunting visit to your new city may be in order, so you can vet schools and neighborhoods — and even potentially find a house — before you officially move.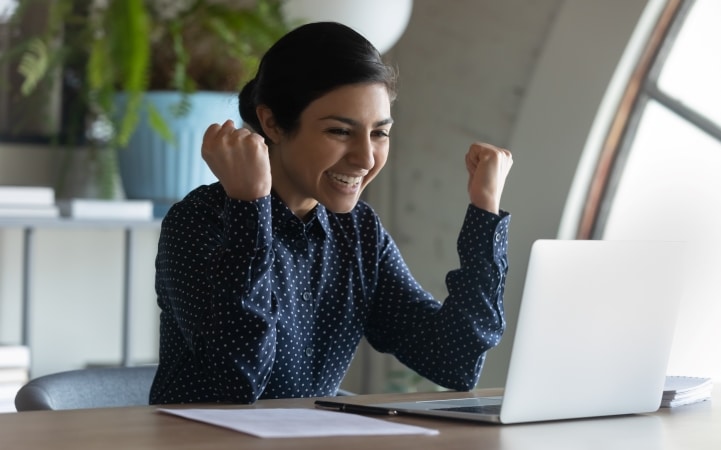 What should a relocation package include?
Most relocation packages offer:
Packers and movers. Your company covers the cost of packing up your belongings and getting them to your new city.
Temporary housing. If you're still looking for an apartment or your new home won't be ready in time for your first day on the job, your employer may foot the bill for an Airbnb, an extended-stay hotel, or another type of corporate housing to keep you comfy until it's time to move in.
Real-estate assistance. On both ends of your move — selling your home and finding one in your new city — it's always helpful to have a pro in your corner to help with listing, staging, and marketing needs. This type of support can apply to renters, too. If your start date requires breaking your lease, your new boss may opt to pay any penalties. And deposits for a new apartment or rental home should be on the list, as well.
Storage. This is a given, particularly if your new house is smaller — or perhaps not quite ready in time for your first day at work.
Pro Tip: Using an all-in-one moving and storage company like PODS means you only have to move your household belongings one time. Say goodbye to the endless process of loading onto a truck, unloading into storage, reloading onto a truck, and unloading yet again into your new house.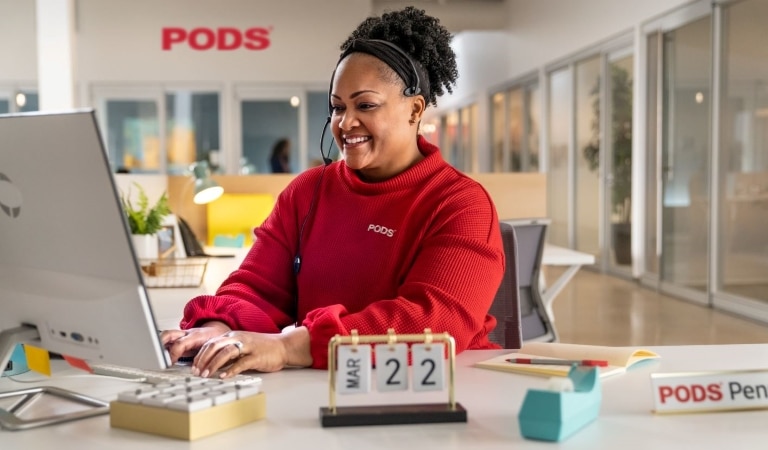 Why is a relocation service a good option?
The mere thought of everything involved in a move across state lines might be enough to make you wonder if you're making the right decision about the new job. Packing. House-hunting. Enrolling your kids in new schools. It's a lot to take on. So why not have someone else take care of the details for you?
PODS, for example, has been managing employee relocations for more than 20 years and has a team of specialists to help make your move seamless. And in addition to decades of experience, PODS offers flexible, customized moving and storage solutions to fit your move. Check with your employer to see if they already have a partnership with any moving or storage companies.
Here are a few specific tasks a relocation service can handle for you:
Hire movers: They're in the moving business, all day every day, so they know who's good and who's not. You don't want some fly-by-night crew in charge of your furniture — not to mention precious heirlooms and family photos. The relocation service will work with your schedule and do all the necessary negotiating for you, reporting back with a time for you to simply show up and kick back in your new house. Plus, because they work in volume, you'll likely get a discount.
Handle real-estate transactions: A good full-service relocation service has pros in the real estate biz who can coordinate the sale of your home and the purchase of a new one. You can count on them for necessities like arranging neighborhood tours to get you acquainted with your new city and providing maps and other guidance for things like nearby parks, grocery stores, and other amenities.
Coordinate kids: As you're prepping for a new job in an unfamiliar city, how amazing would it be to have someone arrange childcare? Vetted and trustworthy, of course.
Move pets: If you need to stay in temporary housing until your house is ready, your fur baby may need an interim spot, as well. Relocation services have local experts to take care of the details, so you can focus on your job. For more unusual circumstances — maybe your family's beloved adoptee is a snake or a ferret, or some other creature not generally welcome at the local hotel — pet relocation services, specifically, can help.
Transport cars, boats, RVs, and golf carts: A service will have contacts with reliable, proven car movers and other providers, so you can rest easy knowing your vehicles will be delivered to your new home.
Guide international moves: If you're moving to a different country, you'll want to hire international relocation services with plenty of international connections. For starters, they should have contacts with reputable companies across the border to unload your belongings. Coordinating other issues like passport applications and various tariffs are part of a good service, as well. And if you're talking top-notch support, you'll find a company that can help you learn the local language.
Pro Tip for Employers: Do you need to relocate employees? Get tips specific to employee transfers from our PODS Business Solutions.
Are relocation packages taxable if you use a relocation service?
If your company pays the relocation service directly, you will not be taxed on the amount of money your move costs. Since the dollars don't go through your bank account, as they do with a lump-sum or reimbursement option, the service is not considered income and, therefore, is not taxable. However, if you use a lump-sum or reimbursement option to engage a relocation service on your own, and money appears in your bank account from your employer, get ready to pay some taxes.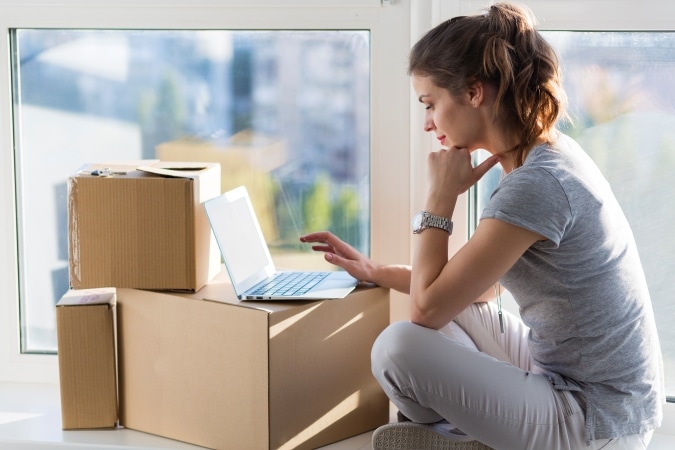 What's next?
Regardless of who you decide to line up to help with your relocation, the move is going to happen. Want more inside scoop for all-things moving related? Check out the section of our blog, "Containing the Chaos," dedicated to moving. From move-out cleaning checklists to insider's guides for specific cities, we're here to help make your move as seamless as possible.
---
Shannon Jacobs is a Tampa-based freelance writer and frequent contributor to the PODS blog. She has lived in Atlanta, the Berkshires, and Nashville, but always returns to the warmth of Florida's Gulf Coast.
Get a Quote
Choose the service you need
Comments
Leave a Comment
Your email address will not be published. Required fields are marked *