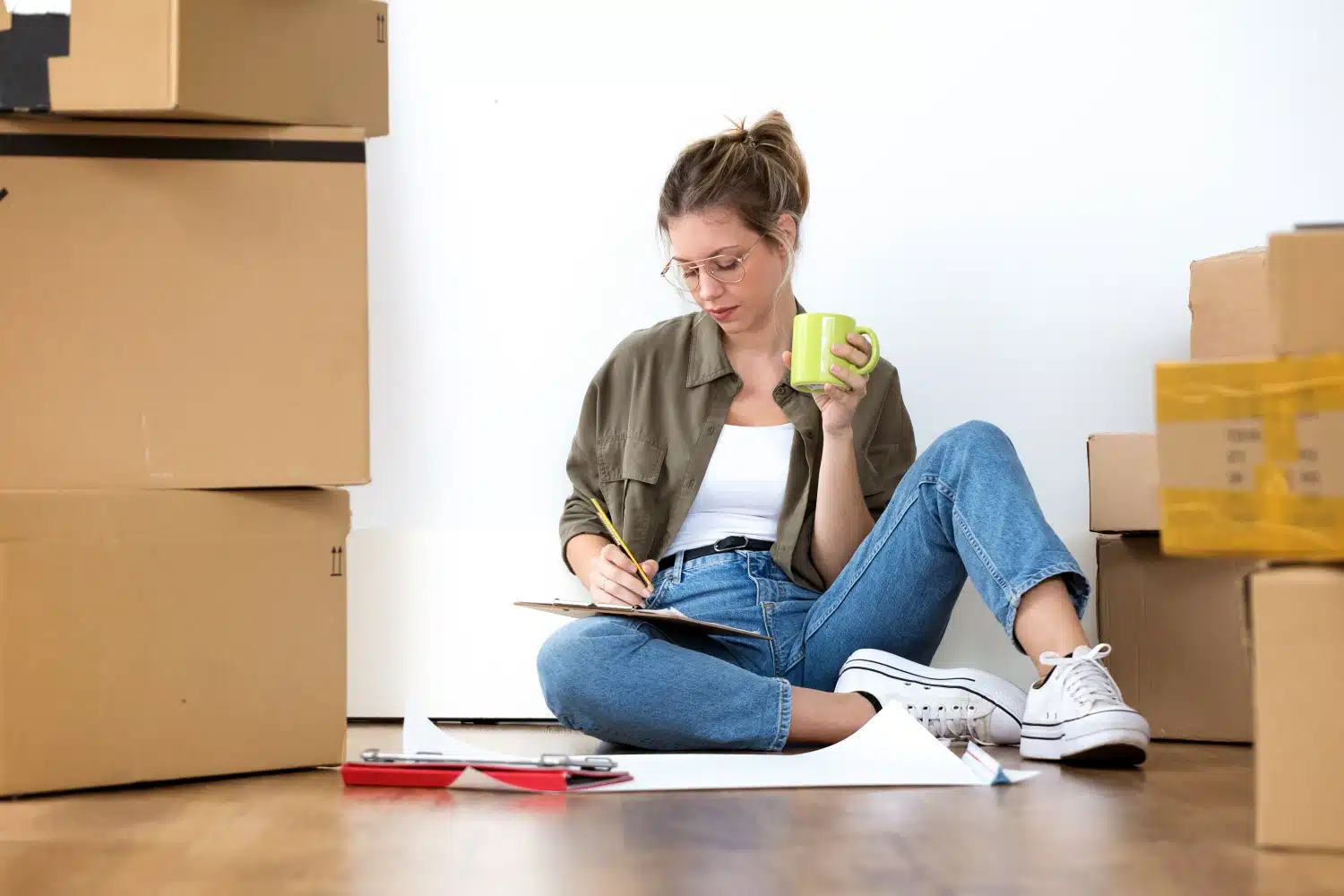 Relocating for work? Here's your guide to temporary housing
So you've landed your dream job in a new city. If you're a lucky relocator with time and money for real-estate recon trips, terrific! If not, you'll likely need a temporary home base while you find permanent digs. Or maybe you just want to get the lay of the land before you sign on the dotted line. Regardless, there are plenty of options for an interim stay, thanks to the gig economy and the demands of today's ultra-mobile workforce. But finding a space that fits your needs is key. You certainly want to be comfortable as you get to know your surroundings and settle into your new job. Here are a few things to consider as you make plans to make your move.
Where do I start?
Begin by considering the basics. Do you have a family relocating as well? Are they moving with you right away or hanging at your current home until your new place is ready? Do you have any pets to accommodate? Are you able to climb stairs, or do you need a more accessible situation with an elevator or ramp? Do you want to take your furniture with you, or do you prefer to store it — or utilize a mix of both options? And the all-important question: What's your budget? Make a list of your must-haves, nice-to-haves, and no-can-dos; it'll help narrow your choices as you make your plan to relocate.
How do I find a temporary place to live?
If your soon-to-be boss will spring for the cost, the easiest option for finding a temporary home is hiring a broker to do the leg work. A local professional who does real estate for a living understands the market and can narrow the options to a handful of choices for you, including finding appropriate storage for your furniture. But if outsourcing the search isn't in the cards, Google is a good place to kick off your hunt for short-term housing. Simple terms like "temporary housing" or "short-term rentals" plus your new city or town's name will get you in the right vicinity. You can also ask for guidance from your new colleagues, particularly those who have lived in the area for a while. Bonus: It's a great way to get to know your new work fam.
What are the different types of temporary housing?
There are so many options for temporary housing, you're bound to find something that meets your must-haves and nice-to-haves. Here's a sampling:
Extended-stay hotels
Exactly as they sound. These are hotels designed specifically for stays longer than a typical business overnighter or vacation trip. The benefits are many, including housekeeping service, breakfast (often) as part of your rate, and low-maintenance living for as long as you need it. Pools and gyms, too. You might not have a kitchen, though, so if you're not a fan of restaurant dining or takeout on the daily, this isn't your best option.
Corporate housing
Short-term residences created precisely for your situation (and for business travelers in town for multi-day meetings or projects). This option overlaps a bit, amenity-wise, with an extended-stay hotel but leans more toward home than hotel. Some companies contract with rental communities so new employees in search of a permanent residence have some comfort and consistency in the meantime.
Relocators with families in tow might prefer this option, which gives you a real home-base while you're getting familiar with your new city or town. Things to consider if your employer offers corporate housing for your in-between time: Is it fully furnished? Partially? What's included? Is internet service part of the rent? Are pets allowed? Is there a designated dog-walking area on the property? Is there a pool or workout center? As always, do your research.
Airbnbs
Homes away from home. Many Airbnb owners are happy to host guests for long-term stays — it actually saves them time and energy on cleaning, vetting applicants, and other proprietor responsibilities. This option might be your preference if you have a family or a pet, but be sure to check the rules before you get your heart set on a place: Some spaces require significant deposits for some dog breeds, and that might not be a bill your new employer wants to foot.

Another Airbnb advantage? The ability to give a neighborhood a test-run. That is, if you pick a home near where you want to put down roots, you can get a sense of what the area's like at different times of day, whether the traffic volume is acceptable to you, and whether you can walk to nearby shops and restaurants, for example. Some owners will also give you a discounted rate for a longer run, so check that out if you're on a budget. And, of course, Airbnbs come in all shapes and sizes to fit your specific circumstances — from studio living to luxurious executive homes.

If you'll have a car with you, don't forget to find out about parking, which is often an afterthought but so important when it comes to cost (and when you pull late-nighters at the new office). Other options in the Airbnb vein include: Vrbo (Vacation Rental By Owner), HomeAway (owned by the same company as Vrbo), and Owner Direct.
Sublets
Temporary lease takeovers. This is a potential short-term rental path if you're anticipating a stay of at least a full month. Major metropolitan areas are generally good bets for sublet seekers. Folks who need (or want) to leave town for a long vacation or work project but want (or need) to keep current on their rent often seek subletters to move in and cover costs temporarily. College towns generally have plenty of sublets, too, after spring semester ends and students head home for the summer or during extended holidays like winter break.

There are a few disadvantages to the sublet scenario for temporary housing, however, including potential pre-existing roommates and, for some people, living among someone else's belongings. And, in many cases, a sublet requires sign-off from the property owner, so make sure you're not getting into a sketchy situation with a renter who's hiding the fine print.

But if you do the right research, a site like sublet.com might provide just the space you need until you're ready to settle into your new home. As with any temp situation, ask about the basics: Is internet service included in your rent? How about parking? And pets? Will you be responsible for collecting the mail for the original renter? Is the space insured, and what is your liability in case of a fire, flood, or other disaster during your stay?
Can you live in a hotel temporarily?
Sure you can, but do you want to? It's likely the most expensive option for short-term housing, but if your new boss is picking up the tab, it might not be a bad deal. Lots of hotels are oriented specifically for business travelers, from the no-frills lobby to the executive desk in your room or a dedicated business center — all of which are particularly important if you're in your new town on your own, already on the job, and in need of a place to focus. Additional benefits include housekeeping, breakfast, and, in more upscale hotels, dry-cleaning service. A potential drawback? Unlike an Airbnb, typically situated in a residential neighborhood, a hotel might not give you the overall vibe of an area, unless it's in the hub of a city that draws tourists to its downtown core.
What should I do with all my stuff while I'm in temporary housing?
PODS portable moving and storage is the perfect solution for moves that include temporary housing. Why haul all your belongings to a new city and unload them into a storage facility only to load them back on (and off) a truck in just a few months? Make your move once and only once.
And if your interim abode is unfurnished, feel free to mix and match container sizes: Send one filled with the things you need straight to your temporary home, and keep the rest at a secure PODS Storage Center (that you can also access at any time at no cost, if necessary) until you're ready. When it's time to make the final move to your new home, your containers are delivered right to your (new) driveway.
What should I bring to temporary housing?
This depends, of course, on your tolerance for temporary living. But in general, make sure you know precisely what's included in your space, and start from there. Beyond obvious take-alongs like toiletries and wardrobe needs, here are a few ideas to make your stay more convenient, comfy, and homelike:
Important documents: Birth certificates, essential contracts, insurance papers (always a best practice to keep these with you during a move, rather than in a box in transit with your furniture).
Medications: Even more important than documents.
Chargers for your phone, computer, tablet, and other devices: Few things are more annoying than a dead phone in a new town when you don't know your way around — not to mention where to order takeout.
Favorite pillow and blanket: They make any place feel like home. Also consider linens, if you're in a sublet and not crazy about sleeping in someone else's sheets.
Fixings for coffee: If you are particular about your morning pick-me-up — essential when you're starting a new job, right? — skip the hassle and take your own setup. You'll save money and time. And you'll be happier when you get to the new office.
Who knows? This temporary situation may just end up being the best way for you to discover your perfect fit in the area. And when it's time to make the move into your new home? We'll be here for that, too. From home improvement and decór to storage and organization, our Containing the Chaos blog has all the tips and tricks you'll need along the way!
---
Shannon Jacobs is a Tampa-based freelance writer and frequent contributor to the PODS blog. She has lived in Atlanta, the Berkshires, and Nashville, but always returns to the warmth of Florida's Gulf Coast.
Get a Quote
Choose the service you need
Comments
Leave a Comment
Your email address will not be published. Required fields are marked *