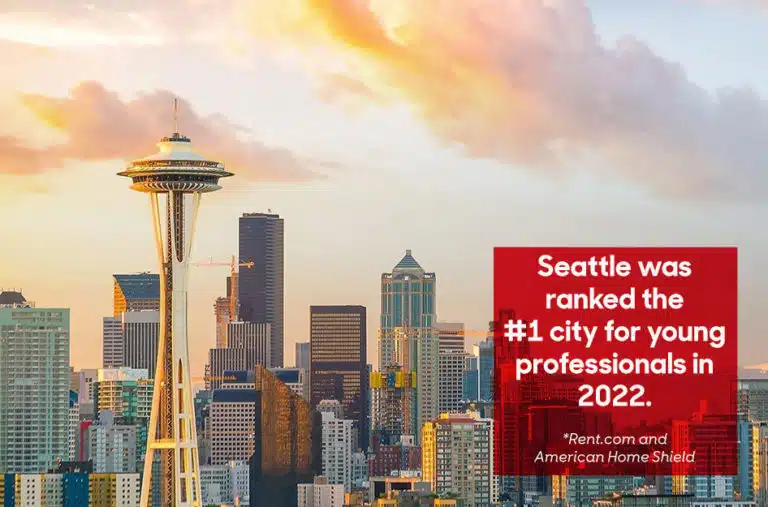 Seattle Moving Guide: Find The Best Neighborhoods In Seattle for 2023
Making the move to the Pacific Northwest? You're not alone — with its mild weather, a great job market, and a laid-back vibe, millennials and others alike are flocking to the Emerald City. Washington's largest city has a wide diversity of neighborhoods to suit your interests, whether you're looking for a nearby craft brewery, art gallery, nightclub, or just a quiet, tree-lined neighborhood. But if you're not sure where to start, read on for our guide to some of the best Seattle neighborhoods.
Best places to live in Seattle
Seattle is home to seven official districts and dozens of diverse types of neighborhoods, from tranquil, historic enclaves to bustling centers of nightlife and activity. When it comes to assessing a Seattle neighborhood guide, finding the best neighborhood for you depends on what you're looking for. However, in a city like Seattle, you're bound to find something to suit your tastes in no time. As you begin your Seattle neighborhoods search, consider factors like what amenities are important to you, how long your commute might be, and what sort of lifestyle you prefer. Here are a few of our top neighborhood choices.
For the busy urbanite who wants a bustling nightlife and no shortage of things to do…
BALLARD
Located just a few minutes north of downtown, Ballard has roots as a Scandinavian seafaring village, and salmon still run through the Ballard Locks to this day. Today, the waterfront Seattle neighborhood is a hip destination and home for Seattleites who enjoy the variety of trendy restaurants, with quieter parts and streets up north. Bonus? You can walk along a sandy beach while enjoying stunning mountain views.
BELLTOWN
Between Puget Sound, Pike Place Market, and South Lake Union lies Belltown, Seattle's unofficial entertainment and nightlife capital. High-rise condos, trendy restaurants, and entertainment venues like the legendary The Crocodile (ever heard of a little band that played there called Nirvana?) and other bars and places are all densely packed, making this neighborhood extremely walkable. In addition, Belltown's proximity to other areas of town means the neighborhood has excellent public transportation available.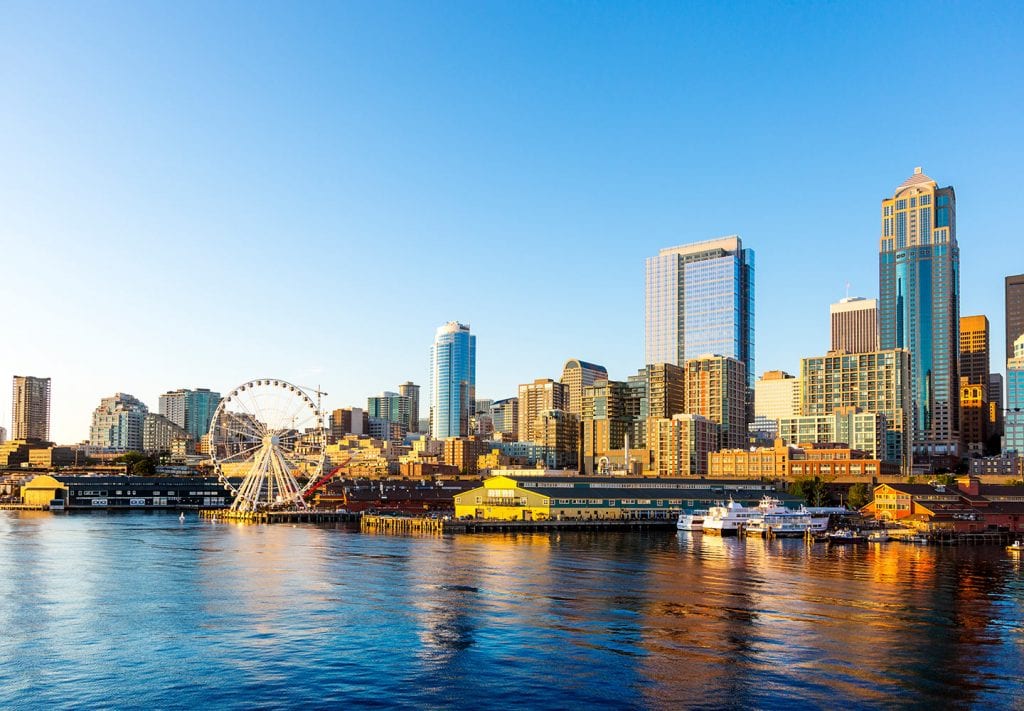 DOWNTOWN
Comprising Belltown, Pike Place Market, Pioneer Square, and other iconic areas of town, it's safe to say downtown is the heart of what most people think of when they think of Seattle. Overlook Elliot Bay or the city hills in your high-rise condo or skyscraper office. In the mood for some culture? Visit the Seattle Art Museum or The Showbox for music or a show, or hear a symphony at Benaroya Hall. Should you move to this area, don't bother bringing your car — with bike lanes and public transit options galore, a vehicle will be more of a hindrance than a help.
CAPITOL HILL
Northeast of Downtown, you'll find Capitol Hill — one of the city's most densely populated areas, featuring a mix of old and new homes and condos. Considered to be Seattle's LGBTQ+ capital, the neighborhood is diverse and accepting. With lots of gay bars, nightclubs, indie coffee shops and more, Capitol Hill is also a highlight for food lovers, with some of the best restaurants in the city. In Capitol Hill, you'll also find respite at Volunteer Park or the Seattle Asian Art Museum.
For those looking for eclectic dining options and culture with a residential feel…
CENTRAL DISTRICT
Located on the east side of Seattle, Central District features a nice balance of being close to many of the perks you might have moved to Seattle for (great bars and nightlife, cultural activities), while maintaining some distance and a more residential feel. Historically very culturally diverse, in recent years Central District has become more gentrified. With access to public transit and local beers and coffees to sip, Central District is a great option for those looking for access to big-city amenities, while living in a place with a neighborhood feel.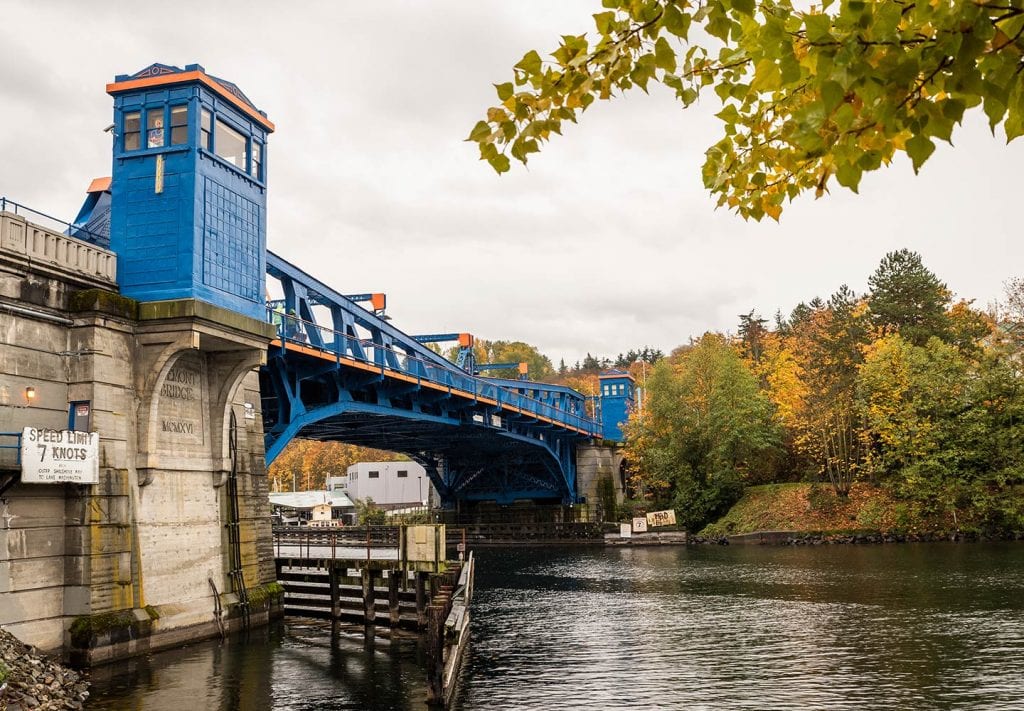 FREMONT
The self-proclaimed "Center of the Universe," Fremont attracts eclectic Seattle residents and families looking for a quirky vibe. Fremont is located northwest of Lake Union and hosts yoga studios, bike shops, Thai restaurants, and coffee shops. If you're looking for a unique living experience, try Fremont's hilly, twisted streets for size. A bonus? Fremont is home to neighborhood events like the Fremont Saturday Market and Oktoberfest.
LOWER QUEEN ANNE
Often thought of as more of a shopping district and destination for the arts, Lower Queen Anne has great options for multi-unit residences, condos, and other housing options nestled between busy and interesting streets. Nearby you'll find the Space Needle and Seattle Center — and if you're looking to lower your carbon footprint, you're in luck: the public transit options via monorail or bus are great.
SOUTH LAKE UNION
Dominated by Amazon headquarters, South Lake Union is the epicenter of Seattle's tech boom. Ideal for young professionals, this fast-growing neighborhood boasts a plethora of new apartments, places to eat, and things to do. Every day, you can enjoy food trucks catering to the lunch break crowd, and on the weekends, you'll find neighborhood markets. While bustling during the day, the streets quiet in the evenings as residents retreat home. Centrally located, it's easy to hit downtown or other areas via public transit.
For those wanting a suburban vibe with easy access to urban amenities…
GREENWOOD
Greenwood is located north of Greenwood Lake, above the Phinney Ridge neighborhood. Laid out in a straightforward grid, Greenwood is an excellent residential area beloved by young families. With quick access to downtown (about a 15-minute drive), it really is the best of both worlds. In the neighborhood itself, you'll find local bars and cafés that are largely family-friendly.
COLUMBIA CITY
Columbia City once enjoyed the "hidden treasure" benefit that came with being further away from downtown … but sadly for them, the secret's out! As one of the more affordable neighborhoods in Seattle, Columbia City is a great destination for families and individuals looking to build community. Located in the Rainier Valley on the west side of the city, this neighborhood features pubs with live music and cafes and is one of the most diverse areas of Seattle.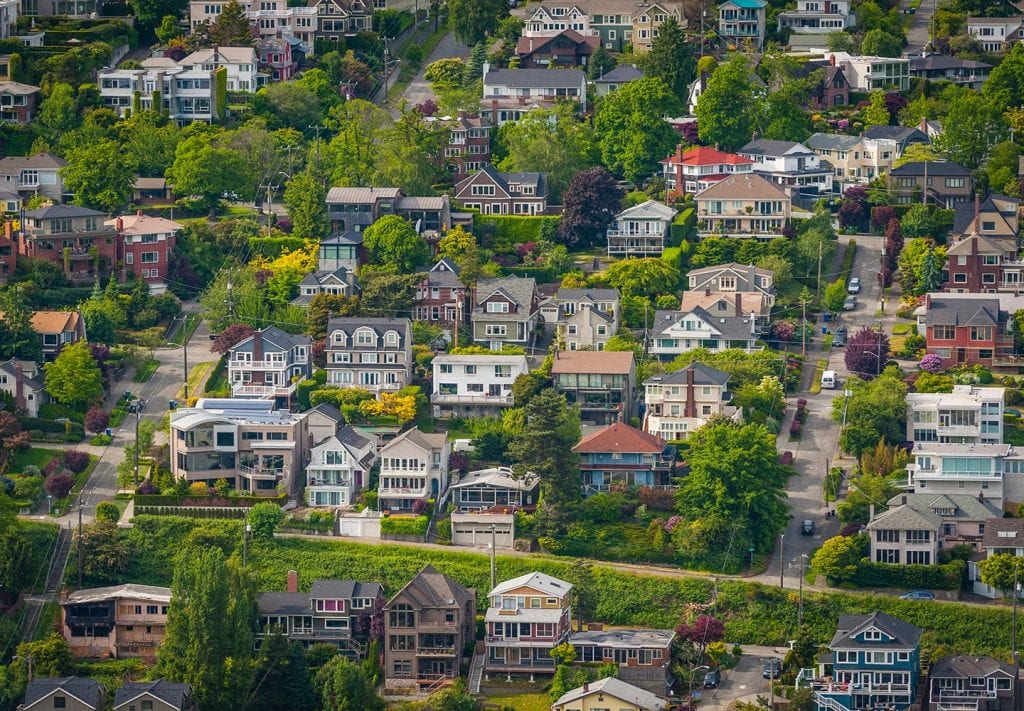 QUEEN ANNE
Queen Anne is one of the few instantly recognizable neighborhoods in the city, thanks to its geography: The neighborhood's homes are atop the highest hill in the city. The neighborhood is named after the architectural style of the homes, which have an esteemed air and are truly beautiful. A quiet, more affluent neighborhood, Queen Anne is your destination if you're looking for a fenced front and backyard within city limits. With fantastic access to the rest of the city, Queen Anne is stately and lovely, but somehow remains low-key.
WALLINGFORD
Located directly north of Lake Union, Wallingford is a centrally located Seattle neighborhood that still feels suburban. Wallingford is also one of the safest neighborhoods in Seattle, making it a popular place for families. On either side of Wallingford, you'll find Fremont and the University District, giving you access to more bustling, hip areas. In Wallingford, you'll find sidewalk cafes, interesting shops, and refurbished buildings. Enjoy access to two different parks, and the famous Dick's Drive-In.
WEST SEATTLE
A bit removed from the noise of downtown, West Seattle is a popular destination for Seattleites looking for a laid-back feel. You'll also find year-round farmers' markets, eclectic businesses, and unique shopping experiences. "The Junction" is where you'll find many of the area's dining and shopping spots and can be considered the "downtown" of West Seattle. If you're interested in an affordable neighborhood in Seattle with beach access, West Seattle might be for you.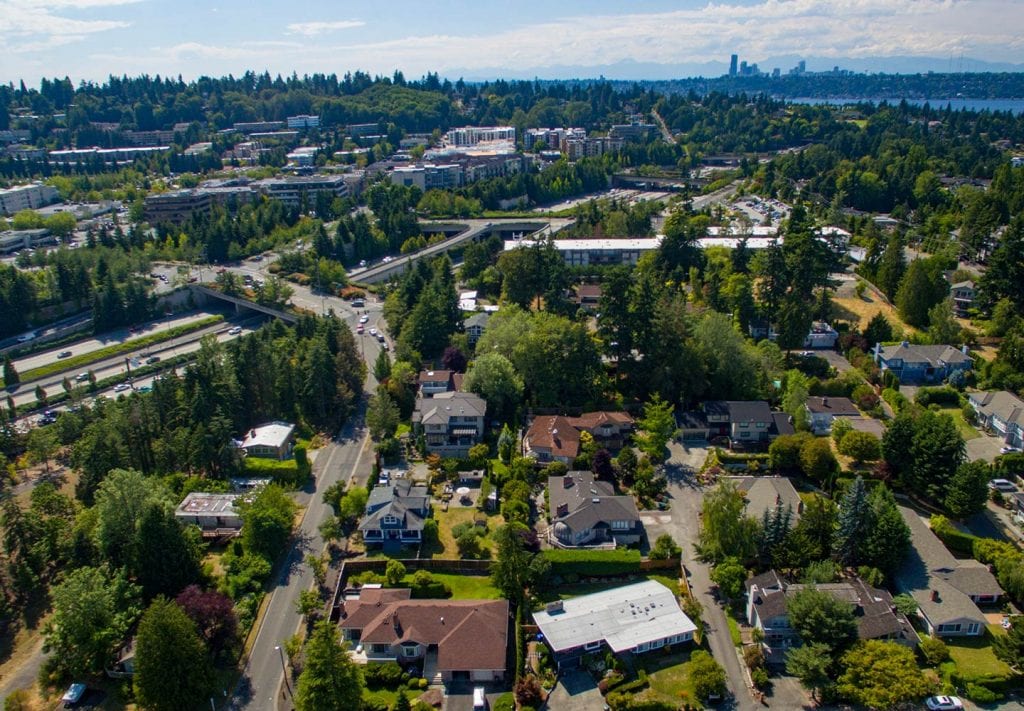 Best Seattle suburbs
If you're looking to live outside the city of Seattle in a suburb, we'd recommend starting with one of these great neighboring cities. Start your research here!
SAMMAMISH
Located on Lake Sammamish east of Seattle, Sammamish boasts great incomes and a very low unemployment rate. It's incredibly peaceful, has a low crime rate, and has a mix of new construction and historic homes. Just 20 miles from Seattle, Sammamish is a great option for those hunting for the best Seattle suburbs.
MERCER ISLAND
Mercer Island lies in Lake Washington, between Seattle and Bellevue, giving it stellar access to both metropolises. With just under 25,000 residents, Mercer Island has access to the city, while remaining a great town unto itself. To top it off, you're looking at just a 20-minute commute into the city.
REDMOND
Located northeast of Seattle, Redmond boasts a much lower cost of living, making it one of the most affordable suburbs near Seattle. Redmond has something for everyone, with great schools, nightlife, and access to the city. In this suburb, most residents own their homes.
KIRKLAND
Kirkland is a small city located on the east side of Lake Washington, directly east of Seattle. Just 25 minutes or so away from Seattle, Kirkland has plenty to offer on its own, from entertainment to nightlife to a beach-town feel.
Making your move to Seattle
While you're looking for your new neighborhood, it's a good idea to start planning your move to Seattle, whether you're moving locally or from across the country. One of the most popular moving routes? From Portland to Seattle. If you're thinking of making that trek, here's a quick look at what to expect.
Specifically moving from Portland, OR, to Seattle
If you're looking to move to the Emerald City from the City of Roses, you'll likely find many of the same characteristics that attracted you to Portland — but with a slightly higher price tag. According to NerdWallet, Seattle's cost of living is 21% higher than in Portland. You'll feel that difference mainly in the cost of homes and apartment rentals. (For help keeping finances in check, see our guides on finding an apartment and living on a budget in Seattle.)
You can also avoid spending more than you have to on moving costs by comparing your options. Here's a snapshot of what you can expect to pay, whether you choose to relocate by using a rental truck, full-service mover, or moving container.
How much does it cost to move from Portland, OR, to Seattle?
Just 175 miles apart, it takes a little under 3 hours to drive from Portland to Seattle. Relocating a moderately furnished 3-bedroom household from Portland to Seattle will cost up to $217* for a truck rental, up to $5,180* for a traditional mover, or between $1,231 * to $1,546* for a PODS container, including one month of built-in storage, either in your driveway or at a secure PODS Storage Center in either city.
Moving cost estimates*
Once you've made your move, be sure to take some time away from all the unpacking to enjoy your new surroundings. Use this guide to Seattle's top outdoor activities to discover all the beauty that surrounds your new home.
Get a Quote
Choose the service you need
Comments
Leave a Comment
Your email address will not be published. Required fields are marked *