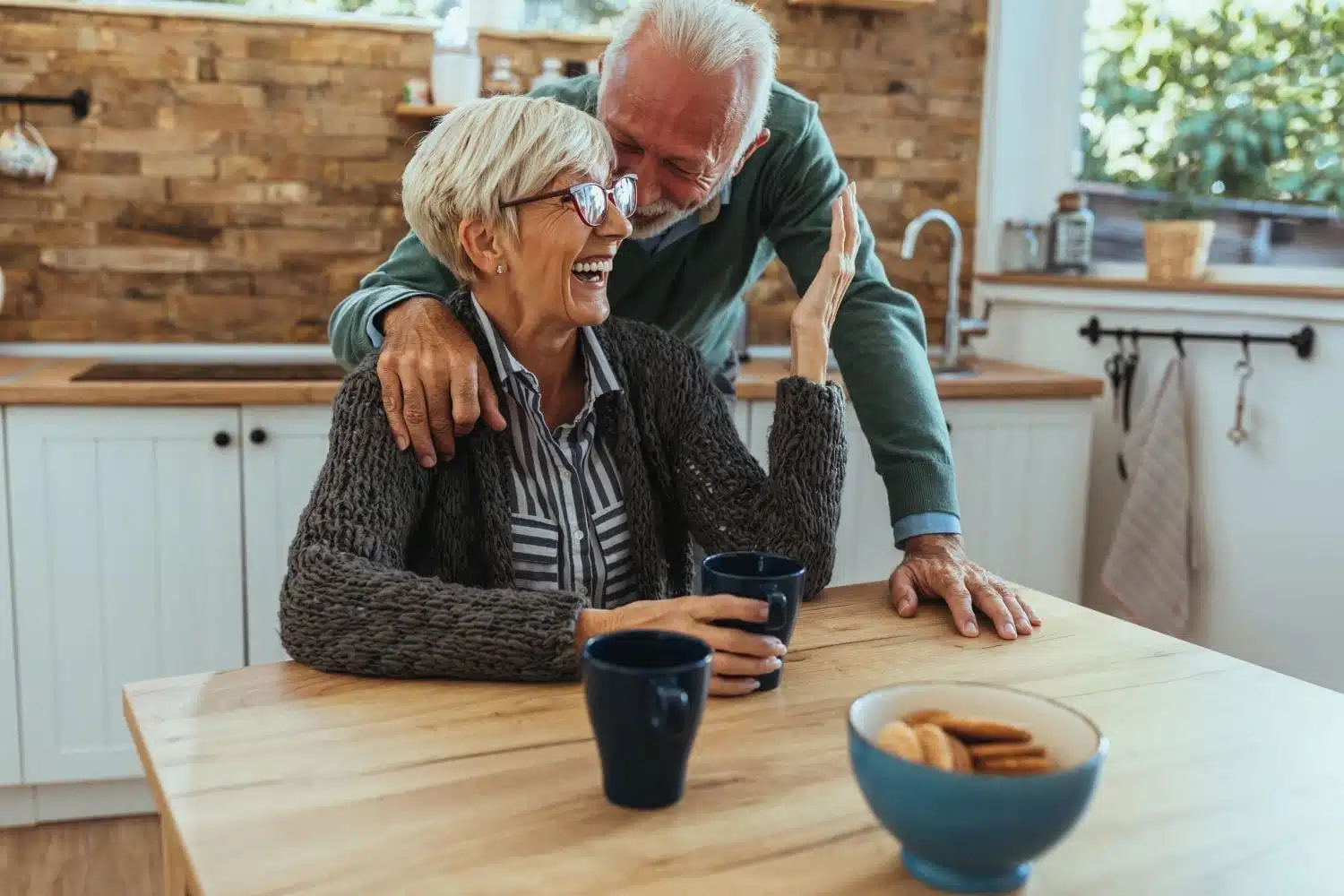 Aging in Place Remodeling: 7 Ways to Make Life Safer and Easier in Retirement
When you think about your life in retirement, where would you most like to be? If living in the comfort and familiarity of your own home appeals to you, you're not alone. In fact, 90% of people aged 65 and older said they want to live in their own homes as they age, according to an AARP survey.
But as we get older, our homes may need significant changes to make sure they're safe and accessible. And while aging in place remodeling can cost from $10,000 to $100,000, these home improvements are a fraction of the cost of an assisted living facility or nursing home, which average $43,000 and $80,000 per year, respectively, according to the U.S. Administration on Aging.
We're also about to see a huge uptick in the number of aging adults, with 1 out of 3 American households headed by someone aged 65 or older by 2035. If you're on that track – or have a parent or someone else you're concerned about -- now is a good a time to start thinking about planning and preparing for remodeling with a long life in mind.
What is Aging in Place?
The CDC defines aging in place as "the ability to live in one's own home and community safely, independently, and comfortably, regardless of age, income, or ability level."
To do this, many seniors will need to invest in home improvements to reduce risks of injury or even death. For example, CDC reports that one in four older Americans falls each year, with 1 in 5 falls causing a serious injury like a broken bone or head trauma. Fatalities from falls in older adults increased 30% from 2007 to 2016.
Aging in place remodeling can prevent these types of incidents by making simple – yet potentially lifesaving – modifications like adding grab bars in the bathroom, getting rid of clutter on the floor, putting railings by the stairs, and adding light.
But it can be hard to know where to begin. Whether you're planning for your own home or helping a parent or other loved one live more safely and comfortably, here's a list you can use for quick reference.
Remodeling Checklist for Easier Aging in Place
Trying to figure out which home improvements to do for the future can be confusing. Some of it depends on your individual circumstances and risk factors. Think about your health -- and that of your spouse or partner -- to determine which remodeling projects to tackle first. Here are a few questions to ask:
Do you have arthritis, or the potential for arthritis, which could make turning door knobs tricky?
Do you have any hip or knee problems that make it difficult to climb stairs?
Do you have problems walking that may one day require a wheelchair or walker?
Here's our list of the most common aging in place remodeling projects and other solutions that will help make your house safe, livable, and comfortable for years to come.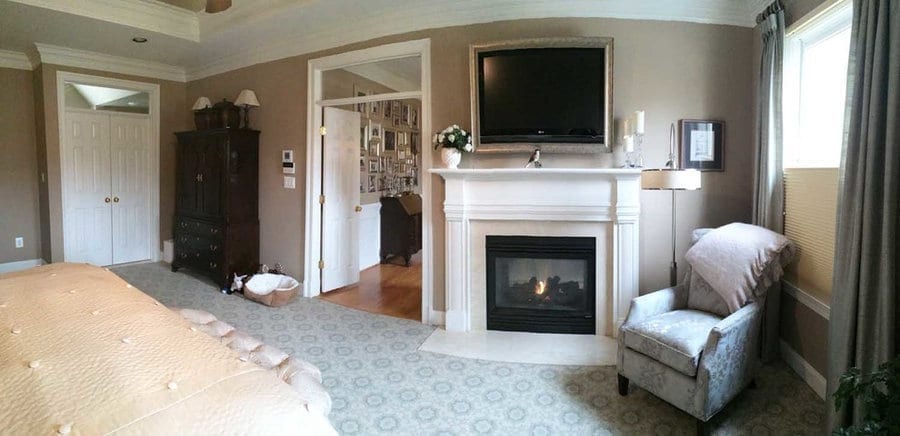 1. Keep your living space on one level: Avoid steps and uneven flooring
If you have a two-story house, move the master bedroom downstairs and make sure you have access to a full bathroom. To prevent trips and falls, your main living space should be on the same level with no steps between areas. Another good idea is to keep all flooring similar. We tend to shuffle our feet as we get older and can trip and fall when thick carpet leads to a wood floor and vice versa.
If you can't keep your entire living space on the first floor, consider installing a chair lift to help you reach the second story if you begin to have difficulty walking up and down steps.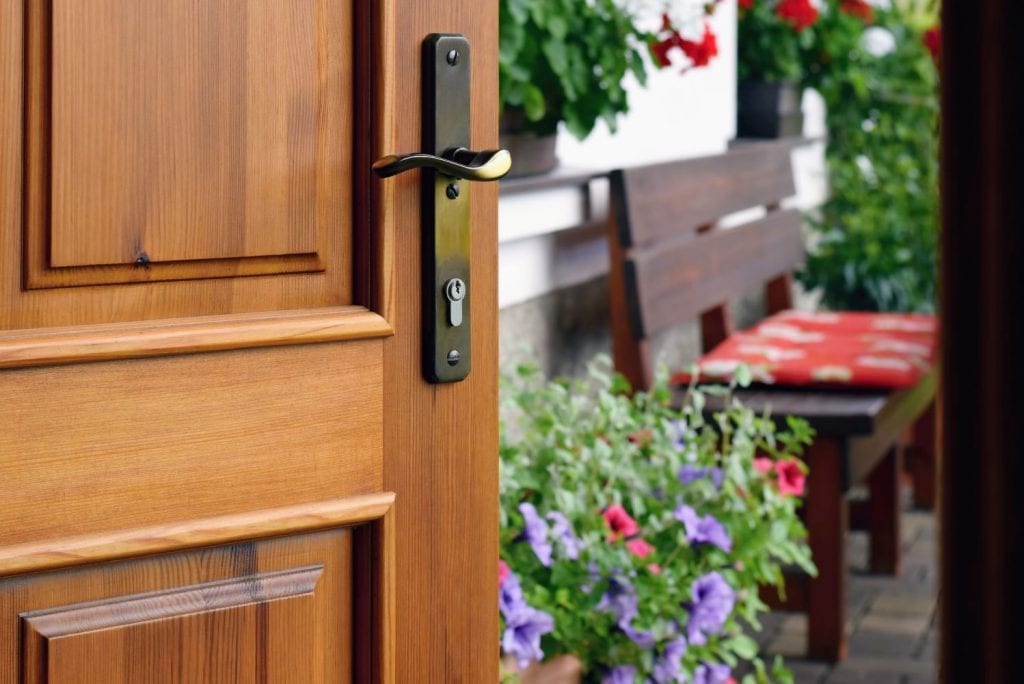 2. Make entryways safer
Since the entryway is so frequently used, making it a common place for falls, this area calls for special attention. Ideally, every entry should be covered and have no steps. If you can't remove the steps, add a small ramp. Even if you don't use a wheelchair, eliminating the need for steps significantly reduces the risk of falls. If it's not possible to eliminate steps, make sure there are sturdy, rounded handrails that are easy to grip. Steps should have nonslip treads or tape to help prevent slipping.
Other entryway improvements include:
Create a clear, smooth, and non-slip path leading to entry.
Install well-placed, motion-detection lighting to increase safety and make any steps easy to see.
Toss out Replace door knob with lever for easier operation.
Consider smart-lock systems that offer both keyless and keyed access.
Station a table or bench strategically for placing packages and other items, to allow use of both hands.
Remove any throw rugs in foyer.
Include entry door sidelight or accessible peep hole to view visitors.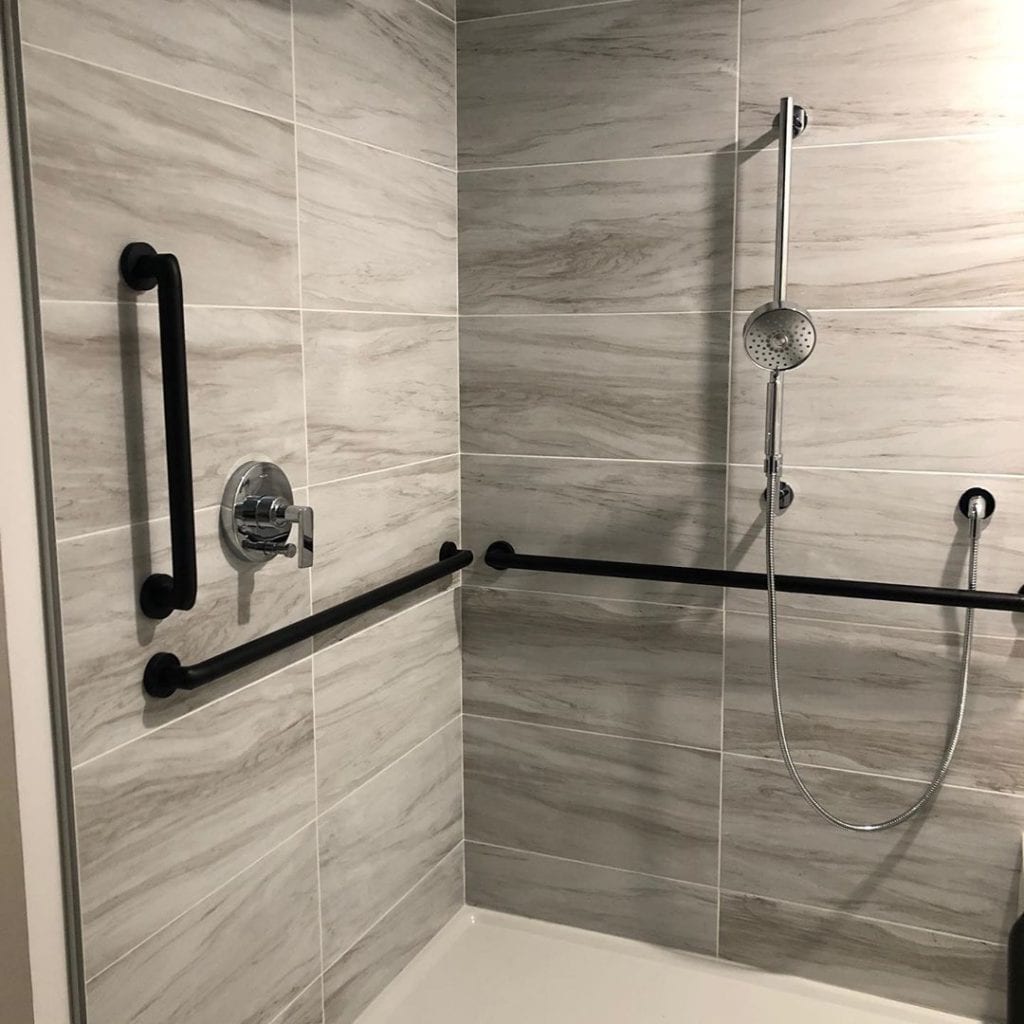 3. Shore up your bathroom to prevent falls
Slippery bathroom floors are a common place for seniors – and people of all ages -- to take a big fall. Add slip-resistant flooring to your bathrooms, such as non-slip vinyl, rubber, or cork. If you use bathroom rugs, make sure they're slip-resistant. While you're in the bathroom, here are other improvements to consider:
Add grab bars near the toilet, bathtub, and shower.
Install a walk-in shower, tub, or shower and tub combo, which removes a lip or barrier that's easy to trip over.
Add a seat to your shower and a handheld sprayer.
Replace your toilet with a taller comfort height toilet to ease knee and back strain.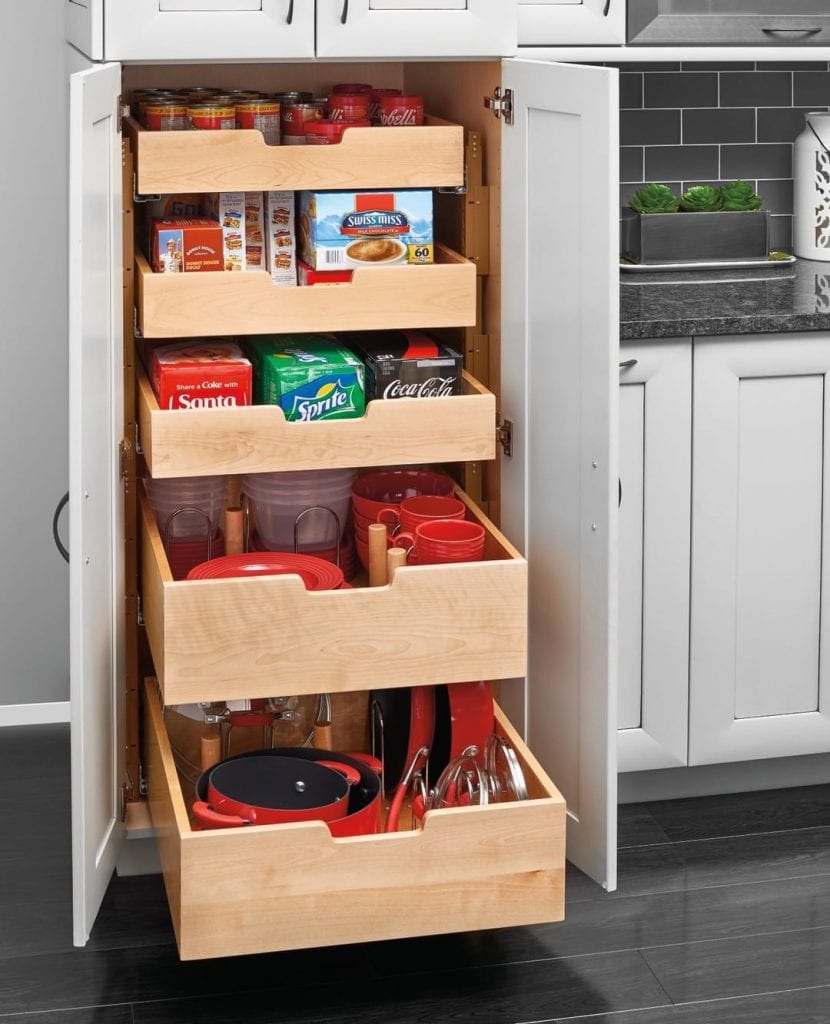 4. Revamp your kitchen
There's a lot of work to be done in a home's kitchen to make it safer and easier for cooking healthy meals. Keep in mind that some appliances are better than others when it comes to accessibility. Aging in place specialists recommend a side-by-side refrigerator and freezer with these features:
Long handles
Good lighting
Side-door compartments
Pull-out shelves to make it easier to reach food and beverages
For ovens and ranges, specialists recommend wall ovens that involve less bending over and cooktops, which are safer than traditional ranges because they cool off faster. Cooktops should include these features:
Color indicators that show if burners are on or still hot
Large displays that make it easy to see temperatures and time settings.
Other kitchen adjustments to consider include:
Lower upper cabinets and shelving so they're easier to reach.
Wall supports for adjustable counters.
Pull-out drawers, shelves, and a revolving lazy Susan in lower cabinets.
Adjustable pantry shelves at eye level.
Replacing twist faucet handles with levers, which are easier to grasp with arthritic hands.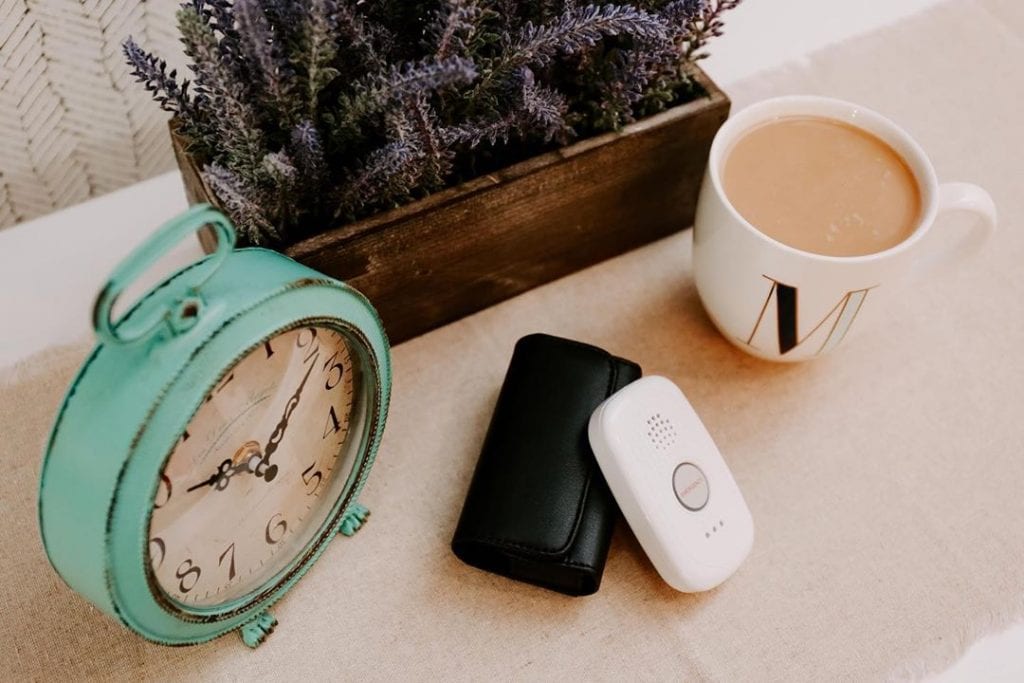 5. Install smart technology
Smart technology affords you more peace of mind and makes it possible to stay in your home longer. A smart security system and fire detection system are important elements for everyone, especially for older adults living alone.
You can also find devices to track medication use and adjust your home's lighting, heating, and cooling, as well as activate emergency response systems with the push of a button. If your kids worry about you during your long walks or rounds of golf, wear a GPS watch.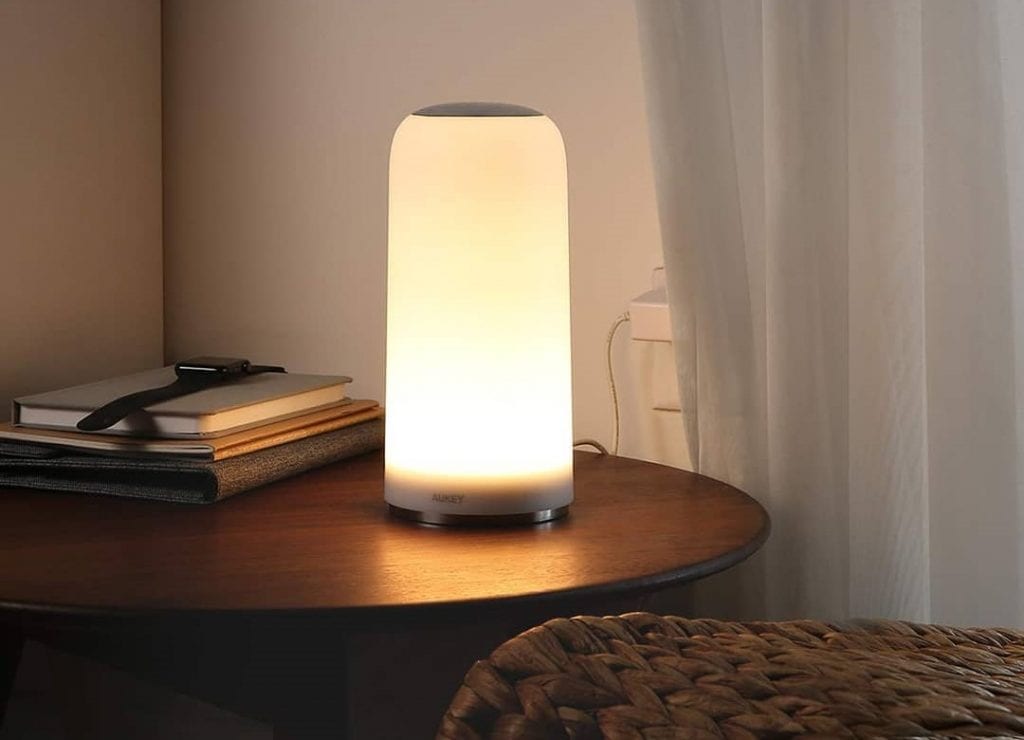 6. Add lighting to brighten up your home
Yes, it's not your imagination. We really do need more light to see clearly as we age. People in their 60s need three times more light to read comfortably than those in their 20s, according to the National Institutes of Health (NIH). Eyesight naturally declines as we age, plus older people often face eye problems like cataracts and glaucoma. Bright lights throughout a home help seniors get around more easily and reduces the risk of falls.
Install task lights, like desk lamps and floor lamps, in areas where you'll be reading, painting, drawing, or paying the bills. Add recessed lighting above sinks, stoves, and other appliances. Lower wall switches and add dimmers for accessibility and comfort.
7. Widen doorways and hallways
If you need to use a walker or wheelchair, it helps to widen hallways to 36" and doorways to 32". If you just need a few inches on a doorway, you can use swing-clear hinges or a pocket door.
However, widening hallways can be a really expensive endeavor, as it often entails replacing plumbing and electrical wiring. AARP says it can cost $30,000-$40,000 to widen a hallway, and if you think you'll need that option, it may be better to focus on remodeling with an open concept that reduces the number of walls altogether. If neither option is feasible, it may be more practical to consider moving or even downsizing to a more accessible home.
It's more about making life better and easier
If we're lucky, aging happens to all of us, whether we like to acknowledge that fact or not. Homeowners typically make changes to their homes that make life easier and more enjoyable, so it's simply smart to look ahead and consider how to make the most of each improvement so that it will continue to reap its rewards in later years. For example, when replacing flooring, it's better to choose a material with a softer, non-slip surface, even if your taste tends to run towards slick, high-gloss marble.
If you can manage it, living in your own home as you get older has immeasurable benefits. It helps you stay connected to friends and neighbors, and allows you to enjoy retirement in a comfortable, familiar place -- not to mention, it's usually vastly preferable and more affordable compared to assisted living or a nursing home.
Just a few home improvements now can mean comfort, security, and safety for many more years to come.
Ready to get started? Having a portable storage container delivered to your driveway can be a convenient way to deal with clutter and clear the way for remodeling. To learn more or get an online quote on storage, visit our Remodeling Page or call (877) 350-7637. Our customer care specialists will be happy to help.
Kristin Hanes is a freelance writer living in San Francisco. Her work has appeared in SF Gate, Marie Claire and Realtor.com, among other publications.
Get a Quote
Choose the service you need
Comments
Leave a Comment
Your email address will not be published. Required fields are marked *