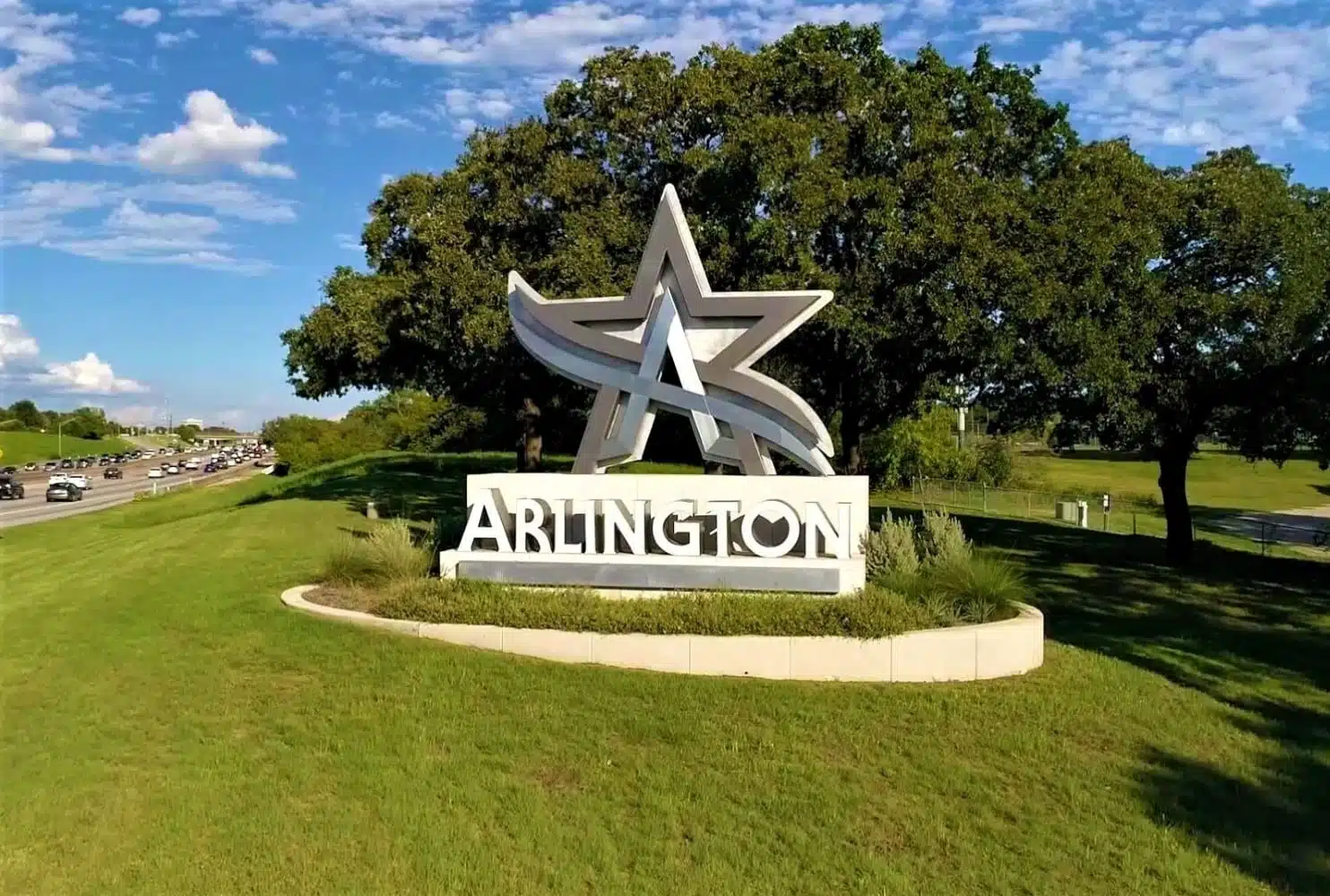 Moving to Arlington, TX? An Insider's View of One of the Best Places to Live Near Dallas
Professional sports, live music, theme parks, amazing food, arts and culture – if you're looking to have a good time, Arlington, Texas, is the place for you. Not only is it the entertainment capital of North Texas, with its affordability and proximity to Dallas, this is a pretty great place to plant some roots, whether you're moving from out of state or just another part of the Metroplex.
Located right between Dallas and Fort Worth and featuring a unique blend of urban amenities and suburban benefits, Arlington is frequently recognized as one of the best places to live in DFW and Texas overall.
When it comes to local recommendations, there's no better source than an actual resident, so we asked our PODS blog team's own Heather Magness to tell us what makes Arlington so special.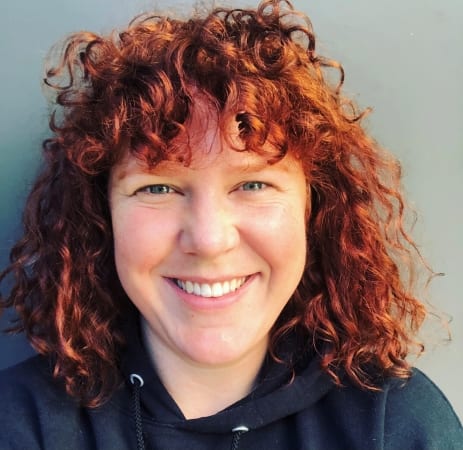 Heather's lived in Arlington for three years, relocating from Tampa, Florida. Even though she's not an Arlington native, it's been easy for her to turn this vibrant, diverse city into a home-away-from-home.
"My boyfriend and I are musicians and we love live music, so Arlington is the perfect location in DFW to take full advantage of all the happenings in both Dallas and Fort Worth," says Heather. "A great show is never more than 30 minutes away from home."
Arlington, TX at a glance
North Texas grows by one person every four minutes and is expected to double in size by 2050. Sitting in the center of this popular area is Arlington – which its Convention and Visitors Bureau likes to refer to as the crown jewel of the DFW crown – and they'll remind you that the middle gem is the best location!
Located about 12 miles south of the Dallas/Fort Worth International Airport, 12 miles east of downtown Fort Worth and 20 miles west of downtown Dallas, Arlington is the largest city in Texas that isn't a county seat. The city borders Kennedale, Grand Prairie, Mansfield and Fort Worth, and surrounds the smaller communities of Dalworthington Gardens, and Pantego.
| | |
| --- | --- |
| Population | 398,854 |
| Foreign-born residents | 21% |
| High school graduates or higher | 85% |
| Median household income | $60,571 |
| Mean travel time to work | 27 minutes |
(Source: census.gov)
Arlington, TX cost of living
Arlington is sixth on SmartAsset's 2020 list of Best Cities to Buy an Affordable Family Home and ranked 42nd on Niche's list of cities with the lowest cost of living in America.
Its median home price is similar to the national average, and it's typically viewed as a more affordable alternative to other Dallas-Fort Worth areas like Southlake, West Plano, Lakewood, and University Park.
| | |
| --- | --- |
| Median listing home price | $253,200 |
| Median listing home price per square foot | $137 |
| Average rental price | $1,082 |
(Sources: realtor.com and rentcafe.com)
Where to look for apartments in Arlington, TX
If you're a renter looking to move to Arlington, you're in luck. Because Arlington is appealing to young professionals who are beginning their careers, it's got a thriving, rich rental market with options ranging from affordable to luxury. Rentals are available throughout the city and according to RENTCafé, the average rent is a little over $1,000 a month and the average apartment size is around 800 square feet.
What's it like buying a home in Arlington, TX?
It's almost impossible to stereotype or pigeonhole the Arlington housing market. Houses range in price from $100,000 to over $2 million.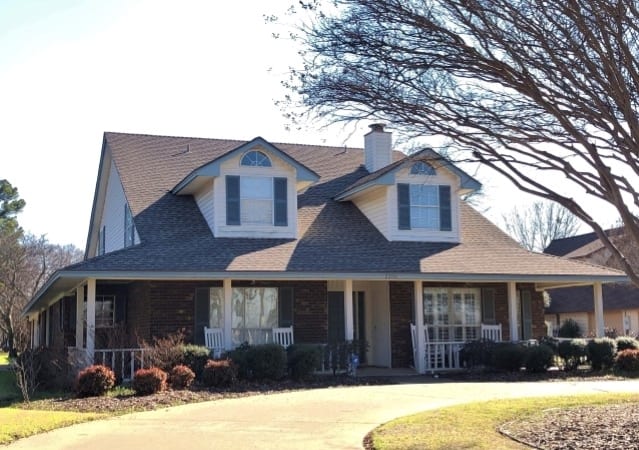 Areas of the city are referred to by their geographic location. West and North Arlington are considered more high-end, with West Arlington being home to Dalworthington Gardens, a neighborhood with homes valued in excess of $1 million, and North boasting an above-average median home price overall at $380,000. Fun fact: It may sound ostentatious, but the name Dalworthington Gardens is really a mashup combining Dallas, Fort Worth, and Arlington.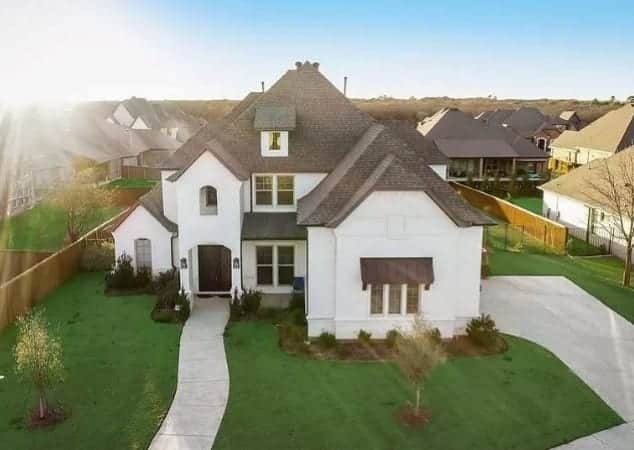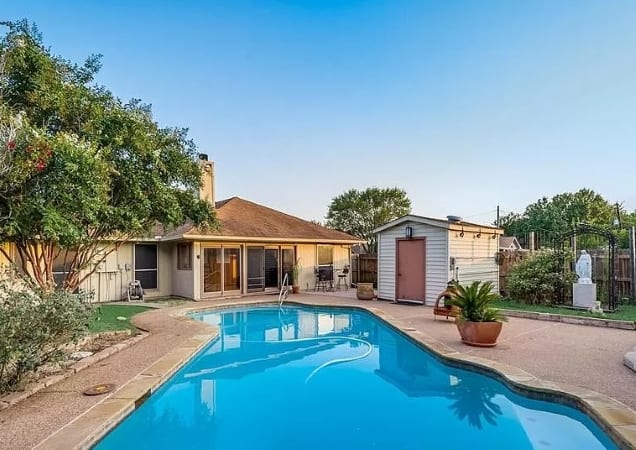 While Southeast and Southwest Arlington aren't as densely populated as other areas, there are still many housing options, with prices ranging in the $350,000s.
If you're interested in relocating to Arlington, whether that means moving from a neighboring city or making a cross-country journey, there's no doubt you can find the right housing situation to meet your needs. And, if you need personalized moving and storage solutions to meet your needs, you know who to call.
Top things to do in Arlington, TX
There's no shortage of things to do in Arlington, TX. Whether you're a sports fan, foodie, thrill-seeker, or music aficionado, there's something for everyone.
Professional sports
Not only do three major sports teams call Arlington home, the sporting events for the University of Texas at Arlington, a Division-I school, sell more than 1.6 million tickets annually.
Dallas Cowboys: If you're an NFL fan, you can check out the Cowboys, who moved to Arlington in 2009 and play at AT&T Stadium, the largest special events venue in the nation with capacity for more than 100,000 people!
Texas Rangers: For baseball fans, the Texas Rangers play at newly opened Global Life Field.
Dallas Wings: This WNBA team moved to Arlington in 2006 and play at College Park Center at the University of Texas, Arlington campus.
Restaurants
There's no better place to eat like a local than Arlington. Sure, you can get traditional Texas cuisine, like barbecue and Tex Mex, but they also have lots of wonderful international cuisine options.
"I thought the Mexican food in Florida was great but, WOW, the options here are just fantastic! 2 Compas Kitchen has the best homemade tortillas by far and Torchy's is our spot for less traditional tacos (try their Taco of the Month!)," advises Heather. "When we're in the mood for live music and craft beer, we like to go to Dr. Jeckyll's Beer Lab in Pantego."
Here are some local favorites:
2 Compas Kitchen: Traditional Mexican food and street tacos
Torchy's Tacos: A food truck turned brick-and-mortar that's spreading across the nation and offers both traditional and non-traditional options
Free Play Arlington: For those who like their dinner with a side of arcade games
Hurtado Barbecue: Slow-smoked central Texas style barbecue with a Tex-Mex twist
4 Kahunas Tiki Lounge: Escape to paradise with less travel time
Sugar Bee Sweets: Satisfy your sweet tooth at this boutique bakery
Pho Pasteur: If you like Vietnamese food, this family-owned business is for you
Prince Lebanese Grill: Authentic Lebanese fare from a local, family-owned restaurant that's been featured on the Food Network
Theme parks
Looking to add a little excitement to your life? Arlington basically invented amusement parks. Okay, that may be a stretch, but it is the headquarters city of Six Flags America.
Six Flags Over Texas: A theme park favorite and – fun fact – this is the original location
Hurricane Harbor: A popular water park that's part of the Six Flags family
Arts and culture
As much as Arlington residents like good food, they know there's nothing like a vibrant arts and music scene. Arlington likes to flex its cultural muscles and has offerings that appeal to a wide range of tastes -- from classical music fans to contemporary art lovers. There are also plenty of free public art options, like the murals and outdoor sculptures in Downtown Arlington.
Arlington Museum of Art: See loaned collections, curated shows, and other pieces of exceptional art
The Gallery at UT Arlington: A contemporary exhibition space featuring digital media, clay, drawing, film, metals, painting, photography, printmaking, and sculpture
Arlington Music Hall: An intimate auditorium with a 1950s vibe that showcases country music acts and performers and is the current home of Symphony Arlington
Levitt Pavilion: An outdoor venue that hosts free concerts and performances
Want to check out other great places to live around Dallas?
Finding the ideal spot for you and your family is a big decision and fortunately the Dallas Metroplex has a wealth of choices. Here are some more places to explore while you're looking for a new home:
Happy Trails!
(Source for image featured at top: City of Arlington, TX - City Hall via Facebook)
---
LB Gabriel is a freelance writer and frequent PODS blog contributor. When she's not on a deadline, you can find her on a tennis court or golf course.
Get a Quote
Choose the service you need
Comments
Leave a Comment
Your email address will not be published. Required fields are marked *