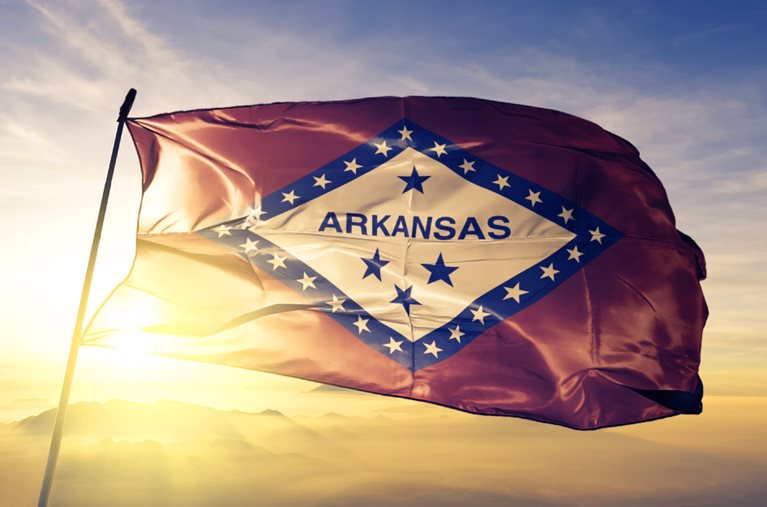 12 of the Best Small Towns in Arkansas [2023 Edition]
Whether you're looking for a beautiful place to retire, want to find a town that's safe for your family, or just want to stretch your income, you can't go wrong moving to a small town in Arkansas. Home to beautiful natural scenery, including the Ouachita and Ozark mountain ranges, Arkansas is a hidden gem when it comes to places to live. It's an incredibly affordable state to move to, and it has the third lowest home prices in the country.

And while Arkansas may fly under the radar when it comes to top places to move to, it actually had one of the highest inbound moving percentages in 2021 alone. There were 44% more people who moved to the Natural State than left it — which says something about its draw! If you're considering a move to change jobs, retire, or start fresh, you should definitely check out some of the best small towns in Arkansas.
Larger Cities vs. Small Towns in Arkansas
While there are lots of economic opportunities in bigger Arkansas cities like Little Rock, Fayetteville, and Fort Smith, you can also expect larger metropolises to have denser populations, higher costs of living, and potentially higher rates of crime. Big cities are great for their cultural attractions, bustling nightlife, and access to public amenities, but they can sometimes come at a cost.
This is why so many folks have decided to leave the larger cities behind in favor of small Arkansas towns. Small towns certainly have a lot going for them, such as:
Affordable housing
Lower cost of living overall
Tight-knit and supportive communities
Accessible outdoor activities
Opportunities to support local small businesses
Small Towns in Arkansas- FAQ
Q: Where is the most beautiful place to live in Arkansas?
A: Eureka Springs and Mountain Home — both mountain towns in Arkansas — are some of the most beautiful places to live in the state.

Q: What is the best city to raise a family in Arkansas?
A: Greenwood, AR, is among the best places to raise a family in Arkansas, according to Niche.

Q: What is the nicest part of Arkansas?
A: The nicest part of Arkansas is in the north, where the Ozark Mountain Range begins. If you want to live among the mountains while still having access to water and even horseback riding, check out Eureka Springs and all it has to offer.

Q: What is the hipster town in Arkansas?
A: Eureka Springs, AR, has a fun, hipster vibe.
The Best Small Towns in Arkansas
And now on to our list of the best small towns in Arkansas! Although the U.S. Census designates small towns as less than 5,000 people, we've expanded it — all of the towns on this list have populations under 15,000 people.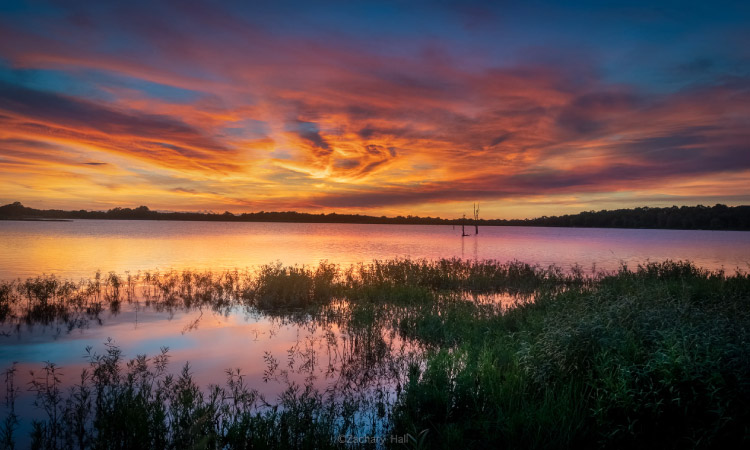 Jack Nolen Lake in Greenwood, AR
(Source: Zachary Hall - Arkansas Storm Tracker via Facebook)
1. Greenwood, AR
Average rent (one-bedroom): N/A
Average home value: $214,400
If you're looking for a quiet, small Arkansas town to raise a family, then you should consider Greenwood. This safe, neighborly community is proud of its excellent schools, parks, sports, outdoor activities, and playgrounds. Basically, there's always something to keep the kids busy. Greenwood is also only around 30 minutes to the larger city of Fort Smith, which has plenty of fun cultural activities and a fantastic shopping and dining scene to keep anyone satisfied.
As a local, you'll love hanging out at Jack Nolen Lake or enjoying the natural beauty of the Ouachita National Forest with friends or family!
2. Greenbrier, AR
Average rent (one-bedroom): N/A
Average home value: $245,800
Another safe Arkansas community that's as ideal for raising a family as it is to retire in is Greenbrier. Located just 45 minutes from Little Rock, you'll find that this small town is full of nice people who take pride in creating a welcoming community. Whether it's local high school football games or stopping to chat while grocery shopping, you'll love being part of this tight-knit community.

There is a cool cowboy charm to this town, as well, and locals enjoy getting out to Cove Creek Natural Area or checking out the Cypress Creek Shooting Lodge.
3. Pottsville, AR
Average rent (one-bedroom): N/A
Average home value: $198,600
Located along Interstate 40 is the small Arkansas town of Pottsville. With low crime rates and excellent schools, this is a great place if you're looking to settle down or you want to move your family to one of the safest towns in Arkansas. Housing is affordable in this community, as well, which means you're sure to get a lot more space than you would in a larger city.

Pottsville is also close to the Sweeden Island Park when you want to go hiking, walking, or biking. You can also easily get out on the Arkansas River or Lake Atkins when you'd rather go boating or fishing!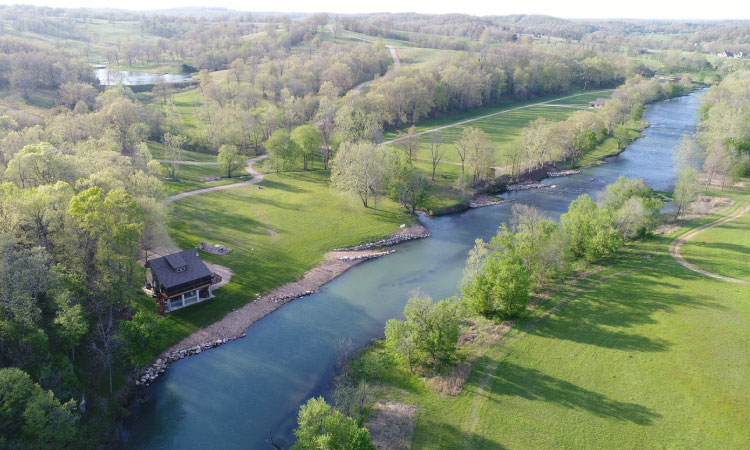 Spring River in Mammoth Spring, AR
(Source: Arkansas Welcome Center at Mammoth Spring via Facebook)
4. Mammoth Spring, AR
Average rent (one-bedroom): N/A
Average home value: $158,600
Ranked fourth on Niche's list for "Best Places to Retire in Arkansas" is Mammoth Spring. Located on the Missouri/Arkansas border, this town shares a name with the large spring it depends on for its existence. Locals love to spend time in Mammoth Spring State Park, taking in the scenery and enjoying picnics and playing on the greenery.

The pace of life is slower here, but you'll have plenty to do if you're an outdoor enthusiast. Fishing is a popular pastime, especially with the Mammoth Spring National Fish Hatchery working regularly to improve the activity.
5. Calico Rock, AR
Average rent (one-bedroom): N/A
Average home value: $169,400
If you always wanted to live in (not just near) one of the ghost towns in Arkansas, Calico Rock is definitely your best bet! In fact, it's the only place in the country to have a ghost town within its limits, meaning you'll be living a once-in-a-lifetime opportunity. Located along the White River, this town was originally a bustling river port in the 1800s. Residents enjoy exploring the White River, as well as BBQs and picnics in Earl King Park and venturing out to the City Rock Bluff.
6. Mountainburg, AR
Average rent (one-bedroom): N/A
Average home value: $185,500
Conveniently located next to Interstate 49 in the heart of the Ozarks is the town of Mountainburg. This quaint little town is welcoming and should be on your list if you're looking for a slower pace of life.

Residents love the proximity of Lake Fort Smith State Park, where you can go boating, swimming, or hiking. And with good schools and plenty of outdoor places for the whole family to explore, this town is an excellent choice to raise your family.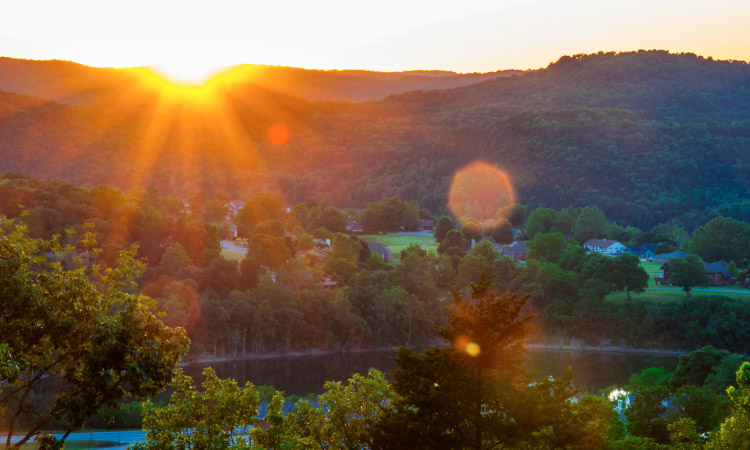 Eureka Springs, AR
7. Eureka Springs, AR
Average rent (one-bedroom): N/A
Average home value: $298,700
Eureka Springs is a beautiful small town located in Northern Arkansas' Ozark Mountains. Its downtown is full of artsy shops and historic buildings to explore. And you don't want to miss its array of restaurants and galleries, not to mention the annual Eureka Springs Festival of the Arts.

Rather spend your time outdoors? You'll not only have easy access to the Ozarks but also to nearby Beaver Lake. Whether you want to go hiking, fishing, boating, or even horseback riding, you'll be able to do it all in Eureka Springs.
8. Lonoke, AR
Average rent (one-bedroom): N/A
Average home value: $187,500
Located near the bustling state capital of Little Rock is Lonoke. Its central location near Interstate 40 also means that Memphis is just under two hours away, making it an easy weekend getaway. Residents enjoy spending time in Lonoke City Park or checking out the fairs and festivals that come to town at the Lonoke County Fairgrounds. Curious about the town's dining scene? Locals love eating out at the Grumpy Rabbit.
9. Lake Village, AR
Average rent (one-bedroom): N/A
Average home value: $151,000
Lake Village is a wonderful small town located near the Mississippi border. This quiet town is the perfect place to live if you're into outdoor activities like biking, hunting, hiking, and fishing. And if you want to get out on the water, that's easy to do, as well, since the town is right next to Lake Chicot State Park. Here, you'll have ample opportunity to go swimming or just enjoy some time spent with family and friends on the shore.
When you're done spending time outside, make sure you hit up local favorites Charlie Mae's or La Terraza!
Batesville, AR
(Source: Main Street Batesville - Arkansas via Facebook)
10. Batesville, AR
Average rent (one-bedroom): $700
Average home value: $153,800
The historic town of Batesville is a place with a lot of character and even more history. In fact, you can see a lot of historic buildings downtown, including the Old Independence Regional Museum and Melba Theater — which is still the town's movie theater.
There's a farmers market in the summertime and plenty of areas to get out and enjoy the greenery, such as at the White River.
11. Paris, AR
Average rent (one-bedroom): N/A
Average home value: $139,800
Great for: Cost of living, affordable housing, retirees
Nestled between the Arkansas River and the Ouachita National Forest is the small town of Paris, AR. Living in Paris means you'll have endless opportunities to get out and explore the beautiful surrounding natural areas, such as Cove Lake Recreation Area, Big Shoal Creek Cascade, Mount Magazine State Park, and Wildman Twin Falls. Whether you want to hike, bike, sightsee, or get out on the water, Paris is your place.

Residents love to indulge in their local dining scene at places like Pizza Barn when they need to grab a bite or a brew!
12. Mountain Home, AR
Average rent (one-bedroom): $600
Average home value: $219,800
Mountain Home is located right in the southern Ozark Mountains. This community holds the #7 spot on Niche's list for "Best Places to Retire in Arkansas," and it's especially true if you enjoy being near water.
Mountain Home is close to three rivers:
White River
,
Buffalo National River
, and
North Fork River
. Locals love all the fishing, swimming, and boating opportunities these bodies of water offer; however, you can also hike any of the paths in the
Pigeon Creek Trail System
.
When you need to grab a bite or a drink, head over to
Stories Whiskey Bar
or
Live Edge Bar & Grill
!
Move to One of the Best Towns in Arkansas with PODS
When you're ready to move to your dream location in Arkansas, let PODS help with the heavy lifting! You'll get a convenient portable storage container that you can pack up on your own schedule. And when you're ready, PODS will pick it up and drive it to your new home — or to a secure PODS Storage Center, if you need a little more time. The best part, though? One month of storage is always included!
Editor's note: For ease of reading, monthly rental prices were rounded to the nearest $25 and home values were rounded to the nearest $100.
Get a Quote
Choose the service you need
Comments
Leave a Comment
Your email address will not be published. Required fields are marked *