They don't call Idaho the "
Gem State
" for nothing. From
Yellowstone National Park
and
Salmon River
to the stunning
Goldbug Hot Springs
, there is so much wondrous beauty that surrounds residents wherever they travel. And aside from being home to an abundance of rich natural beauty and wildlife, Idaho has an affordable cost of living along with a booming economy. In fact, as one of the most popular states in America, Idaho was the
second-fastest growing state in the country during 2022
. No wonder people love to call Idaho home!
Whether you're fishing, camping, biking, or skiing, there's always fun in store while living here — especially throughout the best small towns in Idaho.
Big Cities vs. Small Towns in Idaho
If you're considering a move to Idaho, the big cities such as Boise and Idaho Falls may be the first to come to mind. And while more job opportunities and certain kinds of attractions can be found directly in these cities, you will find that living costs can be more expensive, and the areas are much more populated.

Small-town living may just be the right option for you when living in Idaho, especially if you prefer having more space to yourself! Here are a few more perks that come with small-town living in Idaho:
Tight-knit communities
Easy access to outdoor activities
More affordable housing costs in many of the small towns vs. the big cities
Less traffic/hustle and bustle than in the city
Small Towns in Idaho - FAQ
Q: What's the prettiest city in Idaho?
A: With its lake scenery, mountain views, and retro charm, Sandpoint is considered one of the prettiest cities in the state and has even previously been named the "most beautiful small town in America."

Q: What is the safest city in Idaho?
A: Due to its lower crime rate, Hailey is considered one of the safest cities in Idaho.

Q: What is the tiniest town in Idaho?
A: Huetter, Idaho, is famously considered the tiniest town in the state.

Q: What is the friendliest town in Idaho?
A: Noted for its extra-special small-town charm and pedestrian-friendly streets, the people in the Bonners Ferry community commonly refer to their home as one of the friendliest towns in Idaho.

Q: What are the up and coming towns in Idaho?
A: Lewiston is among one of the fastest-growing and up-and-coming towns in Idaho.
Best Small Towns in Idaho
From mountain towns with plenty of opportunity to get outdoors to charming farm communities, Idaho's small towns have something for everyone. And while the U.S. Census reserves the title of "small town" to those with a population under 5,000, we've decided to expand that to include towns with a population of up to 15,000.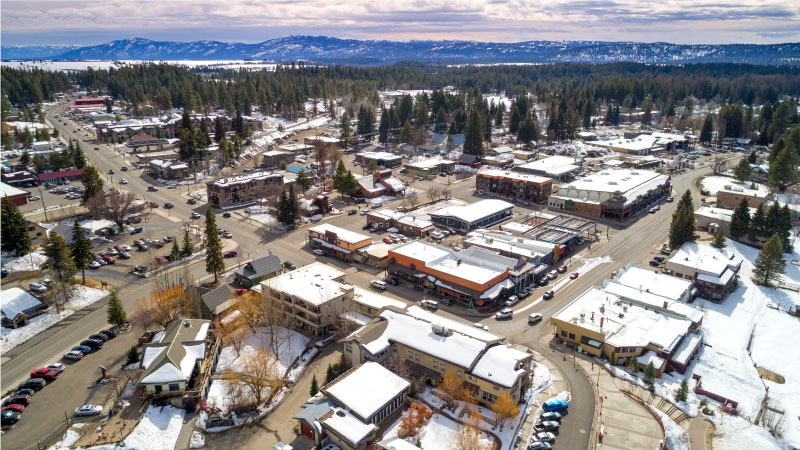 1. McCall, ID
Average rent (one-bedroom): N/A
Average home value: $732,200
The area is also known for its beautiful scenery, and it's been recognized for its smart planning. It's also considered one of the best adventure towns in the country.
2. Ketchum/Sun Valley, ID
Average rent (one-bedroom): $3,000
Average home value: $1,204,400
Located in central Idaho, the town of Ketchum gets about 250 days of sunshine per year. And right in the heart of the Rocky Mountains, the nearby Sun Valley is known for its vibrant ski culture. With over 3,400 vertical feet, it's the training ground for many of the world's best athletes. It also has plenty of terrain suitable for everyone.
3. Driggs, ID
Average rent (one-bedroom): N/A
Average home value: $654,200
4. Wallace, ID
Average rent (one-bedroom): N/A
Median home sale price: $278,000
Great for: Outdoor activities, history, retirees
The historic downtown area of Wallace is actually on the National Register. It's located in Northern Idaho near Interstate 90 and is surrounded by numerous national forest areas. Residents can take advantage of the many nearby trails and mining roads that make it a unique and beautiful place.
The town was once a mining center, and through tough times and booms, it's still managed to maintain much of its wealth. Be sure to enjoy the picturesque Trail of the Coeur d'Alenes and the Route of the Hiawatha!
5. Melba, ID
Average rent (one-bedroom): N/A
Average home value: $592,600
Great for: Fun attractions, history, families

Located just an hour outside the city, Melba is one of the small towns near Boise, Idaho. Most residents own the homes located among rolling hills and agricultural fields, surrounded by the Snake River. This area is home to Cleo's Ferry Museum as well as Celebration Park, which features hundreds of prehistoric American petroglyphs.

The notable Guffey Railroad Bridge, which spans the river, was constructed in 1897 to transport ore to the nearby town of Nampa for smelting. Today, it's a walking bridge that's quite the relic!

From Melba, you can make the 1 hour and 45 minute road trip to De Lamar, an historic ghost town in Idaho.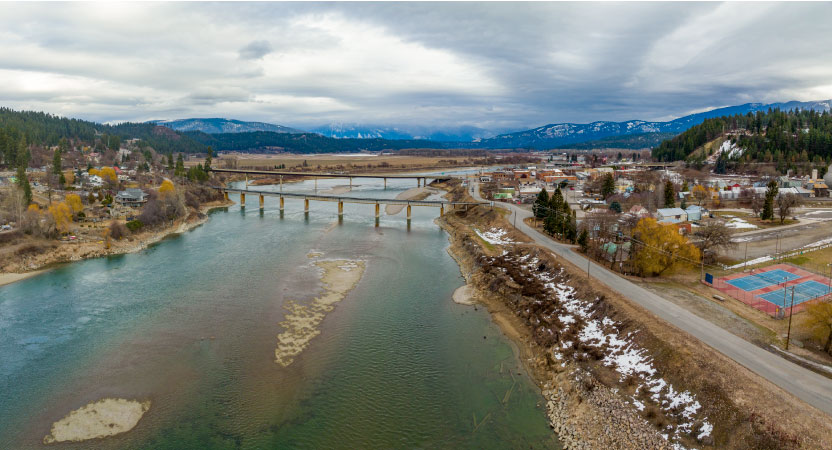 6. Bonners Ferry, ID
Average rent (one-bedroom): N/A
Average home value: $463,100
The Kootenai River flows through the historic center of Bonners Ferry. It's surrounded by multiple mountain ranges, making it great for outdoor activities like fishing, boating, and camping.
The town also has a variety of local restaurants and shops that are great for a good meal after a long day of exploring. Some of the best restaurants include Mugsy's Tavern & Grill along with the Springs Restaurant & Lounge.
7. Hailey, ID
Average rent (one-bedroom): N/A
Average home value: $747,100
Located in the heart of the Wood River Valley, the quaint town of Hailey is known for its historic appeal and outdoor recreation. One of the area's most popular winter sports is skiing and snowboarding on Bald Mountain. During the summer, the area's nearby mountains provide numerous opportunities for mountain biking and hiking.
And every year in May, the annual Sun Valley Wellness Festival takes place. This event features various classes and discussions on health and wellness, as well as yoga.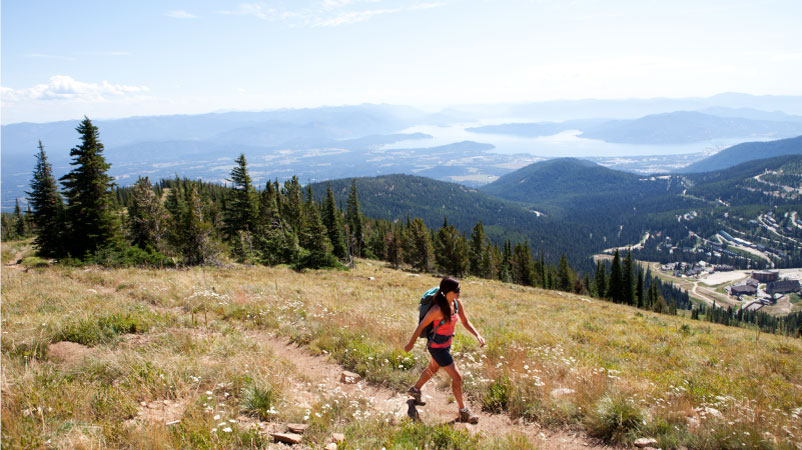 8. Sandpoint, ID
Average rent (one-bedroom): N/A
Average home value: $546,600
The small town of Sandpoint is known for its beautiful surroundings and diverse recreational activities. It's also located near Lake Pend Oreille — Idaho's biggest and deepest lake. This area offers year-round recreation, including swimming, boating, and skiing.
The northern town also provides travel access to Canada, Montana, and even Washington. This makes it easy to take your adventures in different directions!
9. Salmon, ID
Average rent (one-bedroom): N/A
Average home value: $329,000
The small town of Salmon is located in the Salmon River Mountains. It's known for its excellent fishing and is a great base for exploring the region's wilderness. Those who want to explore the Frank Church River can do so through the No Return Wilderness, which spans more than two million acres. The cultural and educational center of Sacajawea provides a comprehensive view of the history of the Lemhi people, as well.
10. Lewiston, ID
Average rent (one-bedroom): N/A
Average home value: $364,700
The major perk of living in Lewiston is the relaxation. There are many great things to do, and it's a great spot to retire. It's always fun to visit the city's natural attractions and enjoy local cheese and wine at Clearwater Canyon Cellars. And if you're a history buff, visit the historical society of Lewiston to learn more about the Nez Perce tribe.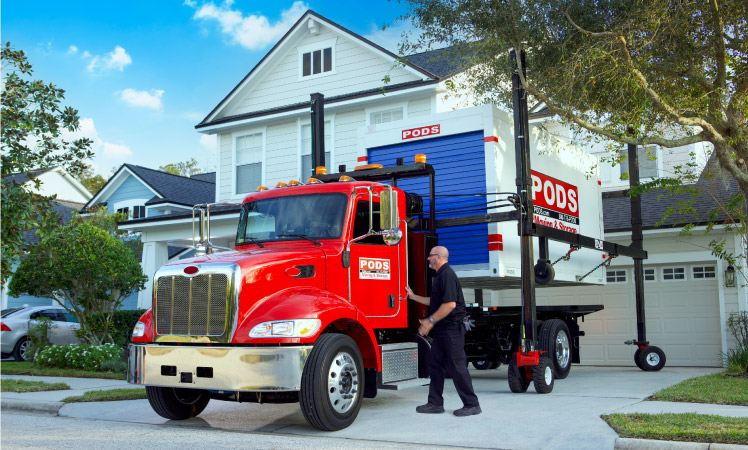 Need Help With Your Move to Small-Town Idaho? Ask PODS
When you've found your dream home in a quaint Idaho town, let PODS help you with one of the most challenging parts — actually getting there! They can deliver a portable storage container right to your doorstep, and you can load and pack it at your own pace. They'll then take it to your new residence once you're ready. One month of storage is included in the deal, so you can easily unload without feeling rushed.
Editor's note: Monthly rental prices were rounded to the nearest $25 and home values were rounded to the nearest $100 for ease of reading.
Get a Quote
Choose the service you need
Comments
Leave a Comment
Your email address will not be published. Required fields are marked *