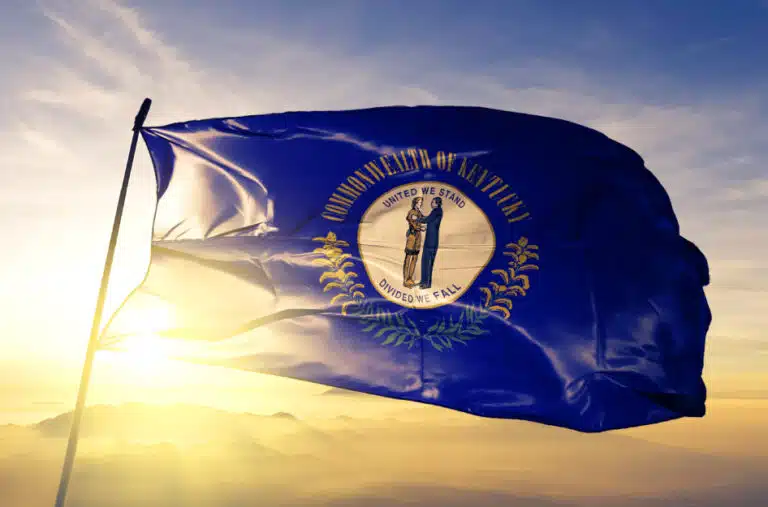 Craving Some Southern Charm? Find It in One of the Best Small Towns in Kentucky
Evident in its architecture, music, art, and food, the state of Kentucky has a rich history that dates all the way back to the frontier days. And a great part about the best small towns in Kentucky? They have all the historical charm but with easy access to great amenities. In fact, many residents can still escape the hustle and bustle of the city without missing out on the fun.
And speaking of escaping the hustle and bustle, a Kentucky small town is the place to be if you consider yourself an outdoor enthusiast. The state, as a whole, has some breathtaking scenery — it's home to rolling hills, forests, gorgeous lakes, and rivers. And there are also very interesting landmarks, including Mammoth Cave National Park and the Red River Gorge.
With all this in mind, it's no surprise that Kentucky has witnessed some population growth in recent years. If you find that the Bluegrass State is pulling at your heartstrings, too, consider putting down your roots in one of these 12 best towns in Kentucky.
Big Cities vs. Small Towns in Kentucky
While Kentucky has been seeing inbound moves in recent years, certain areas like the larger cities have lost more of their population. However, smaller Kentucky towns like Hazard and Pikeville have seen more population growth than ever before.
Sure, bigger cities in Kentucky like Louisville and Lexington have a more prominent social scene and a wider variety of attractions, but the smaller towns in Kentucky offer you a true taste of southern charm unlike any other. Other advantages of choosing to live in a small Kentucky town include:
Unique natural beauty and cultural offerings
Tight-knit communities
More affordable housing in certain towns
A more relaxed way of living versus the hustle and bustle of a big city
Small Towns in Kentucky - FAQ
Q: What is the most beautiful town in Kentucky?
A: Bardstown, Berea, and Pikeville are all considered some of the most beautiful small towns in KY.
Q: What is the friendliest small town in Kentucky?
A: Towns like Walton, La Grange, and Campbellsville stand out for their southern hospitality. However, most small towns in KY are known for their friendly people!
Q: What is the best part of Kentucky to live in?
A: The best counties that also hold some of Kentucky's best towns include Kenton, Oldham, and Boone.
Best Small Towns in Kentucky
Known for having lots of hospitality, more laid-back lifestyles, and some stunning nature, the small towns in Kentucky are desirable places to live for all walks of life. And while the U.S. Census designates a small town as one with a population under 5,000, we've decided to expand that to include towns with a population of up to or around 15,000. We'll be sure to clarify if any town on this list has more than 15,000.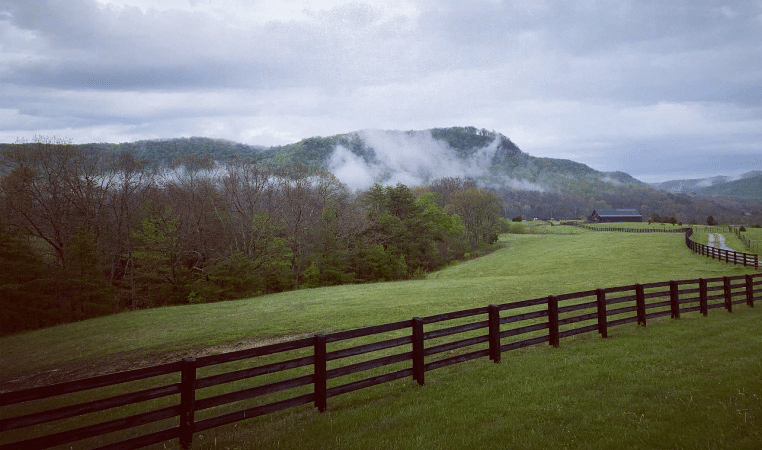 1. Berea, KY
Located south of the Kentucky state capital of Frankfort, you will find a quaint little college town called Berea. It's home to one of the state's only liberal arts colleges, Berea College. And although it only has a population of around 15,000, Berea is growing quite fast!
The town is known for its artisan crafting and is home to the beautiful Berea College Forest. It's also home to a prestigious school system and low crime rates, which make it another great place to settle down with a family and raise children.
If you're looking for an interesting piece of history while living in Berea, make sure to visit the Kentucky Ghost Town near Lawton, KY (about 1.5 hours away), which is home to abandoned limestone mines, railroad tracks, and even an old General Store!
2. Campbellsville, KY
Average rent: N/A
Average home value: $171,900
The town of Campbellsville, which has a population of approximately 10,000, is known for its welcoming atmosphere and historic downtown district. It's also home to Campbellsville University and several local school systems.
Due to its low crime rate, Campbellsville is thought of as a great place to raise a family. It's also close to Green River Lake, which is a popular tourist destination. The area offers a variety of fun activities that include fishing, camping, and horseback riding.
3. Bardstown, KY
One of the most stunning places in Kentucky is Bardstown, which is surrounded by natural beauty and has a lot to offer — including lots of bourbon whiskey!
The town's downtown area is full of character and filled with over 200 buildings that are on the National Register. Here you can find a variety of historic sites and bourbon distilleries. One of these is the Old Talbott tavern — the oldest bar in the world — which has been operating since 1779.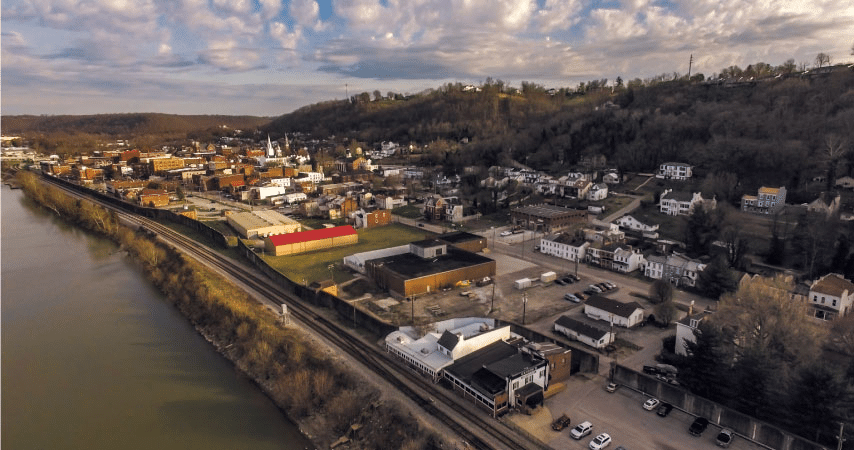 4. Maysville, KY
Average rent: N/A
Average home value: $130,400
Maysville's vibrant and pretty downtown area is filled with historic buildings and small shops that provide a bit of a glimpse into the past.
The town is situated on the Ohio River, and it is surrounded by mountainous hills that rise up from its banks. In addition to its natural beauty and picturesque location, it also has a variety of fun cultural attractions. One of these is The Old Pogue Distillery, which is known for its stellar bourbon. There is also the National Underground Railroad Museum for history buffs to check out.
5. Villa Hills, KY
Situated along the Ohio River's border, Villa Hills is a quaint small town that's only a short drive north of Louisville. It has a population of around 7,000, and most of its residents are raising a family.
Residents of Villa Hills are known for their friendliness and willingness to help fellow citizens feel welcomed and included in their community. The town's schools, including Villa Madonna Academy and River Ridge Elementary School, have received high ratings for their educational and safety measures. And since it's a relatively short commute to Louisville, located right along a river, there are always options for fun while living in Villa Hills.
6. Midway, KY
Average rent: N/A
Average home value: $283,100
Stroll through Midway's Main Street and you'll be transported back in time with horse-drawn carriages and beautiful architecture. The small town of Midway is a great place to escape the hustle and bustle of the big city by enjoying its rolling hills and flourishing fields.
People who love nature will find plenty of things to do in Midway, which has numerous trails and parks all around the city. It's easy to see how many people choose to live here due to its beautiful surroundings and classic southern charm feel!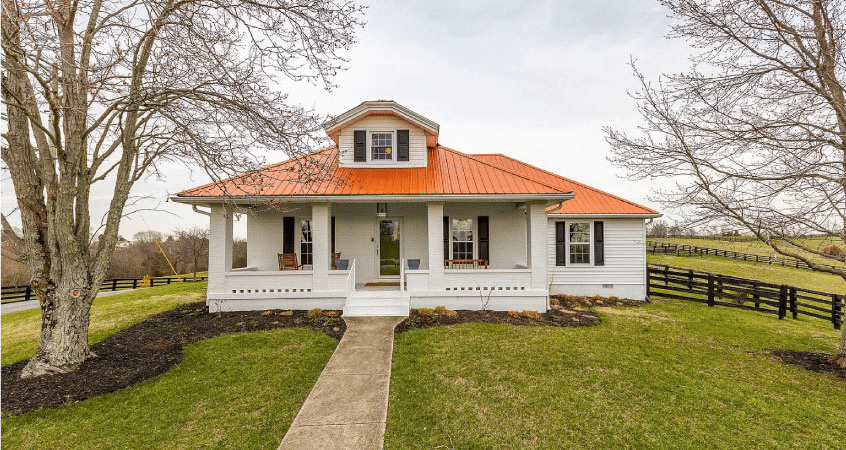 7. Harrodsburg, KY
Average rent: N/A
Average home value: $187,200
The small town of Harrodsburg was first founded in 1774, and it's full of history with various opportunities to explore. One of these is Old Fort Harrod, which has a full replica of the fort that was constructed by James Harrod.
One of the most popular places to visit in the area is Shaker Village of Pleasant Hill, which is a restored 19th-century community that's surrounded by rolling hills and farmlands. Its Main Street is lined with interesting galleries, restaurants, and shops.
8. Hurstbourne, KY
The town of Hurstbourne is known for its variety of activities and entertainment for all ages.
Residents of Hurstbourne have access to top-quality schools and medical facilities, and it's also close enough to Louisville to allow residents easy access to all the area has to offer. This community has something for everyone, making it an ideal choice for many types of lifestyles.
9. Pikeville, KY
Median rent (one-bedroom): $750
Average home value: $96,500
Pikeville is a beautiful little town located in the heart of the Appalachian Mountains. It offers a variety of outdoor activities and is the ideal location for people looking for a true country living experience.
There are plenty of activities that people can enjoy in Pikeville, such as horseback riding, ziplining, and kayaking on the Big Sandy River. Those who want to experience the history of Kentucky can also take tours of the Hatfields and McCoys and visit the Big Sandy Heritage Center Museum.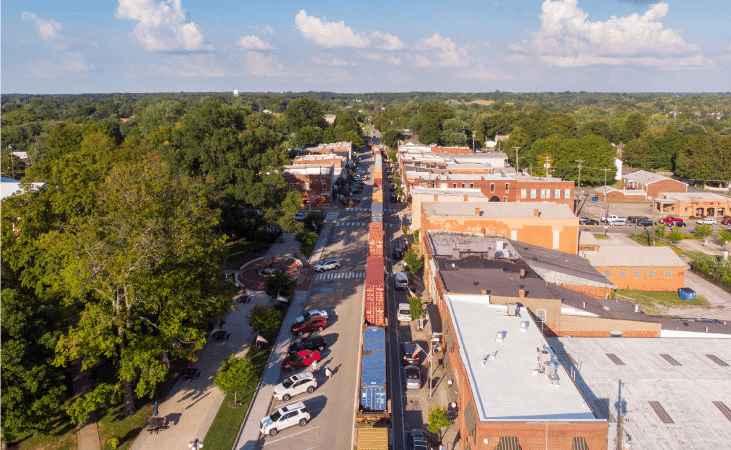 10. La Grange, KY
La Grange is a small town that's located near Louisville. It has a variety of stores and restaurants, with a very tight-knit community. There are also a lot of green spaces and parks to explore, as well as activities such as horseback riding and golf.
Situated near Louisville, La Grange is an ideal place for people looking for a calm and peaceful environment that's still close enough to larger city amenities.
11. Walton, KY
Walton is a small town with a close-knit community feel. It's surrounded by rolling hills and forests, and it offers a variety of fun activities, like fishing at Elkhorn Creek or visiting the variety of nearby parks. Niche has even ranked it #6 on their 2023 list of "Best Places to Raise a Family in Boone County."
12. Anchorage, KY
Anchorage is a beautiful area with plenty of luscious green space located in Louisville's East End. The homes in Anchorage are stunning, with large lots and plenty of luxurious amenities. There are plenty of ranch and traditional homes, but there are some notable architectural styles in the area like Colonial and Italian Mediterranean homes.
Those who love nature will thrive while living in Anchorage. With plenty of mature trees and bright, blooming flowers along the Anchorage Trail, there's plenty to explore in the area.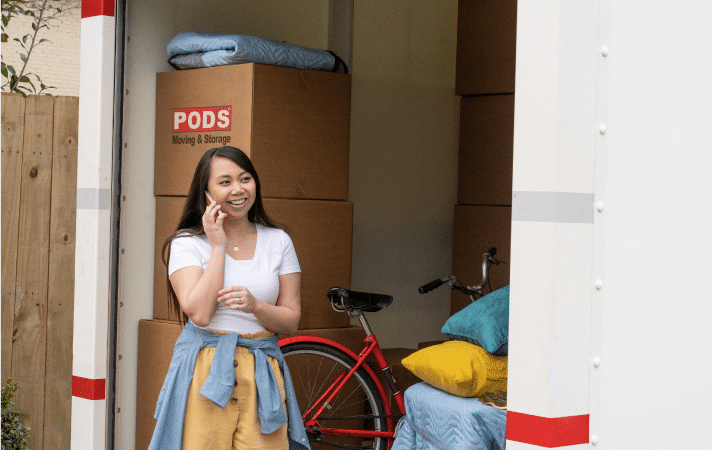 Plan Your Big Move to a Small Kentucky Town With the Help of PODS
The toughest part of any move is figuring out how to get everything there. Luckily, PODS can help. They'll deliver a moving and storage container right to your front door. From there, you can pack everything up on your own time. And once you are ready, PODS will take it to your brand new home in Kentucky. The best part is, you'll get one month of storage absolutely free.
---
Editor's note: For ease of reading, monthly rental prices were rounded to the nearest $25 and home values were rounded to the nearest $100.
Get a Quote
Choose the service you need
Comments
Leave a Comment
Your email address will not be published. Required fields are marked *