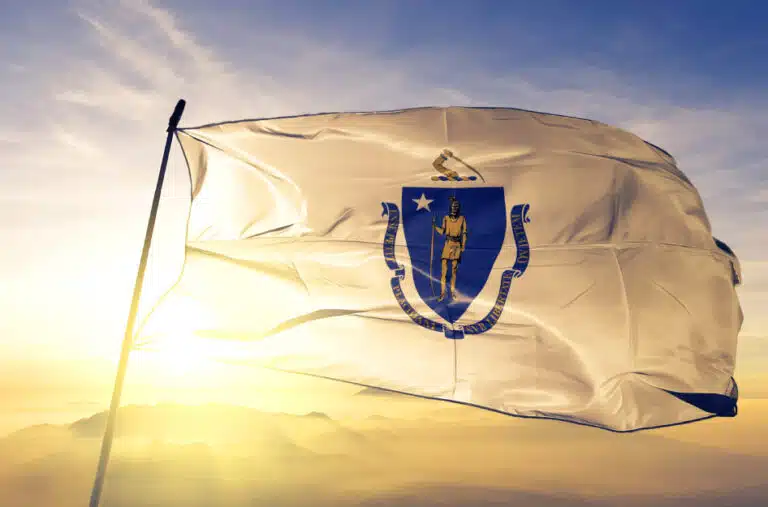 Moving to the Bay State? Here are 12 of the Best Small Towns in Massachusetts to Consider
From sandy beaches to an abundance of seafood feast opportunities, there's no shortage of fun things to find in Massachusetts. So it's no surprise the population is steadily on the rise and is considered the fastest-growing Northeastern state since 2010. And the best part? With states like New York, Connecticut, and Rhode Island located nearby, moving there puts you in the center of it all. 
But do you have to move to Boston or another large city in Massachusetts to enjoy all that the state has to offer? Absolutely not. And here's why.
Big Cities vs. Small Towns in Massachusetts
With so much going on, it's no shocker that Massachusetts ranks as one of the most expensive states to live in the nation. But luckily, some areas of the state are less pricey than others — that is, the small towns tend to be more affordable than the larger cities. Here are a few advantages of opting to live outside those densely populated hubs:
Small towns along the coastal region are known for an abundance of artists and artisans 
Plenty of historic buildings with fascinating and little-known stories
Some of the most gorgeous lighthouses along the coast
More affordable cost of living
Small Towns in Massachusetts - FAQ
Q: What is the best small town to live in Massachusetts?
A: Due to its A+ rating on Niche and some of the most highly ranked public schools in the state, the small town of Northampton is considered one of the best places to live.
Q: What is the prettiest town in Massachusetts?
A: Oak Bluffs is a dream vacation destination for many, filled with beautiful beaches and an abundance of history. 
Q: What is the nicest town to live in in Massachusetts?
A: Due to its inclusivity and variety of fun summer events, Provincetown is considered one of the nicest towns to live in Massachusetts. 
Q: What are the top 10 smallest towns in Massachusetts?
A: The top 10 best small towns in Massachusetts include Northampton, Gloucester, Oak Bluffs, Provincetown, Rockport, Lenox, Sandwich, Wellfleet, Sturbridge, and Newburyport. 
Best Small Towns in Massachusetts
From small seashore nooks to inland treasures, our list is here to give you some of the best small towns in Massachusetts of 2023. The U.S. Census classifies a small town as one with a population of 5,000 or less, but we've included some towns on our list with higher populations (they were just too good to leave out!). Any town with a population greater than 25,000 will be noted. 
1. Northampton, MA
Editor's note: Northampton has a population of about 29,000.
Due to the western location of this small town, Northampton is often disregarded by people looking to move within the state. However, it's a center for historic and cultural activities that rivals those of its eastern neighbors.
The town of Northampton has plenty of choices for window shoppers and serious spenders alike. There are a variety of specialty spots, galleries, used book stores, and eateries that cater to varying tastes.
One of the most prominent cultural and educational institutions in the area is the Smith College, a women's liberal arts college. The college's museum of art features various works from ancient Greece to contemporary pieces from Europe, Asia, and the Americas.
2. Gloucester, MA
Editor's note: Gloucester has a population of about 30,000.
Located on the southern portion of Cape Ann, the small town of Gloucester is a fishing harbor that has been active since the colonial era.
There are a variety of activities that people can do in the area, such as whale watching and harbor sightseeing cruises. You can also take both food and historical walking tours while exploring the abundance of shops, restaurants, and parks that are also located in the area.
Hammond Castle can be seen from both shore and sea, but it's a structure that's far newer than its appearance suggests. Inventor John Hammond constructed the massive mansion in the 1920s.
3. Concord, MA
When it comes to small towns near Boston, Concord is a must-see. Established in 1635, it's situated about 18 miles northwest of Boston and is known for its unique and vibrant charm. It's the hometown of Henry David Thoreau, and Ralph Waldo Emerson even lived here for a time.
This place is known for its beautiful nature and quaint living. Historic sites of the area to check out include the North Bridge (famous for the "shot heard around the world") and, of course, Walden Pond. 
4. Rockport, MA
The small town of Rockport, located in Essex County, is only an hour north of Boston and is ideal for commuters. It's got everything you need to feel like you're in a different world once you leave the big city.
There are plenty of family fun activities to do in Rockport, such as kayaking along Cape Ann, going to the quarries in Rockport, and visiting an art gallery. One of the most popular places to visit is the red-bricked structure known as the "Motif No. 1," an important building in Rockport's art community.
Of course, you need a seafood feast when you visit coastal towns in Massachusetts, and some of the best places to try out in Rockport are Roy Moore's Lobster Co., The Lobster Pool, and Brackett's Oceanview Restaurant.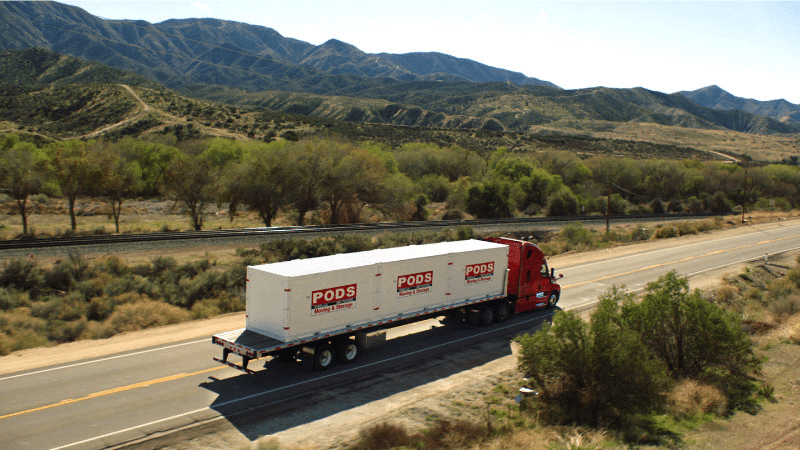 5. Provincetown, MA
Average rent: N/A
Average home value: $890,900
Located on Cape Cod's northern tip, Provincetown is known for its fun and vibrant summer attractions. This seaside gem has a long history of being inclusive and progressive, drawing in artists and entertainers from the LGBTQ+ community.
The town is known for its annual Pride parade, but you'll have access to a thriving nightlife scene all year long. You can also visit various galleries, bars, and restaurants while you're there, including the Atlantic House (often called the A-House), a contender to be the oldest gay bar in the country.
6. Lenox, MA
Located in the Berkshire Mountains, Lenox is surrounded by beautiful scenery. You can splurge at any of its fine dining establishments, like Bistro Zinc and Cafe Boulud. There are also interesting attractions to explore, like The Mount, which was home to renowned Pulitzer Prize-winning writer Edith Wharton.
Shakespeare & Company is based in Lenox, so you'll have plenty of opportunities to see plays. You can also catch the Boston Symphony Orchestra at Symphony Hall.
7. Oak Bluffs, MA
The Oak Bluffs resort community is situated on Martha's Vineyard's northeast shore, overlooking Nantucket Sound — a dream vacation destination for many.
One of the area's most unique features are the Gingerbread Cottages at Oak Bluffs campground. You can head downtown to explore stores and eateries that cater to both locals and tourists, and you'll even find some fun attractions for the kids.
One of the area's most popular spots is Inkwell Beach, but there are plenty of other beaches to explore.
8. Newburyport, MA
Located about an hour outside of Boston, one of the cutest towns in Massachusetts is Newburyport. This coastal community's history dates back to the American Revolution, when abolitionists were active and this small town was a stopping point for the Underground Railroad.
Despite its old fashioned charm, you can still find modern amenities. Some of these include whale watching tours, which are a part of the town's maritime heritage. You'll also find a variety of antique shops and ice cream spots in the area.
9. Sturbridge, MA
One of the most popular living history museums in the Northeast is Old Sturbridge Village, located in the small town of Sturbridge. It features a variety of activities and exhibits, including a water-powered mill and a bustling village center, which offer a glimpse into early 19th century rural life.
As a resident, you'll also want to frequent the Wells State Park. You'll be able to hike along several miles of trails and have access to a large pond for fishing, swimming, and kayaking. There are also picnic pavilions and grills available.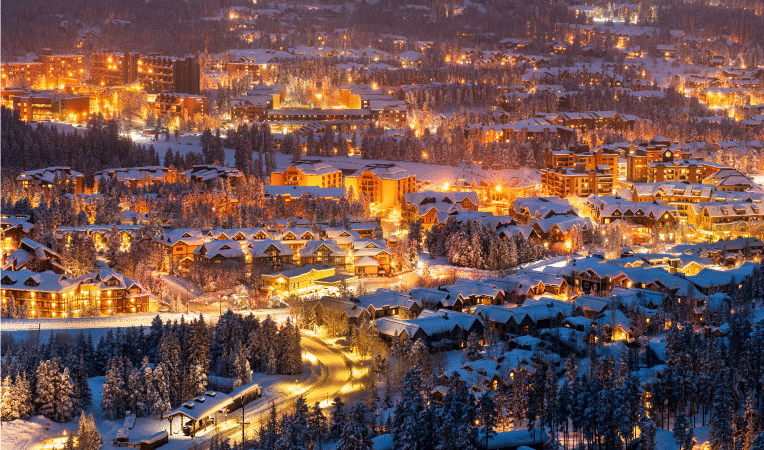 10. Nantucket, MA
Situated near Martha's Vineyard, Nantucket comes with a rich maritime history. It's also home to three historic lighthouses — Brant Point, Great Point, and Sankaty Head.
The island's shoreline is full of beautiful sandy beaches. They don't get a lot of waves, so they're great for families or beachgoers looking for calm waters with swimming access.
There are also several museums in the town, such as the whaling museum and the Nantucket Lifesaving Museum. Both of these attractions are popular with children.
11. Wellfleet, MA
Average rent: N/A
Average home value: $862,500
Located on Cape Cod, Wellfleet is a small town that features beautiful beaches and tidal flats. You can explore the area by biking or hiking to Jeremy Point Great Island.
You'll find no shortage of water activities, like kayaking and swimming. And after exploring the area, you can head to one of the many restaurants for a seafood feast, like the Wellfleet Beachcomber for some lobster rolls and fried clams.
12. Sandwich, MA
The oldest seaside community on Cape Cod is the small town of Sandwich, which was incorporated in 1639. It has a variety of museums and historic sites that you can visit, which include the Hoxie House and the Sandwich Glass Museum.
Once you've strolled the city streets, you can head out to the area's coastline to visit nearby Mill Creek and the marshy areas surrounding it. You can also check out Heritage Museums & Gardens, which spans about 100 acres and features a wide variety of art galleries and even a cafe.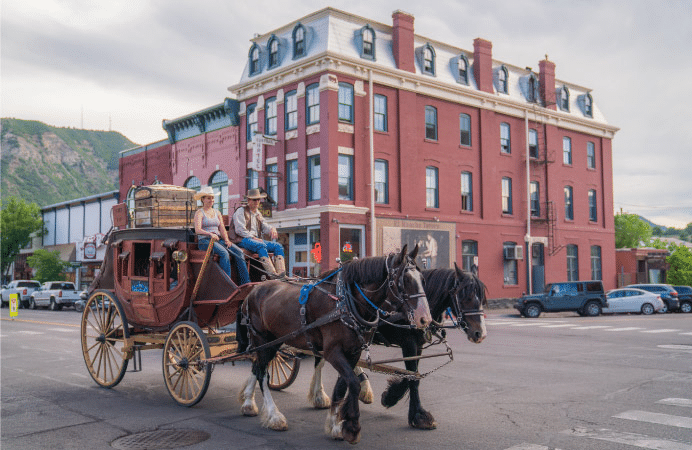 PODS Can Help With Your Move to the Bay State
From scenic coastal towns to towns filled with history, art, and culture, there are plenty of small towns in Massachusetts to choose from when looking for your next place to call home. And when you've found "the one," make it easy on yourself by having a portable moving and storage container from PODS delivered right to your driveway, where you can pack and load at your own pace. One month's storage is included in every move, so you can unload on your own schedule without feeling rushed, too. And along the way? Be sure to check out more from the PODS Blog for packing and moving tips and tricks.
---
Editor's note: Monthly rental prices were rounded to the nearest $25 and home values were rounded to the nearest $100 for ease of reading.
Get a Quote
Choose the service you need
Comments
Leave a Comment
Your email address will not be published. Required fields are marked *