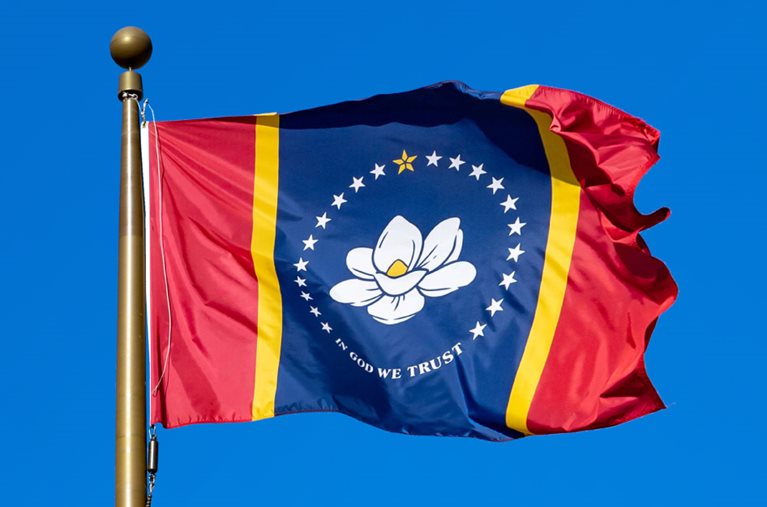 The Best Small Towns Mississippi Has to Offer
Pop open Mississippi's hood, and you'll find the state offers any selection of laid-back lifestyles, from beach towns to beautiful wooded retreats. It's one of America's underrated natural spaces, with the Tishomingo State Park and Mississippi Petrified Forest acting as time capsules millions of years into the Earth's past. For those looking to get away from it all, Mississippi may be the ticket. Compared to the rest of the country, there's affordable housing options all over the state for every taste. With so many great small towns to pick from, we've broken it down with our picks for the best small towns in Mississippi. Check out our 12 favorites, along with what makes each so great.
Big Cities vs. Small Towns in Mississippi
Mississippi's population is more spread out than other states. Mississippi's biggest cities include Jackson, Gulfport, and Southaven, with populations of 146,000, 72,000, and 56,000, respectively. Not small by any means, but when you compare that to neighboring Louisiana's major metro of New Orleans, you can see that the majority of people in Mississippi prefer to stretch their legs in the more rural areas.
Jackson, Gulfport, and Southaven are big cultural centers, offering historical museums, food options, and higher education. Travel down to Biloxi, and you even have a waterfront Vegas. However, city living usually comes with a few downsides, such as higher crime rates, problems with infrastructure, and pricier housing options — even if they're still relatively low compared to other U.S. cities. Some perks of small-town living? Here are just a few:
Mississippi's small towns offer a closer glimpse into America's natural spaces you can't get anywhere else.
Some of Mississippi's most unique and historic buildings are found in its smallest towns.
People come from all over the state to visit towns in Mississippi for fun events and festivals, and residents already living in the small towns get to enjoy them right at their front doors.
Small Towns in Mississippi - FAQ
Q: Are there any nice towns in Mississippi?
A: There are so many nice small towns in Mississippi that tend to get overlooked, with some of the most popular ones consisting of Bay St. Louis, Holly Springs, and Port Gibson.

Q: What's the nicest part of Mississippi?
A: The small town of Flowood is located in Rankin County, which is currently one of the state's hottest and fastest-growing counties.

Q: Is Mississippi a nice place to live?
A: No matter where you relocate to in Mississippi, the state is a nice place to live for a number of reasons. There's affordable housing, great food, lively music, beautiful outdoor scenery, and so much more.

Q: What is the number one best small town in America?
A: The small town of Elmira, New York, was recently ranked by All Star Homes as the #1 best small town in America. Factors used to decide this included community, safety, affordable living, and education. The small town of Bay St. Louis comes in at #1 for the best small towns in Mississippi, though, as it was named as one of the 50 best small towns in the South! It has the perfect combination of waterfront views, art galleries, shopping experiences, restaurants, and more.
Best Small Towns in Mississippi
Unlike most states in the U.S., Mississippi does not rely on its big cities as the personality of the state as a whole. In fact, lots of Mississippi small towns depict the state in more of an accurate manner: old-fashioned buildings, antebellum homes, blues music in the street, and more intimate beach/coastal views, for example. Here are 12 of our favorites.

Note: The U.S. Census designates a small town as one with a population under 5,000. We've decided to expand that to include towns with a population of up to 15,000.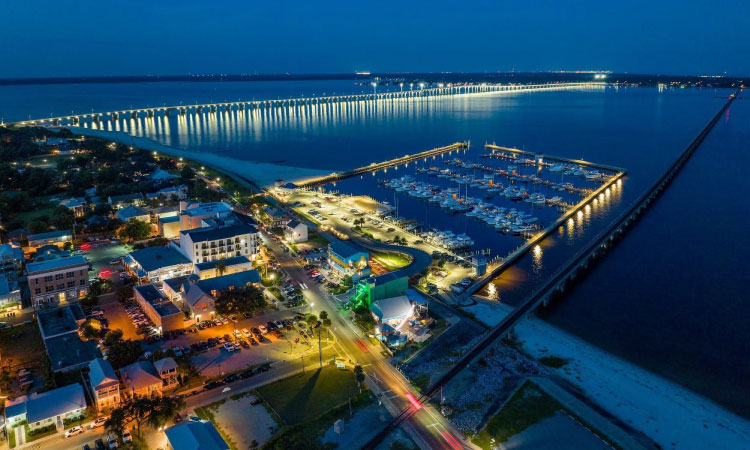 1. Bay St. Louis, MS
Voted as one of the top 50 small towns in the south by Southern Living, Bay St. Louis encompasses the perfect lifestyle if you're looking at Mississippi coastal towns. This beach town is known for its eclectic mix of art galleries, vintage architecture, and unique storefronts. You'll find plenty of places to eat and shop, like Buttercup On Second Street. You can also visit the Depot District, which is close to Main Street, and the local Little Theatre of Bay St. Louis.
Unlike some other ghost towns in Mississippi, Bay St. Louis is home to not just your average ghost tour, but ghost boat tours and even a haunted bayou cruise!
2. Petal, MS
The small town of Petal was first established in 1974, and has stayed true to its small town roots. Today, it is a bustling place to live with over 10,000 residents! Petal's Friendly City slogan is reflected in the people who work at local establishments, particularly the lovely downtown boutiques such as Southern Lace Boutique and Fig Boutique Petal.
Petal is situated on the stunning Leaf River, only 2 hours away from the Mississippi Gulf Coast. Its award-winning school district also makes this special gem of a town a great place to raise a family.
3. Raymond, MS
Average rent (one-bedroom): $800
Average home value: $174,700
The small town of Raymond is a progressive and quaint place to live ideal for families with young kids, empty nesters, and seniors alike. Both private and public schools in the area provide children with a wide range of educational opportunities, along with the Hinds Community College for college students.
There are a wide variety of exciting events and festivals that are designed to make Raymond a great place to get out and have some fun. The Friends of Raymond provides various attractions for both locals and visitors, which include historical tours, reenactments of the civil war, and a variety of other activities.
The Chamber of Commerce of Raymond also sponsors various community events throughout the year. One of these is Christmas on the Square, which is an annual event celebrating the Christmas season.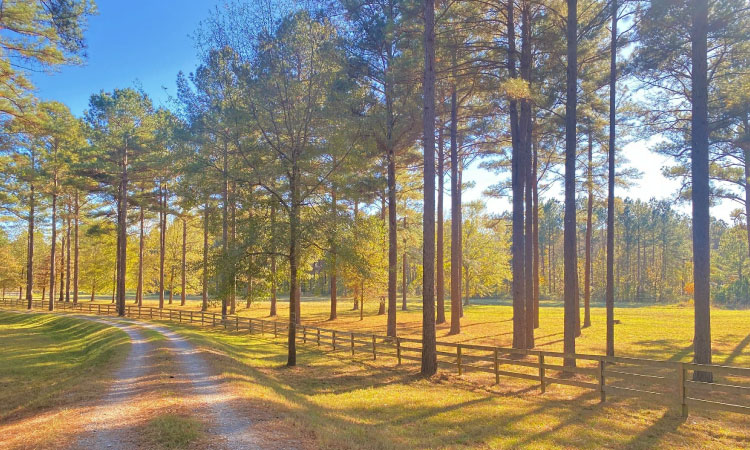 (Source: Michael Oswalt Real Estate via Facebook)
4. Flora, MS
Average rent (one-bedroom): N/A
Average home value: $259,700
The town of Flora is an apt depiction of the small-town feel of the state. This small town is known for its welcoming community, along with some breathtaking views. One of the most popular places to visit in this area is the Mississippi Petrified Forest, as it allows visitors to see a wide variety of interesting plants and animals.
Flora is also in close proximity to the Barnett Reservoir, a place to fish, camp, boat, and enjoy lots of fun outdoor activities.
5. Corinth, MS
Today, you can walk through the historic district of the small town of Corinth, cross the train tracks, and explore the small-town atmosphere. It's easy to forget that this town was once a vital part of the Civil War.
History buffs can enjoy a variety of exhibits and displays that commemorate the Battle of Corinth, like the Crossroads Museum. Locals enjoy hiking the Confederate Siege Lines in Shiloh National Military Park. After a day on the trails, they like to check out Abe's Grill, Blazing Noodlez, and Cafe Mikes.
6. Grenada, MS
Average rent (one-bedroom): N/A
Average home value: $119,400
Grenada has been dubbed "The City That Smiles," — a perfect description of the area. People from all over the state come to Grenada to fish in Grenada Lake, explore the Civil War forts, or enjoy authentic Southern food. It's also a great place to live because of its small-town feel, warm Southern hospitality, and easy living overall.
7. Flowood, MS
Just a few miles away from Jackson is the small town Flowood. Locals and visitors alike can visit the area's museums, as they're all perfect for a day outing with friends or family. Some of the most popular museums in the area include the Mississippi Civil Rights Museum and the Mississippi Museum for Natural Science.
The major perk to living in Flowood is the amount of things there are to do just a short distance away, while living in more of a quiet environment overall.
8. New Albany, MS
New Albany is a small town located in Northeast Mississippi, near the Tallahatchie and Appalachian Mountains.
Outdoor enthusiasts thrive in this town, as the largest park in New Albany is the Park Along the River. It spans a little over a mile along the Tallahatchie River's banks, and features a playground, picnic tables, restrooms, a disc golf course, and various walking trails. It's also near the BNA Bank Tennis Complex.
The Union County Heritage Museum is a local museum that has been educating people about the history of the region for over two decades. It features exhibits and programs that are designed to entertain and inform people of all ages. One of the museum's most prominent exhibits is the William Faulkner Literary Garden, which was established to honor Faulkner who was a Nobel Prize-winning author.
Get a Quote
Choose the service you need
Comments
Leave a Comment
Your email address will not be published. Required fields are marked *