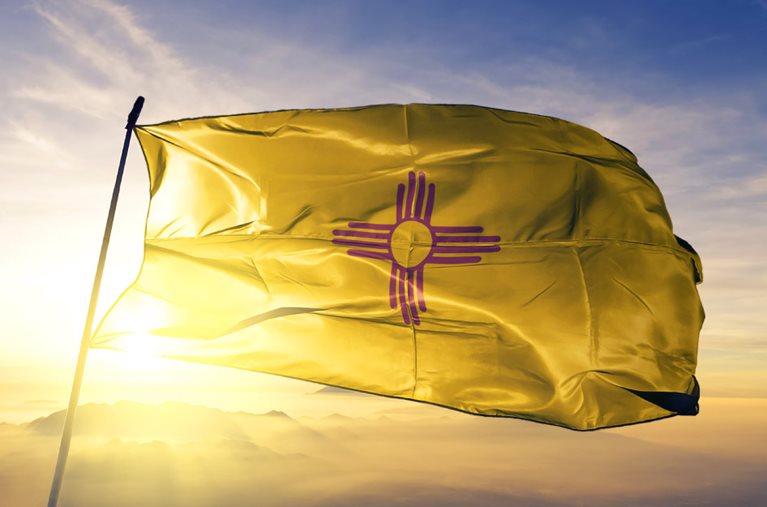 Ever Wondered What It's Like Living in The Land of Enchantment? Check Out the Best Small Towns in New Mexico
The Land of Enchantment is the perfect nickname to encapsulate everything New Mexico has to offer, from its rich history and culture to its picturesque outdoor scenery. People from all around the world know about the diverse communities in New Mexico — including Native American and Latino groups of well-kept and unique cultural heritage. But New Mexico is best known for its dramatic and diverse desert landscape, which is characterized by red rock formations and old highways. There are plenty of other natural wonders to explore in the Land of Enchantment, as well, from the Rio Grande to the Rocky Mountains. Whitewater rafting on the Rio Grande, in particular, is a favorite pastime among residents, as it's one of the most popular spring and summer activities.

New Mexico residents also pride themselves on their low cost of living, as it's 5 percent lower than the national average. Housing and utilities are 8 percent lower and 10 percent lower, respectively. And although there have been more moves than ever in recent years, it's safe to say that New Mexico residents are happy with their home state. Only 4,000 residents relocated from the state between 2020 and 2022. In those same years, 2 million people left the country's largest cities in favor of smaller-town living.

Planning a move to New Mexico? Start by getting a quote from PODS.
Big Cities vs. Small Towns in New Mexico
New Mexico's biggest cities, like Albuquerque, Sante Fe, and Taos, all offer unforgettable experiences. You're immersed in history, culture, and art, and you'll be hard-pressed to find a weekend without a fun event to attend. But that doesn't mean the small towns throughout the state don't have a lot to offer. In fact, they have some perks that just may surprise you, such as:
Uniquely spacious and scenic beauty
Quiet, peaceful areas immersed in history
Beautiful outdoor scenery
Some of the most interesting art galleries and museums in the state
More affordable living and housing costs than in larger cities
Small Towns in New Mexico — FAQs
Q: What is the most beautiful New Mexico town?
A: Due to its famed Blue Hole and other popular outdoor attractions, the small town of Santa Rosa is nothing short of a complete natural beauty.

Q: What is the friendliest town in New Mexico?
A: The small resort town of Ruidoso is not only known for its stunning surroundings, but it's also popular for its welcoming and friendly residents.

Q: What is the cheapest place to live in New Mexico?
A: With an average home value of under $80,000, Tucumcari is one of the cheapest places to settle down in NM.

Q: What is the artsy area in New Mexico?
A: Among New Mexico's small towns, we recommend Bayard, Ruidoso, and Truth or Consequences for the best art scenes.
Best Small Towns in New Mexico
With fun local activities, attractions, outdoor recreation opportunities and more, the small towns in New Mexico are the state's hidden gems. With populations of no more than 15,000, take a look at these towns in New Mexico that might just become your next home!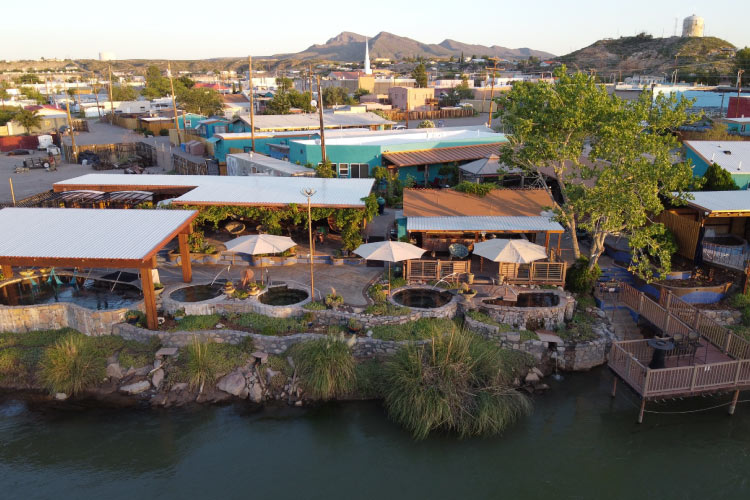 Truth or Consequences, New Mexico
(Source: Riverbend Hot Springs via Facebook)
1. Truth or Consequences, NM
Average rent (one-bedroom):
$650
Average home price:
$140,000
Located off Interstate 25 between Las Cruces and Albuquerque, the small town of Truth or Consequences — commonly referred to as "T or C" — became famous in 1950 for being part of a publicity campaign celebrating the 10th anniversary of a radio game show hosted by Ralph Edwards. Nowadays, it's known for its arts scene and hot springs historic district. Whether you're a young artist looking to make your break, or you're a retiree looking to relax your days away with warm waters and gallery exploration, T or C is a great place to call home. Once the sun goes down, you can hit the town for great food and live music.
The Truth or Consequences Fiesta is a popular annual event where you can enjoy entertainment like live music, a parade, and a golf tournament. The town's most prominent feature is the Plaza Las Palomas, which was constructed by artist Shel Neymark in 2003.
2. Artesia, NM
Median rent (all home sizes):
$2,200
Average home price:
$201,700
New Mexico's Eddy County is where the small town of Artesia is located. It has plenty of attractions, including hiking and biking trails, as well as the nearby Bottomless Lakes State Park with amazing views. It's most widely known for its artesian wells, which were originally an agricultural and visual attraction for the early settlers.

This small town is also one of the safest towns in New Mexico, according to Niche. Between ample opportunities to get outside and safe places to explore, Artesia is perfect for families, young professionals, and retirees alike.
3. Eldorado at Santa Fe, NM
Average rent (one-bedroom): N/A
Median home sale price:
$565,000
Eldorado at Santa Fe offers residents the chance to enjoy sun-drenched surroundings and access to the desert as part of the city's metropolitan area. This area has various outdoor attractions that make it an ideal place to live, no matter your age.
The local Santa Fe National Historic Trail is the perfect place to bring your pets or children for a sunset walk or to view local wildlife. You can also try your hand at horseback riding or whitewater kayaking.
Since it's surrounded by beautiful desert, many of Santa Fe's activities can be enjoyed outdoors. One of these is the Galisteo Basin Preserve, where you can hike and bike your way through savannah grasslands and the arroyos New Mexico is so famous for.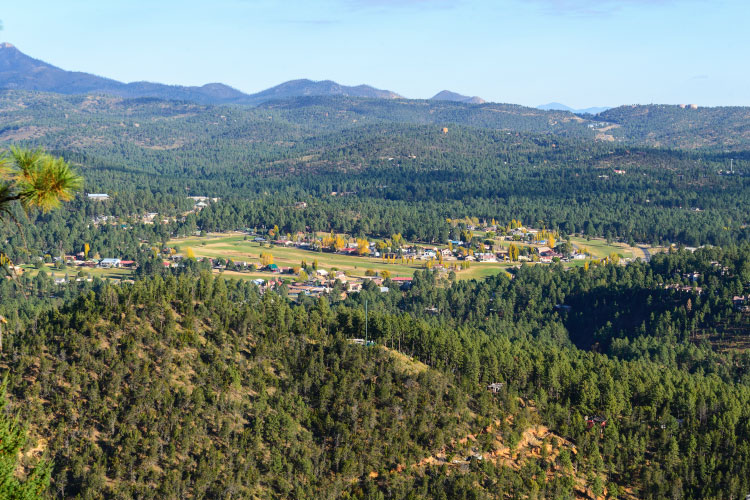 Ruidoso, New Mexico
4. Ruidoso, NM
Average rent (one-bedroom): N/A
Average home price:
$313,200
The southernmost portion of the Rocky Mountains is where you can find the town of Ruidoso, which is one of the premier mountain towns in New Mexico. It's a popular destination for both locals and tourists due to its beautiful scenery and the river that runs through the surrounding area.
Ruidoso is also home to the Lincoln National Forest and features over 1 million acres of land. This region is known for its beautiful scenery and numerous mountain trails. Residents can easily access the forest, as well as village parks and lakes.
The local Hurd La Rinconada Gallery features works by prominent artists such as N.C. and Andrew Wyeth, as well as Henriette and Michael Hurd. The local Spencer Theater, a popular modern performing arts center, hosts performances by prominent artists on both its indoor and outdoor stages.
5. Pojoaque, NM
Average rent (one-bedroom):
$2,550
Median home sale price:
$320,000
Great for:
Native American history, cultural activities, art, young professionals, families, retirees
The culture of the Native American people of Pojoaque dates back centuries, and its residents currently enjoy different types of entertainment and food, as well as a variety of unique arts and traditions.
The local Poeh Cultural Center is a facility that showcases the art of the Pueblo and hosts Indian dances on weekends. It also has an information center and a large native arts shop. You can also explore Pueblo history and art throughout the museum's two permanent exhibitions.
6. Edgewood, NM
Average rent (one-bedroom): N/A
Average home price:
$349,800
Situated by the Sandia Mountains and only around 30 minutes from the vibrant city of Albuquerque, the small town of Edgewood is in an ideal location in the heart of New Mexico.
The area's scenery will take your breath away, as it features clear skies, rolling hills, vibrant wildflowers, and vast plains. Numerous activities can be enjoyed in Edgewood, such as horseback riding and hiking at Cibola National Forest or bird watching at Wildlife West Nature Park.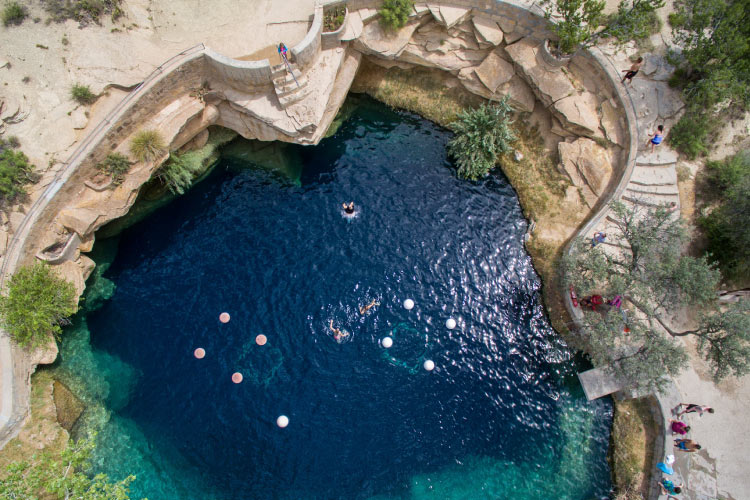 Blue Hole in Santa Rosa, New Mexico
(Source: New Mexico True via Facebook)
7. Santa Rosa, NM
Average rent (one-bedroom):
$1,675
Median home sale price:
$170,000
Great for:
Natural beauty, outdoor activities, families
Santa Rosa is one of the prettiest towns in New Mexico that is known for its natural beauty, as its Blue Hole is one of the most amazing features in the area. The Blue Hole is famous for its amazing snorkeling and scuba diving experiences. It's open to the public daily, and the crystal-clear waters of the Blue Hole provide guests with an endless amount of relaxation.
Another popular attraction in the area is Park Lake, which features various slides and a water amusement park. This is a safe, family-friendly place!
8. Portales, NM
Average rent (one-bedroom):
$550
Average home price:
$134,900
Great for:
Recreational activities, agricultural job opportunities, families, retirees, college students
The small town of Portales is located near the Cannon Air Force Base and is known for its agricultural expertise and being home to some of the nation's largest producers of Valencia peanuts.

The town is also home to Eastern New Mexico University, with fun local recreational activities that include belonging to the Portales Municipal Swimming Pool and perfecting your swing at the Portales Country Club golf course.
9. Tucumcari, NM
Average rent (one-bedroom): N/A
Average home price:
$76,800
Great for:
Museums, unique history, families, retirees
Along with a variety of affordable housing options, Tucumcari is by far one of the coolest towns in New Mexico you'll come across, as it has various museums and ways to engage with the state's history.
The Dinosaur Museum and Natural Sciences Laboratory at Mesalands Community College is a great place for kids to learn about dinosaurs and even features life-sized bronze skeletons and genuine fossils. Another must-visit place is the Tucumcari Historical Museum, where you can see more fossils (including whale bone!), along with military aircraft and a cowboy room featuring saddles and different rodeo memorabilia.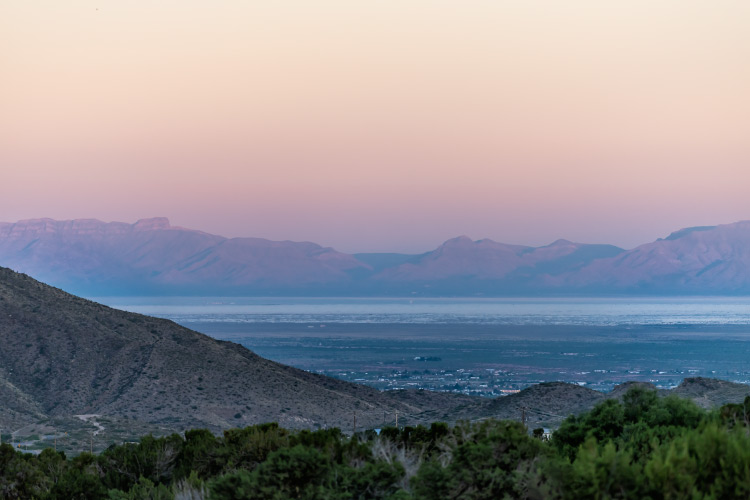 La Luz, New Mexico
10. La Luz, NM
Average rent (one-bedroom): N/A
Average home price:
$253,500
La Luz is a place full of culture and history, with a vibrant downtown area that includes plenty of restaurants, like the highly rated Nuckleweed Place and Brown Bag Deli. Looking for a place to live with great grocery shopping options? The local La Luz Market has just about everything you could need!
La Luz is also a great place to live if you want to enjoy weekend road trips. The Lincoln National Forest is just an hour's drive away, which is a great place for fishing, camping, and hiking. And you're about 30 minutes from White Sands National Park — home of the world's largest gypsum dune field — and about an hour and a half from the Organ Mountains.
11. Bayard, NM
Average rent (one-bedroom): N/A
Average home price:
$120,700
The town of Bayard is situated in the southwestern part of New Mexico, near the Mogollon Mountains. To the south, it's surrounded by semi-arid desert vegetation, and to the north lies the Gila National Forest.

If you're looking for places to eat, locals love Blake's Lotaburger and Little Nisha's Mexican Restaurant. They're the perfect places to check out after spending the day outside hiking nearby Boston Hill or Dragonfly Trailhead.

There's also a thriving arts scene nearby in Silver City, with highly rated galleries including the Grant County Art Guild Gallery and the Diana Ingalls Leyba Studio Gallery.
Choose PODS to Help Make Your New Mexico Move
Once you've made the decision about where you'll be moving within the land of Enchantment State, let PODS assist you with the actual moving process. They can provide a portable storage container that you can use to pack and load your things on your own timetable. And once you're ready to move, PODS will pick up and transport the moving container to your new residence. The best part? One month of storage is included in the price of every move, allowing you to unload your belongings at your own pace, as well!

Editor's note: For ease of reading, monthly rental prices were rounded to the nearest $25 and home values were rounded to the nearest $100.
Get a Quote
Choose the service you need
Related Articles
Considering Spending Your Golden Years in The Land of Enchantment? Here's Why Retiring in New Mexico May Be the Right Move For You
Read more
Comments
Leave a Comment
Your email address will not be published. Required fields are marked *