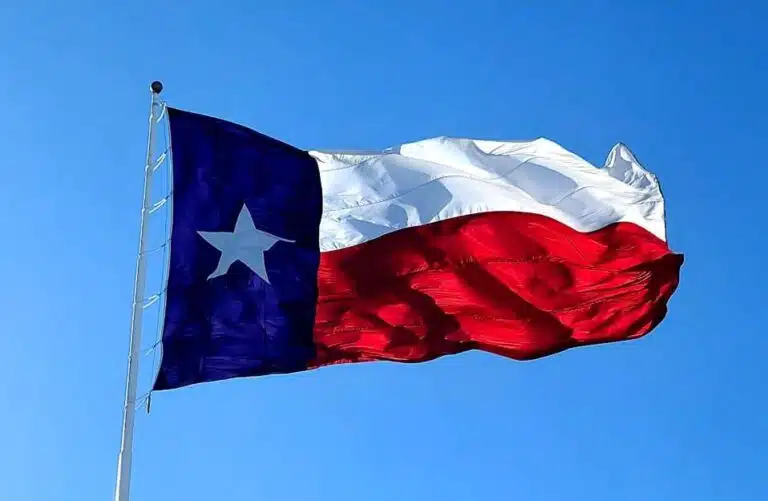 Say Howdy to 16 of the Best Small Towns in Texas
Texas is known for its wide open spaces, amazing barbecue, and cowboy culture. With over 261,000 square miles, there's lots of room to explore and find a place to call your own in the Lone Star State. We've all heard of the big Texas cities — Houston, Dallas, San Antonio, and Austin (to name a few), and while there are definitely perks to living in a big city, there are also perks to not living in a big city.
Big Texas Cities vs. Small Texas Towns
Choosing to live in a bigger, well-known city in Texas can offer a wonderful array of amenities, including a variety of housing options (for homeowners and renters), access to jobs in different industries, and cultural accommodations like world-class restaurants, sports teams, live entertainment, and museums. On the flip side, life in a big city often comes with a higher cost of living, expensive housing, excessive traffic, and increased crime rates. Depending on what you're looking for, this trade off could be worth it — but maybe not.
Small-town life in Texas comes with pros of its own. Here are just a few of the reasons why millions of Texans choose life in a small town.
Small towns in Texas come with a more affordable cost of living compared to cities like Austin, Houston, and Dallas.
Small towns are located all across the state. Whether you want to live near the Gulf of Mexico, in the Texas Hill Country, or out in the desert, there's a small town in Texas to meet your needs.
There's a strong community bond that comes with living in a small town, and you just don't get that in the big city.
Small towns are ideal for families, retirees, and younger people just starting out.
There's much less traffic in the small towns and rural communities.
Before we get into the nitty gritty of which small towns are the best in Texas, let's answer some common questions on the subject.
Small Towns in Texas - FAQ
Q: What is the best small town in Texas to live in?
A: This depends on what you're looking for! Lots of people seem to like Fredericksburg for its charming, Texas-style appeal.
Q: What is the nicest town in Texas to live in?
A: According to the U.S. News and World Report, Austin is one of the nicest towns in Texas. While Austin definitely isn't a small town, there are plenty of small towns around Austin that would be worth checking out if you want to have access to the big city without giving up the small-town life. Check out Dripping Springs, New Braunfels, and Wimberley.
Q: What is the best rural place to live in Texas?
A: A great rural area to live is Dripping Springs, TX.
Q: What is the prettiest small town in Texas?
A: New Braunfels is considered one of the prettiest small towns in Texas.
Q: What is the coolest small town in Texas?
A: Check out Wimberley for a chill, small Texas town.
Q: What city in Texas has the best weather year round?
A: Fredericksburg is known for having some of the best year-round weather in Texas.
Best Small Towns in Texas
Now that we've got the questions out of the way, let's dive into our list of the best small towns in Texas! Consider this a jumping-off point in starting your search for the best town for you.
1. Fredericksburg, TX
Fredericksburg is one of the best small towns in Texas. It's known for its strong German influence, delicious peaches, and outstanding local wineries — which makes sense since it's located in the heart of Texas wine country. Founded by German immigrants in 1846, this small town has lots of history to offer (including locations listed on the National Register of Historic Places), along with some amazing restaurants and natural formations like the Enchanted Rock.
2. Dripping Springs, TX
Just west of Austin in Texas Hill Country is the lovely small town of Dripping Springs. Here you'll find the natural Hamilton Pool Preserve, which formed after millennia of water erosion to create a canyon, beach, grotto, and gorgeous 50-foot waterfall. There are a variety of hiking trails to take you through all the natural wonders in this small Texas town. With all kinds of wine, beer, liquor, and even olive oil tasting in the area, you're sure to find your new local haunt. This is a great area if you're looking to start a family, as the schools are known to be top notch.
3. Abilene, TX
If you're looking for a small town that offers a lot to its residents, then friendly Abilene should be at the top of your list. This West Texas city is a three-hour drive from Dallas and offers an affordable housing market, low cost of living, and access to all kinds of cultural activities such as music festivals, bars and nightclubs, and a thriving arts scene. Abilene State Park is a great place to explore nature, and enjoy fishing, bird-watching, biking, boating, hiking, and camping options close to home.
4. Boerne, TX
Boerne is located in the ever-desirable Texas Hill Country, and though it's just 30 minutes away from San Antonio, it feels like a different world. This is thanks to the welcoming small-town vibes that permeate its family-centric community. Named after a German author (Ludwig Börne) by the town's German founders, Boerne is home to historic architecture as well as fun local shops and art galleries. You'll also be close to outdoor adventures at the Boerne Lake and Nature Preserve or the Cascade Caverns.
5. Alpine, TX
Talk about a small town with a lot of Texas charm. Alpine is a remote college town in Far West Texas, right in the heart of Big Bend Country. With just under 6,000 residents, it's rich with that small-town feel. Alpine may be hours away from the hustle and bustle of the big cities, but it still has a lot to offer! Here you'll find a unique array of art galleries, restaurants, shops, live music venues, and gorgeous scenic views. You can explore the historic downtown or visit the Museum of Big Bend on the campus of Sul Ross State University. Just two hours away you'll find Big Bend National Park where you can enjoy hiking, camping, mountain biking, horseback riding, and more.
6. Amarillo, TX
Located at the center of the Texas Panhandle within the Great Plains region, Amarillo is known for its breathtaking landscapes, pleasant climate, and plethora of professional and educational opportunities. Although this part of Texas was once a center for cattle ranches and meat production, there are all kinds of other employment opportunities if you choose to call this town home. Some of the unique entertainment options in the area include hiking and horseback riding at Palo Duro Canyon (the 2nd largest canyon in the country), exploring historic Route 66, and checking out the curious Cadillac Ranch. With its vibrant cowboy culture and Texas charm, it's no surprise that Amarillo is one of the best small towns in Texas.
7. New Braunfels, TX
If you're looking for a small town in Texas with a rich history (more German-Texan culture here), beautiful natural surroundings, and lots of outdoor fun, then New Braunfels could be just the ticket. This town is located just 35 minutes from San Antonio and 30 minutes from Canyon Lake, so residents are never far from either big-city amenities or a leisurely lake day. Visitors and locals alike escape the Texas summer heat by floating down the Comal and Guadalupe rivers or exploring the Natural Bridge Caverns. You can also explore what life was like here in the 1800s by visiting the 3.5 acre New Braunfels Conservation Society and its 18 historic buildings.
8. Ennis, TX
This lovely Texas town is located about a half hour south of Dallas, making it a great place to live if you want a slower pace of life while maintaining access to the big city. When it comes to entertainment, though, you don't have to go far. Actually, you don't even have to leave Ennis! Shop, dine, and socialize along the brick streets of the historic downtown district or catch a live show at Ennis Public Theatre, and there's even the Galaxy Drive-In where you can watch the latest blockbuster movies while basking in the nostalgia of days past. For some excitement, visit the Texas Motorplex and Big O Speedway, or relax on the shores of Bardwell Lake. For a change of pace, you can always attend one of the many festivals put on by the town each year, including the Ennis Bluebonnet Trails & Festival, Ennis Autumn Daze, and the National Polka Festival (Ennis has strong Czech roots, so be sure to try the delicious food!).
9. Wimberley, TX
Located just 45 minutes southwest of the eclectic city of Austin, the town of Wimberley calls itself "a Little Bit of Heaven" and would be a great place to call home in Texas. This small town is an artist's dream. It's home to thriving art and cultural scenes, including multiple art galleries, boutiques, farmers markets, and live music events. In the eclectic spirit of Austin, an old horse corral in Wimberley has been converted into the Corral Theater, where locals enjoy movies under the stars. Here in Wimberley, you'll find some of the most picturesque landscapes in Texas, such as the Devil's Backbone (one of the most scenic drives in the state), Jacob's Well swimming hole, "Old Baldy" (or Prayer Mountain), and Blue Hole Regional Park.
10. Schulenburg, TX
Known as the town that's "halfway to everywhere," Schulenberg is a great small town between Houston and San Antonio. Schulenberg was founded by Czech, Austrian, and German settlers in the mid-nineteenth century, making it the perfect home for the Texas Polka Museum, and a great place to try Czech kolaches or German schnitzel (we recommend Kountry Bakery and Momma's at Sengelmann). While the population is considered small at just over 2,600 people, you'll find affordable options for both rentals and single family homes. Because this town is located just an hour and a half from either San Antonio or Houston, it's still close enough for trips to the big city, without sacrificing its rural Texas appeal.
11. Marfa, TX
This charming little Texas town is located near the Mexican border and the Davis Mountains, and is a great option if you're looking for small-town life in Far West Texas. While this Chihuahuan Desert town is both remote and small, it still boasts a lot of interesting options when it comes to things to do. You can explore the many nearby hiking trails, check out the local ranches, or even tour one of the many local art galleries and museums. Oh, we almost forgot to mention the Marfa Mystery Lights! Visitors from around the world flock to Marfa to witness this unique phenomenon — unexplained and seemingly sourceless lights appear to dance on the horizon southeast of town, an area that's very difficult to traverse and practically uninhabited (spooky!). And finally, remember that Marfa is in the desert, so prepare for hot days and chilly nights.
12. Willow Park, TX
Willow Park is located only 22 miles west of Fort Worth, which is a pretty typical commute in the Dallas-Fort Worth metroplex. This little city offers its residents a rural, small-town feel that fosters strong community vibes. Being so close to Fort Worth, it's a great place for families or young professionals to purchase a home, as most residents do. With all the big-city amenities nearby (rodeos, honky-tonks, live entertainment, shopping), plus the spacious feel of rural neighborhoods, it's easy to see why the folks who live in Willow Park choose to stay and raise their families.
13. Johnson City, TX
This historic Texas town is located just 50 miles west of Austin (less than an hour's drive), and is where President Lyndon B. Johnson grew up from the age of five. History buffs will love exploring the LBJ National Historical Park as well as the LBJ Ranch House (aka the Texas White House), a political hub outside of Washington where the president spent his time while in Texas. Local outdoor activities include hiking, biking, camping, and more at Pedernales Falls State Park and swimming in the beautiful Pedernales River. If you're looking for culture, there's always an art walk, winery, or gallery to check out in Johnson City.
14. Weatherford, TX
Weatherford is a lovely little family-oriented town about 30 minutes west of Fort Worth. Here you'll find the breathtaking Chandor Gardens — a 3.5-acre estate where traditional Chinese architecture melds with an elegant English garden. You can take advantage of the shopping district where you'll find boutique shops, antiques, and other specialty items, and there's even a farmer's market with local goods and produce. A variety of events are put on throughout the year, including the Weatherford Music Festival and the Parker County Peach Festival (yum!). Weatherford offers a friendly small-town feel, all while being close enough to the Dallas-Fort Worth Metroplex to take advantage of all the big city has to offer.
15. Brenham, TX
About an hour outside of Houston is the pleasantly small Texas town of Brenham. It is the county seat of Washington County, and is also home to the famous Blue Bell Creameries, one of the largest (and most delicious) ice cream producers in the country. If you want a little more space away from the hustle and bustle of Houston, then the suburban feel of Brenham is a great fit. Here in this part of Texas, you can enjoy Lake Somerville State Park, the fragrant Chappell Hill Lavender Farm, and nearby wineries. A quick jaunt to the Downtown Brenham Historic District will find you among art walks, antique carousels, boutiques, and even live theater.
16. Dublin, TX
A green sign, shaped like a four-leaf clover will welcome you to this small town in North Central Texas. Dublin is known as the official "Irish capital of Texas," but unlike its counterpart across the pond, it's a pretty rural place with an economy that's primarily agriculture-based. Still, the housing prices here are nice and (relatively) low and there's plenty to do in this charming Texas town. You can explore one of the many museums or parks, visit Lucky Vines vineyard, or taste the scrumptious Veldhuizen cheese (made right here at a family-owned farm). And, of course, we can't forget about the St. Patrick's Day Festival Dublin puts on every year!
PODS Can Help You Move to Any Small Town in Texas
No matter what small town in Texas you choose, PODS can help you make the move. Have a portable moving and storage container delivered right to your driveway where you can pack and load on your own schedule. When you're ready, PODS will pick it up and deliver it to your new, small-town Texas home.
And if you're looking for more Southwestern small towns, check out the best small towns in Oklahoma, New Mexico, and Arizona.
(Source for image featured at top: Pete Alexopoulos via Unsplash)
Get a Quote
Choose the service you need
Comments
Leave a Comment
Your email address will not be published. Required fields are marked *