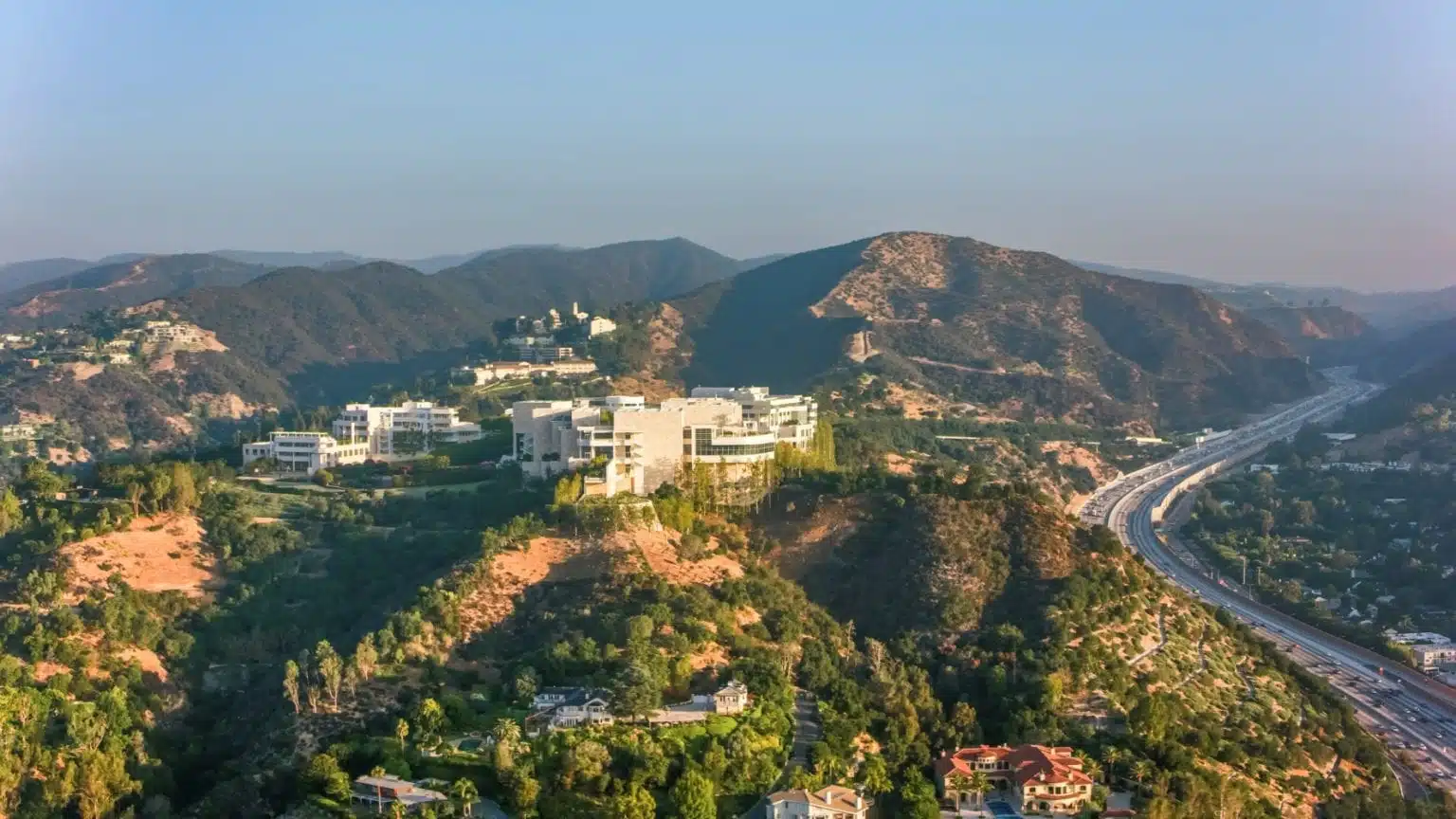 Insider's Guide To Brentwood, CA -- Top Neighborhoods, Schools, & Things To Do In This Exclusive L.A. Area
There's a reason the rich and famous flock to Brentwood. This West L.A. neighborhood has beauty, style, class, and a quaint charm that eludes many areas of Los Angeles. Located off the 405 and close to the 10 freeway, residents here have convenient access to city life, while the nearby hills and Pacific Ocean offer the ability to easily escape and reconnect with nature.
To get the skinny on this star-studded L.A. neighborhood, we connected with top Realtor Dan Urbach, who shared his insider knowledge on all things Brentwood --- from its nooks and crannies, to schools, where to buy a home, and even his favorite places to go.
Whether you're making a move in the L.A. area or relocating long-distance, buckle up: we're going to Brentwood, baby!
WHAT'S IT LIKE LIVING IN BRENTWOOD?
Brentwood is a highly sought-after Los Angeles neighborhood located between Santa Monica and Westwood that draws the crème de la crème of buyers. "It's very prestigious," Dan explains. "It's comparable to Beverly Hills, Bel-Air, and Pacific Palisades — they're all kind of in that elite part of the west side of Los Angeles."
Part of the allure may be Brentwood's lower population density, which is about half of the rest of L.A.. Large lots breed extra privacy and Dan mentions that most of the houses are surrounded by walls, gates, or hedges. All this prestige and privacy make Brentwood an easy pick for celebrities and folks like Gwenyth Paltrow, LeBron James, and former California governor Arnold Schwarzenegger -- who represent just a few of the neighborhood's more notable residents. However, this area is also home to UCLA faculty and students, and Angelenos who work in the entertainment industry.
Residents here are active, friendly, and enjoy the outdoors and a five-star meal. People love it for the quiet, upscale vibe, landscaping, and architecture. Plus, being close to both the 405 and 10 freeways helps locals to reach the beach in less than 15 minutes and gives them a straight shot into Downtown LA.
HOW MUCH DO HOMES COST IN BRENTWOOD?
As one of the more affluent areas of Los Angeles, it's not cheap to live in Brentwood — but it's not all sprawling acre-lot mansions, either. Condos in Brentwood can start out just under $1 million, but, be warned, for that price the size usually hovers around 1,000 square feet. From there, the sky's the limit, as Dan says he's seen homes on the market for upwards of $50 million in the most desirable neighborhoods. For the most part, you can expect to find single family homes, from older teardowns to newly built modern mansions.
"The market has been extremely active since the pandemic," Dan reveals. "We're seeing a mix of transitions — people moving out of Brentwood and out of state, and then also people moving within Brentwood, with buyers needing something different from their [current] home." However, he sees the popularity sticking, pandemic or not. "Brentwood is always going to be a desirable location to buy in and live in. It's always going to be one of the premier locations in Los Angeles," he says.
BEST NEIGHBORHOODS TO LOOK FOR HOMES FOR SALE IN BRENTWOOD
Brentwood is home to extra-large lots, a mix of residents ranging from the rich and famous to grad students and professors, and a sociable strip full of shops, people watching, restaurants, and buzzing cafes. There's no real downtown area, though the San Vicente strip is where you'll find most of the action. Brentwood is mostly known for its manicured lawns, large homes, and quaint, affluent vibe. Dan shares exactly where to look for your perfect pocket.
Brentwood Park
If he had to put down a wager, Dan says the most desirable neighborhood in Brentwood is Brentwood Park. Here houses and prices are so big that part of the appeal is simply living in an area that is uniformly wealthy and affluent, he says. Lot sizes range from one-third of an acre to an entire acre, with homes ranging anywhere from about 2,000 to 20,000 square feet. Teardowns start at about $5 million, as most buyers here are looking for large lots where they can build their dream mansions. On the higher end, existing gorgeous estate mansions can sell for upwards of $50 million. But, of course, there are outliers. In 2020, Dan notes that the least expensive home sold for $1.25 million, while the most expensive went for $25 million — a three-bedroom, two-bath, 2,500-square-foot teardown built around 1950.
Brentwood Glen
With homes from about $1.5 million up to $3 million, Brentwood Glen is relatively less expensive than other Brentwood neighborhoods. "It's more affordable, so you see a lot of young families that just want to get into Brentwood — that would be the kind of entry level access here." Brentwood Glen's affordability, smaller lots, city-block layout, and decent number of young families give this neighborhood more of a close-knit family vibe, the kind of place where you know your neighbors. This is also where a lot of UCLA faculty and students live thanks to its proximity to campus. You'll find predominately traditional and ranch-style homes here, several of which have been remodeled.
Mandeville Canyon
This long, six-mile stretch of canyon runs from north of Sunset Boulevard up into the Santa Monica Mountains, and boasts relatively reasonable prices for Brentwood and offers a more rural feel to residents. "It's got a real country feel, because you're really getting up there and living in the mountains," says Dan. Homes here are located on either side of the single winding canyon road. There are no sidewalks, making walkability here low. The closest major road, Sunset Boulevard, is about six miles away. Surprisingly, Dan tells us the area boasts an "eclectic mix of families'' within the community. While private and spaced out, Mandeville Canyon still manages to produce a neighborhood vibe.
There are a wide range of homes, and Dan says you can find $2 million homes next to those costing $30 million. Mandeville Canyon residents are privy to stunning views, easy access to trails, and a dose of tranquility not often found in the city proper. However, it's worth noting that Los Angeles' famous wildfires are a concern in this area.
Crestwood Hills
"A lot of people love the mid-century modern style, the floor to ceiling windows, and post and beam construction," Dan says of Crestwood Hills. If that's you, this is your lucky find. The majority of houses in Crestwood Hills are authentic mid-century modern homes built mostly between the '50s and '60s. The neighborhood, located up in the hills north of Sunset Boulevard, is hip, cool, and artsy. Move here and you'll live alongside a mix of families and all kinds of business people like entrepreneurs and folks in entertainment — all of whom take the mid-century modern aesthetic very seriously. "They actually have a homeowner's association that governs the architecture and the redevelopment."
Besides keeping to the mid-century modern look, residents are limited to single-story homes to avoid obstructing the view of their neighbors. Prices here range from $2 to $10 million.
THE BEST AREA TO FIND AN APARTMENT OR CONDO IN BRENTWOOD
While you may find the rogue apartment or condo hiding in Brentwood, Dan says that the neighborhood is mostly homes — with one exception. "There is a neighborhood that is bordered by San Vicente and Wilshire and Bundy that is the one area where you do find condominiums and apartments in Brentwood," says Dan. "There's no specific name for that area, but it's central Brentwood."
Rentals tend to be in luxury buildings that have everything from small studios around 500 square feet renting for over $2,000 a month to three-bedrooms starting at nearly $5,000 a month. There are also units that rent for even more, like $8,000 to $10,000 a month. Some of the well-known buildings include Kiowa Stone Apartments, Picasso Brentwood, and Dorothy Village. While Central Brentwood is somewhat lacking in restaurants, bars, and things to do, it's still walkable to the hustle and bustle of everything on Wilshire Avenue and San Vicente Avenue.
What are schools like in Brentwood?
According to Niche, Brentwood's schools have a solid "B" rating, meaning they are good but aren't quite as highly ranked as schools in other Los Angeles and L.A.-adjacent neighborhoods. This neighborhood is a part of the Los Angeles Unified School District. Though the area is served by over 50 schools, only a handful are actually located in Brentwood. The middle school is Paul Revere Middle, which is a large school of about 2,000 kids, that feeds into the Palisades High School, so Brentwood doesn't have its own high school. However, Dan mentions that Brentwood is served by some stellar private schools — like Archer School for Girls in Brentwood. He estimates that approximately half of the kids living in Brentwood go to private schools, and says tuition can be around $30,000 to $40,000 a year for the private high schools. 
Top Things To Do in Brentwood
Brentwood may be a small community, but it's big on dining, shopping, and culture. In fact, while it may feel like pulling teeth to get people to drive across Los Angeles, there are a few spots in Brentwood that get people moving. From food to history to design and art, here are a few essential Brentwood experiences you shouldn't miss:
• Take in some Brentwood history. The Brentwood Country Mart has been a standby in the neighborhood since its arrival in 1948. Today it's the place to people watch, grab a coffee or some lunch, and go shopping in a beloved and quaint country atmosphere.
• Visit a Frank Lloyd Wright home. Located in Brentwood Heights, the George Sturges House is a single-family 1,200-square-foot home designed by the brilliant architect in the 1930s in the style Wright called Usonian.
• Squeeze some melons on Saturday morning. Los Angeles has its fair share of farmers markets, but not all of them draw people from all over town like the Brentwood Farmers Market. Held every Saturday, this is where you can get your pick of fresh fruits, vegetables, and more.
• Cut into a NY strip in Los Angeles. Classic steakhouse lovers should check out Baltaire Restaurant, a reimagined take on a classic New York steakhouse serving up high-quality steaks, fresh seafood, and superb cocktails.
• Take a trip to Italy. Jon and Vinny's is known as the hip neighborhood hotspot for excellent, unpretentious Italian fare — apps, hand-tossed pizzas, panino, and pasta — in a casual setting.
• Take in the beauty of the Getty. One of Brentwood's biggest bonuses is that it's home to the renowned Getty Museum. Placed high up on the hill, the stunning museum and garden offers up world-class art and bird's-eye views over the City of Angels.
Not sure Brentwood is the place for you? Check out these insider guides to other L.A. areas:
---
Based in Los Angeles, Katherine Alex Beaven is a freelance writer and a frequent contributor to the PODS blog. She has moved 20+ times because she loves to experience new places.
Get a Quote
Choose the service you need
Comments
Leave a Comment
Your email address will not be published. Required fields are marked *