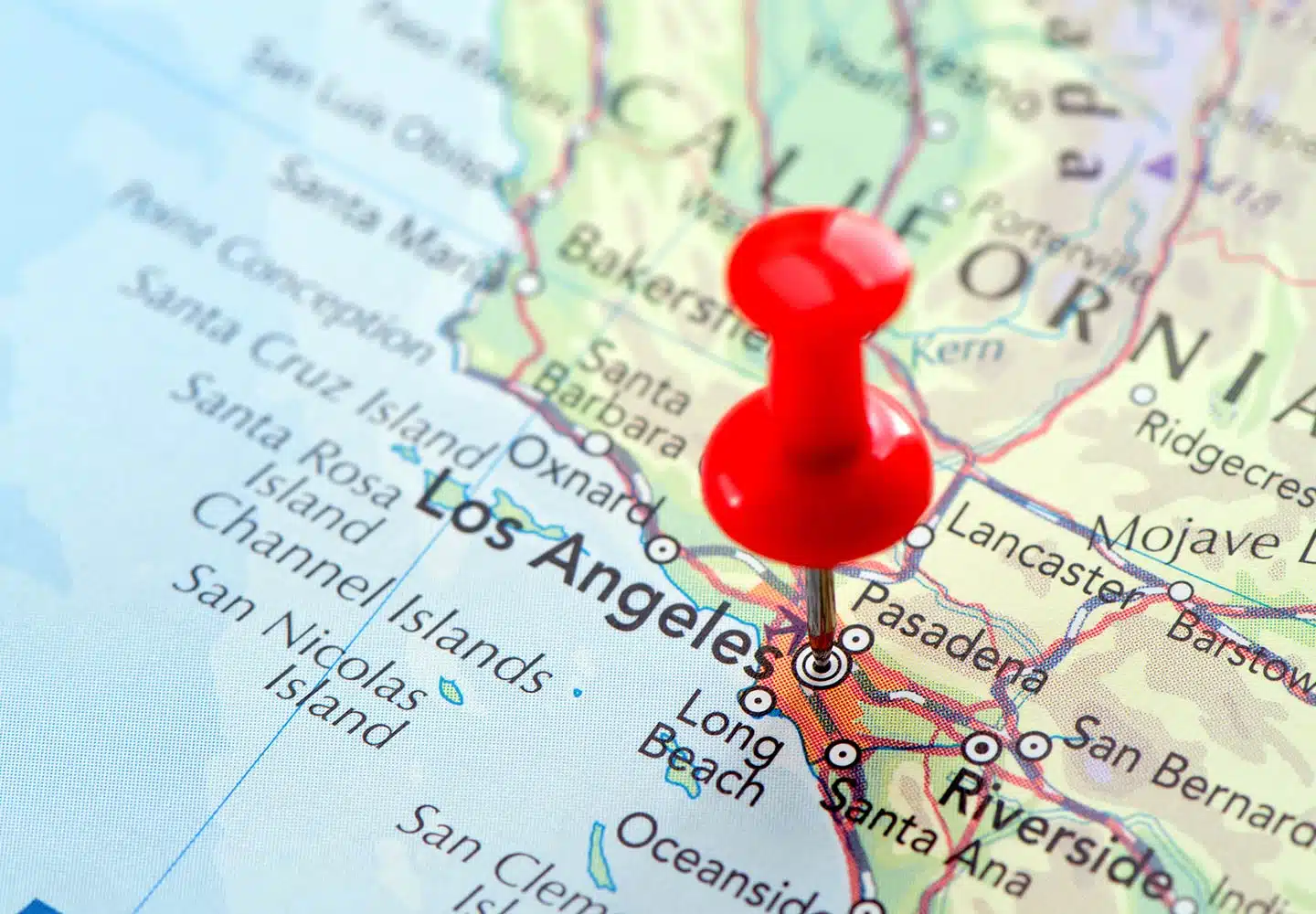 L.A. Moving Guide: What to Expect When Moving to the West Coast from the East
by
PODS
Posted on November 7, 2019
Making the big move from East to West Coast? There's a lot to prepare for and plenty to get excited about! Whether you're moving for a job or simply for better weather, read on for some advice about moving to the West Coast.
Lifelong East Coasters may find L.A. a bit of a culture shock. While this is a big sprawling city, people seem more relaxed and casual. In L.A., "West Coast time" isn't just a time zone. There are many things you're likely to love about living in Los Angeles, along with a few things that may surprise or irritate you. California living is a dream for many — here's hoping it's everything you've been dreaming of!
Moving to the West Coast: What's it like to live in L.A.?
What should you expect from the West Coast's most famous city? Los Angeles probably won't be exactly what you expect, because much of what we see on TV or in movies reflects a very narrow picture of L.A. life. You'll soon learn there's much more to living in L.A. once you get beyond the beach.
Cost of living: Depending on which city you're moving from, your living expenses might decrease or increase. Compared to the national average, the cost of living is about 43% higher in L.A., mostly due to housing prices. If you're moving from NYC to L.A. or from DC to L.A., however, you're likely to experience a reduction in everyday expenses, including your housing costs. Moving from Philadelphia to L.A., or perhaps another smaller city or town? Prepare to shell out more than you're used to on housing and expenses like gas, groceries, healthcare, etc.
Los Angeles is massive. While Los Angeles proper is about 500 square miles, Los Angeles County is over 4,700 square miles! L.A. County includes many cities colloquially considered L.A., though technically not in city limits, such as Malibu, Calabasas, Long Beach, and others. All that to say — there is no one L.A. experience. What your life is like in Los Angeles will be greatly determined by which neighborhood you choose to call home. For help figuring out which community is the best fit for you, check out our Los Angeles Neighborhood Guide.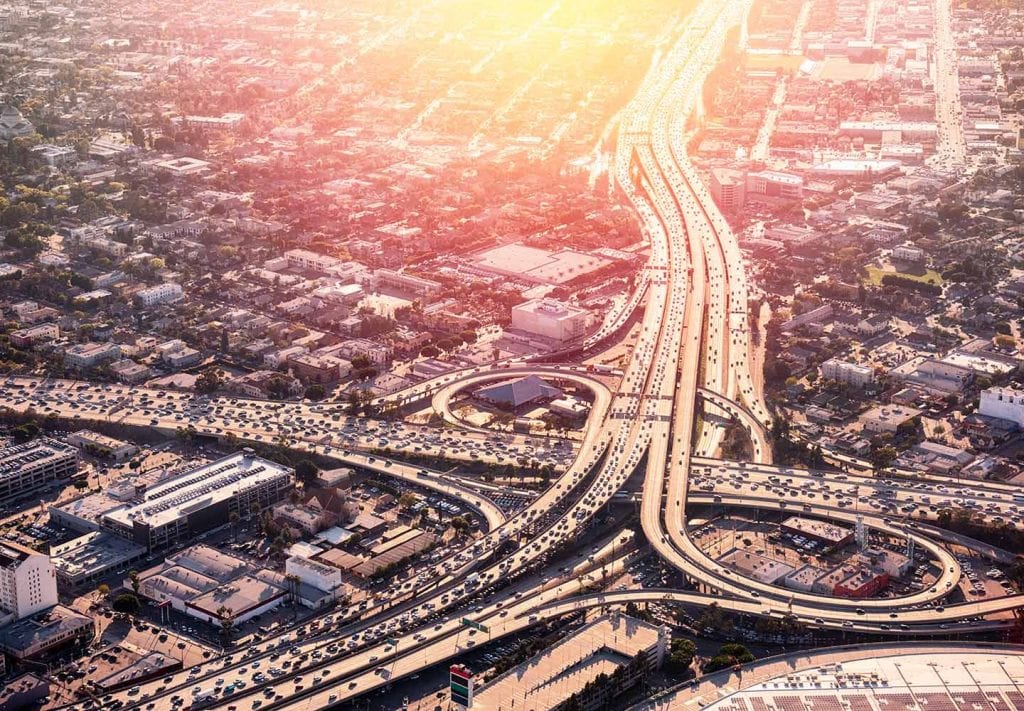 Traffic: The rumors you've heard are true: Traffic in L.A. can be horrendous. For that reason and more, many Angelinos recommend choosing a neighborhood with your commute in mind above all. During rush hour times (which seem to be getting longer), certain freeways and getting from one side of town to another can mean serious gridlock, and you can log hours in your car every day. Before choosing your neighborhood, take note of how easy it is to reach major thoroughfares and its proximity to the places you need to go, like work or school.
Transportation: One of the major differences you'll notice moving from NYC to L.A.? L.A. is a driving city. Does L.A. have public transportation? Yes — they even have one of the largest transit systems in the country. But while there's plenty of transit available, particularly in more central neighborhoods, just 7% of residents currently opt for public transit for their commute. There are a host of reasons for this, from timeliness to crowding, but much of it boils down to what's familiar. And in L.A., people are used to sitting in their cars instead of waiting for the subway.
There's more to L.A. than just the beach. We're sure every L.A. area-based TV show and movie you've ever seen is running through your head now, complete with sun setting over the Pacific Ocean in the opening credits. While the beaches in the Los Angeles area are stunning, (with warm blue water you can actually swim in), the coast represents just a small part of what makes Los Angeles so popular. Venture east and you'll find eclectic neighborhoods, delicious food from nations around the world, hidden parks and green spaces as well as nearby wilderness and hiking trails with richly diverse terrain to explore. While L.A. is a bustling city, it's got easy access to natural beauty in just about every direction.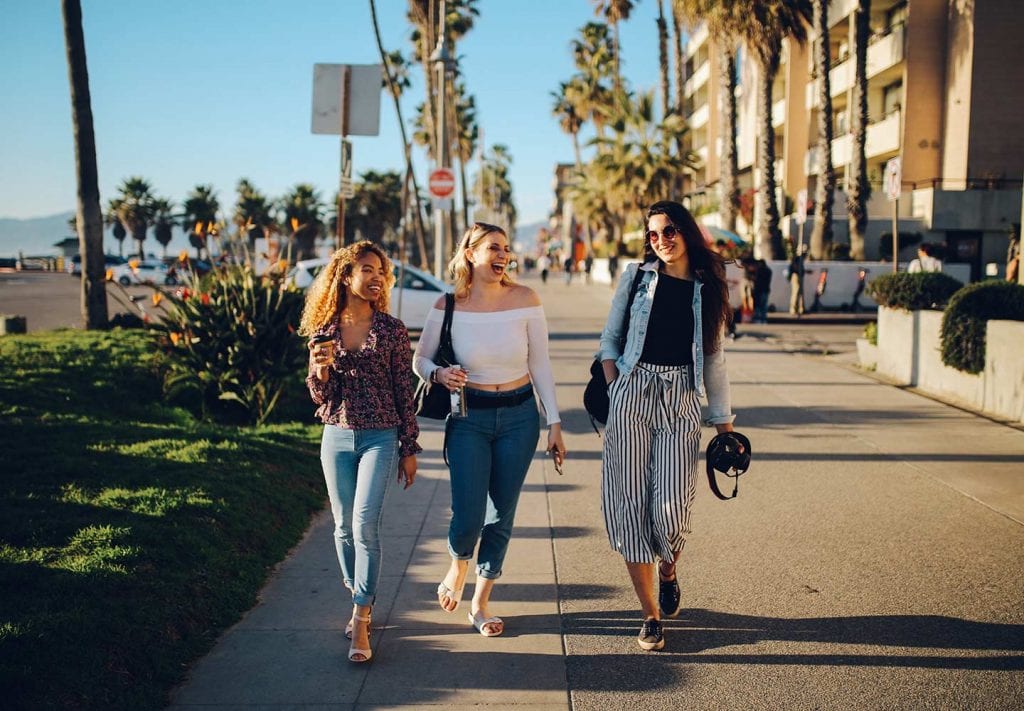 The weather is everything you've dreamed it is. If you're moving from the Midwest or parts of the East Coast, L.A. weather is going to be a dream come true. During summer months, average high temperatures are in the low to mid 80s, with ocean breezes if you're close to the coast. In the dead of winter? Average high temperatures in January in Los Angeles hover around a balmy 68 degrees. While there are exceptions (the Valley, shielded from the cooling Pacific, can be 10 degrees hotter than more coastal areas), for the most part the weather in Los Angeles is heavenly.
Moving from NYC to L.A.?
For those readers moving from America's largest city (NYC) to America's second largest city (L.A.), there are a few specifics you might want to know:
You're going to love the weather — but you might be surprised how locals react to rain. For a New Yorker used to more humidity in the summer and snow in the winter, L.A. weather is divine. But wait for the first rainstorm. You might be amused to find people staring out windows, asking if you want to cancel plans, and displaying general wariness about going outside. Cut Angelinos some slack, though. Rain is extremely rare, so most aren't used to driving in it and don't think much about rain gear.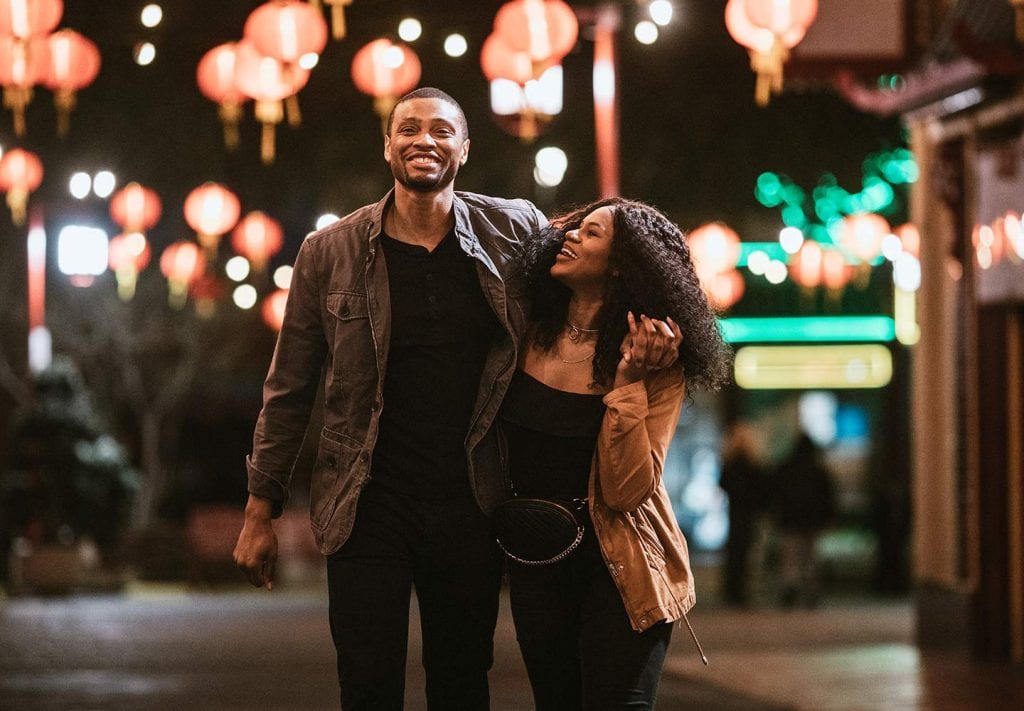 Everyone is a little more laid back … which you'll either love or hate! New Yorkers are famously fast-paced, efficient, and have somewhere to be. On the West Coast and especially in L.A., things move at a slower pace and come with a chill attitude. It's not that Angelinos aren't busy; things just run on a more relaxed timetable. It may drive you crazy at first, but you'll soon grow used to it.
Be prepared for a less efficient commute. Although L.A. has a subway system, people don't use it like they do in NYC. While Metro covers a decent amount of the more centrally located Los Angeles neighborhoods, there are only two lines. Still, there's also light rail above ground and an extensive bus system. Here's a quick primer on L.A. transit to help smooth the transition from transit-reliant NYC.
You'll save money on housing. The L.A.market may be expensive compared to most cities around the country, but not compared to Manhattan. According to NerdWallet, you can expect to save up to 55% on your housing costs. Another bonus: You'll likely get more square footage for your money.
Strip malls are where you'll find some of your neighborhood's best food. For New Yorkers, a strip mall is a sign you've ventured too far out of the city and into chain restaurant and big box store territory. Not so in Los Angeles. Many of L.A.'s hidden dining gems can be found in these unassuming locations. So, if a friend recommends a great Thai place next to a laundromat in the local mini-mall, just go with it.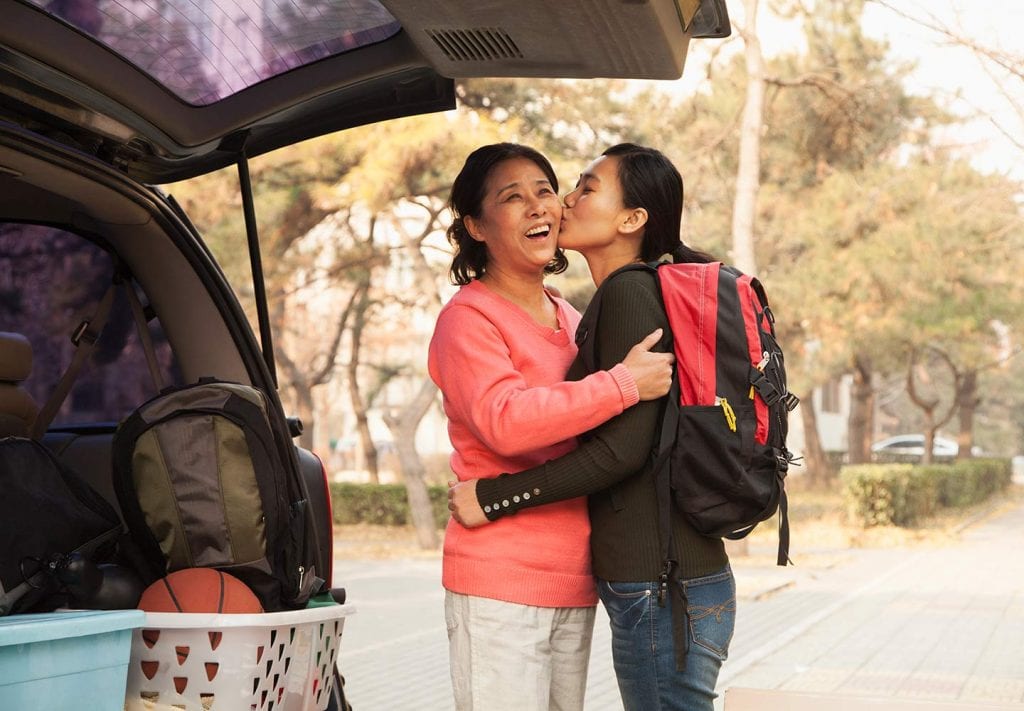 Making the Move Cross-Country
Now that you know a little more about what you're in for, you might be wondering about the actual logistics of moving to the West Coast from the East. How will you move all your belongings from one side of the country to another? How you choose to make the move is up to you, and probably depends on your stage of life.
Here are some options for how to move from the East to West Coast:
Sell most of your possessions. If you're young, mobile, and unattached to your furniture or other stuff, your best bet may be to sell or give away the things you own and purchase new items once you arrive in Los Angeles. While this isn't for everyone, it could be the easiest and most cost-effective strategy. Your only expenses would be a plane ticket and shipping fees for the few crucial items coming with you.
Drive yourself and your belongings cross-country. Between selling everything and hiring movers, driving everything yourself may be a middle ground worth considering, especially if you have time to enjoy the scenery. Wondering about the cost to move across the country? Prices vary by company, but the one-way truck rental can cost north of $2,000 plus gas on your trip. And don't forget to factor in several nights for lodging along the way.
Don't want to do the driving? Hire professionals. Let's face it: driving thousands of miles in a giant truck isn't for everyone. If you'd rather offload the task to a pro, consider a traditional moving company or a moving and storage company like PODS, which can be a more affordable, more flexible, and less stressful alternative.
Moving to Los Angeles
Moving from the East Coast to the West Coast is a huge change. From weather to traffic to lifestyle, many things are different on opposite coasts. With a little time and an open mind, you're sure to adapt to your new home. Moving to L.A. with children? Check out our guide to Family-Friendly Neighborhoods in Los Angeles.
Get a Quote
Choose the service you need
Comments
Leave a Comment
Your email address will not be published. Required fields are marked *