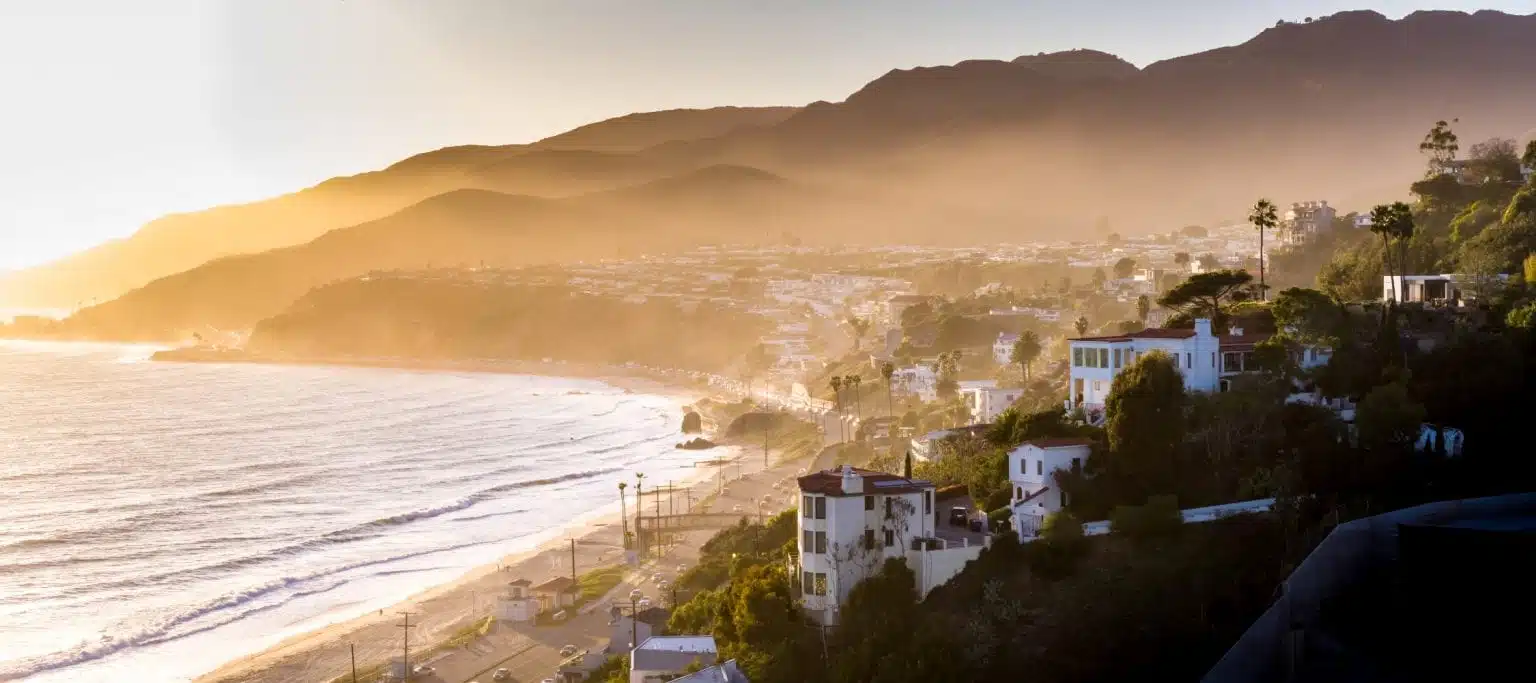 Looking For A Home In Malibu, CA? Native Son Shares Inside Tips On Neighborhoods, Schools, And More
Looking to move to a Pacific Coast Highway paradise? Malibu, CA is calling. Straddling a 27-mile stretch of the legendary PCH, bumping right up against the beach and climbing up the Santa Monica Mountains, Malibu is just about as gorgeous as it gets. Located between Santa Monica and the edge of Leo Carrillo State Park, this quiet coastal town is home to about 12,000 residents — and, whether you're moving from Los Angeles proper or relocating long distance, hopefully that'll soon include you, too.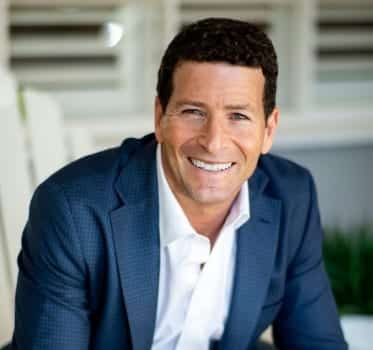 To get the inside scoop on life in paradise and the best places to find homes for sale in Malibu, CA, we connected with Dan Urbach. Besides being a top Realtor in the L.A. area, Dan was born and raised in Malibu, so he's more than happy to share his take on everything this popular city has to offer.
Here are Dan's top tips for finding the best neighborhoods, homes for sale, apartments to rent, schools, and things to do in Malibu.
WHAT'S IT LIKE LIVING IN MALIBU?
All it takes is a quick Google to see that Malibu is the beachy version of Beverly Hills, at least as far as celebrities go. Yet while the rich and famous may flock to this sleepy and serene beachside town, Malibu is also home to its fair share of middle-class residents, so let go of any idea that you have to be a Hollywood star or Fortune 500 exec to join this idyllic community. Get ready to swap your shoes for sandals and let your stress get blown away by the soft salty air.
Before heading for the beach, you might want to do a reality check if your work requires commuting to Los Angeles. "One of the big things that I counsel buyers about in Malibu is to make sure that if you need to commute into L.A., you know you're really subject to the Pacific Coast Highway and the traffic," says Dan. "A drive that typically takes 30 minutes can take over two hours because the traffic gets so bad on the coast. The further you get out in Malibu, the longer it takes."
HOW MUCH DO HOMES COST IN MALIBU?
If you want a home on the beach, be prepared to pay. Dan says oceanfront homes can start as low as $3 million but go as high as $150 million if they're directly on the beach. "Homes on the beach are some of the most desirable and most expensive real estate in the country," he says. Like everywhere, location is one of the biggest price factors in Malibu.
What about homes on the land side? They go for anywhere from around $1.2 million up to $65 million. "It gets more affordable as you go up into the mountains and into some of our canyons," he says. For example, during our chat, Dan told us about a 1,375-square-foot three-bedroom house on an 8,000-square-foot hillside lot way up in the canyon that was going for $1,290,000.
BEST NEIGHBORHOODS TO LOOK FOR HOMES FOR SALE IN MALIBU
Dan says that a lot of wealthy buyers come to Malibu to escape crowded city living. "We're finding that people want to get out and they want to be by the mountains, they want to be by the ocean," he says. That makes Malibu's prime real estate its beachfront properties, quickly followed by anything close to the beach side of the city. "For the most part, these homes just pretty much run along the Pacific Coast Highway. They're not as neighborhoody, but you have that beautiful beach right in your backyard."
On the seaside:
Malibu Colony
This well-guarded and gated community just north of the Malibu Lagoon State Beach is the place to live in Malibu. If you buy or rent a house here, you'll be neighbors with celebrities and business moguls aplenty. "Behind gates you have actors and producers and directors, and a lot of wealthy entrepreneurs and CEOs," says Dan. The main stretch of homes here run along the beachfront on Malibu Colony Road and offer direct ocean views, usually from stunning terraces along the back of the house. Price tags are hefty, starting at over $10 million to buy.
Broad Beach
For house hunters looking for a little east coast vibe in their west coast waterfront digs, the prestigious Broad Beach neighborhood is a beautiful mile-and-a-half stretch of homes with a distinct Cape Cod vibe. Located on the north end of Malibu past Zuma Beach and smack on the sands of a public beach, houses in this small community are a hot commodity. It's not uncommon to find houses hovering around 2,000 square feet selling for over $3 million dollars — or the occasional once-in-a-lifetime property listed at upwards of $100 million.
Point Dume
"I was actually born and raised in an area of Malibu called Point Dume, which is one of the few areas on the beach side of the Pacific Coast Highway that has more of a neighborhood feel," says Dan. He's also quick to point out that all the homes in Point Dume are elevated on a bluff — giving Point Dume residents views all the way out across the south end of Santa Monica Bay. The easy access to stellar bay views has not gone unnoticed, and Dan says Point Dume has become a very desirable neighborhood. Prices have gone up to prove it, stretching from around $1.3 million upwards toward $30 million on the high end, though you can still sometimes find that rare steal under $1 million. This neighborhood is also where you'll find Malibu Elementary School.
On the landside:
Malibu Park
"Malibu Park is more of an equestrian neighborhood, with access to hiking trails and horse trails," says Dan. It's also a pretty easy commute down to Zuma Beach. The houses here tend to come with larger lots, a popular draw to the area, along with its proximity to Malibu Middle and High School. This is where you want to be for a taste of classic Malibu — most of the homes here were built mid-century and feature lush landscaping full of tropical plants and big trees. Even though it's not directly on the beach, real estate in Malibu Park can be pricier than expected, with empty lots selling for over $1 million and houses going over the $10 million mark.
Trancas Canyon
This small community in north Malibu features a lot of luxury cul-de-sac estate homes with out-of-this-world panoramic views across Malibu and the coastline. Trancas Canyon is a quiet and friendly neighborhood that values its privacy, and many of the homes here are legally zoned to be spaced out acres apart. Homes start just over the $1 million mark for around 2,000 square feet and go upwards of $25 million or more.
Malibu West
For families with young children, Dan recommends looking in Malibu West, a neighborhood located north of Zuma Beach near Trancas Canyon. Homes here tend to average around $2 to $3 million for over 3,000 square feet. One reason he suggests this area for young families is it doesn't have the built-in risks that come with the dramatic cliff sides or hills of other Malibu locations. "Malibu West is a nice family community," he says. "There's lots of flat streets with families and kids playing outside." This small neighborhood boasts tree-lined streets and cute '70s-style track homes, many of which have been updated.
Big Rock
As the name might suggest, homes here are located on a big rock. Well, actually, officially the neighborhood starts at the water line, but it's mostly known for its properties in the canyon up Big Rock Drive. "You kind of climb right up the Santa Monica Mountains and you have a lot of hillside homes that have beautiful ocean views," says Dan. "Not such big lots, though — they sit up on the hill." Houses here start around $3 million.
THE BEST AREAS TO RENT APARTMENTS IN MALIBU
Malibu may not be flush with apartment buildings but there are still plenty of places available to rent. "As you go through mid-Malibu, on the land side, there are quite a bit of smaller apartment buildings," he says. "The rent on those apartment buildings, say for a studio apartment, start on the low end at about $2,500 a month and go up to maybe $3,000 or $4,000 a month." The pandemic has caused rental properties of all kinds, but especially on the highly coveted beach side, to "go through the roof," as people from all over the country sought sanctuary in Malibu. "In 2020, it wasn't uncommon to see $300,000 a month rentals on the beach."
What are the schools like in Malibu?
"Malibu really has excellent public schools," says Dan. In total, there are five schools in the 27-mile stretch of the city. There are three elementary schools, Malibu Elementary, Juan Cabrillo and Webster; there's a middle school, Malibu Middle School; and then, Malibu High School. Malibu's public schools are all part of the Santa Monica-Malibu Unified School District and have an average teaching ratio of about 20 students per teacher.
Malibu also has two private schools, Our Lady of Malibu, a top-rated private Catholic school for grades K-8, and The Sycamore School, a private school for grades K-5. But wait, there's more! Malibu is also home to Pepperdine University, a highly rated school.
Top Things To Do in Malibu
Unlike busier, more bustling nearby cities like Santa Monica and Venice, "Malibu is kind of sleepy -- there's not a lot of nightlife," Dan admits. Actually, there's not even a movie theater in town. "You have to go over the hill into the valley or to Santa Monica," he says. However, this doesn't mean the city is without favorite local haunts. When you finally find a place, here's a few things to help you get acquainted with your new 'hood.
• Hiking the point at Point Dume. Point Dume is actually a state park and the easy ⅓-mile hike up to the top is an outdoor activity that almost anyone can enjoy.
• Savor a meal at Nobu. This modern Japanese restaurant features all the impressive fare Iron Chef Matsuhisa has become famous for, enhanced by sweeping views of the Pacific Ocean.
• Sample the local catch at Reel Inn Malibu. This no-frills local favorite across from Topanga Beach serves up plates of fresh fish through a window. Diners can eat their grub at picnic tables covered in red-checkered plastic tablecloths while taking in deep breaths of the salty ocean air.
• Visit El Matador Beach. On the north end of Malibu, this unique beach is exceptionally gorgeous with its amazing rock formations. Other beaches worth checking out? Zuma Beach or Malibu Surfrider Beach.
• Brunch at Malibu Farm. Why eat somewhere on the beach when you can have brunch right smack on top of the ocean? Malibu Farm has a reputation that precedes itself, featuring a menu of hyper-local farm-to-table dishes and one heck of a view.

• Go on a Malibu Wine Safari with Saddlerock Ranch. Truly a wild and unexpected experience, this activity takes visitors through 1,000-acres of ranchland and vineyards where you'll taste local Malibu wines and have the chance to meet zebras, alpacas, a giraffe, and other animals.
Feel empowered to find your Malibu dream home? Good, now get out there and make it happen. We're here to help you every step of the way. Need to relocate in stages? Get tips on how moving containers can simplify the process. Moving on short notice? No problem. Here's how to breeze through a last-minute move. You'll be hitting the beach in no time. 
---
Based in Los Angeles, Katherine Alex Beaven is a freelance writer and a frequent contributor to the PODS blog. She has moved 20+ times because she loves to experience new places.
Get a Quote
Choose the service you need
Comments
Leave a Comment
Your email address will not be published. Required fields are marked *