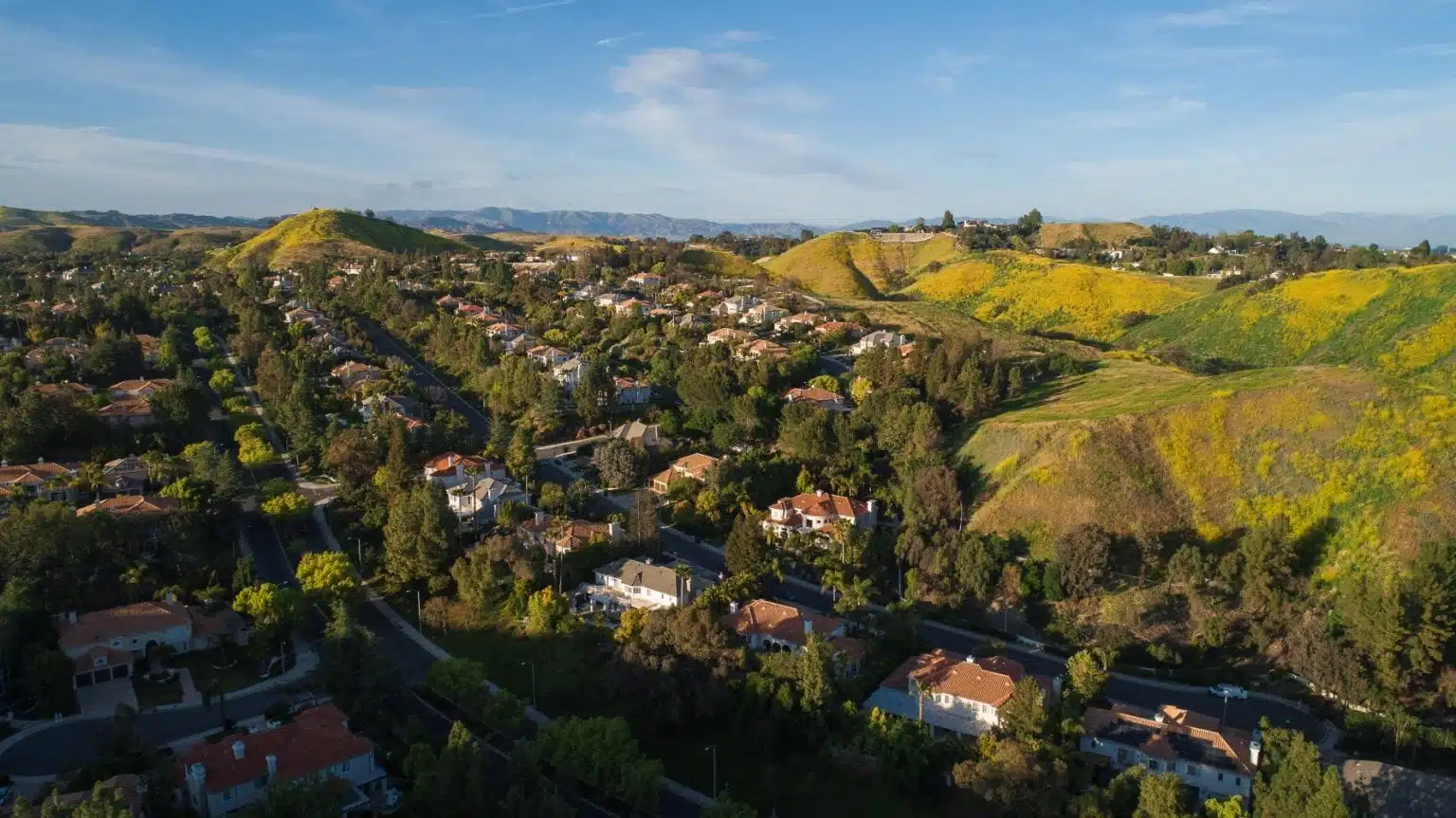 Keeping Up with Calabasas: A Local's Guide to Neighborhoods, Schools, & More
Interested in moving to a hip, fit, community-focused, and, well, downright gorgeous new ZIP code located just an hour north of Los Angeles? Welcome to Calabasas, California, a premier L.A. suburb well-known for its affluent residents and estates.
Don't be fooled: This small city is more than just its first impressions — or what you may have seen on Keeping Up With the Kardashians. With only around 25,000 residents and sprawling SoCal mountain scenery, Calabasas is a community of diverse people that sports an eclectic mix of homes, easy access to the beach, hiking trails, its own lake — and excellent schools.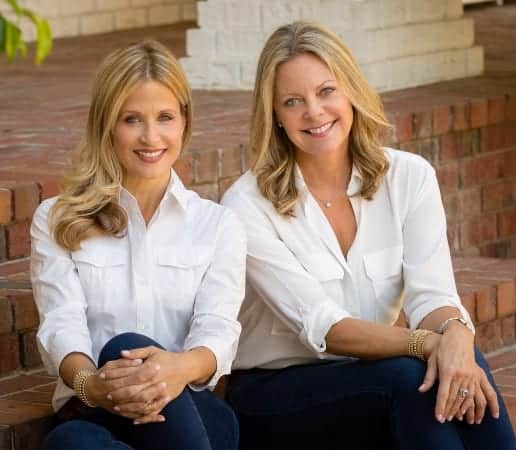 To get to know more about America's favorite California suburb, we talked with Calabasas locals, Stephanie Shanfeld and Shari Huntington, a dynamic real estate duo with over 40 combined years of sales and real estate experience, and Coldwell Banker's top producing team in the entire San Fernando Valley for 2020.
Curious what's waiting for you in Calabasas? Read on to find out the inside scoop on the community, vibe, local schools, and where to look for your new home.
WHAT'S IT LIKE LIVING IN CALABASAS?
"Both Shari and I have lived in the area for many, many years," says Stephanie. "You're not far from the beach, and you've got all these mountains for hiking." But mostly, she appreciates that Calabasas has given them beautiful homes, a great lifestyle, and a safe place to live and raise a family.
Both Shari and Stephanie are quick to share that Calabasas is one of those places where people know and care about each other. Calabasas residents are privy to a small-town feel and a sense of community. Folks here are also very active and fit. "You always see people riding bikes or walking or running. There's always people out exercising," says Stephanie.
Calabasas is also big on privacy, which is often said to be one of its biggest draws for celebrities. While the Kardashians could probably be credited with putting Calabasas on the map for most people, famous folks like Will Smith, Justin Bieber, and Drake all call this spacious L.A. suburb home. With all this exclusivity and celebrity, it's probably unsurprising to learn that Calabasas is one of L.A.'s more affluent suburbs. Even so, Stephanie says a lot of non-celebs end up moving from Los Angeles, even if they still work there, simply because Calabasas can offer a desirable lifestyle. Plus they'll get more bang for their buck and better schools than in comparable L.A. neighborhoods.
HOW MUCH DO HOMES COST IN CALABASAS?
According to Shari and Stephanie, the market here is "hot, hot, hot." Stephanie says properly priced listings go fast. Low inventory and a surplus of buyers make Calabasas a seller's market, which in turn means homes often get multiple offers and prices go up. While they say condos or townhouses can sell for "as low as" half a million bucks, the average is around $1.8 million. "And then, houses go all the way up — there was one listed today for $37 million — so they go up and up."
BEST NEIGHBORHOODS TO LOOK FOR HOMES FOR SALE IN CALABASAS
"I definitely think when people think of Calabasas, they probably think of a certain house where it's more cookie cutter," admits Stephanie. "But it's not really the case. We've got a lot of different types of communities."
Remember the perk of privacy we mentioned earlier? Well, a lot of the privacy afforded to residents in Calabasas is because the area consists mostly of gated communities. "They are sort of sprinkled all over Calabasas," says Stephanie. However, the city is also home to a handful of non-gated neighborhoods. For good measure, we'll take a peek at both.
Wherever you start your search, just know you can't go wrong. All of Calabasas' little micro-communities, old and new, contribute to making the city greater than the sum of its parts. Let's take a look!
Mulholland Heights
A highly sought after neighborhood within the Calabasas Community, Mulholland Heights offers a wonderful park known as Cairnloch Park complete with picnic benches, playset, large grassy field and swings. It is also very close to the elementary, middle and high schools. "We recently sold the highest priced home in the history of the neighborhood for $76,000 over asking price," says Shari.
Hidden Hills is a gated community tucked away in the Santa Monica mountains that's full of luxury homes (and several celebrities). Technically, it's not in Calabasas so much as it's another city that's next to Calabasas. However, the two communities are close, the vibes are similar, and they share the same schools and school district. Although Hidden Hills is an older community, it's a common area for teardowns and rebuilds, so most of the homes are newer. According to Stephanie and Shari, home prices go from $5 million to well into the $20-million range. It's also worth noting that Hidden Hills is an equestrian community, so it's a good place to start looking if you want or need space for a horse.
Highlands
Located at Mulholland Highway, the Highlands neighborhood is one of Calabasas' non-gated communities. Like Monte Nito, it's heavily focused on nature, and houses here are built into the hills on lots that aren't graded. It's also one of the lower-entry points in town where you can pair good views with lower prices that average around $875,000. It's one of the older neighborhoods with a range of houses that have been built over the last 100 years. On the whole, houses here tend to be mid-sized (smaller than elsewhere in Calabasas) and come in from under 1,000 up to around 3,500 square feet. Stephanie says Highlands has a laid-back vibe and, good to know, winding roads that usually lack sidewalks.
The Oaks
Another well-heeled and well-known gated community is called The Oaks of Calabasas, known as The Oaks to locals. Stephanie says the smaller houses here start at around $2.5 million, while larger estate homes range from $8 million to over $35 million. Since The Oaks is Calabasas' newest gated community, developed around 2005, most of the homes here are newer. Here you'll find a great community center with tennis, gym, basketball, and community room amenities. "Expect beautiful, manicured homes, many with views," she says.
Mulwood
Non-gated community Mulwood is one of the older neighborhoods. Houses here are smaller (between 1,800 to 3,500 square feet) and more affordable, something that Stephanie and Shari say draws a lot of young families. Well, that and the fact that "the location is great because most of the homes are within walking distance from all three public schools" in the area, conveniently an elementary school, middle school, and high school. "You've got a lot of people who have lived here for many years, and you've got younger families who are moving here to get their kids into the schools."
Since it's an older area, you'll find a lot of mid-century modern-style homes, though that's not all. "It doesn't feel as cookie cutter here because the homes have changed styles over the years," Stephanie says. "People have remodeled them; it's more eclectic." She says to expect prices to start out at $1.1 million to $1.7 million.
Monte Nido
This gated community off Mulholland Highway on the way to the beach is a bit more remote and therefore has a much more nature-oriented vibe. "It's a really cool, different part of Calabasas," Stephanie says. It reminds her of summer camp. "It's got beautiful oak trees, and you drive through and you literally see kids swinging from the trees," she explains. "It's very nature-filled and attracts people who are enchanted with nature."
Homes here run the gamut from original 1970s builds to remodels to modern. Regardless of style, Stephanie points out that they are all built to appreciate the nature that surrounds them, with expansive windows and decks to take in the views. Expect prices to start between $1.5 to $2 million.
Classic Calabasas
Also known as The Park, Classic Calabasas is located by Lake Calabasas. Stephanie and Shari describe this neighborhood as one of those areas where you always see people walking around the lake hills. You can even find houses here that are built on the lake. "You've got a lot of beautiful, beautiful homes here," Stephanie says — many built in the '70s and '80s, some with gorgeous views. This neighborhood also sports a tennis and swim center and has a diverse group of residents, with many living here for decades. Houses typically sell for $1.2 to $2.2 million.
While Classic Calabasas is generally not gated, "there are gated communities inside Classic Calabasas," Stephanie says. "You've got the Bellagio and The Ridge — and, in The Ridge, there are homes that are well over $3 million."
THE BEST AREAS TO LOOK FOR AN APARTMENT OR CONDO IN CALABASAS
Unfortunately, Stephanie and Shari say there are not a lot of apartments in Calabasas. However, if you prefer to try before you buy, you can test out life in Calabasas by renting a home or condo. If you absolutely are itching for an apartment, they suggest looking on Las Virgenes — a road that leads from Calabasas straight out to Malibu and the PCH. "It's so close," says Stephanie. "People don't realize how close we are to Malibu."
You can find a one-bedroom apartment in Calabasas for as low as $1,500 a month, though most will run around $2,000. Super-luxury spots can rent for over $10,000 a month. And condos? They tell us that "a decent condo starts at $2,500 a month".
What are schools like in Calabasas?
"I definitely think schools are one of the main reasons people move out here. That's why I moved here," Stephanie says, adding that she's referring to the public schools. But she praises the private schools in the area as well. "Not all kids do well in public schools," she says. "We've got several very good private schools that are smaller and can offer more attention and are better for a lot of kids and the way they learn."
According to Niche, Calabasas is served by three different school districts: the Los Angeles Unified School District, Las Virgenes Unified School District, and Oak Park Unified School District. "We've got three elementary schools, two middle schools, and one high school," Stephanie says. "My kids went all the way through the public school system and I was really happy."
Top Things To Do in Calabasas
This private, yet social community is big on casual outdoor recreation, but it also enjoys seeing friendly (and sometimes famous) faces at the local haunts. Here are a few of the best things to do, see, or eat in Calabasas to get you started.
• Shop 'til you drop. Normally, we wouldn't say shopping is a must-do, but even if you just peruse the windows at the Commons at Calabasas, it's probably worth the trip. This shopping center is abuzz with live music, great stores, and even frequent celeb sightings (which is why all the tourists flock here).
• Take in a feast for the senses. Every Saturday the Calabasas Farmers Market sets up displays with stands hocking colorful local produce, fresh flowers, tipples of wine, and tasty bites.
• Get sporty with the community. Once a private club, the Calabasas Tennis and Swim Center is a beloved local hotspot where you can take in community events and classes or engage in some friendly competition with your neighbors.
• Pump your legs with a view. Taking laps around Lake Calabasas is a favorite pastime for locals who like to pump their legs on a path with a view. However, the lake is only accessible with a badge, something usually reserved for folks in the Classic Calabasas neighborhood.
• Light up the sky. Stephanie says that Fourth of July is a big to-do in Calabasas where they have a good fireworks display, plus fun runs, a 5K, and even a dog show.
---
Based in Los Angeles, Katherine Alex Beaven is a freelance writer and frequent contributor to the PODS blog. She has moved 20+ times because she loves to experience new places.
Get a Quote
Choose the service you need
Comments
Leave a Comment
Your email address will not be published. Required fields are marked *